DriversKart CTO Saksham Grover On Building A Platform That Lets You Hire Verified Drivers
By - CrazyEngineers • 7 years ago • 25.3k views
A mechanical engineer from IIT Mandi, Saksham Grover decided to build 'DriversKart' when he realised that commuting options should not be limited to hiring cabs or autos. There are times when that was not an option or should we say having a driver take you around in your own car is more convenient. After discussing this idea with his mentors Vinit Srivastava and Lakshmi Potluri who are the other co-founders, Saksham decided to launch DriversKart.

In August 2015, the trio launched DriversKart as an Android and iOS app that would let any one hired a verified driver. The plus point? All drivers that you can hire through their app are screened for clean driving and hygiene and go through background checks. They are also all drug tested. The company does regular checks and monitors customer ratings on every ride to ensure a good experience.

In this exclusive interview with CrazyEngineers, we got Saksham to talk about his early life, his big idea, his future plans and a lot more! Read on!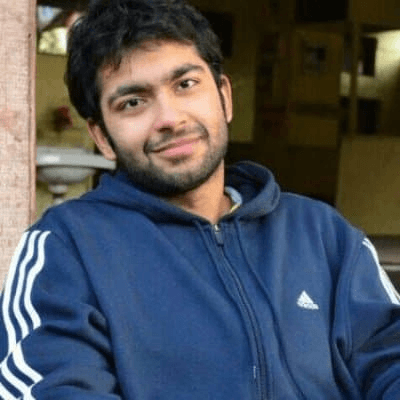 Saksham Grover, DriversKart
CE: Tell us about your growing up years, education and family background.
Saksham Grover: I was born and raised in Jabalpur, Madhya Pradesh. My first name literally means 'competent'. I highly doubt this holds any value as I can show incompetency in many things, being an awfully bad cook is one.
I grew up in a nuclear family, a single child but never felt short of friends as my father, a businessman, played with me and taught me every sport. My mother supported me all the way from choosing my subjects to finalizing my career option. She started working when I was in class 9th and now she is the principal of a school.
I was very passionate about cricket (Cricket is religion, Sachin is God types). I did my schooling from Little World School Jabalpur M.P and took admission in IIT Mandi (H.P.). We were the founder batch of the institute and that gave us ample opportunities to represent our college in different technical, cultural and sporting events and gain varied experiences. But the major responsibility came my way when I was given the charge to organize first tech-cult festival of IIT Mandi, "EXODIA". It was an absolutely amazing experience and I made some of my best friends along the journey.
CE: What made you leave Cognizant and start your own company? How did your family and friends react to your decision?
Saksham Grover: I wanted to work for something I truly believed in and I always had this innate desire to build a project from scratch. I was also excited about the experience and the opportunity which an initiative like DriversKart had to offer. As an icing on the cake I met some really cool people along the way and had the opportunity to work and learn from them.
My family, initially, was a little wary of my decision to start my own company.
Slowly they realized my interest and passion for DriversKart. They weighed all the pros and cons and finally decided that I should pursue my passion since age was on my side and success comes to those who dare to dream.
CE: What is DriversKart is all about? How does this service work?
Saksham Grover: Driverskart is app based provider of on demand, a real time chauffeur for your cars. Driverskart also offers unique subscription model where you can plan your routine and commute for the week or month and travel hassle free.
Being chauffeur driven is soon going to be a necessity for those who value their time and peace of mind.
How the DriversKart app works is really simple:
1. Set your "Get Driven" location (Eg: from Office, Home or your current GPS location)
2. Tap "Book a driver" and confirm details to hire your personal driver
3. Get instant confirmation. Get driver details on the app and track your driver.
4. Pay for what you use (per min charge after 1 hr ) only after completion of your trip. You can go cashless by paying through payTM as well.
CE: How it is different from other car rental companies that also offer verified and professional drivers option?
Saksham Grover: Current Markets on Driver on demand (chauffeurs) is very fragmented, disorganised and provides unreliable and unprofessional drivers at high cost.
Driverskart is on-demand which brings in security features like tracking of drivers. We look to provide a uniform experience, which is convenient, comfortable, credible and also cost effective.
Driverskart offers verified drivers and has a strict filtering process. The drivers available are trained not only in terms of their driving capabilities but also in terms of their behavioural conduct and etiquettes.
CE: What is revenue model for DriversKart? Are you profitable?
Saksham Grover: DK follows aggregator based asset light model which will offer driver services to customers across India.
DriversKart does not own any cars - the business model is to have tie-ups with driver agencies and get independent drivers in different cities.
We have Commission model per trip that we charge from drivers. We also provide Min guarantee to permanent - temp drivers. This is to ensure that we get the best talent as the power of Driverskart lies with our driver-partners.
CE: How do you plan to expand your company?
Saksham Grover: Currently we are operating in five different cities (name them here). Our technology is capable of expansion but we need to do some more work on the operational end. We are currently receiving a good amount of demands from our B2B clients and we are in process of setting up operations and streamlining driver recruitment to make the most of the opportunity and scale to more cities.
CE: Are you hiring engineers at your startup? What are the skills or qualifications you look for in the potential candidates?
Saksham Grover: Yes we are hiring engineers currently. Our requirements can basically be divided into two categories. Firstly, on the server side we are looking for engineers who have good understanding about PHP, Java. Secondly, on the client side they should have experience in mobile application development and building interactive websites.
CE: Has the experience of starting up your own business worth it? What would you say to our fellow engineers about startup life?
Saksham Grover: Yes, it definitely is. There is a good amount of learning curve that's involved and also there's an immense potential for growth. One should be prepared for the ups and downs during the journey, and believe me there'd be plenty.
A key quality I feel that an entrepreneur or someone who's starting a new venture should have is perseverance. As Rocky Balboa said, it's not about how hard you hit but how hard you get hit and then get back up.
Note: Only logged-in members of CrazyEngineers can add replies.
Recent updates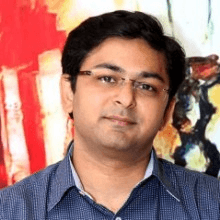 We understood the client's need of going mobile friendly and making solutions that will help save time and money. That is how our direction of being known as one of India's best enterprise mobility solution provider became an aim.

Abhijit Junagade

Winjit Technologies​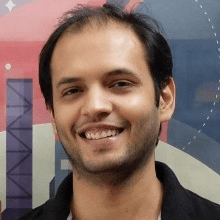 In 10 years, when I go to a hackathon and ask, "Who here has used Postman?" - I want every hand in the room to go up.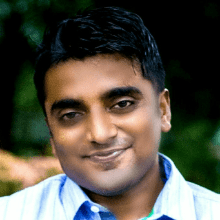 Competencies can be build and nurtured. But right ambition, right motivation and cultural fit is very imp. I will suggest all entrepreneurs in early years to codify it.

Abhishek Ballabh

ExtraaEdge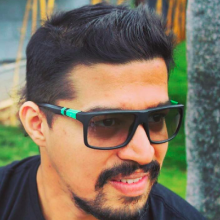 People management, analytical and not emotional driven business decisions is the key.

Abhishek Daga

Thrillophilia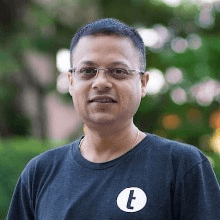 We believe great attitude and the "always be learning" mentality trumps all else and we tend to optimize our hiring for such folks.

Abinash Tripathy

Helpshift