Your go-to brand for food delivery - Eatlo
By - CrazyEngineers • 8 years ago • 22.5k views
Eatlo is a new food start-up company co-founded by Sai Priya Mahajan and Rahul Harkisanka in the year 2014. Sai completed her dual degree in Electrical Engineering from Indian Institute of Technology - Bombay in the year 2011. After working for about four years in various companies like UrbanTouch and MyGola, Sai started up with Eatlo.

Check out the following interview to know more about Eatlo, the source of inspiration behind this startup the kind of activities Sai was involved in at IIT Bombay, their hiring strategies, opportunities for budding engineers and a lot more! Read on!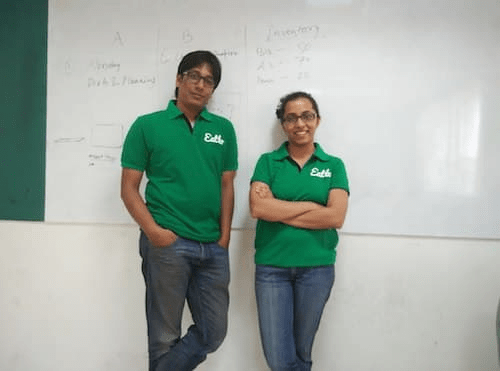 Rahul Harkisanka and Sai Priya Mahajan 
CE: Hello Sai. Could you give our readers a brief overview of Eatlo?

Sai: At Eatlo, we're building the most hassle-free and convenient food service ever. Eatlo is like your go-to brand for food delivery. So whenever you're hungry, you open our app, choose from 4-5 options suitable for the time of the day, order in 20 seconds and get your food in 20 mins. Our menu changes daily so you don't get bored of having the same thing day in day out. Any item on the menu is not repeated for 15-20 days and even after that it is not offered in the same combination, so it's not like a rotating menu. You can choose from our veg or non-veg options in the Healthy, Homely or Interesting categories. Our food is both tasty and filling but also guilt-free and non-restaurant-ish on most occasions, so that you can order daily from us.

Right now we're doing lunches in 7 areas in Bangalore. But we want to be able to serve food, on-demand, throughout the day - breakfast, lunch, snacks, dinner and overnight deliveries - which is when we'll become the one-stop solution for all food needs of a customer.

CE: You have a work experience of close to four years prior to starting-up with Eatlo. What was the source of inspiration for you?

Sai: I wanted to do something exciting after completing my graduation from IITB. I had a job offer of a Software Engineer from a firm in Texas, Austin but wanted to do something that was more dynamic and on-the-ground so I joined this start-up Urbantouch.com. That I think was a turning point for me. Had wanted to startup since then, just couldn't fix my mind to an idea before this.

CE: Could you tell us more about your educational background? What kind of activities were you involved in at IIT Bombay?

Sai: I completed a Dual degree (Mtech+Btech) from IITB in Microelectronics (Electrical Engineering) in 2011. I was pretty serious about academics and would try to understand concepts. But I was also extensively involved in a lot of extracurricular activities. Was in the interIIT basketball team, used to sing and perform regularly every sem and also got involved in the placement team, sports council & our dept mentor program.

CE: How big is the team at Eatlo?

Sai: We're now around 40 people including the core and executive teams.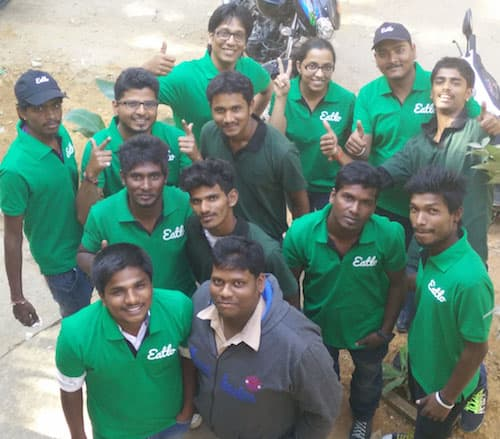 Team Eatlo
CE: What are your hiring strategies? Any opportunities for budding engineers?
Sai: Our strategy is to hire rockstars who we think have the potential to get things done and build scalable systems. At the senior level, we mostly hire through references. But we also speak with people who approach us and then try to find a reference who can give us some feedback. Having average performers on the team negatively affects the morale of high performers. So we think it's really important to hire the right people as it really affects the culture and ultimately what your team stands for.
Absolutely! We're growing very fast and there are lot of open positions currently for people who've been actively shipping products.
CE: University or life experience, which do you feel best prepares you for life?
Sai:
Both and none. While these two give you exposure to a lot of things you can never be prepared enough for a lot of life experiences.
CE: Have you been in a failed start-up before? If yes, why did it fail?
Sai: I've been at 2 startups before this, as a team member though not as a founder. See, there are failures and wins every other day. Sometimes you are successful in what you're doing and at other times you're not. In startups especially you need to try to solve a problem via many different approaches. You do 30-40 things and perhaps only 5-10 of those would work. The important thing is to keep implementing and not slow down because something did not go well. And also to not over-optimize or over-think. Implementing at speed is key to doing well.
CE: What would you do differently if given a chance?
Sai: I'd do more and worry less about optimization.
CE: Why should customers choose you over your competitors?
Sai: We'd like to hear that from our customers. ? At our end, we ensure we do what is best for the customer. We're trying to build the most hassle-free and convenient food service ever for customers and all our decisions and strategy shape up from this thought. We don't say we're building a marketplace of chefs or an internet first restaurant, because honestly we don't care about these fancy terms. What we really care about and are trying to solve everyday is how to make getting food for our customers super easy and convenient.
CE: Thank you for the time you have spent with us. Any message for our readers?
Sai: If you're looking to join a fast paced, high growth startup, shoot us an email at hello@eatloapp.com. And do try us at eatloapp.com if you're in Bangalore. Thanks ? 
Note: Only logged-in members of CrazyEngineers can add replies.
Recent updates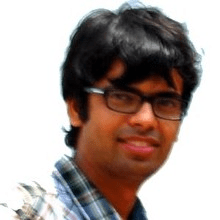 What matters in the long run is how passionate you are about your idea, how much you believe in it, and how well you execute it.

Angam Parashar

ParallelDots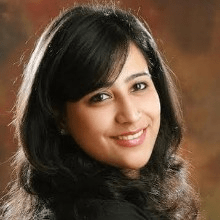 Giving up the comfort of a decent career and a stable income and going to an unknown void was the most difficult thing to do.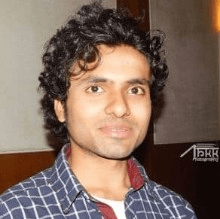 We want to aware people about the benefits of proper organized disposal of waste material can create an impact to their life to the nation and to the environment.

Anurag Asati

TheKabadiwala.com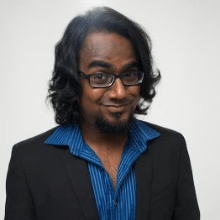 Follow your gut, work hard to ensure quality, capitalise on your strengths and have fun.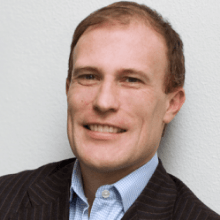 We think with our solution we open up any BI system to that other 80% of all information to get to better-informed more effective decision-making. Research we did together with customers point to a cut in research time of up...