Skin4Gadgets Co-Founder Sagar Nagda On Launching Personalised Accessories For 200+ Gadgets
By - CrazyEngineers • 7 years ago • 25.4k views
After graduating as an IT engineer (batch of 2008) from Mumbai, Sagar went on to work at Accenture for about 4 years. After that he decided to pursue his masters in MBA - Business Administration and Management from MISB Boconni Italy. After gaining entrepreneurial insights from his time at the MBA institute, Sagar decided that he wanted to startup. So, in 2014, he decide to get together with his friend Priyank Ranka to set up Nimap Infotech, a mobile app development company.
Along with website and app development, they also started doing IT training and also ventured into Digital Marketing and SEO services. It was in 2015 that Priyank's relative, a Mr. Dinesh Vadhan approached them to find a technology partner. Apparently, there were some USA-based websites which were doing well on creating personalised skins for gadgets. The duo instantly liked the idea and started looking at it as a serious business venture.
Nimap Infotech is no longer only a technology partner. The company is now raising Skin4Gadgets as its own baby and is involved in all departments including operations.
In an exclusive interview with us, we got Sagar Nagda to talk about his journey into entrepreneurship, their growth, their team, the future plans and a lot more. Read on!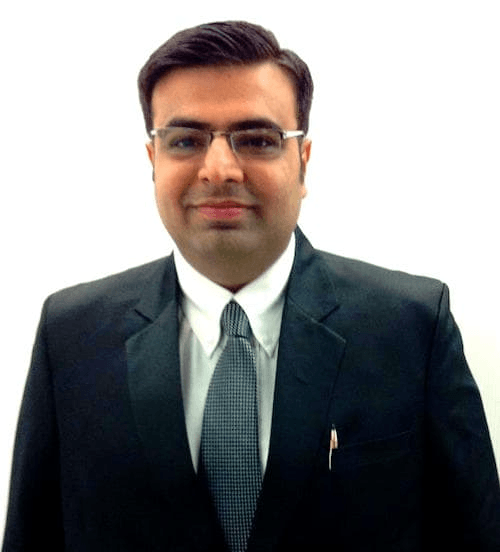 Sagar Nagda, Co-Founder - Nimap Infotech, Skin4Gadgets

CE: Tell us about your growing up years and family background.
Sagar Nagda: I had a pretty ordinary middle class upbringing. My parents were born in village and later along with my grandparents migrated to Mumbai to have a better future. My father is an entrepreneur after his struggle in initial years set up stainless steel factory which runs the families of around 70 people. I was very active in college and thanks to my elder brother who was also an engineer motivated me to join various societies and learn programming at quite early age.
CE: Tell us about your journey from engineering days, MBA from Italy to working in Accenture. 
Sagar Nagda: Engineering was quite a journey. It was the phase which gave a lot of discipline to my life, attending lectures for long hours, assignments and also doing lot of committee work for IEEE society. Accenture was my first corporate job, learnt a lot of things there, especially client interaction, cross cultures and managing IT projects which are filled with lot of dependencies with many stakeholders spread across the globe.
MBA from Italy was a major transformation in my life. All these years, I became technically very strong but that's where I understood all the nitti-gritty of business.
The entrepreneurship course which we had, motivated me to make it big. The various games, simulations, case studies which we did in class, gave a lot of business learning.
CE: Tell us more about your another startup - Nimap InfoTech, an IT services company. 
Sagar Nagda: Nimap Infotech is a mobile app development company. We also train big corporates in developing mobile apps. We provide iOS and android resources on contract. We are a tailor made software development company and we also do outsourcing.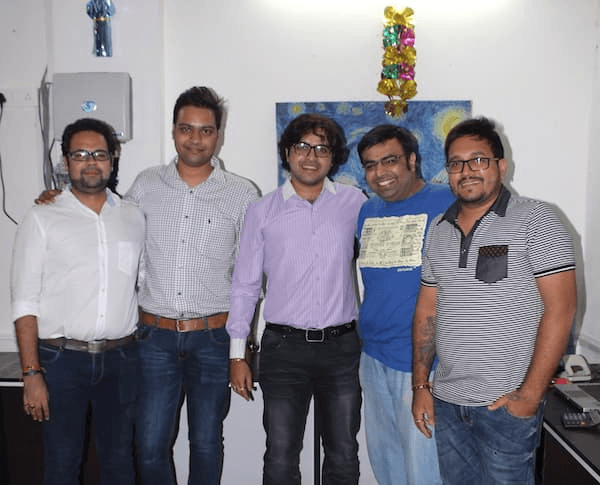 CE: How does Skin4Gadgets work? 
Sagar Nagda: We are into personalization and we have our designers as well which make good designs. We make your boring gadget look exciting by giving you personalized or designer accessory as you like it. We have our manufacturing in-house and for personalized everything is made to order.
CE: How was the response to Skin4Gadgets in its initial days? How is it now?
Sagar Nagda: The response in initial days was very slow. We developed our brand by selling our products on amazon.in and also through stalls in exhibitions, we are still fairly new but now response is much better. We are getting orders based on word of mouth and also now people trust our brand.
CE: What are the team's efforts currently focused on? Where do you see the company two years from now?
Sagar Nagda: We have divided the team into two parts. One will look after new products and other will look after increasing sales. Our focus is to increase our product line and create new distribution channels so that we can increase our sales.
We look to become online market leader for personalization. If it's personalization it's gotta be Skin4Gadgets.

CE: What were the biggest challenges you've had to face so far?
Sagar Nagda: We have faced a lot challenges in the journey so far. Biggest amongst them was production issues. None of us had no background in printing and are running a website on personalization. These are now streamlined and it is a big relief. Sourcing good talent within your budget is also a challenge since we do not have any external funding, we have completely bootstrapped.
CE: Is yours a bootstrapped start up or have you raised funding from external sources?
Sagar Nagda: We are a 100% bootstrapped company. We have not raised any funds. However, we will start approaching investors within the next one quarter.
CE: How do you differentiate yourself from the competition?
Sagar Nagda: One of the uniqueness about our products is personalization. One more uniqueness which we have is the depth and coverage in terms of number of gadgets.
No website In India offers skins precisely cut for over 200 gadgets models – we are the only company doing it. We also have good coverage in terms of cases, we have 100+ models for cases.
We also have license to sell official merchandise of Universal Music celebrities such as Justin Bieber, Bob Marley, Katy Perry, Queen, Rolling Stones etc.
CE: How do you plan to expand your company?
Sagar Nagda: We are planning to increase our distribution channels. We will start distributing our products to small stores who sell mobile accessories. We will also invest heavily in digital marketing. We will sell abroad on market places such as amazon.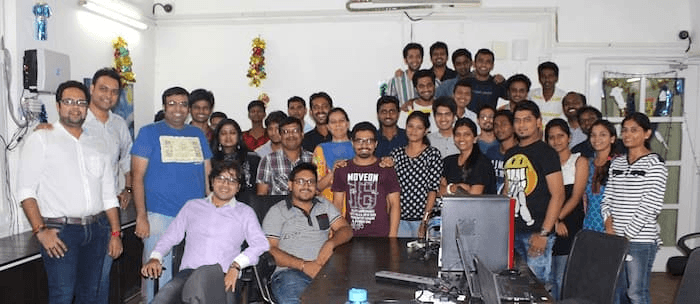 The Team
CE: What are the best parts about running this start up?
Sagar Nagda: Your start up is your dream and your baby. You nurture it right from start. You face various challenges daily, and all are different ones but still you have that resilience to overcome and never give up attitude. The challenges which come are different daily right from talent acquisition, HR policies, sales, marketing, production, packaging, suppliers and many more. The best part is that happiness when we get positive reviews from the customers and see satisfied customers.
CE: Has the experience of starting up your own business worth it? What would you say to our fellow engineers about start up life? 
Sagar Nagda: Each and every moment I spent in my office I enjoy. Remember favourite quote of steve jobs "You should do what you love". You will have ups and downs in running the start-up but if you don't give up, one day you will see sales picking up, bigger office, bigger team and more hunger to make it big. May be in the start you will have to sacrifice your social life a bit but it's completely worth it.
I started with a dream of employing 100 people, though it's still not fulfilled we are on the way, my next dream is to Make an office with 100 parking slots of 4 wheelers.
CE: Any message for readers?
Sagar Nagda: Please do visit our website www.skin4gadgets.com. If you have an idea and a willingness to become an entrepreneur go for it. You will have many people opposing you, resisting it but have confidence and trust in yourself.
Note: Only logged-in members of CrazyEngineers can add replies.
Recent updates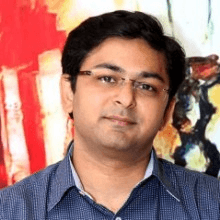 We understood the client's need of going mobile friendly and making solutions that will help save time and money. That is how our direction of being known as one of India's best enterprise mobility solution provider became an aim.

Abhijit Junagade

Winjit Technologies​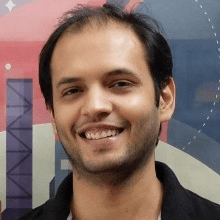 In 10 years, when I go to a hackathon and ask, "Who here has used Postman?" - I want every hand in the room to go up.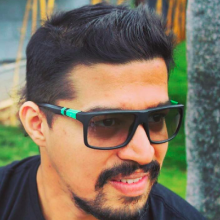 People management, analytical and not emotional driven business decisions is the key.

Abhishek Daga

Thrillophilia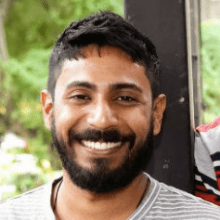 The best way to achieve long-term success is to stay anxious, be super involved in everything that the team does in the nascent stages and keep your eyes on the trophy, even on weekends.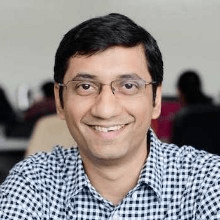 I am happy that we were able to create an online tool that helps people customise their furniture on a real-time basis.

Ajit Shegaonkar

Stitchwood