Roshni Mukherjee's ExamFear Brings Free Maths & Science Video Lessons To Over 1.5 Lakh Students
By - CrazyEngineers • 7 years ago • 21.3k views
Born in a middle class Bengali family, Roshni Mukherjee was always good at academics. A topper in school and a Science merit scholarship holder in college, Roshni completed her M.Sc in Physics from Hans Raj college, Delhi University.

After completing her education, Roshni started working as a Quality Analyst at Wipro and later at HP. During her free time on weekends, Roshni started creating informative video lessons for class 6-12 students on the topics of Biology, Chemistry, Physics and Mathematics and called her YouTube channel 'ExamFearVideos'. Her videos on YouTube were very well received and she got some really great reviews from students.

Unable to juggle her office work with the time she had to spend creating and uploading videos, Roshni quit her job to work on her startup full time. Poised with an aim to provide quality education free of cost for thousands of students, Roshni now runs ExamFear.com which hosts more than 5000 video lessons and has 1.5 lakh subscribers with 3 million+ video views every month.

Read her story in an exclusive interview with CrazyEngineers -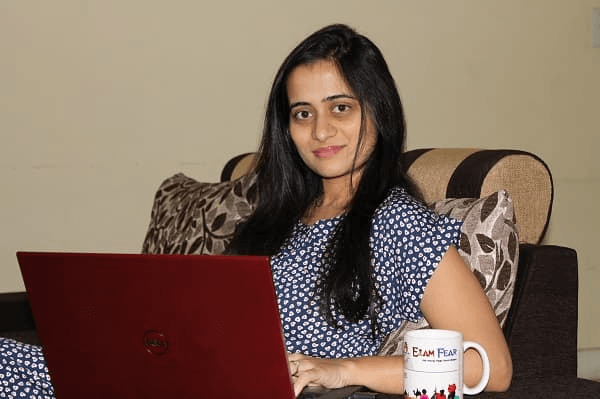 Roshni Mukherjee, ExamFear
CE: When did you decide to quit a job and start your own venture.
Roshni Mukherjee: I started making ExamFear videos back in July, 2011 while I was working with the IT industry as a Quality Analyst. Time management was the biggest challenge as long as I was working. I struggled for more than 3 years spending all my weekends creating ExamFear videos, and a couple of hours at night on the weekdays after office. I had to concentrate on both office as well as ExamFear. I wanted to make ExamFear bigger & better. So, I thought of giving my 100% dedication to ExamFear. That's how I resigned from my job, and started working full-time on ExamFear, to provide quality education free of cost.
CE: Why did you choose to tap the education market?
Roshni Mukherjee: I strongly believe that Education has the power to bring a positive change & empower individuals. If we can spread education, our farmers would no more be fooled by the corrupt middlemen, female literacy rate would increase, problems of overpopulation and unemployment can be reduced.
I found that a lot of children adopt rote learning to score & clear exams. Education is not about clearing exams. It' is about learning new things and understanding them.
A teacher plays the most critical role in a child's life. I felt I had the right skillsets to become a good teacher & help many in need.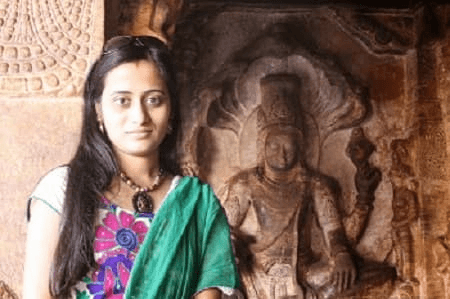 CE: How did ExamFear happen? What problem are you trying to solve with ExamFear? 
Roshni Mukherjee: I started creating ExamFear videos in 2011, while I was working for Wipro. I always had a passion for teaching. Infact, while I was in college, I used to get a lot of feedback from many including my friends, my niece and others that I teach really well.
I could sense a huge scope of improvement in the teaching methods. Lack of good teachers & good schools with quality education in remote areas prompted me to start with creating online video lessons so that I can reach all parts of the country. Quality education, at the same time is quite expensive which makes it unaffordable for many parents. Therefore, the motto was to provide Free education maintaining the quality.
I could have taught a handful of students, had I been a school teacher. I wanted to reach the masses. I wanted to reach students in remote areas, I wanted to reach students who can't afford expensive education, I wanted to reach the parents who want to guide their kids to help them learn. I knew Internet has solution to everything. An online platform was the best option to reach people.
CE: How was the response to ExamFear in its initial days?
Roshni Mukherjee: ExamFear.com is what it is today because of the comments from the viewers across the globe. The channel is flooded with appreciations from students, teachers & parents. Students not only appreciated the way the video lessons were created, they also demanded for more videos on other topics & subjects, and fulfilling their needs kept ExamFear.com going.
Harsh Chauhan 
mam ....I m Completely speechless...U have completely changed my perception of physics ..What I used to be and what I have become is something un expect able. ..Mam hats of to u....MAY I Get a chance To Touch Your feets..?★

Asad Sayyed 
I am so happy i found this channel..... i used to think physics is a hard subject bt nw it seems to be very easy.. thanks alot

vikram sharma 
board exam in 6 days ..YOU SAVED MY LIFE !! THIS CHAPTER WAS TOTALLY NEW TO ME ! I'am so happy ... you guys are the best ! cheers !

Meinhighschool 
Ma'am i guess after seing your videos,anyone can top physics ! ?

creavity by ismail 
super i love ur explanation ....................................... iam from poor family my parents will not send me any tution.... ur explanation videos help me much more.........hartfull tahnks to you madem..................ur like a saraswati devi for me

VISHNU KUMAR 
I am extremely glad to tell that I scored 86 in chem and 83 in physics in my board exams only because of examfear.U guys saved me .U are the new god of world

Manoj Kumar
Im so thankful to you ... pls continue ths for free . Bcoz of this website my frnd cracked mbbs entrance after 6 years ... to accomplish his dream ... his dream got hope after seeing this website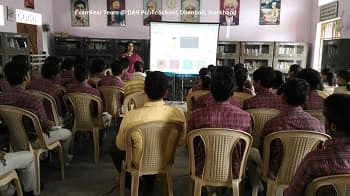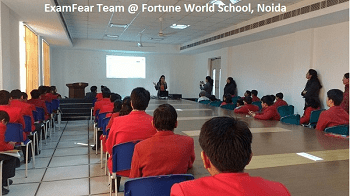 CE: What are the stats: no. of courses, students and instructors currently on the portal?
Roshni Mukherjee:
Approx. 5000 video lessons have been created on Physics, Chemistry, Maths & Biology for Class 6 to 12. There are 1.5 lakh subscribers on our YouTube channel and more than 3 million video views every month.
We have started hiring a small team behind Examfear.
CE: What were the biggest challenges you've had to face so far?
Roshni Mukherjee: Time management is the biggest challenge I faced so far. Since I had been working for an IT company when I started ExamFear videos, so it was a tough task to create time for making these videos. I struggled the initial years spending all my weekends creating ExamFear videos, and a couple of hours at night on the weekdays. However, now that I have resigned from my job, I am full time dedicated to ExamFear creating videos and trying to make it bigger and better.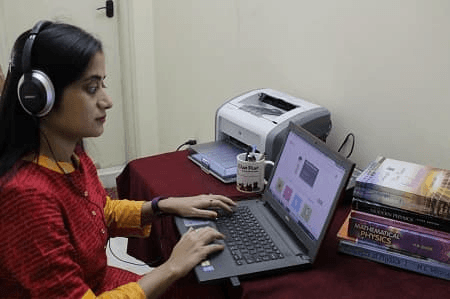 CE: What is the revenue model for ExamFear?
Roshni Mukherjee: ExamFear has been created with a motto to spread free quality education. We are really not focusing on the revenue model. Though we make some money from Google Ads & The 'Contribute' option on ExamFear, which is being used to incur expenses like servers, website maintenance etc.
CE: How do you differentiate yourself from the competition?
Roshni Mukherjee: I am not competing with anyone. I have always been passionate about teaching. I am working towards my passion to bring about a positive change in education in the society.
My focus is to provide quality education free of cost, so I ensure that we provide the best quality content.
CE: How do you plan to scale up from here? What are you future plans for growth?
Roshni Mukherjee: Expansion of ExamFear in terms of more videos on different Subjects & Classes is the plan now. We currently have content on Science & Maths for Class 6 to 12. I have also recently introduced Practical series on ExamFear which guides children to perform practical experiments of science with things at home.
CE: What will you say if you had to describe entrepreneurship in one line?
Roshni Mukherjee: Entrepreneurship, for me, is to pursue your passion giving your 100% to it with the willingness to overcome all the challenges & risks that might come your way to reach your goal
CE: Any message to your readers aka engineers and wannabe entrepreneurs?
Roshni Mukherjee: Follow your passion with 100% determination, dedication & hard work, you will do miracles! 
Note: Only logged-in members of CrazyEngineers can add replies.
Recent updates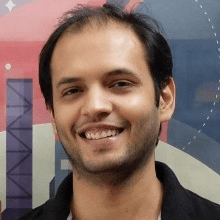 In 10 years, when I go to a hackathon and ask, "Who here has used Postman?" - I want every hand in the room to go up.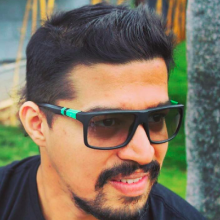 People management, analytical and not emotional driven business decisions is the key.

Abhishek Daga

Thrillophilia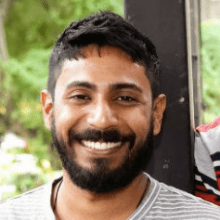 The best way to achieve long-term success is to stay anxious, be super involved in everything that the team does in the nascent stages and keep your eyes on the trophy, even on weekends.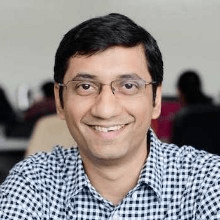 I am happy that we were able to create an online tool that helps people customise their furniture on a real-time basis.

Ajit Shegaonkar

Stitchwood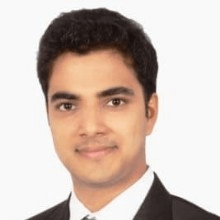 "What makes us unique is the approach and the value we bring on the table - we believe that the people who built the product, are best suited to fix it also."