Beaconifi CEO Ritabrata Bhaumik On Escaping Office Politics To Become An Entrepreneur
By - CrazyEngineers • 7 years ago • 19.5k views
Ritabrata Bhaumik (Rito) hails from Kolkata, West Bengal. Rito's mother is a home-maker and his father was an entrepreneur. He had setup a factory of manufacturing printing inks in Kolkata. He is an Electrical Engineer by degree. After completing his graduation from IIT Kharagpur, he went on to work with various top-tier organizations in the field of IT Services for about two decades. He had been working mostly out of Bangalore with top companies like Accenture India, GE India, IBM Global Services India, etc. While working in the IT industry, he also completed a 3-year Executive MBA course from IIM Bangalore. Recalling those times, he remarks, "It was extremely challenging - juggling with work, family, kids and education all at the same time."
While working in IT services and progressing through the ranks, at one point Rito started feeling a void where he felt he was just executing on orders from foreign clients to meet certain targets in cost, quality and schedule. He shares:
"IT was becoming a mature industry and very few new things were getting built. It was mostly incremental innovation at best and keeping the lights on at minimum cost at the worse."
"Once the growth became somewhat stunted, office politics at mid-career level became rampant and that started making me feel suffocated. The MBA that I did in IIM Bangalore also proved to be game-changing in some fashion as it oriented my thinking towards business and market rather than coding, maintenance and delivery to foreign clients thousands of miles away", adds Rito.
All these factors were influential for Rito's decision to move away from a safe but perhaps boring career path towards entrepreneurship, which is an uncertain yet a challenging and exciting way.
So, he decided to partner with some of his MBA batchmates who were also inclined towards entrepreneurship and setup Beaconifi.
Beaconifi provides a local discovery platform for retailers, restaurateurs and services providers (house painting, laundry, tire puncture repair, etc) to connect to consumers and provide them offers/discounts and home delivery services, all through smartphones.
We got to feature Rito in an exclusive interview with us to share his insights about entrepreneurship, his experience in running a startup and the challenges they've faced so far. Read on!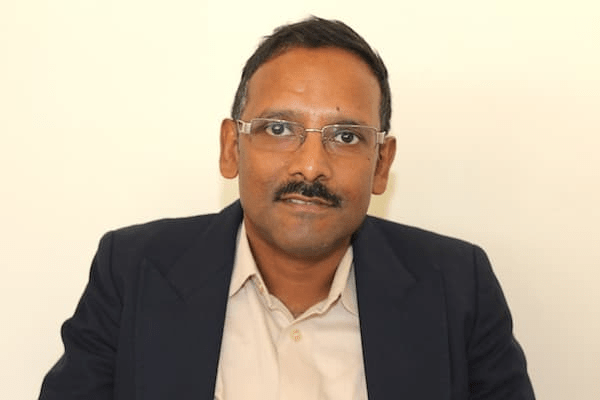 Ritabrata Bhaumik, CEO - Beaconifi
CE: How did Beaconifi happen? What was your motivation behind developing these apps? 

Rito: Brick and mortar Retailers need to understand the demographic profile of their users, their buying habits depending on time/day of the week and able to roll out instant offers accordingly when the customer is in the vicinity of the Store - otherwise they will continue to lose market share to online eTailers. We sensed there is a big demand in the market for products that can help offline Retailers close the gap with their online competition in understanding and recording the user behavior and targeting the offers & deals accordingly. The platform we provide today addresses this pain point.

CE: What is the story behind the fascinating name 'Beaconifi'?

Rito: Initially we started with the idea of providing the iBeacon (sensor) based personalised offers, and hence the name Beaconifi - but realized soon that in a fragmented offline Retail market of India, hyperlocal discovery and delivery is a bigger problem needed to be solved, and pivoted our business model accordingly.
CE: What challenges did you face in initial days of running Beaconifi?
Rito: Local merchants are yet to fully understand the danger online eTailers present to their business, especially those who have large number of customers and continue to think it will remain that way in future even if they continue in the same way of doing business today.
Many of the local merchants in India are still not tech savvy and are fearful about using the latest mobile technologies for customer acquisition, despite the immense benefits that using mobiles smartly can bring to their business.
Presently the availability of hyperlocal platform is still relatively new, and hence some of the local merchants don't see the impact yet and hence show initial reluctance to get into hyperlocal platform, the platform of the future. On the B2C side of hyperlocal platforms, lot of customers are still not savvy reg using hyperlocal platforms in smartphones for shopping needs, and a small section of the customers do not have smartphones yet. These are the challenges we faced and are still facing in merchant and customer acquisition and in their adoption of new age hyperlocal platforms.
We have found a way to quickly sign up merchants and scale rapidly without high CAPEX requirement. But we still need to run more advertising campaigns aggressively to acquire more users, and this will require Angel investment to fund it - something we are looking for presently.
CE: Tell us about the best features of your two products: BeeKoun and BeeKoun Merchant. What key problem do they aim to solve?
Rito: We have a 2 sided platform as follows -
BeeKoun Android App provides consumers a smart way to discover Stores, Restaurants, Services (Painting, Plumbing, Tire puncture repair, etc) in the neighborhood that do Home Delivery. Consumers can call up the merchant, or walk/drive to the Store, with navigation aide from the App, and avail of attractive local offers and deals. We are also working on the next version of our platform where orders can be delivered (with CoD - Cash on Delivery) and tracked and this will be ready in about 2 weeks time.
BeeKoun Merchant Android App is a self sign-up App for merchants to list themselves for Home delivery and provides campaign mgmt facility for offers/deals with relevant details that will be presented to the consumers thru BeeKoun App
Together they solve the last mile connectivity problem in offline Retail, so that local merchants and the promotions/discounts they are offering can be discovered real time by the consumers in the neighborhood, increasing the chances of sale happening, aided by convenience of home delivery services if needed that our platform facilitates.
CE: What are your thoughts about mobile-influenced store sales vs mCommerce and eCommerce sales?
Rito: eCommerce and mCommerce firms like Flipkart, Amazon, Snapdeal, etc are increasing their market share rapidly in Indian Retail. Even though in absolute terms they are still much behind physical Store sales, but the marketing muscle and attractive discounts backed by huge investor money and their ability to understand the demographic profile of their users, their buying habits depending on time/day of the week and ability to roll out personalized and instant offers accordingly, are helping them wean away customers from offline retail in increasing numbers. Most Indian customers browse internet through their mobiles only, and that is why mCommerce is becoming even more dominant compared to eCommerce, and most eCommerce players offer mCommerce today, acknowledging this trend.
There is a strong local relevance and trust factor among local merchants and their customers in their neighborhood that are not addressed by eCommerce and mCommerce, and this is where the hyperlocal discovery, offers and delivery platform we provide helps plug the gap.
We offer the best of both Worlds, local merchants are able to understand and record consumer behavior depending on time/day of the week and able to roll out instant offers accordingly like eCommerce and mCommerce players, while the consumers feel more comfortable to buy from merchants near to them with the enhanced trust factor, personal touch and local relevance.
CE: Is yours a bootstrapped startup? How did you go about gathering resources necessary to start-up?
Rito: Ours is a boot-strapped start-up. Few of our MBA batchmates and ex-colleagues believed in our vision and raised resources from our personal funds to cover for the working capital for the initial product development. The Founders possess combined experience of more than 60 years in mobile and information technologies.
CE: How big is Beaconifi team at the moment? Tell us about all the key people in your organisation.
Rito: We presently have 3 developers, besides the Founders.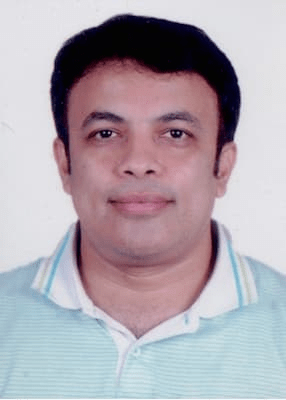 Rana Haldar, Co-CEO Beaconifi 
Rana has designed and delivered various telecommunication switching products and VoIP solutions across the globe. He rolled out different mobile technologies on Motorola mobile devices for a decade. He holds a B.E degree in Electronics and Communication from BIT Sindri. He takes keen interest in impact of technology and humans on each other.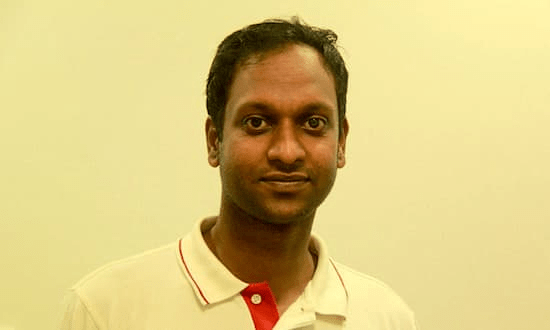 Anuraj Ennai, Promoter Beaconifi 
Anuraj worked over a decade at Motorola researching and implementing enterprise mobility technologies. He holds a B.Tech in Electronics & Communication from Kerala University, MS in Computer Science from Illinois Institute of Technology and an Executive MBA from IIM-Bangalore. He loves to envision future technology experiences and is actively involved in guiding the Product development for Beaconifi.

CE: What are the expansion plans of Beaconifi? 

Rito: Presently we have around 1500 Stores, Restaurants, Local-Service-Providers, etc signed up with our platform on B2B side and almost about 500 Shoppers in Bangalore using our platform for their local shopping needs in B2C side. By 2016 end, we are planning to increase the number of Retail merchants to 1 lakh and no of customers using our Platform to 1 million. After making our mark in Bangalore offline Retail market, we plan to expand to other Indian cities like Chennai, Hyderabad, Kochi, Pune, Mumbai, etc.

CE: What is the team currently working on?

Rito: We are presently working on the next version of our platform where orders can be delivered (with CoD - Cash on Delivery) and tracked, due in about 2 weeks time. The future road-map of our platform includes many more new features and improvements, which can be provided on request.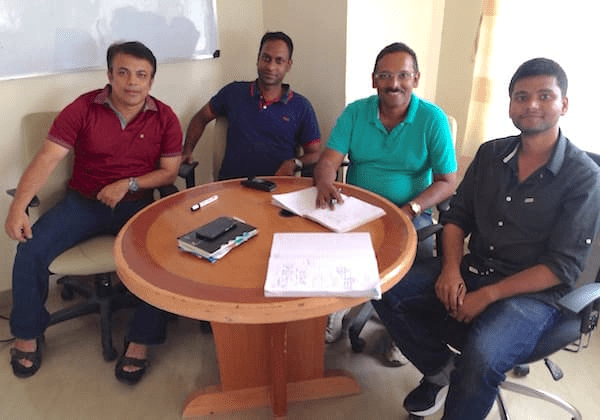 The Beaconifi Team 
CE: What is the best and worst part about being an entrepreneur?
Rito: The best part of being an entrepreneur is the liberating feeling of being your own Boss. Start-ups work hard for mere survival, and the external compulsions force a certain cohesion and camaraderie in the team like being in the trenches together.
There is a near-total absence of office politics which feels very welcome to somebody coming from a corporate background.
And then there is the intense joy and excitement (fire in the belly) of developing something new that can potentially change how people conduct their day-to-day life, which will be shopping in our case.
The worst part of being an entrepreneur is dealing with the financial uncertainty. There is no pay check at the end of the month to keep the kitchen fire burning, unless the entrepreneur has personal savings or spouse's income to lean on till funding or positive cash flow materialises for the venture.
Either your success hopefully pays handsomely for your efforts when the market and/or the investors decide to reward you in the end, or you just accept the failure, learn your lessons and move on. Indian society still looks down on failures, and one needs to learn accepting failure in an entrepreneurial journey and this can be hard on people having low risk appetite.
CE: Are you hiring engineers at your startup? What are the skills or qualifications you look for in a candidate?
Rito: We are indeed looking for strong Android developers for our start-up, preferably between 1 - 3 years of Android development experience.
CE: Has the experience of starting up your own business worth it? What would you say to our fellow engineers about startup life?
Rito: An important point to remember about start life is the need to be highly adaptable to change. As the cliche goes, change is the only constant in this World and nothing points that out more starkly than a start-up experience. One needs to be always on the toes and change according to vagaries of the highly unpredictable market. Many of the benefits and creature comfort that employees take for granted in Corporate life will mostly be missing in an early-stage start-up. One needs to work very hard and enjoy the roller-coaster journey rather than think of any final destination or any honey pot at the end of the rainbow.
However, all these not-so-rosy aspects of start-up life are more than compensated by the job satisfaction of building something new in a collegian hierarchy-free workplace and making a difference to the life of the people around if the vision succeeds - no money can match that euphoric feeling.
CE: Any message to your readers?
Rito: In the end, I would strongly urge the Bangalore readers of this article to download and use our App BeeKoun from the Google Play Store for their shopping needs, and provide suggestions/feedback to the email ID info@beaconifi.it. You can download our App BeeKoun here. 
Note: Only logged-in members of CrazyEngineers can add replies.
Recent updates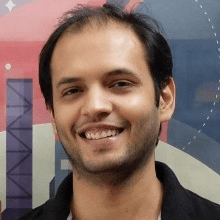 In 10 years, when I go to a hackathon and ask, "Who here has used Postman?" - I want every hand in the room to go up.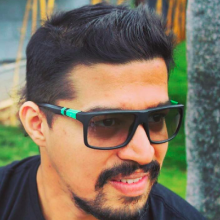 People management, analytical and not emotional driven business decisions is the key.

Abhishek Daga

Thrillophilia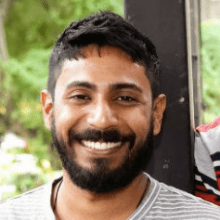 The best way to achieve long-term success is to stay anxious, be super involved in everything that the team does in the nascent stages and keep your eyes on the trophy, even on weekends.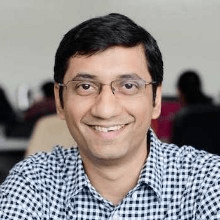 I am happy that we were able to create an online tool that helps people customise their furniture on a real-time basis.

Ajit Shegaonkar

Stitchwood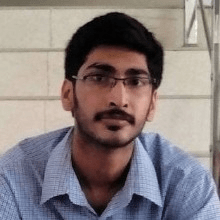 I have learned that just developing a good product is not enough. Marketing and advertising is as important as making a good product.

Akash Shastri

Brainasoft​