Frustrated Seeing His Family's Legal Battles For Over 8 Years, Rishabh Gupta Created MyAdvo.in
By - CrazyEngineers • 7 years ago • 48.3k views
Two IIT Roorkee graduates, Rishabh Gupta and Kushal Bhagat started MyAdvo.in in September 2015. The idea behind the startup was born after Rishabh found that he was not alone in facing problems related to lawyers and legal proceedings. There was no system in place that would give fair idea about consultation fees, lawyer reviews, finding specific lawyer for a particular case etc.
In a span of just 10 months, the folks over at MyAdvo.in have built a network of 1000+ lawyers across 70 cities in India. Some of their popular legal services include sending legal notices, property title search, will making, immigration, divorce and delay in possession. Looking forward, the MyAdvo team is aiming for 5000+ Lawyers and 20,000 legal queries per month by the end of 2016.
With this exclusive interview with Rishabh Gupta, Co-Founder @ Myadvo, we bring you the story of why he decided to create a legal services startup, the services they offer, their competition and a lot more! Read on!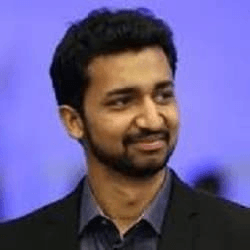 Rishabh Gupta, Co-Founder - MyAdvo.in

CE: Tell us about your growing up years and family background. Are you a first generation entrepreneur?
Rishabh Gupta: I was born in a typical business family - so definitely not a first generation entrepreneur.
I always wanted to make my own path and didn't join the family business.
I spent most of my childhood playing cricket and football, but was fortunate enough to receive education from good institutes and support from my parents. 
CE: From Ernst & Young to MyAdvo, tell us about your professional journey. How has it been? 
Rishabh Gupta: I worked in the corporate world for 4 years, but always thought that I can do more and impact more lives. I was fortunate enough to work with some top multinationals, which helped me learn important skills, build a great network and most important - save enough money to start MyAdvo ?
CE: When did you think of leaving your cushy job and start something in legal services?
Rishabh Gupta: My family faced a grave legal situation, and the case proceedings stretched for more than 8 years. During the case I experienced first hand, the problems faced by many more like me.
Not only is it difficult to find a lawyer experienced in your type of case, following up during case proceedings can be a nightmare & there is no fee transparency.
That is where the idea of building a service that helps people through the legal journey was born. One day, over a discussion with Kushal (cofounder MyAdvo) - who had also faced similar legal hassles in his business and was exploring to start a company in the legal services space - we decided to take the plunge. A few weeks later, after market research & building a business plan, MyAdvo was born.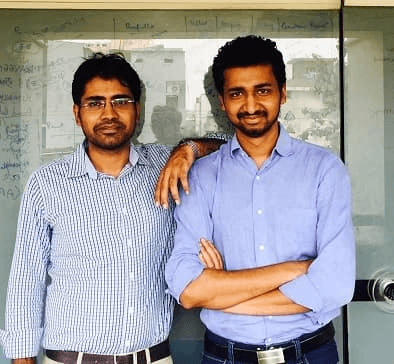 Kushal Bhagat & Rishabh Gupta, Founders, MyAdvo.in
CE: How did MyAdvo.in happen? What is it all about?
Rishabh Gupta: There are over 50m individuals & corporates who need to engage a lawyer every year and yet there is no platform that provides curated & relevant information on lawyers - which helps users (1) find & engage a lawyer, (2) helps manage their case. Having faced similar problems in their respective lives, Myself & Kushal, IIT Roorkee batch mates and great friends came together to form MyAdvo.
Quite simply, MyAdvo is a Legal concierge service that connects clients to the 'right' lawyers matching their requirements & budget.
By providing in-depth lawyer profiling - with their areas of practice, client reviews, education, consultation charges & other dynamic variables - which are updated constantly using our algorithm, we help users find the lawyers matching their requirement, and book a consultation through the MyAdvo platform.
Additionally we provide support to our clients during their case, by assigning them a case manager - who follows-up with the lawyer, helps in filing documents & keeps the client updated on the case progress.
CE:Who are other key people behind MyAdvo.in?
Rishabh Gupta: Kushal & I founded the company in September 2015, we are good friends turned partners, having known each other for more than a decade. We build our core team through our networks - choosing people who believed in the vision of the company & had leadership skills. Currently, we are based out of Gurgaon and Delhi with team of 12 - spread across Sales, Tech, Operations, Marketing & Legal - all with experience in start-ups & marquee companies.
Though its just the start for us, everyone has already paid a crucial part in building MyAdvo. We've also been fortunate enough to have great mentors who've guided us whenever we needed direction.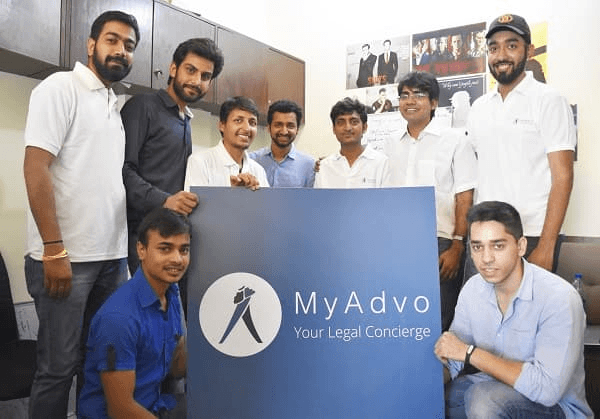 MyAdvo Team
CE: What different services or plans does MyAdvo.in offer for its customers (compared to its competitors)? 
Rishabh Gupta: Users can engage with MyAdvo in multiple ways. Users have the option of posting an anonymous question on the website and receive legal advice from expert lawyers around them. Users can also search through lawyer profiles and directly book consultations with the lawyer suiting their requirement.
Corporates, SMEs can simply post their legal project on our platform and receive proposals from multiple expert law firms within 24-48 hours. Soon we'll be coming up with applications which automate case support & helps lawyers manage their cases.
CE: Whom do you see as your potential competitors in the market? What measures do you take to maintain an edge over them?
Rishabh Gupta: We focus on ourselves and work everyday to improve our customer service and product offerings. There are many legal startups which have mushroomed, but our depth of lawyer profiling & active client support - separates us from competition.
Because of the breadth and depth of lawyers on our platform we've helped people across property issues, medical negligence, divorce, child custody, immigration, cheque bounce cases, consumer cases, legal drafting, intellectual property disputes, fund raising for start-ups, amongst others.
CE: What is your take on legal startups in India? 
Rishabh Gupta: The legal sector is one of the most under-penetrated by technology. There are tremendous opportunities within lawyer discovery and engagement, basic legal services, case research and case management among others. Many companies have started over the last year or so in the legal space, and there is still a huge scope for innovation.
CE: Any message to your readers?
Rishabh Gupta: Entrepreneurship is not about having the perfect plan; it's about iteration, learning and implementing things everyday. Keep following your dream and making your own path. 
Note: Only logged-in members of CrazyEngineers can add replies.
Recent updates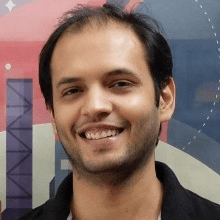 In 10 years, when I go to a hackathon and ask, "Who here has used Postman?" - I want every hand in the room to go up.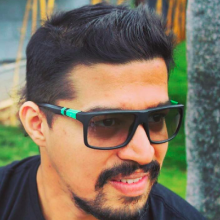 People management, analytical and not emotional driven business decisions is the key.

Abhishek Daga

Thrillophilia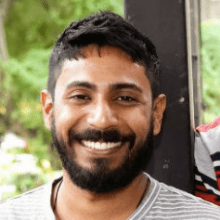 The best way to achieve long-term success is to stay anxious, be super involved in everything that the team does in the nascent stages and keep your eyes on the trophy, even on weekends.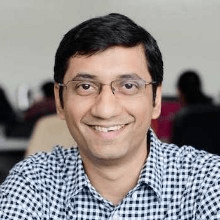 I am happy that we were able to create an online tool that helps people customise their furniture on a real-time basis.

Ajit Shegaonkar

Stitchwood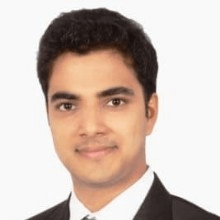 "What makes us unique is the approach and the value we bring on the table - we believe that the people who built the product, are best suited to fix it also."