"I-Infinity - innovation to infinity"-Rakesh Galav,Founder - I-Infinity
By - CrazyEngineers • 9 years ago • 41.4k views
I-Infinity, a Mumbai-based privately held Marketing and Advertising company, was founded by Rakesh Galav.
Rakesh completed his B.E. in Telecom Engineering from Sardar Vallabh Bhai Regional Engineering College in the year 1995. Ever since, Rakesh has worked for various companies including Nokia Seimens Networks, Huawei and Dimension Data for more than 15 years before starting his own venture.
In an exclusive interview with CrazyEngineers, Rakesh talks about I-Infinity, the reason that made him quit his job and startup with I-Infinity, his definition of success, entrepreneurship and a lot more.
Read on!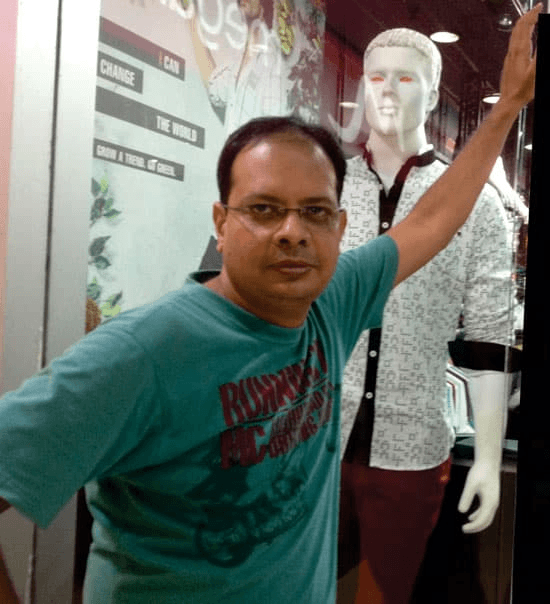 CE:  Hi Rakesh. Could you tell us a bit more about I-Infinity?
Rakesh: I-Infinity is a new age technology company that has its roots in India and Taiwan. While India is a SW power house, Taiwan is a HW power house. We are able to blend the best of both and create unique value for our partners and customers.
We have launched Digital Signage Solution in Oct 2012. We have implemented centrally controlled Digital Advertising network in one of the craziest place – Inside Mumbai Local trains.
Recently, we have launched Smart Home Solution with XLIT brand. We offer a solution that users will love to use, is very easy to implement, completely wireless and priced to be affordable for even our middle class families.
CE:  You have worked for more than 15 years for various companies like Nokia Seimens Networks, Huawei, Dimension Data, etc. What helped you decide to quit your job and start up with I-Infinity?
Rakesh: We are a good representation of your theme – "Crazy Engineers". We put together capabilities around Product & Business Development and started with an aim to bring efficiency, effectiveness and ease of use in products /solutions that we deliver. We believe we have unique capabilities that can help create a difference. That belief allowed us to begin our entrepreneur journey.
CE: Why did you name you startup as "I-Infinity"?
Rakesh: I-Infinity for us represents innovation to infinity. We take innovation in broader sense. It can be product, process, business or anything that can help us satisfy market in a new way.
CE:  What is your favorite metaphor for describing entrepreneurship?
Hunter gets hunted.
CE:  What creative things do you do at I-Infinity to develop a likeable company culture?
Rakesh: Openness and learning are our key values. Somewhere we have inherited these values from some of the world class organizations we worked with.
Being a new venture, every team member has chance to push his boundaries and learn new things every day. Since a new venture goes through a roller coaster ride, it is also essential to keep the team members informed about what is happening, why it is happening and what they can contribute to make things better. In the process, we all learn from each other.
CE: What systems have you set up at I-Infinity to help it grow? Where do you see I-Infinity five years from now?
Rakesh: We have to put right capabilities in place. We have got some and we are constantly building more. For e.g. we had a good experience around embedded but when we decided to enter also in the smart home solutions, we had to build products with electronics skill set. The new capabilities coupled with our prior experience in applications helped us bring new solution quicker than anyone can possibly imagine. Our established eco system in last 2 years is helping us to reach to market place quickly.
In next 5 years, with our capabilities, we hope to establish ourselves as the recognized player in both our chosen segments - Digital Communication & Smart home Solutions. With our smart home and smart city solutions, we believe, we will be able to create positive impact on millions of people in our country and also around the world.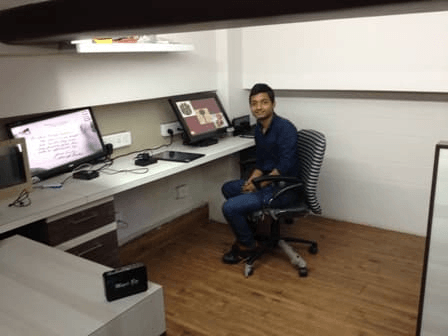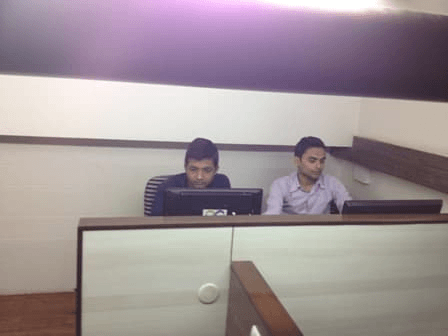 CE:  How would you like people to remember you and I-Infinity?
Rakesh: An organization and a team that is having positive impact in everyday life of people.
With our continuous innovations, We hope we can build products/solutions that can make our country proud in international arena as India is not otherwise known for having too many indigenous Product/Solution brands.
CE:  What according to you is 'success' as an entrepreneur?
There should be three winners at the same time - Self, Stack Holders and Society.
When we have achieved, what we set out to achieve, when people who are directly related with our venture such as employees, colleagues, families, investors, partners and customers feel delighted and when society is benefited with our efforts.
CE: Thank you for your time. Any message for our readers?
Rakesh: Join us in whatever form you can. Support us by spreading our messages, brand, and products. You can also become our customers. Please make your home smart with our XLIT.IN smart home solutions and 'experience your homes'.
You can check us out at xlit.in and www.i-infinity.net
Note: Only logged-in members of CrazyEngineers can add replies.
Recent updates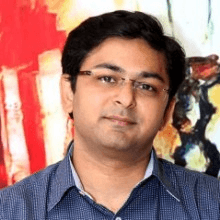 We understood the client's need of going mobile friendly and making solutions that will help save time and money. That is how our direction of being known as one of India's best enterprise mobility solution provider became an aim.

Abhijit Junagade

Winjit Technologies​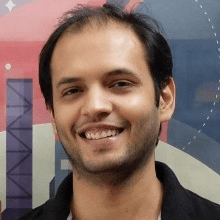 In 10 years, when I go to a hackathon and ask, "Who here has used Postman?" - I want every hand in the room to go up.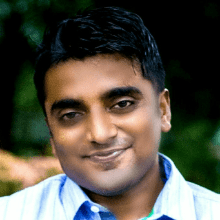 Competencies can be build and nurtured. But right ambition, right motivation and cultural fit is very imp. I will suggest all entrepreneurs in early years to codify it.

Abhishek Ballabh

ExtraaEdge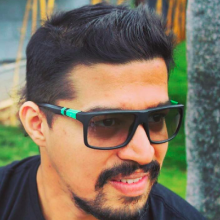 People management, analytical and not emotional driven business decisions is the key.

Abhishek Daga

Thrillophilia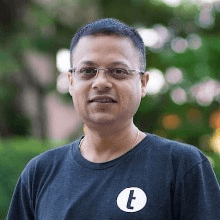 We believe great attitude and the "always be learning" mentality trumps all else and we tend to optimize our hiring for such folks.

Abinash Tripathy

Helpshift