"Initial exuberance is nice, but the real deal is persevering." - Rahul Rane, MegaVenues
By - CrazyEngineers • 9 years ago • 41.6k views
MegaVenues is India's first marketplace for event venues. MegaVenues hosts all the information needed to select the perfect venue for a number of occasions like weddings, private parties, get togethers, conferences, meetings, trainings, shows, promotional or any other events.
MegaVenues was founded by Rahul Rane and Shrinivas Chaphalkar in 2013.
In an exclusive interview with CrazyEngineers.com, Rahul talks about MegaVenues, Shrinivas Chaphalkar, his team at MegaVenues, his learning lessons, his business idea and a lot more. Rahul also discusses about entrepreneurship, expansion plans of MegaVenues and a lot more
Please read the following interview to know Rahul's advice for first-time entrepreneurs!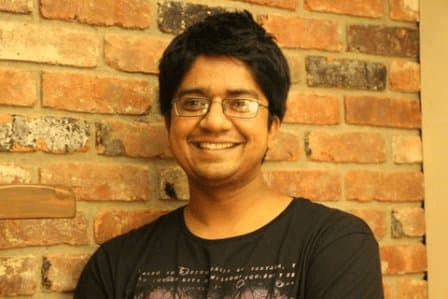 CE:  Hi Rahul. Could you please give us a brief overview of MegaVenues?
Rahul: MegaVenues.com is a marketplace for event venues that allows venue owners to list their properties i.e. banquet halls, open air venues, meeting and conference rooms, wedding and reception venues, art galleries and enables users to search and connect to venues instantly.
Personal and Corporate Event Planning is a billion dollar industry worldwide. We are targeting the most critical aspect of event planning i.e selecting the perfect venue and providing all the tools necessary to make the most educated choice.
CE:  How did you get in touch with Shrinivas Chaphalkar, your co-founder at MegaVenues?
Rahul: Shrinivas and I went to the same Junior college . After that we went to different engineering colleges, worked for different companies, but were always in touch. The idea for Megavenues hatched last year when we were planning a party for one of our friends and could not get all the information we needed to select the venue on any single website.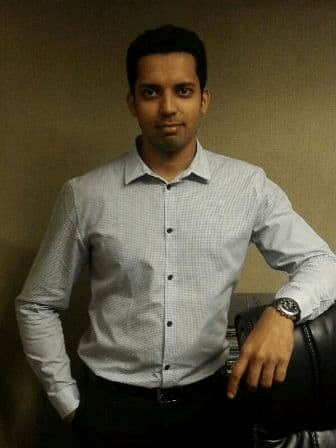 CE:  Looking back, what is one thing you wish you understood about entrepreneurship before you ever got started?
Rahul:

Its not merely a professional journey, your personal life, connections with family, friends everything changes forever.
CE:  What is the best business idea you have that you will never use? Why?
Rahul: The best or the worst. ? Well the best ones are always in pipeline. You never know which one will hit and consume you.
But still if you want one, how about a company where you bring in your geared vehicle, and it gives you back your vehicle with an auto transmission the next morning.
CE:  How do you think being an entrepreneur has turned you into a better person?
Rahul: Creating something, growing it and seeing your Idea make a change to the world has an in-explainable "high" to it. It puts you at peace internally. I guess being at peace internally is a start to being a better person, so yes it has i think.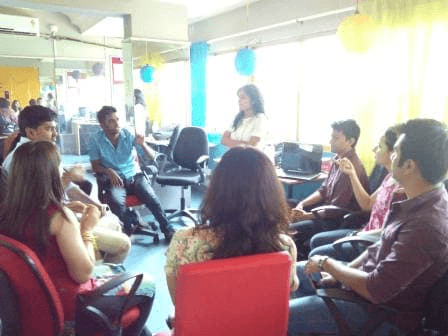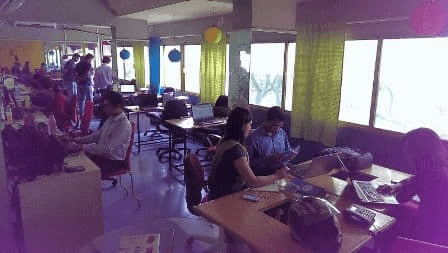 CE:  Where do you MegaVenues five years down the lane? What are your expansion plans?
Rahul: Five years down the line - anyone in the world starts planning a party, wedding, personal or corporate event, we want the first thing that comes to their mind to be Megaveneus.com
Expansion plans : We are a 11 month old venture and have already expanded into 8 cities with our next city going live in 2 weeks. 7 more Indian cities would be going live in the next few months.
We are lined up for a launch in US in 2015.
CE:  If you could offer a first-time entrepreneur only one piece of advice, what would it be?
Rahul: 
Initial exuberance is nice, but the real deal is persevering.
CE:  In the few minutes that I have been talking with you, what are your impressions of me?
Rahul: I think you are doing an excellent job connecting and motivating the engineer's community. We need more people like you.
CE:  Thank you for your time. Any message for our readers?
Rahul: Do check out Megavenues.com and let us know your thoughts on how we can make it better.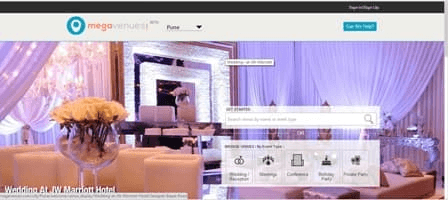 Note: Only logged-in members of CrazyEngineers can add replies.
Recent updates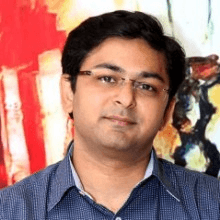 We understood the client's need of going mobile friendly and making solutions that will help save time and money. That is how our direction of being known as one of India's best enterprise mobility solution provider became an aim.

Abhijit Junagade

Winjit Technologies​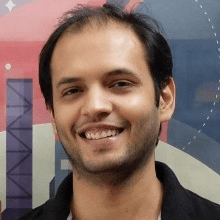 In 10 years, when I go to a hackathon and ask, "Who here has used Postman?" - I want every hand in the room to go up.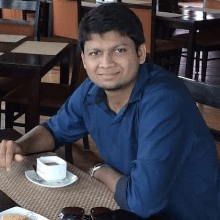 An entrepreneur's life is full of decision points. He shouldn't be afraid of taking wrong decisions.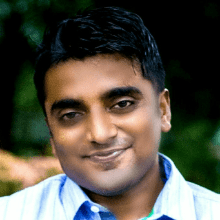 Competencies can be build and nurtured. But right ambition, right motivation and cultural fit is very imp. I will suggest all entrepreneurs in early years to codify it.

Abhishek Ballabh

ExtraaEdge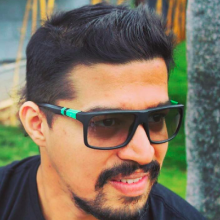 People management, analytical and not emotional driven business decisions is the key.

Abhishek Daga

Thrillophilia