FreightBro Co-Founder On how their team is digitizing a large, unorganised, international Freight Forwarding market for enterprises
By - CrazyEngineers • 4 years ago • 41.5k views
Growing up in Chennai, Raghavendran is deeply connected to the value system that the city and its people had to offer. With his roots running deep and strong in his hometown, Raghavendran always knew he would come back to Chennai.
While he believes Electrical Engineering happened by chance, Raghavendran was sure about the college he wanted to go to and making enriching connections there. After completing his graduation from Sri Venkateswara College of Engineering, Anna University, he started working at HCL technologies. After a brief stint of two years at HCL, he went on to pursue MBA from NMIMS and from there got hands-on work experience at DHL and Panalpina.
In July 2016, Raghavendran set up FreightBro with his co-founders Mohammed Zakkiria A and Anand Babu V. Within three years of operations, FreightBro has grown to have 70+ employees. The company was incorporated in Oct 2016 and have seen a growth of 100% quarter on quarter. Till today, they have 5000+TEUs (twenty-foot equivalent unit), 400+ forwarders are a part of their network, and have more than 1200 active users.
Check out our exclusive interview with Raghavendran to know more about his entrepreneurial journey.
CE: How was your experience of working with HCL? How did you land that job?
Raghavendran: HCL was my first job and it was a good experience to know how the corporate world works and set up a base for my professional career. The company believes and teaches the Employee-first policy which is deep rooted in me as I built FreightBro. 
It was a campus placement opportunity and I had an option to select between core electrical and technology. I chose HCL Tech through campus to explore the IT industry and be a part of the bigger wheels of corporate.
CE: What made you decide that an MBA was an important step in your career in 2012? How was the experience of learning at NMIMS?
Raghavendran: I chose MBA in India over MS (most of colleagues went to the US) primarily to know more about the Indian markets and how businesses here work. The decision to choose Narsee Monjee Institute of Management Studies (NMIMS) was on the similar lines of picking up my engineering college. 
Mumbai and NMIMS together taught me valuable life lessons. The city nicely sets the tone of work ethic and it becomes easy to work in different cities across the world once we are in pace with Mumbai work life. 
MBA has something in store for everyone. I always wanted to be an entrepreneur and hence became the New Initiatives Head of E-Cell (Entrepreneurship Cell). We used to conduct Business plan vetting for B-school entrepreneurs. That was my very first encounter with the world of entrepreneurship and I absolutely enjoyed the experience. 
CE: What were your key learnings from your time at DHL and Panalpina? How did they help you become an entrepreneur?
Raghavendran: While gradually working with companies like DHL and Panalpina, I learnt that the world of logistics is plagued with inefficiencies. The manual and repetitive nature of everyday operations are primarily where most of these inefficiencies stem from and they remain irrespective of a forwarders' size. 
You could look at the past trends of the industry and realize that even though technology disruption was ubiquitous across industries, freight forwarding somehow remained traditional. These challenges combined with a lot of brainstorming along with friends from the industry helped me come up with probable solutions to existing problems along with my current co-founders.
Changing the logistics user experience was of utmost importance in a way similar to what net banking was doing for the banking industry a few years ago. Internet, mobile population & e-commerce growth seemed like the perfect drivers of transformation which further drove me to explore opportunities and develop a new business model in this industry.
Along with my co-founders, we discussed the business, analyzed the risks of the industry and forecasted the important role of a freight forwarder with sizeable increase in online deliveries across sectors. When we were assured that we were in the right space and time, FreightBro was launched. FreightBro is currently simplifying the freight forwarding processes by digitizing them for enterprises globally.
CE: When did the idea of becoming an entrepreneur and starting your own business first germinate in your mind?
Raghavendran:  I always wanted to have a business of my own. My career in logistics sector was an unplanned one and happened by chance post my MBA. Working with DHL and Panalpina gave me an understanding of the industry and nuances of the business. My then ex colleague, Mohammed whom I met at Panalpina and now the current partner of FreightBro, played a major role in starting FreightBro. 
After analyzing the business implications and a meeting with Anand Babu (now the Director and Co-founder at FreightBro), I started my entrepreneurial journey. 
CE: What real life problems are you trying to solve in the freight forwarding domain?
Raghavendran: FreightBro is trying to solve issues regarding inefficiencies & speed in logistics and freight forwarding industry.
The flow of information from Enquiry to Quote to Book to Actual Cargo Movement to Visibility & Data Insights isn't streamlined and hence time taken is quite substantial to complete these basic daily operational activities and plagued with major inefficiencies. Lot of communication channels are involved and an activity as basic as procuring rates essentially comprises of multiple emails, phone calls or complex spreadsheets. 
Workflow automation is very much required in everyday operations and here is where FreightBro steps in. We provide real-time visibility and information, data standards and predictive analytics for businesses which helps freight forwarders leverage analytics to take major business decisions. 
Our solutions can help save 70% operational time, 50% cost and contribute to increasing sales by 30% approximately.
CE: How does your platform offer sufficient supply chain management?
Raghavendran: FreightBro leverages technology to enable freight forwarders to make data-driven decisions, predict changes in the market and provide better value to shippers. By leveraging such information first hand and base business decisions on real time analytics and market trends, businesses can be more proactive and predictive in their approach while concentrating on their core competencies. 
The complexities tend to increase if one is supplying goods to multiple markets globally. FreightBro aims to solves these problems from the freight forwarders' perspective thus easing the supply chain management issues.
CE: How did you go about building the technology part of the FreightBro platform? What was the most challenging part in this process?
Raghavendran: Tech is never the challenging part but knowing the nitty gritty of the business and industry are the difficult ones. Tech has always been an enabler to solve problems and we treat it like that in FreightBro.
CE: How big is the FreightBro team currently? How do you go about hiring?
Raghavendran: We are a team of 70+ people based out of our headquarters in Chennai and office in Navi Mumbai.  We have an amazing HR team which manages to recruit the perfect employees as per the skill required and the skill at hand.
CE: How did you acquire your first client? Can you share the experience with us?
Raghavendran: The first client was through a feedback visit on the initial MVP (Minimum Viable Product) we designed. A feedback visit is when you visit a possible client with the Minimum Viable Product which is still in ideation/ conceptual and seek their feedback about what he thinks of the product and will it be a good product. The client was excited about our product and was kind enough to give suggestions to improve as per the industry. 
CE: What is the best part about your work as the CEO? And what is the worst?
Raghavendran: Best part is to see an idea come to reality and impact our customer businesses in a positive way. I enjoy being with our great team and leading by example. There are no downsides if the time is managed well.
CE: What are your goals for the company by the end of 2020?
Raghavendran: We plan to continue working on our IP to ease the workload for freight forwarders and save their time. We are also looking to expand to Sri Lanka (Colombo) and SEA markets followed by Europe in the next couple of years.
We want to be the most preferred digital freight forwarding platform and have already made great inroads in the past 1 year. The goal is to extend this to other markets.
CE: Any message for young engineers and aspiring entrepreneurs?
Raghavendran: Entrepreneurship is pretty straight forward according to me. Believing in a vision and sticking to the right and positive way during difficult times will ensure a higher success rate. Challenging the existing system for the greater good, wherever it is, should be treated as entrepreneurship.
Note: Only logged-in members of CrazyEngineers can add replies.
Recent updates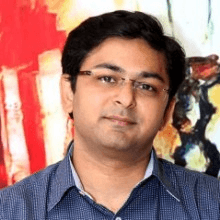 We understood the client's need of going mobile friendly and making solutions that will help save time and money. That is how our direction of being known as one of India's best enterprise mobility solution provider became an aim.

Abhijit Junagade

Winjit Technologies​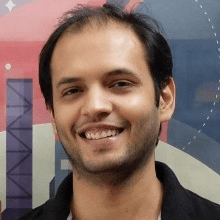 In 10 years, when I go to a hackathon and ask, "Who here has used Postman?" - I want every hand in the room to go up.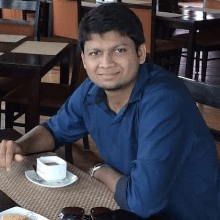 An entrepreneur's life is full of decision points. He shouldn't be afraid of taking wrong decisions.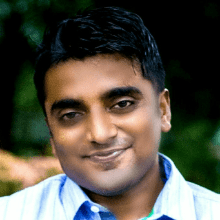 Competencies can be build and nurtured. But right ambition, right motivation and cultural fit is very imp. I will suggest all entrepreneurs in early years to codify it.

Abhishek Ballabh

ExtraaEdge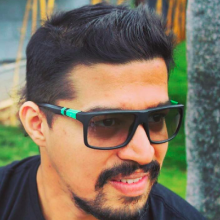 People management, analytical and not emotional driven business decisions is the key.

Abhishek Daga

Thrillophilia