20 Year Old Rachana Bagde Creates Virtual Reality And Gesture Recognition Startup 'G for Gestures'
By - CrazyEngineers • 6 years ago • 52.7k views
Born to parents who were both teachers in Kendriya Vidyalaya, Rachana Bagde became a sincere and quiet child - the first bench student whose work would always be complete, homework done on time, having full attendance and participating in every co-curricular activity. She was never known to socialise much and took good time to open up - which holds true even today.

After completing her 12th standard boards in 2013, Rachana started studying at ABV-Indian Institute of Information Technology & Management for her Integrated Post Graduation in Information Technology. During this time, she has been a Data Science intern at various organisations and has also created several interesting projects such as - 'Find who is your Quoran Twin? - A Ranking Algorithm based model' and 'To predict the winners and losers of the men's 2016 NCAA basketball tournament given data covering three decades of historical NCAA games.'

'G for Gestures' is Rachana's first startup that's already going places. She has created their first product called 'Virtual Tour for 5 star hotels' and quickly looking at expanding to automotive and entertainment sectors.

In this exclusive interview with CrazyEngineers, we got Rachana Bagde to share more details about G for Gestures, their target audience, how they plan to expand and a lot more. Read on!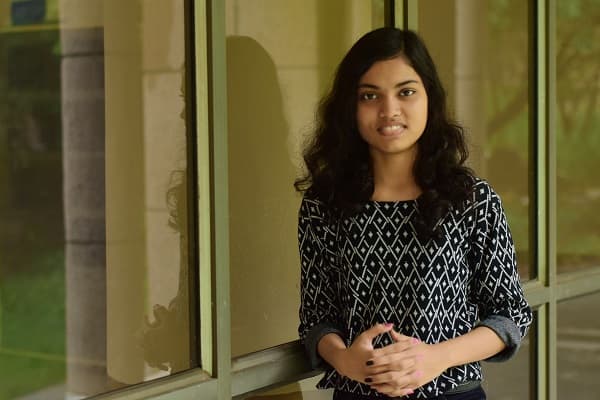 Rachana Bagde, Founder - GForGestures
CE: Tell us more about the G For Gestures' Products.

Rachana Bagde: GForGestures comes with following:
1. Software developed by us to be installed in the system with the license.
2. The Kinect sensor.
3. The 3D virtual world developed according to the client's request.
The sensor is usually placed in front of the display screen, so that the user can stand in the range of 0.8m to 5m in order to allow the sensor to properly track the body and the gestures. The sensors are made available by Microsoft for commercial use.
Setting up the system and maintaining the system for a long run is done by us. We create the 3D virtual world according to the client's request and can even customize it exclusively on client's demand. We generally provide basic 3D virtual structure within the product. For customization, extra charges are offered.
To give an example if 5 star hotel wants the product, we'll provide them sensors and software which includes the basic hotel room 3D virtual structure of their few rooms which will be negotiable and services of maintenance. For customization option, we'll create exact all 3D virtual rooms of the hotel and they'll be charged based on the number of rooms and amount of detailing they require plus any additional functionalities they want to include.
The estimated price includes the cost of sensors and the software. It is estimated to start from Rs. 60,000 and can go further according to customization requested. For example, charging for each room Rs. 6,000- Rs. 8,000 makes Rs.60,000 – Rs.80,000 extra for creating customized real looking 3D virtual ten rooms.
CE: Who are your target audience? 
Rachana Bagde: As our first product is launched specifically for 5 star hotels. We are targeting first the hotel industry.
Over a last decade, not much new products and new technologies are tried by this sector. Technology is advancing but they have very less usage in this particular industry. With the increasing amazement of Virtual Reality day by day, it'll be beneficial for this sector to accept the changing interests of their customers and accordingly including Virtual Reality as their USP and giving their customers a great experience with the gesture technology.
With this we'll be also targeting the automotive sector, as already similar products are being used here, but we stand with our edgy product.
CE: What is revenue model for G For Gestures?
Rachana Bagde: We have a direct sales revenue model i.e providing the product end to end to the customer with one time pricing. Thus, we don't require to share the profit margins with the intermediaries or distributors. Therefore, the pricing remains same as discussed above.
CE: What are your goals over the next 6 months?
Rachana Bagde: We are focusing on automotive, entertainment and media sectors as of now. We are actively having meetings with our clients and we wish to come up with creative and awesome products where customers can feel the advancement of the Virtual Reality technology this world is moving towards. There are few more things we are working on as per product development is concerned and also having discussions with few collaborators reached out to us. I guess, more than this we can't disclose at this stage.
CE: What did you decide not to do in order to focus on your startup?

Rachana Bagde: Its important to understand what exactly you want, what things make you happy and what doesn't make you happy. All these while I completely avoided going to parties and wandering outside in the name of enjoyment because I knew I don't really get any thing from that short period pleasure. Other than that I missed my family during the vacation period when I used to be all alone in the hostel and everybody else spending their time with their families.
I strongly believe, you have to give away few things without any second thought in order to make few other important things happen. You can't have the pleasure of having both the things at the same time.
I made sure I did three days of work in one day, that made me extremely busy and more focused.
CE: If your company tanked tomorrow, would the experience have been worth it?
Rachana Bagde: Absolutely yes! No second thoughts on that. I don't like the feeling of regret and to avoid getting that feeling its better to take the decision after lot of thinking.
At this age when most of the students are busy with their girlfriends or boyfriends hanging out and spending romantic time together, here I am doing 2 – 3 meetings with some renowned and super experienced personas from the business world on daily basis. At every step, I learn something new, something new challenges me every day and that's excitement. I love it!
CE: Thank you for your time. Any message for your readers?
Rachana Bagde: Take risks, because this is the age where if you even fail you have all the time to get up and start something completely new. It takes lot of courage to take risk, but once you do that some divine power stands by you and tells you everything will be fine just keep going.
Note: Only logged-in members of CrazyEngineers can add replies.
Recent updates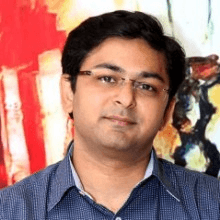 We understood the client's need of going mobile friendly and making solutions that will help save time and money. That is how our direction of being known as one of India's best enterprise mobility solution provider became an aim.

Abhijit Junagade

Winjit Technologies​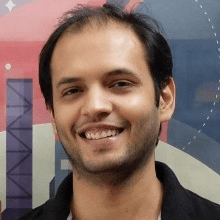 In 10 years, when I go to a hackathon and ask, "Who here has used Postman?" - I want every hand in the room to go up.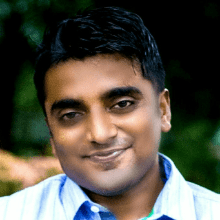 Competencies can be build and nurtured. But right ambition, right motivation and cultural fit is very imp. I will suggest all entrepreneurs in early years to codify it.

Abhishek Ballabh

ExtraaEdge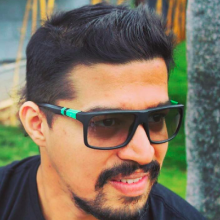 People management, analytical and not emotional driven business decisions is the key.

Abhishek Daga

Thrillophilia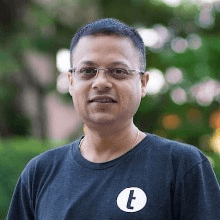 We believe great attitude and the "always be learning" mentality trumps all else and we tend to optimize our hiring for such folks.

Abinash Tripathy

Helpshift