"Favorite aspect of being an entrepreneur is being limitless" -Puneet Sharma, Co-founder, BugClipper
By - CrazyEngineers • 8 years ago • 36.3k views
BugClipper is a privately held Computer Software company founded by Puneet Sharma and Narendra Kumar in the year 2013. BugClipper specializes in Mobile Testing, Bug Tracking, iOS, Android and Web applications. They allow testers to report issues directly from the app by reporting a bug with a screenshot, thus making beta testing very simple.
Puneet Sharma completed engineering in Computer Science from Visvesvaraya Technological University in the year 2006. Post working as a Software Engineer with TCS for almost five years, Puneet co-founded his first entrepreneurial venture - BearShop. BugClipper is his second start-up.
In an exclusive interview with CrazyEngineers, we got Puneet to talk about his experiences at BugClipper, the importance of engineering for any entrepreneur, his failures and what has he learnt from them. Puneet also discusses the Indian education market where there is a tremendous scope for online learning. Read on!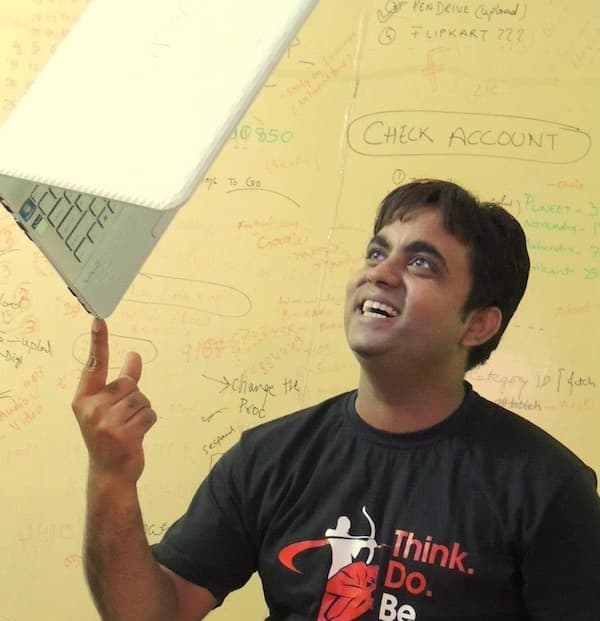 CE:  Hi Puneet. Could you tell our readers something about BugClipper that is still unknown? 
Puneet: Not many people know how BugClipper started. We were facing this problem of reporting bugs while working on BearShop. That was the time when we thought to solve our own pain point and started this as a weekend project and created two buttons for screen recording and screenshots. Our problem was solved.
We gave it to few other folks and everyone faced the same problem and they loved it. That was the time when we thought here is an opportunity, and called it BugClipper. What started as two buttons created on weekend, ended up in being a product and then a company.
CE: How has engineering helped you in becoming a successful entrepreneur?
Puneet: I am a computer science engineer. Engineering helped me get the basics right. And understanding technology is a huge advantage when you are a tech entrepreneur.
CE:  First BearShop and now BugClipper - how has your entrepreneurial journey been?
Puneet: Its been a wild ride of uncertainties with enormous learning involved. I met awesome people, made great friends and am blessed with a kickass team.
Entrepreneurial journey is tough and fellow entrepreneurs are a great support.
"Monday you are lowest low, wednesday you are highest HIGH." That's how this ride is - and right now we are on high on our adventure.
CE:  If you had the chance to start your career over again, what would you do differently? Why?
Puneet: That's a nice one. Well If I get to start my career again - I'd do it right after my college. I was in job for almost 5 years before starting up - that's a long time. The learnings here are different, I wouldn't let go on that by joining a job.
This time, I guess, I'll start up from my hostel room.
CE:  What have been some of your failures, and what have you learned from them?
Puneet: It has always been tough for me to say "NO". Sometimes its customers or team members or even investors.
I didn't say No to them and failed at deliveries, fund raising. Firing the first unfit employee took me so long, instead of doing that, I ended up training him for long - hoping he picks up the pace we expect. That was tough. I learned it hard way.
CE:  What is the best way to achieve long-term success? Is BugClipper profitable?
Puneet: We have just started the journey and its a long way to go. To achieve long-term success, I believe you need a great team who stays with you focused and determined. It takes time to reach there.
Still away from being called profitable, but yeah we are making money. ?
CE:  Where did BugClipper's funding come from and how did you go about getting it? How did you obtain investors for your venture?
Puneet: BugClipper is bootstrapped till now. But we found our angels and will be closing our angel round soon.
CE:  What is your favorite aspect of being an entrepreneur? 
Puneet: 
Being limitless.
CE:  How do you go about marketing your business? What has been your most successful form of marketing? 
Puneet: This is one area we've been bad at ? But, we are learning. Currently, we have partnered with accelerators like Techstars, Ensemble, Think Big, TieBootCamp and offer BugClipper to their portfolio companies. We are actively partnering with accelerators, incubators and co-working spaces globally. We reach out to our customers via beta platforms and crowd testing platforms. We are very active in developer forums and they are our target audience.
And yeah! we've got a keen eye in finding bugs, our favorite pass time is download apps and find issues. Daily we get bugs in 5-10 apps and we inform the developers about them.
CE: Thank you for the time you have spent with us. Any message for our readers?
Puneet: Life is short. Start up! 
Note: Only logged-in members of CrazyEngineers can add replies.
Recent updates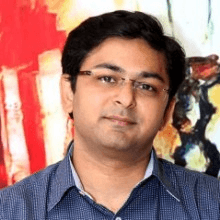 We understood the client's need of going mobile friendly and making solutions that will help save time and money. That is how our direction of being known as one of India's best enterprise mobility solution provider became an aim.

Abhijit Junagade

Winjit Technologies​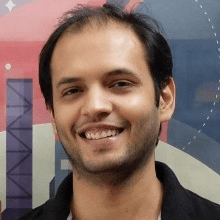 In 10 years, when I go to a hackathon and ask, "Who here has used Postman?" - I want every hand in the room to go up.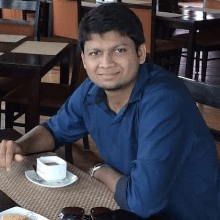 An entrepreneur's life is full of decision points. He shouldn't be afraid of taking wrong decisions.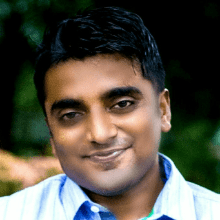 Competencies can be build and nurtured. But right ambition, right motivation and cultural fit is very imp. I will suggest all entrepreneurs in early years to codify it.

Abhishek Ballabh

ExtraaEdge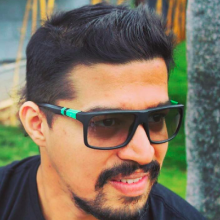 People management, analytical and not emotional driven business decisions is the key.

Abhishek Daga

Thrillophilia