IndiaBookStore Founder, IITan Priyanka Gupta Helps You Find The Right Book At Right Price
By - CrazyEngineers • 7 years ago • 18.6k views
Priyanka Gupta grew up in the city of Kanpur in the family with very limited exposure to the world of business. She got into IIT Kanpur to study Material Science and Metallurgy and later worked with several leading MNCs like Intel and VMware. As her destiny would have it, the entrepreneurial bug bit her and she took a break from her regular job to explore the world of startups. Ultimately, she founded her own venture - IndiaBookStore.
We got Priyanka to talk about her IIT days, how she eventually founded her own startup, the challenges of starting up and managing business. Priyanka answered all our questions candidly. Check it out -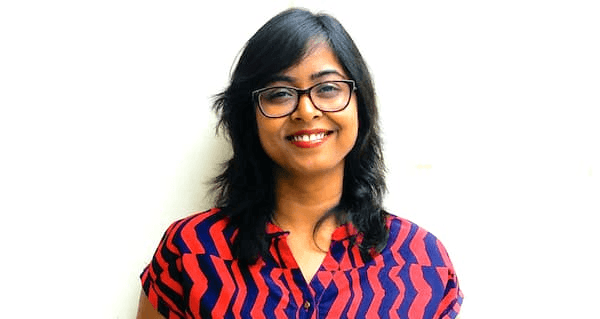 Priyanka Gupta - Co-Founder, IndiaBookStore
CE: How were your days at IIT? How would you describe your work experience prior to starting IndiaBookStore?
Priyanka Gupta: One word - Unforgettable. Those days were definitely the best days of my life. There was so much that I used to do there, learn there everyday. I have performed on stage, managed events, contested election. Its one life that we all live at hostel, and I cherish every moment of it. I have changed a lot and not a silent person anymore. ? Before IndiaBookStore, I have mostly worked in MNCs. I used to enjoy work, people and culture there but always missed ownership. I always had an itch in me to do something where I feel contributing to the core business and making something valuable.
CE:What is IndiaBookStore is all about? What key problem is it trying to solve?
Priyanka Gupta: IndiaBookStore is a book meta search engine and helps comparing book prices and availability of books across online stores in India. By providing all prices in one place, it definitely saves a lot of time. IBS has helped thousands of users save a lot of money by helping them choose the right store to go to.
CE: What were the biggest challenges you've had to face so far while running up IndiaBookStore?Tell us something about IndiaBookStore's successful promotional strategies.
Priyanka Gupta: We aim to make IndiaBookStore fastest and most accurate search engine. Inspite of having a complex backend technology, we constantly try to keep the performance intact. We largely depend on organic growth. We engage with our users through a lot of giveaways on Facebook and Twitter. We also share book related updates on these social platforms. Apart from that, we also send out a weekly newsletter to our subscribers which consists of our latest blog content and news from book world.
CE: What was the reason behind launching Vivilio separately? Why not just merge the features with existing IndiaBookStore site?
Priyanka Gupta: We launched Vivilio as a test product and are looking at building userbase. Once things stabilize, we might eventually merge the two sites.
CE: How is AustraliaBookStore faring? Any further country-wise expansion plans?
Priyanka Gupta: We had shut it down as it was getting difficult to manage too many websites. Vivilio was launched keeping global expansion in mind. We have plans to optimize the site for other countries once we achieve a significant number in India.
CE: Who do you see as your potential competitors in the market? What measures do you take to maintain an edge over them?
Priyanka Gupta: IndiaBookStore doesn't have a direct competitor. Though Vivilio is always compared with Goodreads, which is the biggest community of book readers. I always focus on keeping our user interface simple and clutter free. This helps us focusing on giving users best experience.
CE: What is the best feedback you've received for your work so far?
Priyanka Gupta: I value every feedback and respond to all the user emails. It's fantastic that all IndiaBookStore users send us feedback quite promptly. There have been times when the site went down without our notice, and we got to know through email from users. ?
CE: If you had a chance to change one thing in your entrepreneurial journey, what would it be and why?

Priyanka Gupta: I wish I started entrepreneurial journey even before. My journey is yet too short, and I am happy to make new mistakes everyday. ?
CE: Any message or word of advice to your readers?
Priyanka Gupta: I think a lot of us are still afraid of joining a startup as we try to avoid risk in our life. The truth is, there is risk in everything we do. So, its better to do what we really enjoy and leave it to destiny.
Note: Only logged-in members of CrazyEngineers can add replies.
Recent updates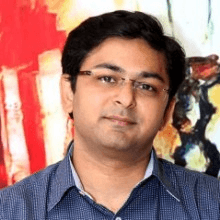 We understood the client's need of going mobile friendly and making solutions that will help save time and money. That is how our direction of being known as one of India's best enterprise mobility solution provider became an aim.

Abhijit Junagade

Winjit Technologies​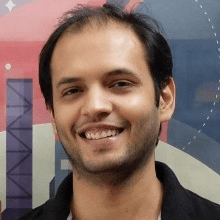 In 10 years, when I go to a hackathon and ask, "Who here has used Postman?" - I want every hand in the room to go up.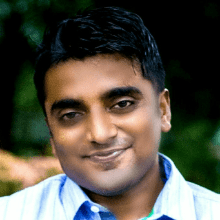 Competencies can be build and nurtured. But right ambition, right motivation and cultural fit is very imp. I will suggest all entrepreneurs in early years to codify it.

Abhishek Ballabh

ExtraaEdge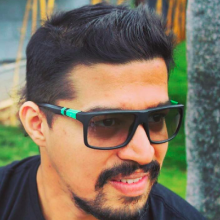 People management, analytical and not emotional driven business decisions is the key.

Abhishek Daga

Thrillophilia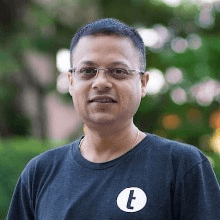 We believe great attitude and the "always be learning" mentality trumps all else and we tend to optimize our hiring for such folks.

Abinash Tripathy

Helpshift