"Money will automatically follow if the product or service is of genuine use to people." - Anupam Khurana, Founder,
By - CrazyEngineers • 9 years ago • 28.7k views
Price-Hunt was founded by Anupam Khurana, who is a 1995 batch Delhi University pass out with a B.E. degree in Mechanical Engineering, with the motto of "helping the user decide" so that he or she does not end up regretting the decision to buy anything at a higher price. 
Price-hunt's USP is that unlike other price comparison sites, it provides real time price search across various online stores from India and gives immediate information from all stores for a realistic price comparison. The site uses all open source technology to keep development costs under control and offer the user an ad-free experience.
In an exclusive interview with CrazyEngineers.com, Anupam talks about Price-Hunt, the source of inspiration behind his company, his childhood dreams, his "success mantra", the marketing strategies, the importance of social media and a lot more. Read on!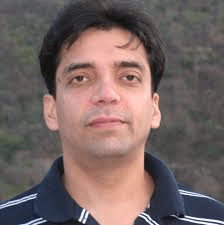 CE: Could you please tell our readers more about Price-Hunt?
Anupam: Price-hunt is a price comparison and product discovery site with a vision to simplify and enhance online shopping. The site mainly aims at enabling consumers to compare prices at their convenient time and without moving around in shops. Quick comparison, accurate data and detailed features and specifications of all products makes the site a must-go for online shoppers.
CE: What did you dream of becoming through your growing up years?
Anupam:
I have always been inspired by Albert Einstein for his sheer dedication towards his work and his ability to think different.
CE:  How did you come up with your startup idea? What was your source of inspiration?
Anupam: Online shopping is gaining momentum and has bright future prospects with an increasing number of people opting to do shopping from the convenience of their home or office.
Once keen to shop online, the traditional way is to browse each of the various online stores and order the product from the stores offering the best price (ofcourse with a name and reputation for being good). This takes a lot of time defeating the purpose of time saving in online shopping and one still might miss a store offering a better price.
Thus we came up with an idea of providing one click search for all stores so that the
shopper finds the best price/deal immediately comparing offerings from the different stores for the product searched. This led us to the idea to develop price-hunt.
CE:  How does Price-Hunt function? What is the intended business model?
Anupam: The website fetches results from various online shopping portals and extends best deal to the customer , thus saving lot of time and effort. The automatic search by price-hunt is real time and gives immediate information from all stores for a realistic price comparison. The revenue model is primarily affiliate commission through the customers we send to the appropriate store. Advertising as a revenue source is not our preference. It helps people easily find 'what to buy' and 'where to buy from' and helps them make better and wiser purchases.
CE: Do you believe there is some sort of pattern or formula to becoming a successful entrepreneur? What is your success mantra?
Anupam: The basic philosopy I work towards is that one should provide something useful as a product of the business activity.
Money will automatically follow if the product or service is of genuine use to people. Also, honesty and truth are the basic traits to be incorporated in a business. I always believe in the "Never give-up attitude" mantra.
It has been always said that most failures failed as they gave up just before they were about to succeed. So, when the times are difficult, always believe you are just near success.
CE: Why is social media a must for any startup? What kind of marketing strategies do you follow at Price-Hunt?
Anupam: For our particular nature of business, a whitehat SEO is one of the best ways to secure new clients/visitors. Social media is another route and it spreads the word very fast.
CE: What method do you follow to attract shoppers at Price-Hunt? How have customer reviews and social sharing helped in your business's growth?
Anupam: We plan to go through the generic search engine optimisation route to get visitors to our site. Once the visitor lands on the site, rest will be upto user experience to retain and encourage repeated use of our site. The funding for the time being is self funds, but a venture capital route might be looked at when we go in for expansion.
CE: What is the culture and work environment at Price-Hunt like?
Anupam: Price-Hunt uses various algorithms and faster query processing that brings quick search results to customers. The site also offers easy navigation, which enables customers to surf through the most popular brands, the most popular products and the best sellers on one screen. The site uses all open source technology to keep development costs under control and offer the user an advertisement free experience.
CE: How do you track the success of Price-Hunt? Who according to you are your biggest competitors?
Anupam: Price-hunt.com has an average visitor count of about one lakh visitors in a month and we are building up on that. We have just started and will go a long way.
CE: What do you regret most so far in your journey at Price-Hunt?
Anupam: Indian online retailing is just begining to grow. Since our business model is focussed on the online retail segment, the major challenge is that this sector is still disorganised. None of the major online stores have product feeds to help sites like us. There is no standardisation like produce codes followed in Europe and USA. Moreover, some of the online retailers also present a hostile attitude towards price comparison sites (though our isnt exactly a price comparison site, but the layouts etc are very similar and we compete with such sites for our audience). Hence, we have developed special inhouse software to align products from different sources. Also, since we want minimum human interference in the day to day operations of the site apart from blog contributions and updates, we have made customised multithreaded software for getting realtime data very fast.
CE: Any message for our readers?
Anupam: We work in a very globally competitive environment and providing the best product/services is the only way to be successful. Whatever you do, give you best. 
Note: Only logged-in members of CrazyEngineers can add replies.
Recent updates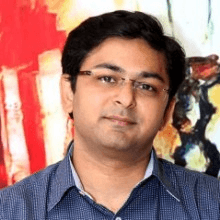 We understood the client's need of going mobile friendly and making solutions that will help save time and money. That is how our direction of being known as one of India's best enterprise mobility solution provider became an aim.

Abhijit Junagade

Winjit Technologies​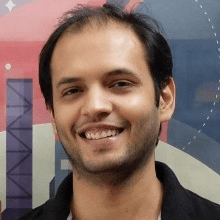 In 10 years, when I go to a hackathon and ask, "Who here has used Postman?" - I want every hand in the room to go up.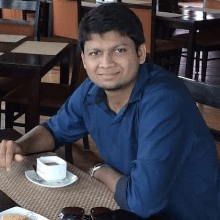 An entrepreneur's life is full of decision points. He shouldn't be afraid of taking wrong decisions.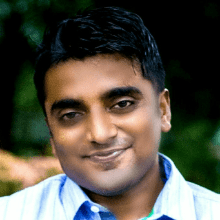 Competencies can be build and nurtured. But right ambition, right motivation and cultural fit is very imp. I will suggest all entrepreneurs in early years to codify it.

Abhishek Ballabh

ExtraaEdge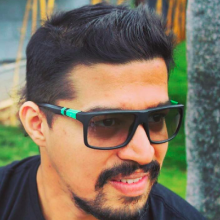 People management, analytical and not emotional driven business decisions is the key.

Abhishek Daga

Thrillophilia