SonChiraiya Co-Founder Preety Singh on her journey from IT industry to building an ethnic wear brand
By - CrazyEngineers • 5 years ago • 42.5k views
Hailing from Muzaffarnagar, a city in Western Uttar Pradesh, where a girl's education has been a big social taboo, Preety Singh was lucky that she belonged to a 'Jat' family that thought otherwise. Her grandfather was not only a firm believer of education being key to success for an individual but also lead his life to set an example for the entire community, which in a way inculcated the seed of entrepreneurship in Preety.

After getting her engineering degree from Uttar Pradesh Technical University, Preety started working at Samsung Electronics. She got promoted to the role of Senior Software Engineer and ended up working at Samsung for close to 4 years. Later she worked for about 10 months at ValueLabs, Hyderabad. In 2017, Preety set up SonChiraiya - a congregation of choicest ethnic clothing and accessories for the women of today.

In this exclusive interview with CrazyEngineers, we got Preety to talk about her entrepreneurial journey so far. Read on!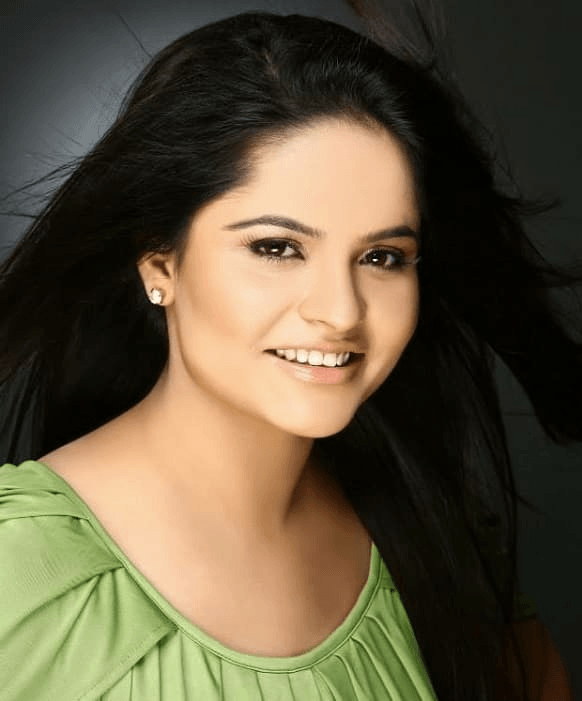 Preety Singh, Co-Founder, SonChiraiya
CE: Share some experience working with Samsung and ValueLab as Software Engineer?
Preety Singh: In South Korea, there is an idiom 'Pali Pali' that means a sense of urgency, it was one of the core value of Samsung that enables it to sustain and excel in the fast-changing technology industry. During my stint with Samsung, other than business as usual – coding, quality assurance, product certification, etc I learned that planning, goal-setting and staying updated with latest trends are the keys to success. These things are so important in business to achieve a certain revenue/target. You are doing a lot of work, but it starts to seem pointless without proper planning. Also, the corporate culture always kept me on toes, in terms of learning and growing.
CE: Why did you choose to startup in the fashion service domain?
Preety Singh: It was just my interest in fashion, travel and indigenous Indian art forms that have landed me here. I was pained at seeing how and at what pace we are letting our indigenous clothing die. I feel ethnic Indian wear celebrates the beauty of women like no other dressing. I did not even know of many art forms on that we are working today when SonChiraiya was conceptualized. One thing led to the other and it's been a fascinating journey so far.
CE: How did you gather the initial resources required to get the business up and running?
Preety Singh: It had been a lot of hard work for us. Leaving our established professional lives and working on a completely new thing. But the purpose is what keeps us ticking and kicking. Initial capital was our savings accumulated during our salaried career.
We have predominately rural suppliers. We identify the art form/weaving pattern to work on & identify the artists/weavers in the region (with the help of local friends).
Travelling to such remote places and learning the intricacies of various arts and designs was difficult. But when you love what you are doing it all becomes amusing.
CE: What makes SonChiraiya unique?
Preety Singh: SonChiraiya is not just another platform for buying exclusive indigenous attires or exquisite art form. But it is an attempt to build an ecosystem to nurture and sustain the art forms that are now dying because of lesser buyers and cheaper alternatives available in the market. Our work on such art forms, revive them to make them fashionable, and quality of craftsmanship is our uniqueness.
Currently, we are leveraging exhibitions, multi-brand stores, and social media for running our operations.
CE: Who is the other backbone of the SonChiraiya? Tell us more about other Co-founder -Komal.
Preety Singh: Komal is a dentist by education and a social worker by profession. Having spent her formative years in the royalty of colorful Marwar, she has that knack of balancing the elegance with the zing. She describes herself as a 'perfectionist of sorts' and that's what is seen in every piece of SōnChiraiya the elegance and the zing did to perfection.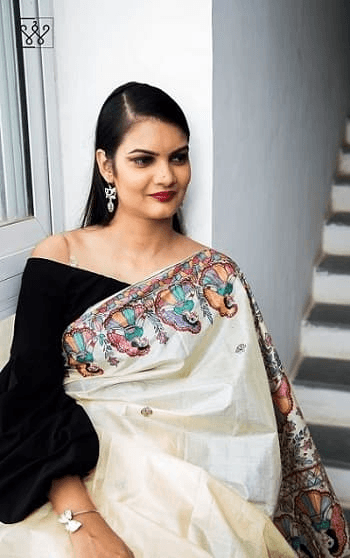 Komal, Co-Founder, Son-Chiraiya
CE: How big is your client network? How is the response to SonChiraiya?
Preety Singh: Our client network is growing day by day, we have exhibited our products at various cities Mumbai, Pune, Hyderabad, Bengaluru, Chennai, Lucknow and much more are in pipeline. We are also supplying to expand to multi-designer / brand stores across the country. SonChiraiya is now planning to expand the wings at a global level as well.
The response till now is massive; people are loving the rare and exquisite craftsmanship SonChiraiya is bringing to their lives.
CE: How SonChiraiya is different from its other competitors? What measures do you take to set yourself apart?
Preety Singh: Every piece in the collection is designed in association with masters of the art and developed by the best craftsmen from various Indian states. Our sales team has knowledge of fabrics, category awareness, & education about weaving patterns.
Most of the people are completely unaware of what fabric they are buying & have misgivings about that. But at SonChiraiya we ensure that we are giving proper information to buyers & educating them about different art forms, weaving patterns, and the cultural history associated.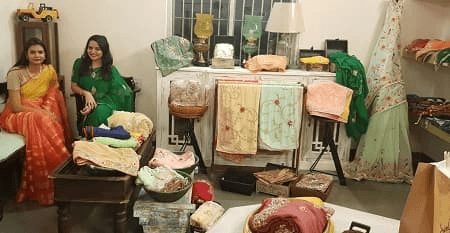 CE: What is your take on changing trends in Indian Fashion Industry?
Preety Singh: We focus our research on 3Cs – Customer, Craftsman, and Creativity. We talk a lot to our customers, take continuous feedback from them, visit a lot of shows and read a lot of contemporary designs to understand what our Customers want.
Secondly, we travel a lot to look out for art forms and craftsmen across the country. And lastly, we extensively work on our designs; we provide designs and ideas to our associate craftsmen so they can make products that will be loved by our customers and in line with latest fashion trends.
CE: Where does SonChiraiya operate from? Tell us about workspace and work culture.
Preety Singh: We operate from home as of now, as the majority of our time is spent on traveling and exploring. We are in an industry that existed over centuries, so for us our culture our propellant. Stretching the envelope is ingrained in our working ethos.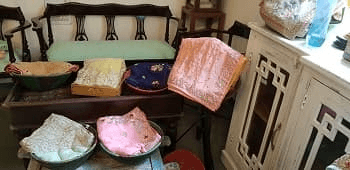 CE: How big is your team at the moment? How do you go about hiring employees at SonChiraiya? 
Preety Singh: Right now we are a team of five people. While hiring our propensity is always to attract those who are fervent towards Indian art and fashion. As we believe, it comes natural to those who have the passion for what they believe in irrespective of what profession they belong.
CE: How do you plan to scale up from here? What are the expansion plans for next 2-3 years?
Preety Singh:
We are strong propagator of traditional retail as of online stores. And feel that both serve a different purpose and that's the way to go in future.
Brick and mortar stores provide the experience of shopping, which we swear by but has a problem of a wider reach.
On the other hand, e-store takes the product to every nook but buying a sari without touching, feeling and maybe draping it. So that's a delicate balance that we are trying to master now.
CE: How do you keep yourself motivated when things don't go as planned while running a startup?
Preety Singh:
When you are clear about your goals, & you know precisely what steps you need to get there, motivation won't be a problem. Keep your circle positive.
It is important to surround yourself with people who are secure enough to be supportive whether you are shinning or struggling.
CE: What are your views on the thought, that as compared to male counterparts, it's harder and more struggling for females to make a mark professionally?
Preety Singh: It is never a piece of cake. Women are expected to do it all regardless of whether they are working or not. I believe in the words of Erica Nicole "The glass ceiling that once limited a women career path has proved a new road towards business ownership where women can utilize their sharp business acumen while building strong family ties. "
Hopefully, these gender disparities will fade away over the time & we the women will get the equality & fairness we deserve in the business world.
CE: Any message for young engineers or aspiring entrepreneurs?
Preety Singh: There is no better time to start. Take control of your mindset & leave your excuses at the door. Entrepreneurship is all about self-discipline. If you have life turning idea up your sleeve, there is nothing that can stop you. Remember - "Risking is better than Regretting".

Note: Only logged-in members of CrazyEngineers can add replies.
Recent updates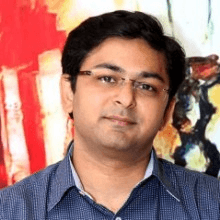 We understood the client's need of going mobile friendly and making solutions that will help save time and money. That is how our direction of being known as one of India's best enterprise mobility solution provider became an aim.

Abhijit Junagade

Winjit Technologies​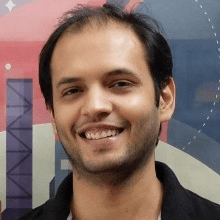 In 10 years, when I go to a hackathon and ask, "Who here has used Postman?" - I want every hand in the room to go up.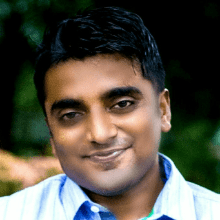 Competencies can be build and nurtured. But right ambition, right motivation and cultural fit is very imp. I will suggest all entrepreneurs in early years to codify it.

Abhishek Ballabh

ExtraaEdge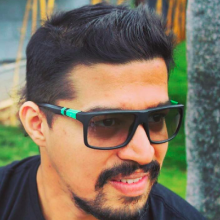 People management, analytical and not emotional driven business decisions is the key.

Abhishek Daga

Thrillophilia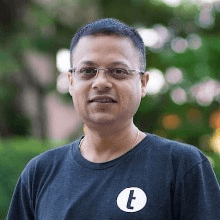 We believe great attitude and the "always be learning" mentality trumps all else and we tend to optimize our hiring for such folks.

Abinash Tripathy

Helpshift