"Persevere, there would be many lows in life where you feel like that's the end." - Prashant Singh, BuyHatke
By - CrazyEngineers • 8 years ago • 33.8k views
BuyHatke.com, believed to be amongst the top 700 websites in the country, is a price comparison portal for online shopping. Founded by Gaurav Dahake, Prashant Singh, Srikanth Sethumadhavan and Rohit Shah when they were students at the Indian Institute of Technology - Kharagpur, the beta version of BuyHatke.com was launched in July 2012.
Prashant Singh is the Chief Technology Officer at BuyHatke. Prashant believes he always had a knack to know how things worked, and this helped him to uncover a lot of practicalities. Prashant single handedly managed the technology part of Kshitij – Asia's largest techno management fest held at IIT - Kharagpur.
In an exclusive interview with CrazyEngineers.com, we got Prashant to talk about his experiences at BuyHatke, the team at BuyHatke, how the team prepared for Seedstarts 2014, the importance of recognition for any startup, future expansion plans and a lot more. Prashant also has a piece of advice for people thinking about starting a business in the e-commerce domain. Read on!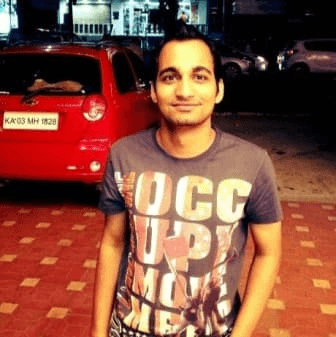 Prashant Singh

CE:  Hi Prashant. Could you please tell our readers more about BuyHatke?

Prashant: Buyhatke started with a mission of delivering the Ultimate shopping experience to the consumers. We have always worked on innovations to help consumers in their shopping process, by saving them money, helping them no the best time to buy, apply discount coupons and numerous different innovations.
CE:  Could you please tell us more about your team at BuyHatke? What is the working culture at BuyHatke like?

Prashant: Each and every team member at Buyhatke is expected to be Hatke. The team member is expected to not follow on the usual course and think hatkeand reminisce everyday that what did he/ she today to make the shopping experience of users beautiful.
CE:  BuyHatke was the Runner Up at Seedstarts 2014. How did you prepare for Seedstars?

Prashant: Did not prepare much. The product and the traction spoke for itself ?

CE:  According to Alexa Internet, BuyHatke is among the top 700 websites in India. How does such a recognition help any startup?

Prashant: It gives a great feeling. But the aim is to be much bigger. We want to become the de facto shopping research portal.

CE: What advice would you give to someone thinking about starting a business in your domain?

Prashant: The business advice typically remains same across domains. Its start from a small idea, think big, move fast and innovate.

6. Where do you see yourself and BuyHatke two years from now? What are your expansion plans?

Prashant: We can not talk much about that right now. But you would see Buyhatke to be a significant player in this industry in the coming years.
(Editor's Note: Used by hundreds of thousands of people across the country, The BuyHatke browser extension recently received insane response during & after the Flipkart's Big Billion day event.)
CE:  What is single biggest reason that makes you rise from bed in the morning and go to work?

Prashant: The smiles that you get to the faces of thousands of people everyday drives you.
Dreams are not something what you see in sleep but those that don't let you sleep. The dream is to be the reason for happiness for savings for a billion dollars.
Right now we have done over 40 crore + in savings for users and have 100K + active users. 750+ reviews for the amazing addon with an average rating 4.5. The browser addon is a global first in terms of the features it offers. The addon can be found here. 
And they also recently launched amazing price comparison mobile apps for Android, iOS and windows. 
CE:  Where are you currently focusing your spending?

Prashant: Team and building new products ?
CE : Thank you for your time. Any message for your readers?

Prashant:
Persevere, there would be many lows in life where you feel like that's the end. But my dear friend if you wait long enough and keep plodding there would be a bright light at the end of the tunnel.
Note: Only logged-in members of CrazyEngineers can add replies.
Recent updates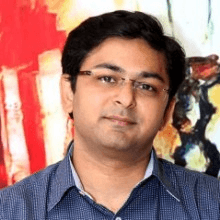 We understood the client's need of going mobile friendly and making solutions that will help save time and money. That is how our direction of being known as one of India's best enterprise mobility solution provider became an aim.

Abhijit Junagade

Winjit Technologies​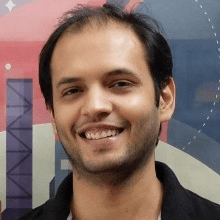 In 10 years, when I go to a hackathon and ask, "Who here has used Postman?" - I want every hand in the room to go up.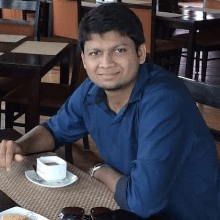 An entrepreneur's life is full of decision points. He shouldn't be afraid of taking wrong decisions.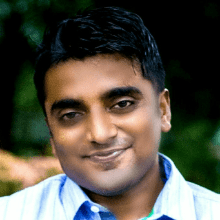 Competencies can be build and nurtured. But right ambition, right motivation and cultural fit is very imp. I will suggest all entrepreneurs in early years to codify it.

Abhishek Ballabh

ExtraaEdge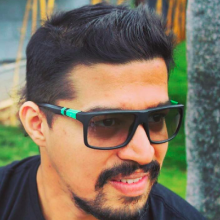 People management, analytical and not emotional driven business decisions is the key.

Abhishek Daga

Thrillophilia