"Be innovative and invest in your ideas, be it small or big"- Pranjal Jain, Co-founder,Ideata Analytics
By - CrazyEngineers • 8 years ago • 23.7k views
Ideata Analytics is a computer software company founded by Pranjal Jain in the year 2013. A big data intelligence platform, Ideata Analytics provides an end-to-end, highly intuitive analytical application which business users can use without the need of getting any help from IT.
Pranjal Jain completed Computer Science engineering in 2004 from Devi Ahailya Vishwa Vidhyalaya, RGPV university. Pranjal then worked as a Senior Software Engineer with HSBC GTL and then with JP Morgan prior to starting-up with Ideata Analytics.
In an exclusive interview with CrazyEngineers.com, we got Pranjal to talk about his experiences at Ideata Analytics, his educational background, the team at Ideata Analytics and how he got in touch with them, their work culture and a lot more. Pranjal also discusses about the kind of education that is required for someone who is interested in Analytics and his greatest achievement. Read on!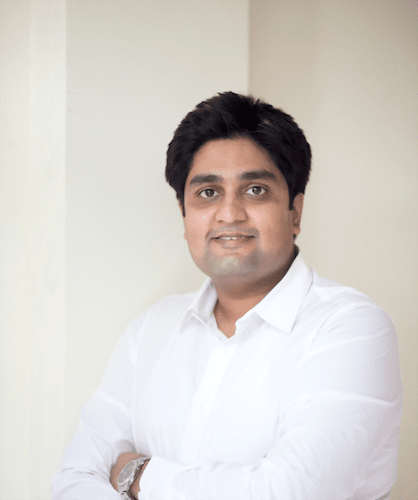 Pranjal Jain 
CE:  Hi Pranjal. Could you tell our readers something about Ideata Analytics that people are unaware of?
Pranjal: Ideata Analytics is an integrated data intelligence platform which makes it easy to connect, combine and analyse data from private data sources (big data and traditional databases) , web & premium data sources to derive actionable insights. It is designed for business users, which helps them perform analysis without any help from IT.
There are a couple of things that we have done at Ideata Analytics which improves our productivity and helps us better serve our customers. We have built a fully automated infrastructure and test frameworks using which we can go from zero to production on any platform (on-premise or cloud) by a click of button. This ensures that every line of code we write is tested before it reaches our customer and without any delay.
Being an analytics provider, we have a strong internal focus on analysing every piece of information we get. This helps us in improvising our overall sales & marketing and support processes. This also helps us understand the analytics challenges which our customers are facing and improve that in our product.
CE:  Could you tell us a bit more about your educational background?
Pranjal: I completed my Computer science engineering in 2004 from RGPV university. After completing my engineering, I worked with HSBC and JP Morgan banks for about 10 years working in various roles, from BA, Architect to Innovation lead. During my tenure with JP Morgan we faced a lot of challenges in terms of moving data from traditional datasources to big data or vice-a-versa. With every new datasource that we were adding, things got more complicated. This is where we got the idea to develop something which can address this very same issue.
CE:  How did you meet your team Ideata Analytics? What is the work culture like?
Pranjal: Sonam (my co-founder) and I got married in 2009 and coincidently both were working in the big data space and struggling with similar issues. Sonam was working with leading telecom operators like AT&T, Verizon and Aeris to solve Location Based analytics challenges. She leads the business development at Ideata Analytics.
We have a small team of 5, which helps us being highly focused and collaborative. We encourage everyone to own and defend what they build.
CE:  What kind of education and/or training would you recommend to someone interested in analytics?
Pranjal: Analytics and data scientist are the hottest jobs currently. There are a lot of trainings available on MOOC sites like Coursera and Udacity which are a good starting point for building these profiles. You can start participating in competitions like Kaggle which will give you hands-on on real world problems and you can also make some money!
CE:  What do you see as your greatest achievement?
Pranjal: I am the most proud of the team that we have built at Ideata without which we would have not got any success with the product. So I think getting the best team on-boarded is our greatest achievement.
CE: What do you think is the perfect age to be, and why?
Pranjal: I believe that a person in his/her 20s is in the perfect stage as they have minimum liability and all the requires exposure to try, fail and iterate.
CE: Who do you most admire throughout all history?
Pranjal: Like most of the entrepreneurs, I admire Steve jobs who had a fantastic mix of business and customer focus. He had the ability to understand what users want before even they knowing it!
CE: What haven't I asked you that I should have?
Pranjal: 
One question I get asked the most is what is the age to go for a startup and I feel that the best age is now. If you are waiting for the best 'Google' like idea, you will be too late.
CE: Thank you for the time you have spent with us. Any message for our readers?
Pranjal: 
Be innovative and invest in your ideas, be it small or big. And, join us ?
Note: Only logged-in members of CrazyEngineers can add replies.
Recent updates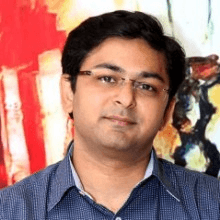 We understood the client's need of going mobile friendly and making solutions that will help save time and money. That is how our direction of being known as one of India's best enterprise mobility solution provider became an aim.

Abhijit Junagade

Winjit Technologies​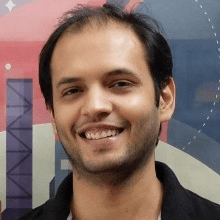 In 10 years, when I go to a hackathon and ask, "Who here has used Postman?" - I want every hand in the room to go up.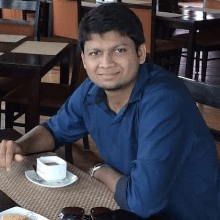 An entrepreneur's life is full of decision points. He shouldn't be afraid of taking wrong decisions.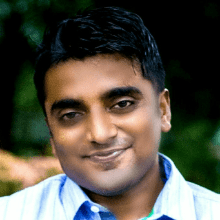 Competencies can be build and nurtured. But right ambition, right motivation and cultural fit is very imp. I will suggest all entrepreneurs in early years to codify it.

Abhishek Ballabh

ExtraaEdge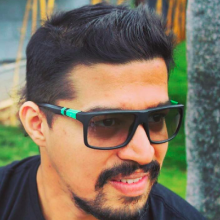 People management, analytical and not emotional driven business decisions is the key.

Abhishek Daga

Thrillophilia