YourOwnRoom Founder Prabhat Kumar Tiwary On Creating A Win-Win For Homeowners And Tenants Alike
By - CrazyEngineers • 6 years ago • 30.8k views
With his father working in the Vizag steel plant, Prabhat Kumar Tiwary's childhood and his formative years were spent in Vizag. After completing his Engineering from BIT Mesra in 1995. Prabhat started working as a Programmer with Ashok Leyland and through years worked with several big companies like Wipro, ARI Network Services and Ness Technologies.
Post his Sloan Master's from Stanford Business School in 2009, Prabhat joined Hewlett Packard and ran their offshore Business Strategy for the Application Services Group and was based in Plano Texas. He then worked with various firms and most recently with Xchanging as Senior Vice President. During this time he gained rich experience across managing P&L, srategy, setting up new business, developing large scale products & platforms and building high performance teams. This gave Prabhat the confidence to start his own company in 2016. It's called 'YourOwnROOM' - a startup that wants to revolutionize management of single room rentals across the country and aims to be the most trusted brand in this space.
In this exclusive interview with CrazyEngineers, we got Prabhat to talk about his success mantra, their company's revenue model, competition, expansion plans and a lot more! Read on!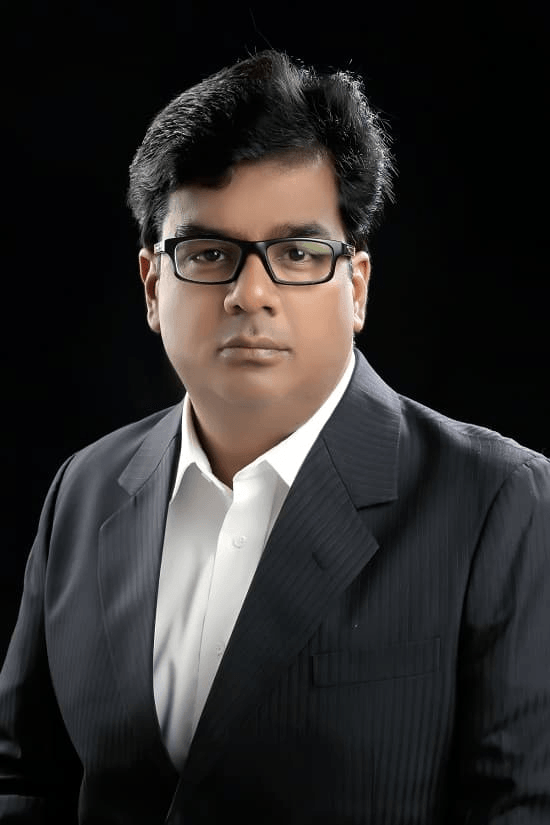 Prabhat Kumar Tiwary, CEO & Founder - YourOwnRoom
CE: Working with giants like HP, Zensar, Mphasis and despite having 20 years of IT experience, why did you choose to leave and start on your own?
Prabhat Kumar Tiwary: The concept of entrepreneurship was always appealing to me and I had always wanted to do something on my own.The year I spent in Stanford was a time of introspection and reflection to decide my future course of action. Successful companies, I realised, have two common traits:
First, they have a very strong sense of purpose and are solving an apparent real world problem
Second, they heavily leverage new age digital technologies like Mobile, Social, Analytics and Cloud.
Post Stanford I worked for a few years with a focus to enrich my operating experience across managing P&L, Strategy, setting up new Business, developing large Scale Products & Platforms and Building high performance teams. This gave me the confidence to start YourOwnROOM.
CE: Why rental domain? What was the motivation? How did the idea for YourOwnRoom came up?
Prabhat Kumar Tiwary: During my stint in the corporate world, the horror stories of accommodation hunting I heard from friends and young single colleagues, set me thinking.
It seemed to me that one of the most obvious problems in urban India is the accommodation spectrum offered to singles. They are one of the most underserved segment. With property prices skyrocketing the issue gets further compounded.
This sorry situation of urban singles coupled with the fact that hundreds of attractive apartments remained locked up in cities further strengthened my resolve to do something about it and thus was born the seed of the idea for YourOwnROOM a start-up in the online managed rental space in urban India that strives to create a win-win situation for homeowners and tenants alike.
CE: How does 'YourOwnRoom' system works for tenants and owners?
Prabhat Kumar Tiwary:

TENANTS:
YourOwnROOM offers tenants attractive furnished living spaces in convenient locations reducing their commute time to less than 30 mins. They save on brokerage and enjoy flexible terms of only 3 months deposit and 4 months commitment. With access to our portal and app, they can manage their rental payments and raise service requests in a hassle-free manner.
HOMEOWNERS:
When homeowners sign up with YourOwnROOM, they are assured premium and uninterrupted rentals for the entire period of the agreement. They save on brokerage and tenants are procured, verified and managed for them by YourOwnROOM.
CE: What is the revenue model for 'YourOwnRoom'?
Prabhat Kumar Tiwary: We operate in two business models:
In the Lease2Manage model, we lease the property from the owner, furnish and list the property on our portal and help acquire tenants.
Owner is paid deposit upfront by us and starts earning rent from day one.
We manage the tenant as regards the rental payments and handling maintenance issues
• Profit = Rent – (Lease Cost + OPEX)
In the other List2Manage model, we list property on portal after the owner furnishes property as per specifications and help acquire tenants.
Lease is signed between owner and tenant and so owner gets deposit and rent once tenant comes on board.
We manage the tenant as regards the rental payments and handling maintenance issues
• Profit = 12% of Rent
CE: How big is your team at present? Where do you guys operate from?
Prabhat Kumar Tiwary: We are a team of 12 at present and operate out of Bangalore and Pune.It is a dynamic team of young as well as experienced minds handling the various functions of sales, marketing, operations, technology etc.
We have hired a few young MCA and MBA graduates from BIT Mesra and are happy with the creativity and dynamism they bring to the workplace.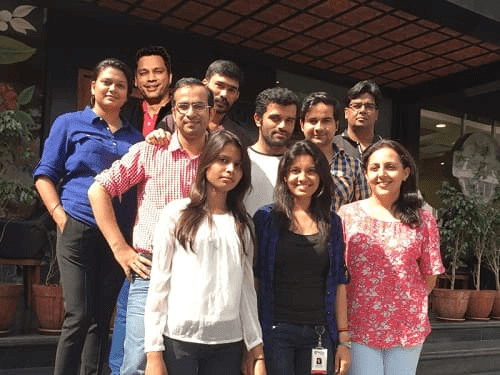 YourOwnRoom Team
CE: Apart from Pune, Bengaluru and Noida, does 'YourOwnRoom' provides services to other cities? If not, any future plans for extension?
Prabhat Kumar Tiwary: At present, we have a presence in these cities only but we are in the process of expanding and hope to establish a presence in cities like NCR, Mumbai, Chennai and Hyderabad in the near future.
CE: Would you like to tell about any successful deal that had happened through YourOwnRoom.
Prabhat Kumar Tiwary: We have been pleasantly surprised with the traction the business has received from builders and investors. There are a few large deals in the pipeline, the modalities of which are being worked out.
CE: Whom do you consider your biggest competitor in this domain? What extra efforts do you put to maintain edge over them?
Prabhat Kumar Tiwary: We consider Nestaway to be our biggest competitor. Other smaller players like Square plums, Homigo Zenify etc. are also our competitors.
Unlike other players, we are very particular about the quality of our inventory of living spaces in terms of the location and amenities offered.
The superior lifestyle it affords our tenants and the comprehensive end to end management we offer to both homeowners and tenants are our differentiators.
Besides, the flexibility of our lease terms and low deposit we ask remains unmatched.
A robust, scalable, technology platform that has automated a lot of the sales and operation processes and a dedicated driven team delivering consistent service will set us apart in the long run.
CE: What according to you is your 'Success Mantra'? How would you define entrepreneurship?
Prabhat Kumar Tiwary: 
Identify a real world pain point/need
Build a commercially viable solution
Put together a driven and talented team
Exploit new age technology and automation to drive efficiency
In my opinion, entrepreneurship is nothing but the drive to identify an inherent need and go about meeting it in a commercially viable manner.
CE: Any message for readers?
Prabhat Kumar Tiwary: Entrepreneurship is not everyone's cup of tea and is not as glamorous as it seems. For every success story that you see, there are several failures. So, if you choose this mode of working, then you must prepare thoroughly and be clear about the product/service you are creating or offering. Take care not to offer a "me too" product.
Note: Only logged-in members of CrazyEngineers can add replies.
Recent updates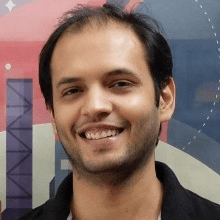 In 10 years, when I go to a hackathon and ask, "Who here has used Postman?" - I want every hand in the room to go up.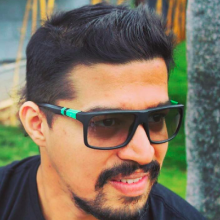 People management, analytical and not emotional driven business decisions is the key.

Abhishek Daga

Thrillophilia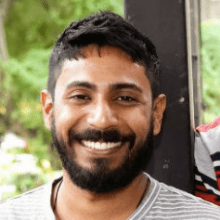 The best way to achieve long-term success is to stay anxious, be super involved in everything that the team does in the nascent stages and keep your eyes on the trophy, even on weekends.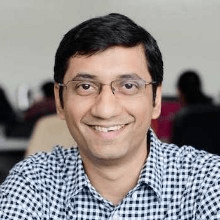 I am happy that we were able to create an online tool that helps people customise their furniture on a real-time basis.

Ajit Shegaonkar

Stitchwood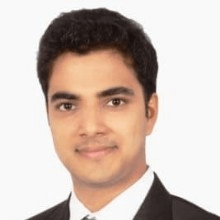 "What makes us unique is the approach and the value we bring on the table - we believe that the people who built the product, are best suited to fix it also."