" Do. Or do not. There is no try." - Piyush Bothra, Co-Founder - RailTiffin
By - CrazyEngineers • 8 years ago • 22.2k views
RailTiffin is a food & beverage company founded in the year 2014 by Piyush Bothra and Harshit Jain. RailTiffin is a small attempt towards making the quintessential train journeys in India a little more enjoyable and relaxing. Their mission is to provide fresh, tasty and healthy train food to every passenger at the comfort of their seats. They partner with restaurants near railway stations in more than 120 towns and cities — as geographically diverse as Bokaro, Bangalore, Agra, Hyderabad, Valsad — and deliver food to passengers travelling on 1500-plus trains.
Piyush Bothra completed engineering in Information Technology in the year 2002 from Sardar Vallabhbhai Patel Institute of Technology. Post completing MBA from Indian Institute of Management Lucknow, Piyush worked as a Management Trainee with ICICI Bank for almost one year. He then worked with IIFL Capital, Cox & Kings and Holidaybreak prior to starting up with RailTiffin.
In an exclusive interview with CrazyEngineers.com, we got Piyush to talk about his experiences at RailTiffin, his childhood dreams, his co-founder Harshit Jain and the team at RailTiffin, entrepreneurship in the Food & Beverages domain, lessons he has learnt in his entrepreneurial journey and a lot more. Read on!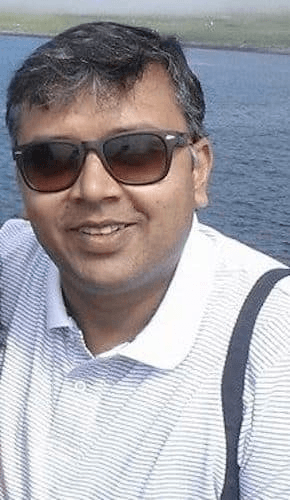 Piyush Bothra
CE:  Hello Piyush. Could you tell our readers about RailTiffin?
Piyush: Railtiffin.com is a start-up that guarantees delivery of your favourite food right at your seat en-route your journey. You can book your meals online using our website (www.railtiffin.com) or call us on our call centre number (086-5588-5588). RailTiffin is a small attempt towards making the quintessential train journeys in India a little more enjoyable and relaxing. Our mission is to provide fresh, tasty and healthy train food to every passenger at the comfort of their seats. If the very thought of meals served on the train makes you shudder, RailTiffin.com is a tempting alternative for the next time you travel.
CE:  What did you want to be when you grew up?
Piyush: However cliché it may seem, but as a kid I was always fascinated with machines and numbers. I would always rip open my toys and try to find out the mechanism and try fit them back. So probably observing and understanding the mechanism that made something tick excited me the most. As I grew up, I knew I wanted to be an engineer and got inclined towards computers.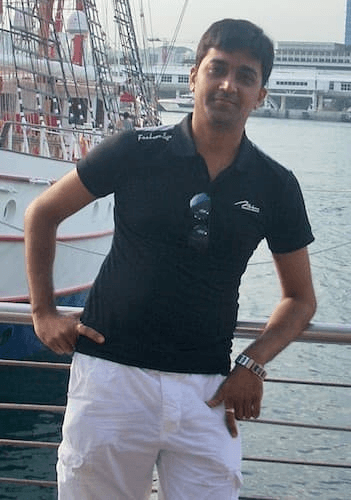 Harshit Jain
CE:  How big is the team at RailTiffin? How did you get in touch with Harshit Jain, your co-founder?
Piyush: It's a team of about 20 professionals now. I have shared a long career with Harshit. I've known him for over 8 years now when we have been working together at various places.
CE:  What is the ONE tip you would give aspiring entrepreneurs looking to pursue their dreams?
Piyush: Quoting Yoda here, "Do. Or do not. There is no try." Entrepreneurs are not dreamers, they are doers. There are so many ideas floating around – people talking about revolutionary concepts, new services, etc. You just need to take the leap & implement your idea NOW.
CE:  Without knowing much about technology how can an engineer launch an Online Service Platform?
Piyush: The critical ingredient is knowledge. Knowledge about the industry you're going to take a dive in, knowledge about the audience for your product. Observe, listen & learn. You can't know it all yourself. You need to research about your industry & gradually, develop an expertise in it.
It's important to be technically sound not essential to be technologically sound – you can always outsource that part as long as you exactly know what you want. There are various companies in the market today that create beautiful, clean & responsive websites. It is critical to have a detailed business plan & then decide the overall structure of your online portal – functionalities, navigation, user flow, etc.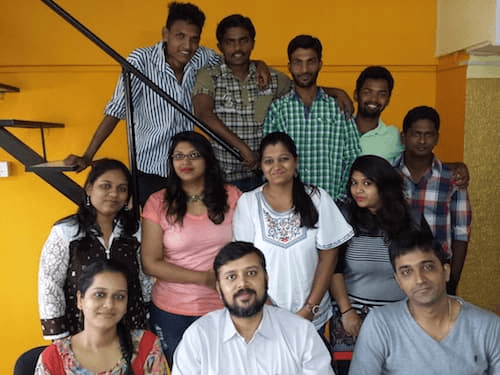 The team at RailTiffin
CE: How is starting a food business different from other forms of entrepreneurship? What peculiar challenges did you have to face at RailTiffin?
Piyush: Food is the hottest sector for a start-up as of 2014 & the on-demand food delivery business is gaining immense popularity among urban Indians who are increasingly looking for healthier food options at reasonable price points simply by firing a mobile app/couple of clicks on a website. For the same reason, it is also an extremely difficult & fast-paced sector for a start-up. Providing a variety of cuisines at reasonable rates whilst also maintaining the quality of food is challenging. With RailTiffin, our major challenge was dealing with the train environment. In a train environment the window to deliver the meal is only for 2-5 minutes. So while in a home delivery environment, the time is of essence but a 5 minute delay does not make or break things whereas in our case 5 minute would make the difference between a happy customer who received his meal vis-à-vis an unhappy customer whose delivery got missed. In addition, the trains itself could get delayed leading to a further increase in the complexity. To address this issue we try to reschedule the meal at an earlier/later station (if the train is delayed) & this is credited to our expansive network of partner restaurants across 150 stations.
CE:  What are the biggest lessons you have learned from your varied experiences?
Piyush: There are complex challenges that push you down & seem unmanageable. I've always tried solving them in segments & have been able to sail through. I also believe that my team is my greatest asset. Individual brilliances work only on the athletic field; to excel anywhere else, you need a dedicated team of people who trust you & support you in your vision.
CE:  What is your advice to engineers who want to become entrepreneurs? 
Piyush: Entrepreneurship is all about making your ideas happen.
If you have an idea, read about the related industry, your audience & the market you would tap. A universe of information is available at a click nowadays. Never be afraid to make mistakes.
You'll be surprised at how quickly you'd learn from your mistakes.
CE:  Thank you for your time. Any message for our readers?
Piyush: 
We all dream. We all have ideas. A lot of us are afraid to pursue our dreams for the risks involved. It is better to have tried your hand at something & failed rather than not having tried it at all.
Note: Only logged-in members of CrazyEngineers can add replies.
Recent updates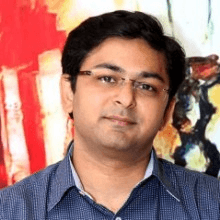 We understood the client's need of going mobile friendly and making solutions that will help save time and money. That is how our direction of being known as one of India's best enterprise mobility solution provider became an aim.

Abhijit Junagade

Winjit Technologies​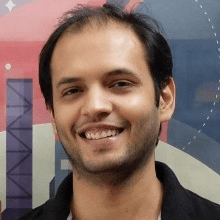 In 10 years, when I go to a hackathon and ask, "Who here has used Postman?" - I want every hand in the room to go up.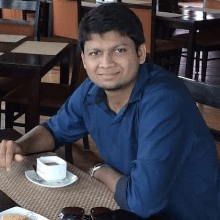 An entrepreneur's life is full of decision points. He shouldn't be afraid of taking wrong decisions.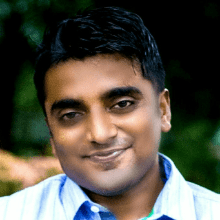 Competencies can be build and nurtured. But right ambition, right motivation and cultural fit is very imp. I will suggest all entrepreneurs in early years to codify it.

Abhishek Ballabh

ExtraaEdge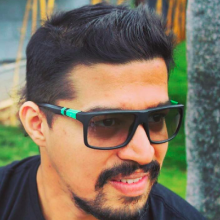 People management, analytical and not emotional driven business decisions is the key.

Abhishek Daga

Thrillophilia