How UpGrad's EduTech Platform Cracked The Code For Online Learning: Co-Founder, Phalgun Kompalli
By - CrazyEngineers • 7 years ago • 40.3k views
Born and brought up in Hyderabad, Phalgun Kompalli hails from a typical middle class family. His dad is a charted accountant, mother a housewife and younger sister is pursuing her Masters in Biomedical engineering. Phalgun's entire childhood was spent in Hyderabad and some of his best memories are associated with the city. The first time he actually ventured out of the city was when he got into IIT-Delhi (batch of 2011).

After graduating from IIT-D in Civil Engineering, Phalgun went on to work as a Business Analyst at Opera Solutions and from there on to as Principal at The Parthenon Group, an education consulting firm, for close to 3 years. While working there, Phalgun got together with his colleagues Mayank Kumar & Ravi Chugh and while they were having discussion about the potential of online education and the lack of a credible & scale provider in this space, they thought they could put their heads together and build something incredible.

During this time, Mayank talked about the online education space in India to Ronnie Screwvala, the Indian entrepreneur and philanthropist, best known as the founder and CEO of UTV Group. Ronnie was very excited. One thing led to another and UpGrad happened with Ronnie, Mayank, Ravi & me as the Co-Founders.

Starting with an investment of Rs. 100 crore ($16 million), the startup UpGrad now offers courses in Entrepreneurship, Data Analytics, Digital Marketing and Product Management that have a duration of 15 weeks to 9 months. They have industry leading experts and top startup founders to conduct these courses and an innovative, engaging platform to helps students learn and grow in a fast-changing, highly-demanding workforce.

In an exclusive interview with CrazyEngineers, we got Phalgun, Co-founder and Head of Operations at UpGrad to talk about their team, the idea behind UpGrad, the programs they offer, their expansion plans, the challenges they face and a lot more. Read on!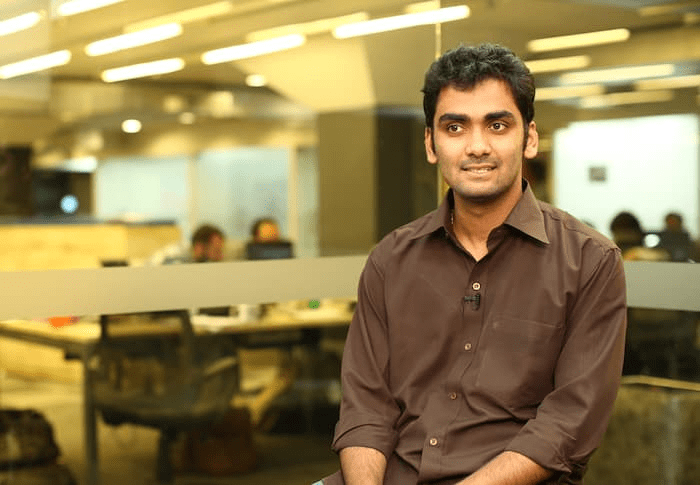 Phalgun Kompalli, Co-Founder - UpGrad 
CE: From Civil Engineering at IIT-Delhi to Heading Operations at UpGrad, how did the transit happen?

Phalgun: Straight out of college, I joined Opera Solutions, an analytics consulting firm. From there I moved to The Parthenon Group where I worked in the education space across emerging markets like India, Brazil, Africa & South East Asia. I know Mayank & Ravi from my time at Parthenon and as described earlier, one thing led to another and we started with UpGrad. Given my experience and skill set, we thought it would be best for me to handle sales, student services & experience management.

CE: Who are the key people behind UpGrad? Could you introduce UpGrad team to our readers?

Phalgun: Ronnie Screwvala, Mayank Kumar, Ravi Chugh and myself are the 4 Co-Founders of UpGrad. Ronnie of course is someone who does not need any introduction. He was the pioneer of cable TV in India and set up UTV, one of the largest media companies in India. After the sale of UTV to Disney, Ronnie has been busy with an array of things including UpGrad, Swades foundation, UMumba & Unilazer.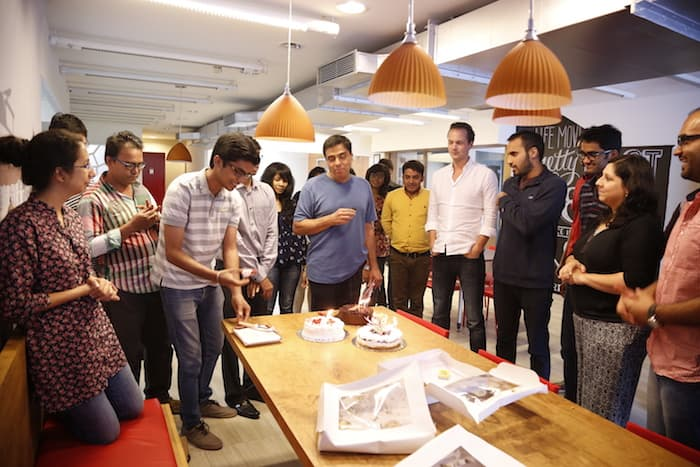 Mayank Kumar was an advisor and a VC with a decade of experience in the education sector across various geographies. Ravi, who is leading the product development in the company, is an ex-Product Manager of Housing.com and an entrepreneur. I have been working as a consultant in the analytics and education space for the past 5 years.
Beyond the Co-Founders, we have close to 50 people working on creating world class educational content, an engaging learning platform and providing timely support & counselling.
CE: What led the team to the idea behind UpGrad? Tell us the story from behind the scenes.
Phalgun: All of us (the Founding team) come with a background of working in the field of education. Globally, education is a very important and critical problem to solve for.
If I had to diagnose the key problems with education today, it would be: Access, Affordability, Quality & Relevance.
Online education is very exciting because it has the power to address all of the above issues. We have MOOCs and a lot of other companies in the online education space but we believe that none of them has cracked the code of online learning yet. Given the criticality of the problem and the potential of online education to solve it, we decided to start UpGrad.
CE: What are different programs/packages UpGrad offers to professionals and how to avail them?
Phalgun: We will be offering courses in the fields of entrepreneurship, data analytics, digital marketing & product management. All of these are emerging areas with a significant skill & supply-demand gap.
On UpGrad, students can learn while they continue to work in order to ensure minimum disruption to their personal & professional lives. Students will have access to content delivered by world class faculty, a strong peer to peer community and dedicated support services.
Students can get more information and enroll from the programs on our website.
CE: What are your major learnings from this startup so far?
Phalgun: My single biggest learning is that the importance of an idea is extremely overrated. The success of a startup is driven by how creative and relentless you can be in execution. There are so many amazing ideas floating around but they fizzle out as people are not focused on execution.
CE: Where is UpGrad office located? How big is the team at the moment? What are the typical work hours like?
Phalgun: Our office is located in Worli, Mumbai and the team is currently 50 strong. We have a very intense, fun and flexible working style. So typically I would say 10 AM to about 8 PM, but of course depends on the situation.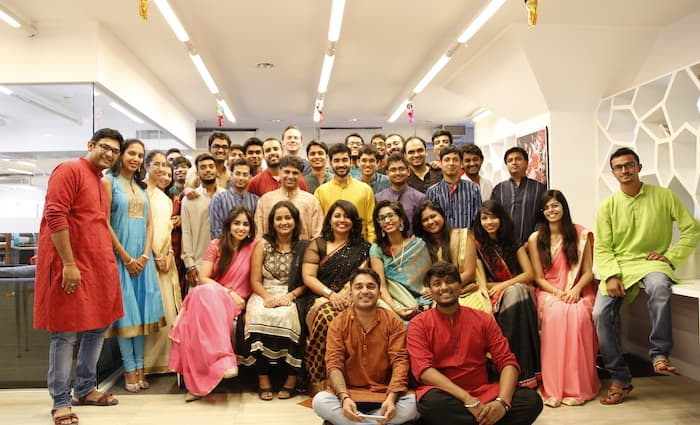 CE: How do you plan to scale up from here? What are your expansion plans? Where do you see Upgrad two years down the line?
Phalgun: We will be growing our portfolio to include more programs and that is surely going to be a growth driver. Also in the next 18-24 months, we plan to offer some of our courses in select international markets like the South East Asia, Africa, Middle East etc. In two years, we want to offer about 15 programs, have 10,000 paid learners, presence in 2-3 geographies with a revenue target of INR 100 crore.
CE: What is the most difficult part about running a portal targeted at 'learners'?
Phalgun: People don't have time and you need to make this a priority in their lives. It is easy for learners, especially working professionals, to be distracted and lose motivation.
It is very important to create a model with enough interventions, sufficient short & long-term incentives to keep the learner engaged and motivated.
This is critical to ensure the success of the learner, which in turn is critical for our success.
CE: What is your revenue model? Are you profitable?
Phalgun: Learners have to pay to register for the programs. So our revenue model is collecting program fee straight from the students. We are a 9 month old company and obviously not profitable given the capital expenditure and overheads. But at a gross margin level, we are already profitable with our fist program!
CE: What marketing strategies do you adopt to make professionals discover UpGrad?
Phalgun: We do a lot of offline & online marketing. We conduct workshops, attend relevant conferences and events to help learners understand the UpGrad value proposition. Similarly we also identify relevant online marketing channels depending on the specific course, in order to reach our target audience.
CE: "30 entrepreneurs and 10 industry guest speakers" - how did that happen?

Phalgun: When we decided to launch a program on entrepreneurship, we identified the key challenges faced by founders and tried to create an experience, which will provide aspiring entrepreneurs with the clarity & exposure required to go ahead with the entrepreneurial journey. And it was clear that the best people to deliver this experience would be those who have been there and done that - successful entrepreneurs. We reached out to about 40 top entrepreneurs in India and most of them were very excited and passionate about passing on their knowledge and sharing their experiences with students.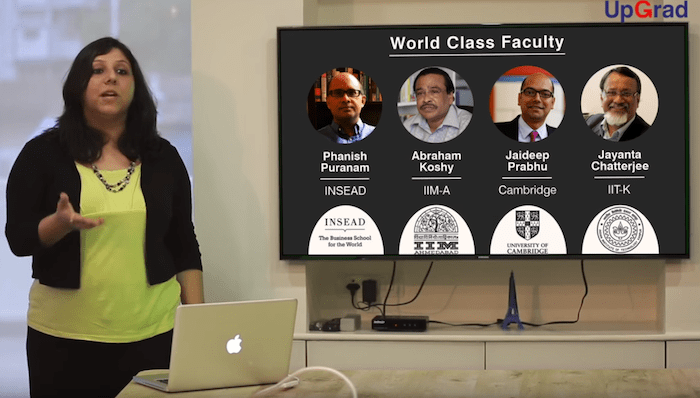 CE: How is UpGrad different from others who provides education programs for professionals?
Phalgun: I can talk for hours about this but in short, we have taken a full stack approach of content, technology & services to ensure a seamless and consistent experience for the student. We have a strong focus on building an engaged and motivated learning community by providing various short terms and long term incentives.
Most online education companies do not provide great student support services and I believe that it is extremely important to ensure that the students feels taken care of and thinks of UpGrad as a friend who is dedicated to making sure he fulfils his aspirations.
CE: How do you measure the success rate of your startup?

Phalgun: The success of our students. It is the single biggest metric to measure the success rate of UpGrad. We are customer centric company and will go the extra mile to make sure that we provide the perfect launchpad for our students.
CE: Any message for your readers?
Phalgun: The world is changing & evolving at a very fast rate with digital, data, AI etc. and it is extremely important for every single person to unlearn & re-learn on a constant basis if they want to remain relevant. Internet provides us with access to these learning opportunities without disrupting our professional & personal life and we need to use this medium effectively in order to rediscover ourselves. 
Note: Only logged-in members of CrazyEngineers can add replies.
Recent updates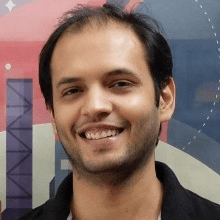 In 10 years, when I go to a hackathon and ask, "Who here has used Postman?" - I want every hand in the room to go up.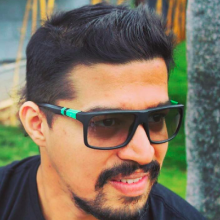 People management, analytical and not emotional driven business decisions is the key.

Abhishek Daga

Thrillophilia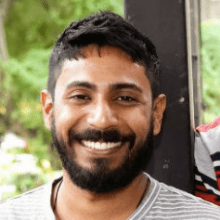 The best way to achieve long-term success is to stay anxious, be super involved in everything that the team does in the nascent stages and keep your eyes on the trophy, even on weekends.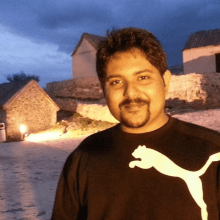 Networking with the right people at the right time is very important for a good clientele. And when you deliver decent work from your end, the goodwill leads to one client from another.

Amitava Ganguly

Couch Potato Media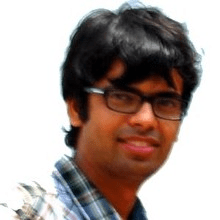 What matters in the long run is how passionate you are about your idea, how much you believe in it, and how well you execute it.

Angam Parashar

ParallelDots