Sequretek Co-Founder & CEO Pankit Desai on how they built an end-to-end cyber security platform
By - CrazyEngineers • 6 years ago • 46.1k views
Pankit Desai comes from a middle-class family. His father is a government employee and mother is a school teacher. The parents always believed in giving their kids the best education possible so that they grow up to be people with strong characters who can take decisions with confidence and succeed in doing the same. Pankit has spent most part of his childhood in Ahmedabad. Post his school; he has stayed in multiple cities in India and around the world depending on his education and job – Mumbai, Delhi, Bangalore, Chennai, Chicago, Phoenix, San Diego and New Jersey. He has finally found a home back in Mumbai with his dream of building Sequretek.
Sequretek, a Mumbai based cyber-security start-up, launched in 2013 by Pankit Desai and Anand Naik with an aim to provide enterprise clients an end to end cyber security platform.
In this exclusive interview with Crazyengineers, Pankit talks about his exceptional journey with Sequretek. Read On!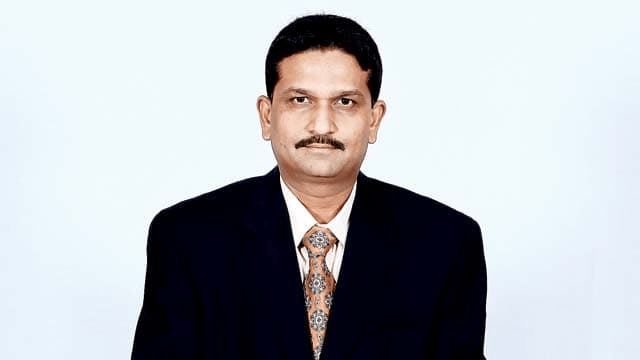 Pankit Desai,Co-founder & CEO - Sequretek
CE: How did the team (Anand Naik and you) come together? What was the source of inspiration?
Pankit Desai: Anand and I are family plus we have had the privilege of working together at IBM. Anand is a thorough technology buff and has spent a better part of his life designing and implementing solutions for some of the most complex technology transformations that this country has seen. In his last stint with Symantec, where he ended his tenure as their South Asia MD, he got a very up close view of the cyber security industry in the country and what one could look at a potential approach to improve it. He and I, along with a few like-minded individuals got together to take a plunge to convert that dream into reality.
CE: Tell us more about Sequretek. How does the system work?

Pankit Desai: The Company offers a comprehensive suite of products and services for securing information for their enterprise customers. The Company has three offerings – Avatar, Kawach, and Integrated Managed Cyber Security. These offerings provide 360-degree protection, ranging from insider threats to external advanced persistent threats to enterprise customers and also has the capability to monitor customer's environment on a 24x7 basis for deriving actionable intelligence to assess vulnerabilities.
Currently, enterprises have to manage multiple security tools, which operate in silos, from several vendors thus adding to the complexity of handling targeted cyber threats. To combat this issue, Sequretek is building an integrated technology platform capable of providing complete protection to enterprises' security needs.
CE: What is unique about Sequretek? What big problem does it solve?
Pankit Desai: Sequretek's vision is to simplify security and reduced the overall cost of ownership for its customers. Every initiative the company has undertaken is to address this specific vision. With Avatar, it addresses the access governance issue with a light weight but effective solution approach that can implement the product in a few weeks as against months/years with the traditional approach.
With Kawach, it takes away the complexity attached to endpoint security which today needs 5-6 different products for security, and replace it with one single product.
The Integrated Managed Cyber Security is able to identify attacks well within time to stop their impact.
The Company closely works with data-driven enterprises because in today's world data is an important currency for hackers to steal and bring a large corporation to its knees.
The ability to generate analytics out of its cyber security programs monitoring client's IT infrastructure also helps them identify possible threats and vulnerabilities within the system.
CE: Tell us the statistics about company's growth in terms of no. of clients, team members, deals done etc. since the company's inception. 
Pankit Desai: Sequretek currently works with 40 odd enterprise clients some of them include marquee clients like HDFC Bank, IDBI Federal, HDFC Limited and NCDEX. The Company is backed by a band of senior professionals with decades of experience in tech and cyber security. The Company employs 200+ people, with a CAGR of over 70%.
CE: What is the revenue model for Sequretek?
Pankit Desai: Each offering has a different revenue model depending on the problem it addresses. Some are based on a subscription/perpetual per user licensing, others are SLA driven and some are based on the devices monitored and analyzed.
CE: How difficult was it to gather the initial funds to set up Sequretek?
Pankit Desai: Like all startups, the company has grown through its own travails of building an organization, scale, and credibility before fund raising became a reality. Founders invested $750K of their own capital which was then supplemented by an angel round and then very recently a Series A from GVFL and Unicorn India Ventures.
CE: Which three adjectives describe your strengths?
Pankit Desai: 
Driven by a nationalist vision of building a world class security company out of India.
Being able to hire and retain the best in class team.
Being able to visualize an offering and ability to scale them with best in class customer.
CE: What is the toughest decision you had to make in the last few months?
Pankit Desai: As startups, tough decisions are almost a daily affair, whether it is decisions relating to hiring or letting people go, launching a new product/service or shutting it down.
The ability to become dispassionate about your situation and take an impartial view in the greater interest of the company is the toughest call.
CE: If you could go back in time two years, what decision would you make differently?
Pankit Desai: There are quite a few decisions that would qualify in this category but they are all benefits of hindsight. It is very hard to tell when you are taking a forward call on people, offerings, customers or even investors to really know how they would pan out. Having said that, we can say that we have become much wiser and no amount of corporate exposure would have prepped us for this experience.
CE: Thank you for your time. Any message for our readers?

Pankit Desai: Please go out and innovate and build something of your own. There is a different world out there awaiting the ones who build something and India needs a lot more of that. 
Note: Only logged-in members of CrazyEngineers can add replies.
Recent updates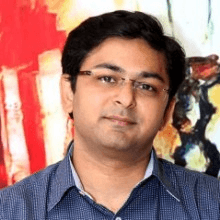 We understood the client's need of going mobile friendly and making solutions that will help save time and money. That is how our direction of being known as one of India's best enterprise mobility solution provider became an aim.

Abhijit Junagade

Winjit Technologies​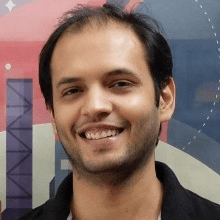 In 10 years, when I go to a hackathon and ask, "Who here has used Postman?" - I want every hand in the room to go up.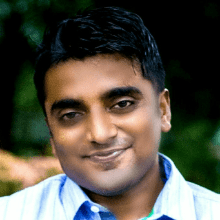 Competencies can be build and nurtured. But right ambition, right motivation and cultural fit is very imp. I will suggest all entrepreneurs in early years to codify it.

Abhishek Ballabh

ExtraaEdge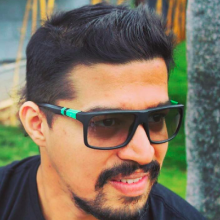 People management, analytical and not emotional driven business decisions is the key.

Abhishek Daga

Thrillophilia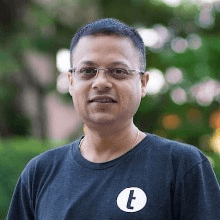 We believe great attitude and the "always be learning" mentality trumps all else and we tend to optimize our hiring for such folks.

Abinash Tripathy

Helpshift