Put Focus And Passion In Anything That You Do - Onkar Singh, CEO 42Gears.com
By - CrazyEngineers • 8 years ago • 28.2k views
Coming from an Army background, Onkar Singh's growing up years were spent at various places across India. However, he did most of his schooling and education in his home state Punjab. In the year 1998, Onkar completed B.Tech. in Computer Science & Engineering from REC (now NIT), Jalandhar. He then went on to work with Satyam Computer Services Ltd, Symbol Technologies and later as a Principal Staff Engineer at Motorola, where he worked with teams that build several of the industry leading ruggedized handheld devices.

While working on mobile technologies, especially the ones applicable to businesses, Onkar identified a few gaps in the solutions available in the market. He thought it would be a good idea to build some products to address those problems. Onkar got together with Prakash Gupta, his colleague at Motorola, whom he considers a tech-genius and an ultimate problem solver, to bring their ideas to life. The year was 2009. That's when 42Gears Mobility Solutions was born.

Five years later, today 42Gears has 5000 clients across 90 countries. They have worked with industry giants like Canon, Toyota, Unilever, Siemens and Coca-Cola.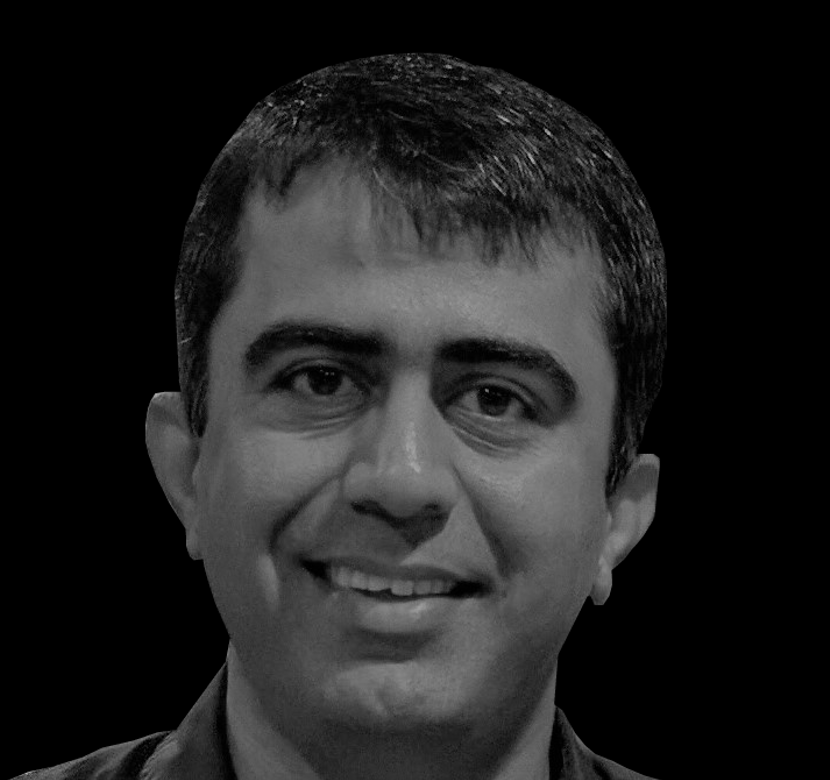 Onkar Singh, Founder and CEO - 42Gears.com 
CE: What is the story behind this captivating name '42Gears'?

Onkar: Similar to real-world "gears," our products enable mobility in business processes. And the number 42 is just a number I liked. Together they make a short rememberable name. Didn't want to go with something-soft or something-info kind of names.
CE: What were the initial days of running 42Gears like? What were the main challenges you faced during that time?
Onkar:
"Setting up a business is not only working on interesting technologies but also lots of mundane tasks and paper work."
You just have to go through that. Since lots of processes are not clear you really have to ask around which can take up lots of your time and focus.
CE: How big is the 42Gears team at the moment? How do you go about hiring? What is the typical work environment at 42Gears like?
Onkar: Our team is now 45+ strong and growing. Our hiring process focusses more on attitude than skill.
"With good attitude one can learn any skill, it's not true otherwise. All our team members contribute with laser-sharp focus and take ownership."
Everyday they are opportunities to learn new things from peers as well as directly from customers.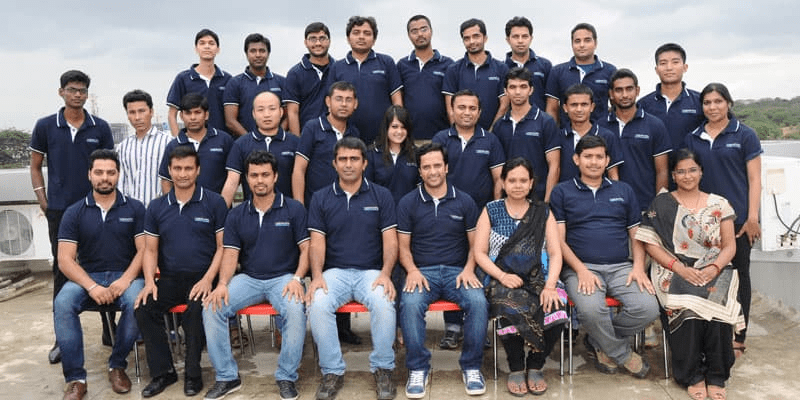 The 42Gears Team 
CE: Tell us about your biggest challenge on the technical front.
Onkar: There are new challenges coming up all the time. However keeping up our products updated with the latest technology trends is probably biggest one of them. When a new version of a mobile platform is released we have to ensure our products keep performing well and there are no surprises. Good news is that our team is very proactive on this.
CE: Which product from 42Gears are you the most proud of and why?
Onkar: We have a suite of products that work very well with each other. They all solve very interesting business problems. It is difficult to choose one of them.
CE: We heard you operate from Bengaluru and Santa Clara offices. All your major clients are outside India. How difficult is it to expand your market in India?

Onkar: We started in Bangalore in 2009.
Majority of our customers are outside India, but we have seen the market developing in India as well in last one year.
While consumers already find good use of mobile devices, businesses too can take their work processes to a completely new level by using these devices.
To give you an example, a restaurant can use tablets to run an interactive survey and collect information from customer as they checkout. This data can be processed immediately and management can do some informed decision making. This completely overrides the current paper based system which can be tedious and slow to process. Dedicated staff is also required who will take days to analyze the data. With mobility you achieve better efficiency.
CE: What are your thoughts about future of mobile device management and the present boom of IoT?
Onkar: Mobile device management is an umbrella term. For some people security policies is the all that they want to setup on their devices. For others location tracking, application and content management might be absolute minimum. IoT brings new opportunities for us, as data coming from sensors would also be accessed and processed on mobile devices.
Take for example, if a street light stops working, a sensor will detect the malfunction and send an automatic notification to a technician who will receive it on his mobile device. If the problem is not fixed within a time frame, his/her supervisor would be automatically notified about the failure to fix the malfunction on time. All of this can be done without any manual inspection and that brings efficiency. Our tools are very apt for these scenarios.
Current MDM solutions will implement support for IoT or at the very least they will have to integrate with other external systems.
CE: What makes 42Gears uniquely qualified in this competitive industry?
Onkar: We have kept our focus on dedicated-devices. These devices are owned by the businesses and are used for only deploying specific purpose applications. In fact large part of IoT devices will fall in this category. Our focus has ensured that we are the best in what we do. Our tools have comprehensive features set across multiple mobile platforms. While the tools are powerful, they are not complex. They have been designed for easy use. Deployment can generally be done in just minutes and there is no need for special training.
"We take customer service very seriously. Satisfied customers are our biggest strength."
We have very motivated and qualified customer support team in place. We also work with a network of partners - resellers and device manufacturers that help us solve some interesting problems faced by businesses.

CE: Where do you see 42Gears five years down the line?
Onkar: As I mentioned earlier, we are always listening to market needs. Our roadmap of new products is a result of that. We will continue to build cutting-edge mobility products for business.
CE: Any message for your readers at CrazyEngineers?
Onkar: Put Focus and Passion on anything that you do. What you do today will come handy someday. You may not know it yet. 
Note: Only logged-in members of CrazyEngineers can add replies.
Recent updates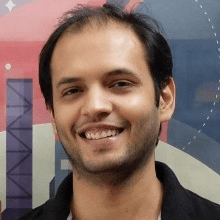 In 10 years, when I go to a hackathon and ask, "Who here has used Postman?" - I want every hand in the room to go up.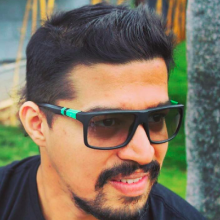 People management, analytical and not emotional driven business decisions is the key.

Abhishek Daga

Thrillophilia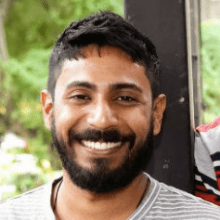 The best way to achieve long-term success is to stay anxious, be super involved in everything that the team does in the nascent stages and keep your eyes on the trophy, even on weekends.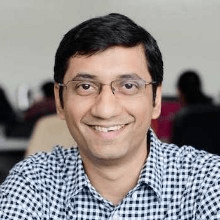 I am happy that we were able to create an online tool that helps people customise their furniture on a real-time basis.

Ajit Shegaonkar

Stitchwood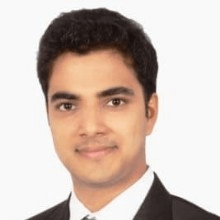 "What makes us unique is the approach and the value we bring on the table - we believe that the people who built the product, are best suited to fix it also."