Funstay.in's Nitin Agrawal On How They Help Users Book Unique Homestay Experiences
By - CrazyEngineers • 6 years ago • 29k views
Like many Indian entrepreneurs, Nitin Agrawal hails from a small town called Mirzapur in Uttar Pradesh. His father owns a Paints and Home improvement business, while his mother is a homemaker. Youngest among three brothers, Nitin went on to pursue engineering in IT branch from SRM University, Chennai. After graduation, he worked a few years at TCS, during which he also completed his Master's degree in Business Administration, Management, and Operations from Strathclyde Business School, Glasgow.
It was in 2014, over a discussion with friends, that Nitin thought of the idea behind 'FunStay' - a startup where travelers can connect and book homestays. He quit his job at TCS as a Business Analyst and joined Parag Rane and Anurag Agrawal to create Funstay.in. Today, the team of 12 is operating out of Bangalore and has quadrupled its success over the last 3 years.
In this exclusive interview with CrazyEngineers, we got Nitin to talk about how it all began, how they operate it, the competition and the road ahead. Read on!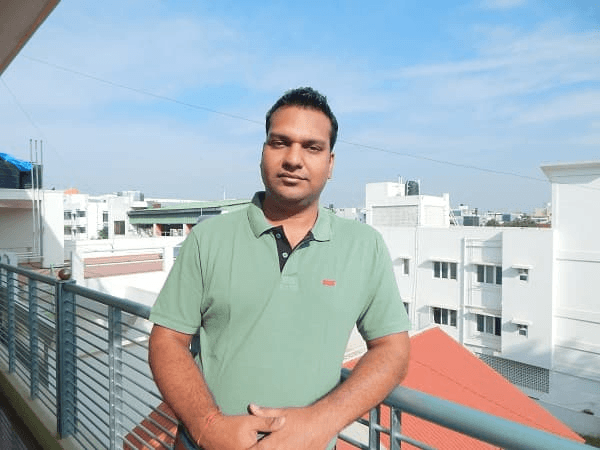 Nitin Agrawal, Co-founder & CEO, Funstay.in 
CE: When did you start thinking about becoming an entrepreneur? What was going on in your mind while leaving your job at TCS?
Nitin Agrawal: Coming from a business family, I have always wanted to start my own business someday but it was towards the end of my engineering that I grew more interested and determined about working on this dream.
While TCS had been a great experience after university and it helped me sharpen my technical skills which are very helpful now, I had always known that it would be a short-term stint so I was actually more excited about realizing my dream which overshadowed any emotions on leaving the job.
CE: You have co-founded Funstay with Parag Rane. How did you guys come together for starting up Funstay? What was the source of inspiration behind Funstay?
Nitin Agrawal: I met Parag while pursuing Master in Business at Strathclyde University, Glasgow. We had an extremely good understanding and thought similarly so while I was planning to start my venture and was looking for a partner to do the same, Parag was an instant natural choice.
We are a bunch of travelers ourselves and have traveled extensively in India, backpacked in Europe and SE Asia and experience all kind of stays in all sorts of places. We wanted to be a part of changing travel culture in India and largely it was the thrill of converting our passion into our jobs that brought Funstay to life. Even now along with our core business activities we also keep organizing activities and events which encourage people to travel and explore this amazing planet.
One such event which is currently running is a Travel Photography Contest- ShutterLust. For more details and participation in ShutterLust visit - www.funstay.in/shutterlust or visit our Facebook page www.facebook.com/funstay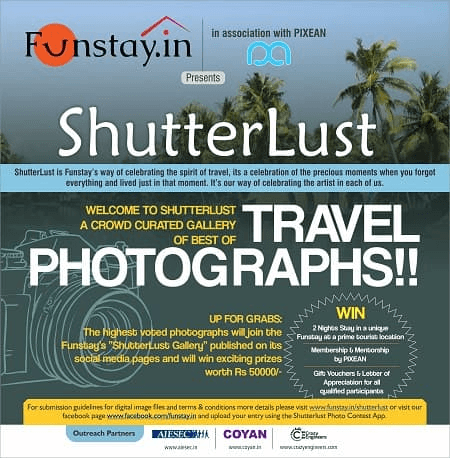 CE: How did you come up with your idea of Funstay? What is the story behind Funstay?
Nitin Agrawal: As I mentioned earlier, all of us are passionate travelers ourselves and have traveled extensively in India and abroad. During our travel, we realized that there were not many Indians who traveled as much as people from other countries and so we wanted to create a portal which would educate young Indians on the various experiences they can gain from traveling and also facilitate their travel plans. This gave birth to Funstay.
The plunge from an idea/thought in your mind to taking the first step towards making it a reality is the biggest challenge that one faces when starting up. There are enough people around you who want to convince you otherwise. Once we had taken the plunge and got working, we realized that there is more to running a business than just being passionate about the idea.
As it is said, it takes two to Tango, and so we started dancing. The first task was to get a team in place with diverse experience across business functions. Our engineering & business management background helped us to connect back to friends who were both passionate about travel and willing to quit their high paying jobs to join us. And that's how the current team got in place. This also helped us pool resources as everyone willingly contributed. However, the real challenges started coming after that.
In the initial days, getting so many offbeat properties on board was the toughest thing. Luckily for us, the passion for travel and our startup was big enough to keep us going. We debated, fought and worked like crazy to get things in line and gradually things started getting better. If there is one thing I can say for all of us is that the last one year has been the most exciting and at the same time most challenging times in our lives.
CE: Tell us how Funstay operates?

Nitin Agrawal: Funstay.in is an online marketplace offering unique experiential stays or simply put it as an online platform that lets you choose the kind of experience you are looking for and the activities you want to engage in while on vacation, it then provides an extensive list of relevant suggestions from its wide portfolio of unique stays to choose from. The portal with its plethora of exceptional stay options is setting new benchmarks in the hospitality segment. Its national/international collaborations can be leveraged to enhance your travel experience multiple bounds.
CE: Who are your biggest competitors? What is your competitive advantage?

Nitin Agrawal: Since its inception, Funstay has evolved itself from an aggregator of homestays to an experiential accommodation provider.
Unlike most of our counterparts, we focus on unique stay experiences rather than just a place to sleep/ rest.
The whole idea is to help traveler explore the wonderful places while staying at equally unique accommodation whether it's a colonial bungalow surrounded by coffee plantation in serene Coorg or wooden cottage among the snow-capped mountains in the Himalayas, at Funstay, we believe in creating an experience for the lifetime.
CE: What are your plans for expansion?
Nitin Agrawal: In future, we plan to expand our geographical presence both in width and depth to provide our users with more options for their dream vacation. We are also working to continuously improve the experience of traveler and host through our product. We will add more services (paid/unpaid) that will make travelers stay even greater fun.
CE: What parts of your work at Funstay do you find the most challenging? What do you find most enjoyable?
Nitin Agrawal: The biggest challenge with the experiential stay is that it is highly unorganized and scattered. It is tough to find a whole lot of such properties and getting them onboard as they are used to operating the traditional way of getting business through local agents. Finding unique experience out of properties is again a huge challenge. We approached the challenge one block at a time and started with onboarding hosts from Shimla, Himachal Pradesh.
Initially, the hosts were skeptical about the genuineness of platform and it took us some time and effort in explaining the business model and gaining their trust.
Slowly but steadily we were also able to make the hosts understand the benefit of the association. While we were able to get a large number of stays with a unique experience from the region on our platform, it took a lot of time.
We knew that if we had to expand our listing to cover a larger geography, we need more people. When we went south we realized that there is a huge language barrier that we need to solve for explaining our model and gaining the trust. It is then we started recruiting local teams at parallel covering multiple locations and within a few months we were able to cover over 100+ locations and had listed over 2500+ properties with over 8000+ room listings. Throughout the journey so far we have been utilizing all possible means to our dispense and taking guidance from industry experts and other startup founders to find the best way to achieve the desired results.
Lots of hard work, support from family & friends, some luck and most importantly being true to our goal has helped us continue and expand even though challenges are a part of daily life.
Currently, our focus is on creating awareness and driving sales now that our supply side is well established. Also, there are various challenges typical to any startup focusing on growth. It's difficult to pick one which is most enjoyable but yes understanding Customer Requirement and exceeding it is something which makes us most satisfied.
CE: What is the hiring procedure at Funstay. What do you look in a potential hire?
Nitin Agrawal: Our hiring process is largely internship based where we first take potential hires as interns for a couple of months and evaluate them on real time job. The most important aspects that we look for is entrepreneurial attitude, commitment to work, street smartness and out of the box thinking.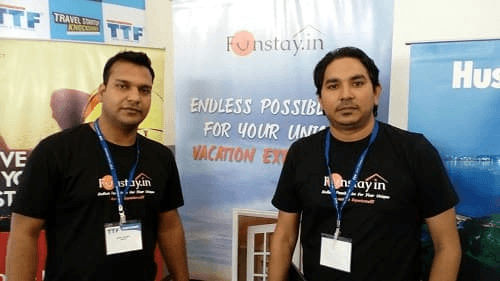 Nitin(left) With Ravi Ranjan(Right) From Tech Team 
CE: What are the biggest lessons you have learned in your entrepreneurial journey that young engineers can learn from?
Nitin Agrawal: The most important learning had been to always plan for contingencies as many as times in initial days, things go out of the plan and we were caught unprepared. So it's important to go into details while planning and account for all the risk factors and mitigation plans to get optimal results in any given situation.
CE: Assuming fairly long working hours, how is a typical work day for you? What will be your advice to engineers who aim to be an entrepreneur just to avoid a 9-5 job?
Nitin Agrawal: Once you turn entrepreneur, the concept of working hours becomes irrelevant as you are working around the clock. Usually, I start my day watching the news and then head to the office after breakfast. I then spend some time planning my day - the must do tasks, next important and so on. Post this I just started working on them one by one. In evening I take a quick update from the team on important updates for the day.
More often becoming entrepreneur would, in fact, mean working for even longer hours. It depends on individuals own expectations and priorities on which working style works best for the person. But one should critically evaluate own skillset and capabilities before choosing the same.
CE: Thank you for your time. Any message for our crazy-engineers?
Nitin Agrawal: I would quote Prophet Muhammed- "Don't tell me how educated you are, tell me how much you have traveled" and request all to look beyond books and travel as much as possible after all we are just a summation of our experiences. The richer our experiences, the richer we are. 
Note: Only logged-in members of CrazyEngineers can add replies.
Recent updates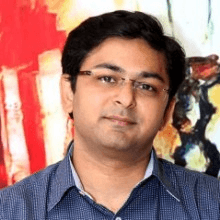 We understood the client's need of going mobile friendly and making solutions that will help save time and money. That is how our direction of being known as one of India's best enterprise mobility solution provider became an aim.

Abhijit Junagade

Winjit Technologies​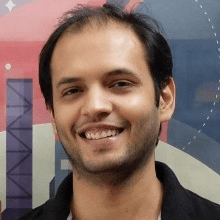 In 10 years, when I go to a hackathon and ask, "Who here has used Postman?" - I want every hand in the room to go up.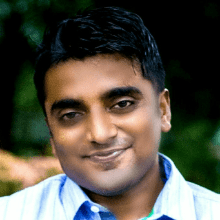 Competencies can be build and nurtured. But right ambition, right motivation and cultural fit is very imp. I will suggest all entrepreneurs in early years to codify it.

Abhishek Ballabh

ExtraaEdge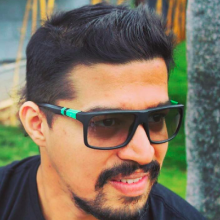 People management, analytical and not emotional driven business decisions is the key.

Abhishek Daga

Thrillophilia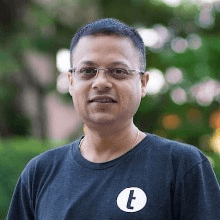 We believe great attitude and the "always be learning" mentality trumps all else and we tend to optimize our hiring for such folks.

Abinash Tripathy

Helpshift