Niteesh Kumar On How Fungru's Feedback System Helps Businesses Take Right Actions
By - CrazyEngineers • 8 years ago • 40.6k views
Born in a small township 'Narora' in Uttar Pradesh, Niteesh Kumar had a fascination towards programming languages ever since he first got introduced to computers as a part of his school's curriculum. The natural instinct took him towards pursuing B.Tech in Computer Science from IIT Guwahati in the year 2008. During his graduation years, Niteesh's small breakthrough in research boosted his confidence to solve real life problems. This is when he started discussing about startups and entrepreneurship with his friends.
After college, having the least clue about how things move in an enterprise, Niteesh decided to take up a job at Directi where he worked for 2 years. In a reunion with college friends, they came up with an idea of sharing cabs. One idea led to another and during this period, he met Nitin Singh Bhadauria, his ex-co-founder for Fungru.
Based out of Bengaluru, Fungru is an Actionable Customer Feedback system that lets the user collect response from customers, analyse the data and act on it instantly. They are targeting global offline markets such as hospitals, hotels, retail chains, financial services etc.
In this exclusive interview with CrazyEngineers, Niteesh Kumar talks about his journey at Fungru, what was the source of their idea, the challenges they've faced, their growth, future plans and a lot more! Read on.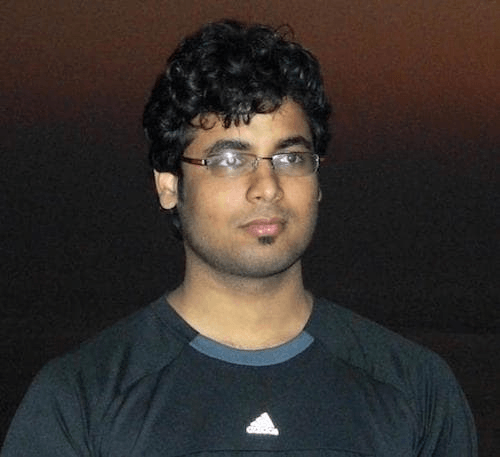 Niteesh Kumar, Co-founder - Fungru
CE: How was your journey of being an IITian back in 2012? Tell us more about your experience of working at Cisco and then at Directi.
Niteesh Kumar: During my pre-final year summer, I joined Cisco as an intern with the video conferencing team. The team was amazing with a lots of entrepreneurial spirit and valuable experience. This was the time when I started mobile app development for the first time. Experience was extremely fantastic, I made new friends and had a lot of learning.
After my graduation, I got placed in Directi - an extremely passionate organisation with young and dynamic minds. I was working as an R&D engineer in their Ads serving unit media.net. I loved the work culture and opportunities that I was exposed to. Working with great teams at Directi and Cisco, I got to learn a lot of things which helped me grow not only in my career but also in life.
CE: When did you first think of Actionable Feedback Systems? What problem in industry did you face while thinking on this idea?
Niteesh Kumar: I was working with Directi. One night, I visited my favourite dessert place - the new store which was recently opened near my locality. But to my astonishment, the whole experience with this store was horrible in terms of staff behaviour and the desserts they served. As a loyal consumer I was disappointed and recommended my friends not to visit this store. In short, one unhappy customer can cause any business lose 8 new customers on an average.
This is due to communication gap between the consumer and the owner of the business.
Our traditional feedback systems are preserved pile of papers. With technology boon, we need something more real-time and actionable, which can completely remove dependencies from employees and ensure that voice of customer reaches to the owner directly.
This gave birth to the idea of Actionable Feedback System.
CE: What were your initial days at Fungru like?
Niteesh Kumar: While I was working on the idea of Actionable Feedback System, I did my research work by meeting various consultants from variety of domain. This gave birth to the whole new concept of Customer Experience Management System.
Since I was working on this idea while I was employed with Directi, it was quite challenging. After I quit my job, I started building my team. My initial days were usually spent in building products based on customers requirements from different domain. Later my focus shifted to the healthcare sector since providing better services to patients is the first priority of every hospital. I was able to grab few good deals from hospitals in Bangalore and this helped me to expand me in other sectors like real estate, hospitality, retail etc.
CE: How do you explain Fungru to a layman? What are its most important features?
Niteesh Kumar: Fungru is a simple management system to ensure your customer stays happy every minute they experience your product or service. We have built multiple solutions based on requirements of various domains. Actionable Feedback System is our flagship product and its important features are as follows:
DIY Form Builder to create feedback forms in two minutes for various touch points.
Collect feedback on tablet/mobile app/emails & engage with your customer at your own convenience.
Real-time alerts to act on negative issues immediately.
Real-time customer analytics to churn out relevant customer-centric metrics to communicate relevant information to various department managers.
CE: How big is Fungru in terms of its clients?

Niteesh Kumar: We have good customer base in Bangalore which includes clients like CloudNine, NU hospitals etc. In addition to this we are also providing our services to few big clients like Hinduja Hospitals, Forum Malls, MGM resorts in various cities across India.
We started with around 30 clients 6 months back and we are growing at double the rate which is an indication of healthy growth.
CE: How was your experience of bagging your first deal? What was the feedback you received? 
Niteesh Kumar: Our first customer was from healthcare sector and they implemented our system in various centres across India within a month. They initially started our service in one centre which helped them to understand the root cause of the problems faced by patients everyday. This really impressed the doctor who was also the owner of hospital, since he was able to connect with his patients in real-time. The system was immediately implemented in all other centres and this way it became easy to maintain the quality of service across the centres in India.
CE: Who are your biggest competitors in this domain? How do you maintain an edge over them?
Niteesh Kumar: We don't have any direct competitor in Indian market till now, hence we can say we are the first one to focus on the customer experience management system for various sectors.
This concept is very well established and welcomed in international market where Medallia, Responsetek are our direct competitors. We intend to be the Medallia of India soon.
CE: What is the Fungru's revenue model? How big is Fungru team at the moment?
Niteesh Kumar: Our product is based on SaaS business model. We offer various pricings based on the requirements from different domain. We are yet to fix on our pricing for each domain, since we are still exploring & understanding the need.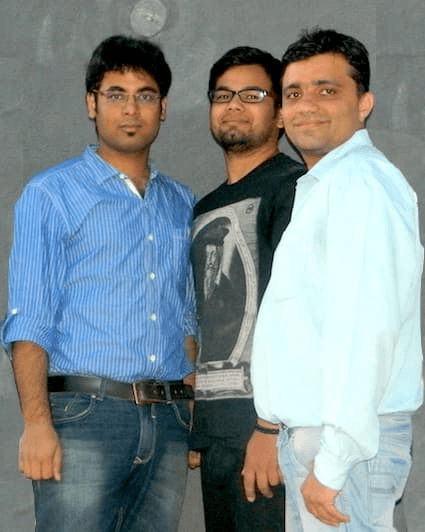 Fungru Team
CE: Where is Fungru's office located? On what front are the team's efforts currently focused on?
Niteesh Kumar: Our office is located in Bangalore currently. Our team is equally focussed on sales & technology. We believe that its easy to sell awesome product, but at the time it's necessary for every business owner to understand the importance of customer experience, since that is still considered as the last priority in India leading to loss in business.
CE: What advice would you give about leadership to entrepreneurs who are just starting out?
Niteesh Kumar: I quit job at the age of 24 and started building the product I believed in. It takes lot of efforts to build your own company but it's easily achievable when combined with equal passion & efforts. I am doing the same and I'm sure success is on its way.
CE: Any message for young and aspiring engineers?
Niteesh Kumar: Explore and choose. Don't choose and explore. 
Note: Only logged-in members of CrazyEngineers can add replies.
Recent updates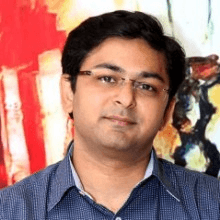 We understood the client's need of going mobile friendly and making solutions that will help save time and money. That is how our direction of being known as one of India's best enterprise mobility solution provider became an aim.

Abhijit Junagade

Winjit Technologies​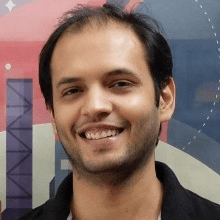 In 10 years, when I go to a hackathon and ask, "Who here has used Postman?" - I want every hand in the room to go up.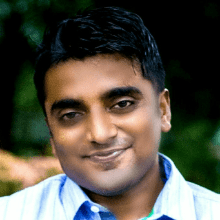 Competencies can be build and nurtured. But right ambition, right motivation and cultural fit is very imp. I will suggest all entrepreneurs in early years to codify it.

Abhishek Ballabh

ExtraaEdge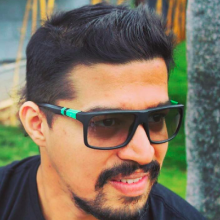 People management, analytical and not emotional driven business decisions is the key.

Abhishek Daga

Thrillophilia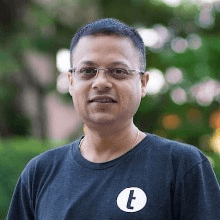 We believe great attitude and the "always be learning" mentality trumps all else and we tend to optimize our hiring for such folks.

Abinash Tripathy

Helpshift