How Nistha Tripathi Left MBA & A High-Paying Job In US To Startup In India
By - CrazyEngineers • 8 years ago • 45.5k views
A computer engineer by degree, this Indore girl has done it all. Right from working at various levels in the financial services sector, to donning the hat of leadership positions in the field of technology & venture capital to writing books to running her own startup, Nistha Tripathi is an entrepreneur with panache.

After completing her graduation from S.G.S.I.T.S, Indore, Nistha worked with CSC India for about an year before going for MS in Computer Science from University of Illinois at Urbana-Champaign. She then worked as the Assistant Vice President at Citi where she worked on one of the company's most successful trading systems.

She has ran operations in the past, been a coder, wrote business plans and is also the author of two popular books titled 'Seven Conversations (Amazon)' and 'MS Book: Smart Engineer's Complete Guide to MS in USA' that have been widely applauded. Nistha currently runs Scholar Strategy, a startup giving genuine study abroad guidance to students looking to study in US.

In an exclusive interview with us, we got Nistha to talk about her growing up years, her experience during her MS days and her journey from IT to the world of startup. Read on!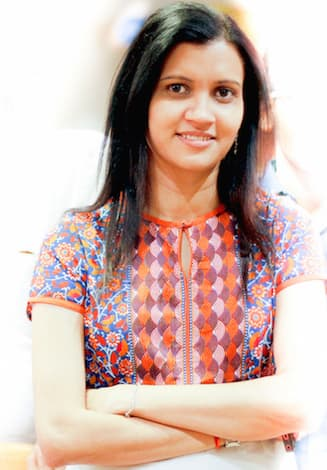 Nistha Tripathi, Founder - ScholarStrategy.com 
On asking about her growing up years, Nistha shared that her Dad and Grandfather occupied senior positions in MP state government. She says, "No one had done business, so the employee mindset prevailed. At the same time, both of them were creative people as well and have published stories and poetries in their time. I think I inherited this creative streak from them and ended up writing books."
Professionally, I believe that you can either fulfill your own dreams or work to fulfill someone else's. I chose the former and it was one of the reasons I decided to come back to India leaving an awesome job in New York.
CE: Tell us about your experience at University of Illinois at Urbana-Champaign.
Academically, my record was brilliant and I topped most of my life at school and college. But my restlessness with status quo was growing. I did not want to get sucked into a mediocre corporate life. So when I was admitted to MS in Computer Science at University of Illinois, Urbana Champaign, I did not think twice about leaving my job at a MNC in India.
With no aid and a middle class background (but parents who believed in me), I emailed every Indian I could find at UIUC. After getting some comfort that financial assistance can be managed after arriving on the campus, I took out a hefty loan to reach the cornfields of Illinois (with no clue about the freezing winter that was about to send a chill down my spine, literally!).
I managed 2 scholarships within the first week and with great pride, sent the loan check back to my parents!
That was the beginning of reaching out for newer and exciting things. This is one trait I have carried with me despite all the ups and downs.
UIUC exposed me to a sense of independence and confidence that I had not experienced before. Also, I saw how well structured American education system is. It was an honor to study under distinguished Professors and with accomplished classmates. For our commencement, our alumni Jawed Karim (founder of YouTube) was invited and that is when I thought of having my own startup someday for the first time.
CE: How would you describe your journey from IT world to being a startup owner and an author?
It has been a conscious evolution as well as a tug of destiny. I was continuously introspecting as to what excites and motivates me. After graduating from UIUC, I joined Wall Street and saw from inside how its downfall began. Layoffs threatened the jobs all around me but my team kept doing great and I was promoted twice. I realized that I had learned what I came to learn and an entrepreneurial itch began to push me out of my comfort zone. I knew that someday I would want to build a startup and for that, it would be best to get a business education. So, I applied to and joined the fulltime MBA program at New York University Stern School of Business where I started participating and leading activities in the Entrepreneurship Club.
Organized Stern's first Entrepreneurship summit inviting Seth Godin for the keynote. This was one of my proudest moments because I am a reserved person by nature and I overcame my natural barriers to pull off something at this level.
This sort of moving towards my passion eventually led me back to India to starting my own ventures and writing books. It is very important to not settle for less. Do not rest until you have reached a happy place in your life.
CE: Why did you decide to dropout of your MBA course? Why did you choose to work at a startup?
My blogs (NisthaOnWeb) and networking efforts at NYU Stern landed me a Director of Operations fulltime job offer with another high profile startup in Manhattan, so I decided to drop out of the MBA program! (had a hard time convincing my parents that I have not gone crazy). It was the kind of offer which was not even given to MBA grads, so I decided to seize the opportunity.
I was trying to learn how to build and run startups, so it was necessary for me to work with startups. The decision turned out a wise one in retrospect. This is why I highly encourage students to understand what would be their ideal career and start developing skills for the same as early as possible.
CE: What was the motivation behind starting Scholar Strategy?
Nistha: I am a tech enthusiast and tried different startup ideas before working on Scholar Strategy. It is an alternative, purely online strategic counseling service for engineers who are interested in pursuing MS/MIS/PhD in US universities. I started it because I believed that existing counselors were fooling students and doing a poor job at genuine guidance. While my previous ideas could not gain traction due to other dependencies, I could run this service completely on my own. So I did not mind working long hours or experimenting with its positioning.
In 2013, I was writing my first novel and did not want to distract myself with demanding jobs.
So, Scholar Strategy had started as a side business but when a couple of students expressed how much they valued my advice and referred their friends, the work started increasing organically.
Since I have pursued MS and MBA from top schools in USA, I was a natural expert on the matter. Plus, I loved connecting and motivating the students, so it did not feel like work. I suppose that is the key. If you do anything that aligns with your real persona, the result can be magical. This is something I help my students to discover as well.
CE: What challenges did you face in initial days of running Scholar Strategy? How did you tackle them?
Nistha: When I started, I did not know how feasible it would be to counsel students and establish a trust and connection without meeting face to face. But online was the only way I would have gone because I did not want to tie myself to a physical location. I wanted to be able to work from anywhere and cater to students all over India. But I had faith that if you genuinely care for what you are doing and provide good service, then clients will come to you. This is what happened. I started small but it soon grew by word of mouth. In last one year, we have grown over 700% and received awesome feedbacks from students who worked with us. We are also a part of Morpheus startup gang.
Pricing was one of the challenges early on. I experimented with my offerings and eventually found what worked for the students. It's important to experiment and constantly tweak till you find the sweet spot.
I realized that different students were at different stages of preparation, so there cannot be a package that fits everybody's needs. So, I created two packages, positioned them carefully and that really helped in the beginning.
CE: Who are the biggest competitors to Scholar Strategy? How does your startup differentiate itself from others in this space?
Nistha: Apart from local counselors, there are few new players in the field of online counseling. My startup has an edge because of my personal experience and network.
CE: How do you go about pricing your services in this competitive market?
Nistha: Right now, we offer 3 packages - high level, comprehensive and personal. These are different in terms of the time we spend with the student and customized advice that is offered. Our pricing is extremely competitive because we do not have any operational costs of running a physical office. We pass this cost saving on to our students.
CE: What are benefits of online application counselling service over local counselling agencies?
Nistha: Online counseling ends up being much more efficient because now you are not wasting time on commuting or waiting in offices. You schedule a phone/skype chat and can do it from wherever you are. Since the whole application process itself is online these days, online counseling makes sense so that you can get the best advice and are not limited to the type of counselors available in your city.
CE: What kind of marketing activities have you done so far? 
Nistha: Marketing is another challenge for any business. There are lot of channels and ways to spend money, so you have to figure out which channels make sense for you. I tried out a couple of things like google ads, Facebook ads, ads on other forums and realized what works and what doesn't. I believe that spending time on understanding your positioning in the market and incoming leads is critical and make a big difference for small businesses. Once I knew two channels that gave me decent ROI, I stuck to those. I care more about conversation rate than the overall traffic and our conversion rates are pretty high which means that most of the incoming queries get converted to paying customers.
CE: Where is Scholar Strategy office located? How big is Scholar Strategy at the moment?
Nistha: I work from my home in Indore since all my clients are online. I hire remote assistants when required and try to keep it lean.
CE: How do you plan to scale up from here? What are you future plans for growth?
Nistha: The biggest challenge in any service based business is scalability. I can only handle a certain number of students and do not take more than that because I cannot compromise on the quality we are offering. To overcome this, I am coming up with informational products that can reach out to more number of students. This is why I released a book to reach to more number of students - MS Book: Smart Engineer's Complete Guide to MS in USA. I have spent over ONE year compiling information for engineers and interviewing 10+ successful professionals who studied abroad for this book and I am very excited for it. There has been a great response from students on it.
CE: What will you say if you had to describe entrepreneurship in one line?
Nistha:
The sheer madness to not give up whatever comes your way. In the end, your doubters and hurdles will surrender. There is a certain fun in proving people wrong and only those who have done it know what it feels like ?
CE: Any message to your readers? 
Nistha: "Twenty years from now, you will be more disappointed by the things that you didn't do than by the ones you did do, so throw off the bowlines, sail away from safe harbor, catch the trade winds in your sails. Explore, Dream, Discover." - Mark Twain
Give it your best shot and know that you did everything you could. 
Note: Only logged-in members of CrazyEngineers can add replies.
Recent updates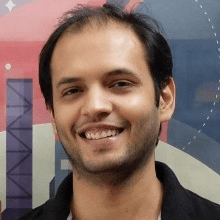 In 10 years, when I go to a hackathon and ask, "Who here has used Postman?" - I want every hand in the room to go up.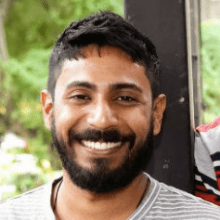 The best way to achieve long-term success is to stay anxious, be super involved in everything that the team does in the nascent stages and keep your eyes on the trophy, even on weekends.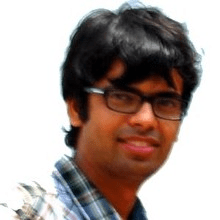 What matters in the long run is how passionate you are about your idea, how much you believe in it, and how well you execute it.

Angam Parashar

ParallelDots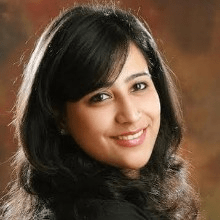 Giving up the comfort of a decent career and a stable income and going to an unknown void was the most difficult thing to do.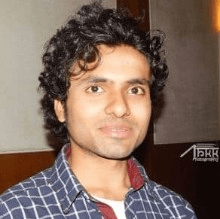 We want to aware people about the benefits of proper organized disposal of waste material can create an impact to their life to the nation and to the environment.

Anurag Asati

TheKabadiwala.com