The Testament's Nishant Mittal: From Surviving Depression To Building A Startup That Mints Millions
By - CrazyEngineers • 7 years ago • 34.5k views
Based out of Dwarka, The Testament is that rare startup which doesn't have big-shot IITians on its founding team, that grew without funding, which thrives by floating around inspiring stories and grows because of its strong, dedicated team which is passionate about its work and the company's mission statement.
The Testament was started by three IP University alumni - Nishant Mittal, Avneesh Khanna and Kumar Sambhav in the year 2012. After being denied a seed funding round by their own college's management, the trio had to pivot their startup's way to success.
Currently, the they are a team of 15 working out of Dwarka and Noida along with 80+ freelances spread across India who work with them everyday. Currently dealing with market acquisiton, tech innovation, training and development for several big clients, The Testament has hit close to Rs 1.2 crore in the last financial year.
In an exclusive interview with CrazyEngineers, Nishan Mittal, Co-Founder - The Testament opened up about his survival story, his thoughts about his high-performing team, key learnings, future plans and a lot more. Read on!

CE: Tell us about your family background & growing up years.
Nishant Mittal: I've grown up listening to tales about my family's glorious historical lineage, despite always being placed in a middle class setting. There's a town called Raghuveer Puri in Aligarh named after my great grandfather, my maternal grandfather was awarded the title of Krishi Pandit and went on to build an empire, the founder of FITJEE is my uncle, and so on. None of this ever affected our life as a simple middle class family until we got in a family dispute. It happened when I was in Xth standard and made me feel I had seen too much already. The hardest part was to see my beloved grand-parents dealing with betrayals from their kids. It was a bitter period which I'm glad to have survived with family.
Even though we survived that crisis, the times which followed weren't exactly rosy. My grandparents fell into depression and ultimately fatal health issues and my father (who always kept family above his professional ambitions) left work to take care of his parents leading to an upheaval in the financial situation of the family. While my mother, a dedicated and committed teacher and home-maker was there to support, this event led to the end of my elder brother's entrepreneurial struggle. To aid the rocky boat, he had to tie it to a stable ship, which he found in the consulting industry.
Meanwhile, I was going through the darkest phase of my life, personally. I was always recognized as a smart and multi-talented kid in my school life till the tenth grade; I made a lot of projects that won science fairs, indulged in music, writing, football and public speaking with extraordinary passion and managed to study well. However, everything faced a catastrophic decline after my shifting to a secondary school.
From a good student with a rock band winning competitions in IITs and a place in a football club, I was deemed as "the weakest kid in class" by my teachers in front of my parents. I spent those two years in school sitting alone in the last bench of the classroom. The situation got so terrible that I had to be taken to different kinds of rehabilitation centres to take me out of that seemingly manic depression.
It seemed like I was the polar opposite of Midas at the time. Anyway, I passed out of school and dropped a year to study for engineering entrances. All this while, I safe-kept my creationist and artistic dreams and instincts.
After dropping a year (and focussing myself completely into studies), I had to settle for something less than my expectations. But I was sure that didn't want to spend another moment in gloom. Maharaja Agrasen Institute of Technology provided me with a lot of opportunities. I pushed my creative endeavours (music and writing) with extraordinary enthusiasm. Finally, The Testament happened in April 24, 2012.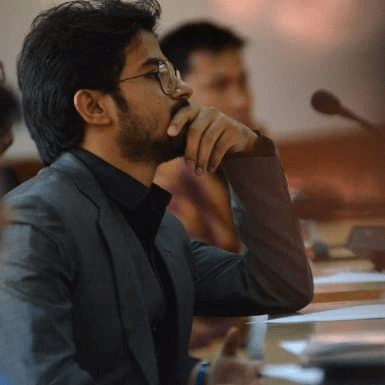 Nishant Mittal, Co-Founder - The Testament 
CE: When did you decide you wanted to be an entrepreneur?

Nishant Mittal: I don't have an answer to "When did you decide on entrepreneurship", I always wanted to be a businessman as far as I can remember. During my childhood days, I used to do things like buying CDs at Rs. 7 from Vikas Puri (where I used to live) and selling them at Rs. 10 in Dwarka (where I used to go to school), as CDs would cost Rs. 12 in Dwarka at the time.

I always wanted to "create and sell" and knew that entrepreneurship was the only avenue which could give me that freedom.

CE: Who are the key people behind The Testament? Could you introduce your team to our readers?

Nishant Mittal: The Testament has:

Avneesh Khanna as the techie - the Yin for my Yang. I think he's nicest guy on the planet who believes in sharpening the axe till his last breath. He's also the one who makes everyone believe that "Hard work beats talent when it works hard enough". It's just a matter of luck that you find someone like Avneesh sharing the boat with you. To call myself extremely lucky would be a terrible understatement.

Kumar Sambhav as the operations guy. He's the "silent bob" who has the capacity to lead and complete difficult projects without a sound. There have been times when the company was dealing with incredible troubles and challenges, and I got to know about them after everything was solved. While that's not a good thing every time, it just goes on to prove what an incredible executive he is.

Rajat Mittal (my brother) as the advisor. He's the experienced guy on the boat, helping us with everything from finance to strategy. In addition to all the resources, he brings the biggest advantage on the table - himself. With the experience of starting and falling alone, he plays the best mentor and guide one can ask for. Also, his consulting background helps us stay ahead of the curve as far as discipline, process alignment and strategy is concerned.

Ankit Jindal as public relations guy. He's one of the two founding partners who're still in college. He comes from a great business family but still works on his passion of starting something from the ground-up. He's an extremely humble, loyal and hardworking person who makes The Testament a home for everybody.

Prakhar Chandna is the second in tech. At 20, the youngest in the team, Prakhar proves how great it can be to start with nothing and make something great. He's an autodidact who doesn't believe in working for free, but it's just that the currency he values most is not money. The knowledge, skills, passion and work ethic he projects at such an age baffles and inspires everyone at the same time.

We're also blessed to have got Karan Rana, Paras Malhotra, and Isha Gupta join the journey.
The Testament Team 
Karan is an army enthusiast who brings extraordinary discipline, passion and accountability in the team. He manages the training division of the company, compelling TheTestament's workforce to lead by an example. It would be safe to say that Karan is the most likable, social person in a place filled with introverts. This inspires him to become a great connector of tomorrow.
Paras Malhotra is a very congenial and efficient individual who works with utmost sincerity and efficiency. He nurtures a grand vision of making The Testament a company which actually changes the world for better. Talking to Paras won't give you enough idea about his brilliance, but working with him will.
Isha Gupta is the epitome of woman power in the company and proves that it's hard to match a female in dedication, discipline and efficiency.
Lastly, I do business development for the company.
In nutshell, this is the best team in the world. Not because it consists of the smartest people, but because it believes in working hard enough to beat them. We're not people with pedigree, we're people with passion. As a team, it makes us really proud to have become the underdogs we've always wanted to place our bet on.
CE: Tell us more about your love for Creative Endeavours - Song writing, stories/short films script writing and playing musical instruments.

Nishant Mittal: Music has been in my life for quite a long time. I've been playing guitar since 11 years, drums since 5 and singing since forever. I also write songs, poems, and short stories. It's my dream to be an artist of great value. Unfortunately, I haven't been able realize it beyond winning some college competitions. It's interesting that despite being a better musician than an entrepreneur, I haven't been able to take that leap. This shows how crucial "people" are for your survival and growth. While I've been extremely lucky to have found people like Avneesh to build The Testament with, I couldn't be as lucky with "Metaphor" (the band I've been trying to make since 5 years).
Making a band is very similar to building a company: You start with nothing but ideas of melodies that seem unforgettable to you, with miraculously rigorous efforts you forge them into pieces which send chills down your spine. You become euphoric and believe that your art can indeed send chills down a lot of spines! Before you know it, your creations become your identity and your mission is to distribute them as wide as you can.
You love what you do and take comfort in the fact that you're making world a better place. All of this happens because of your dream of making something great.
Sometimes I think making a band is even more difficult, partly due to the idiosyncrasies of the kind of people you're dealing with. It's harder to find synergy on the creative level, especially when you have contrarian beliefs and the other guy is high on drugs.
CE: What are your major learnings from this startup so far?

Nishant Mittal: Well, they've been infinite and perpetual. I'm learning a lot even while I'm writing this. However, there are ones which are easy to articulate:
1. Read a lot
2. Never stop, and
3. Stay inspired.
It's like growing a tree from a seed. A lot happens under the surface even before you see the shoot for the first time. And even after that, the story keeps getting more interesting. Some things which can destroy you are beyond your control, like a storm or a maniac uprooting you for no reason. Hope becomes the most beautiful word in your life.
CE: How do you plan to scale up from here? What are your expansion plans? Where do you see your startup two years down the line?
Nishant Mittal: We're getting tech enabled down to our toes. We're growing at 400% YoY and will cross the million dollar revenue mark in two years. We're building a tech product that's expected to take our services to another level which might help us reach our targets much earlier than calculated. Also, we'll be setting up an office in Mumbai in a few months.
In times to come, The Testament will become a sales/marketing engine that any company can switch to for brilliant and standard results across the nation.
CE: What is the most difficult part about running a portal for customer acquisition management?

Nishant Mittal: Since the concept is a little odd, setting right expectations for prospective clients is a challenge.
CE: What is your revenue model? Are you profitable?
Nishant Mittal: We charge per Man-days deployed for a project. We are and have been profitable from the start.
CE: How do you measure the success rate of your startup?
Nishant Mittal: It's difficult to say that especially when you've only graduated eight months ago. Nevertheless, it's an inspiring journey with a lot of promise and potential. We've never raised a penny and are generating significant revenues. I'm hopeful and proud.
CE: Any message for your readers?
Nishant Mittal: You're never too small to try and never too big to fail.
Note: Only logged-in members of CrazyEngineers can add replies.
Recent updates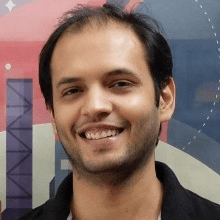 In 10 years, when I go to a hackathon and ask, "Who here has used Postman?" - I want every hand in the room to go up.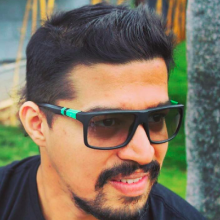 People management, analytical and not emotional driven business decisions is the key.

Abhishek Daga

Thrillophilia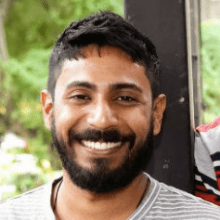 The best way to achieve long-term success is to stay anxious, be super involved in everything that the team does in the nascent stages and keep your eyes on the trophy, even on weekends.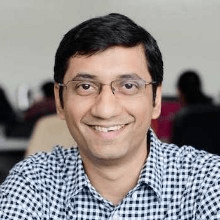 I am happy that we were able to create an online tool that helps people customise their furniture on a real-time basis.

Ajit Shegaonkar

Stitchwood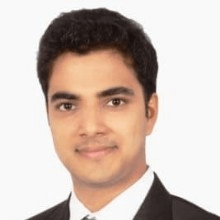 "What makes us unique is the approach and the value we bring on the table - we believe that the people who built the product, are best suited to fix it also."