LetMeDrive.in Founders On Building A Self-Drive Car Rental Startup In Delhi NCR
By - CrazyEngineers • 8 years ago • 32.9k views
Most weekends call for an outing with family or friends to outskirts of the city and most prefer to drive the car themselves instead of a third-party driver. Nimish Agrawal and Navendu Saxena, graduates from Delhi College of Engineering (batch of 2010), knew that road trips are the latest 'in' thing. Though there are several really good car rental companies out there, most don't rent car without a driver. Cashing in on the opportunity, the engineer duo set out to build their own self-drive car rental portal called 'Let Me Drive' which currently operates in Delhi NCR region.

One of the co-founders, Nimish Agrawal is a computer science engineer by degree. He has over 4 years of experience working in the IT industry with the companies Aricent and Aristocrat. We got Nimish to feature in an exclusive interview with CrazyEngineers to discuss his thoughts about building their startup, the competition and how they plan to expand. Nimish says, 
The idea and motive behind this startup has always been to allow our customers enjoy their trips without worrying about car maintenance issues and without intrusion in their privacy that often happens when chauffeurs or drivers join them.
Nimish and Navendu were both placed in MNCs (Navendu has worked with the Bank of America) but decided to leave their jobs to pursue their startup dream.
"The dream of starting our company with this concept was always over our minds and we're glad we've reached until here. To family, its never an impressive idea when young kids talk about starting their own venture and that too when its technology based. Fortunately, we've managed to defy the odds till now", adds Nimish.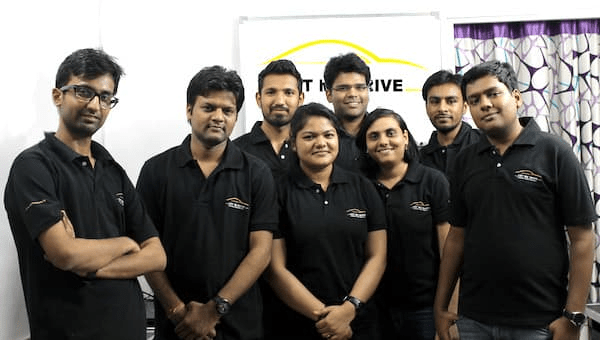 The Let Me Drive Team 
Let Me Drive has been so far completely bootstrapped. They are based out of Delhi and have a 15 people strong team. They are actively hiring for various positions in several departments.
All the car bookings are done through the online portal www.letmedrive.in and payment can be done with all types of credit cards, debit cards and net banking. They provide cars on per day rent basis. Each cycle runs from 7 am to 7 pm. Customers can pick the cars from the specific location or ask for a custom pick and drop.
CE: How is Let Me Drive different from other car rental companies that offer self-driving option?
Nimish: Apart from being the cheapest and most convenient car rent portal, we are the only self drive car rental which provides custom pickup and drop off. Our rates are fixed whether its a weekday or a weekend. Our customers can call us and book cars even in the last minute
CE: How do you manage your fleet of cars?
Nimish: The cars booking status and duration is managed through our online portal. We have our own fleet of cars and we're working aggressively to get more cars so that we don't have to return our customers.
CE: Is Let Me Drive profitable?
Nimish: Yes, we're profitable. We make money by renting our fleet of well maintained cars to our customers and getting their trust and loyalty in return, and not to forget money. With our increased fleet, we intend to increase our customer base and the revenue as well.
CE: Could you tell us about the 'Invest' option on your website?
Nimish: We're continuously working on increasing our fleet and hence we're looking for group or individual investors who are willing to invest for this purpose. We've come up with various profit sharing models for our investors. The details are as given on the site.
CE: What are your company's expansion plans?
Nimish: We plan to expand by increasing our fleet, our number of employees and by increasing our presence. By the end of December we will have our presence in at least 3 cities and a lot many cars too.

CE: Are you hiring engineers at your startup? What are the skills or qualifications you look for in potential candidates? 
Nimish: Yes. We are hiring aggressively and we have an opening for every position. Apart from sound technical knowledge, we look for passionate and enthusiastic people who are willing to grow with our startup.
CE: What is your message to fellow engineers about startup life? 
Nimish: The experience of running our own business has been definitely worth it. Creating a startup gives you all round experience.
Have a dream, Rely on your product and Keep working for it to perform well. Have patience and keep moving.
Note: Only logged-in members of CrazyEngineers can add replies.
Recent updates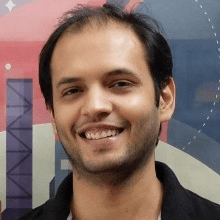 In 10 years, when I go to a hackathon and ask, "Who here has used Postman?" - I want every hand in the room to go up.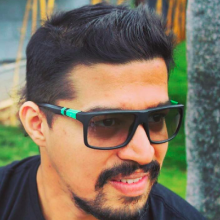 People management, analytical and not emotional driven business decisions is the key.

Abhishek Daga

Thrillophilia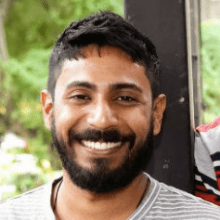 The best way to achieve long-term success is to stay anxious, be super involved in everything that the team does in the nascent stages and keep your eyes on the trophy, even on weekends.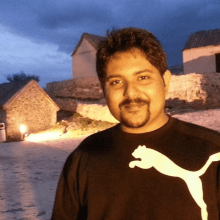 Networking with the right people at the right time is very important for a good clientele. And when you deliver decent work from your end, the goodwill leads to one client from another.

Amitava Ganguly

Couch Potato Media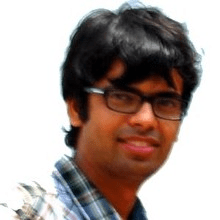 What matters in the long run is how passionate you are about your idea, how much you believe in it, and how well you execute it.

Angam Parashar

ParallelDots