"Life is simple provided you treat it as one!"- Nikita Mittal, Co-Founder , Rezortify
By - CrazyEngineers • 8 years ago • 28.2k views
Rezortify is a resort discovery portal in India. Co-founded by Nikita Mittal and Dhaval Jani in 2014, Rezortify brings its users to the best resorts at prime locations based on their interests, taste and preference. While Nikita Mittal is an Electronics and Communication engineer, Dhaval Jani is a Computer Science Engineer by degree.
In an exclusive interview with CrazyEngineers.com, we got Nikita to talk about her experiences at Rezortify, her educational and professional background, the team at Rezortify and source of inspiration for them, how she keeps the team motivated, future expansion plans, how they create revenue and a lot more. Nikita also discusses if startups in early days should focus on creating multiple sources of revenue and important books for any engineer. Read on!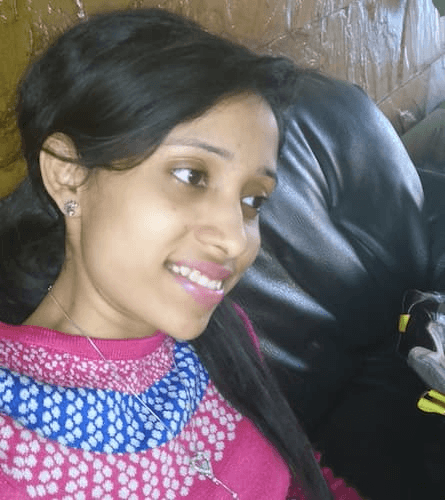 Nikita Mittal

CE: Hi Nikita. Could you brief our readers about Rezortify?
Nikita: Rezortify is a resort and weekend getaways discovery portal. We provide listing to the weekend getaways and resorts, thus bringing them to the required limelight they should be in. Marketing, you can say! And at the same time, we are a platform wherein a traveler can browse through the list of available weekend getaways around his city and can give his weekend a makeover.
CE: Could you tell us a bit about your background?
Nikita: Well academic wise, I am an electronics and communication engineer. But I have a keen eye for digital marketing. I am into content marketing for past five years and into IT sector for last one year!
CE: What was going through your mind when you decided to launch Rezortify? How did the team come together?
Nikita: Dhaval (the other co-founder) and I were good friends. Once we hopped near a resort. It was awesome but still didn't have any online presence. It was then that the idea of Rezortify came into our minds. There are various resorts and weekend getaway options around us which possess the ability to entice travelers and amp them with all the things that the youth of today, after a whole hectic week at the office looks for! We just brought all these elements onto a platform, thus making it easier both for the travelers and the resort owners to meet each other.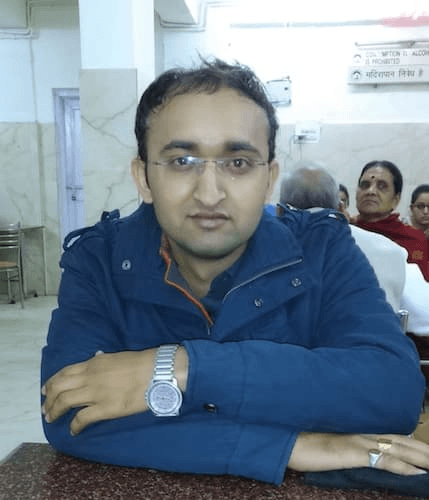 Dhaval Jani
CE:  If you wanted to create an environment where motivation can thrive, what is the first thing you would do?
Nikita: Positivity – positivity is the answer! Motivation comes along with positivity. Spread good vibes, cheerful music and the desire to reach at the top doesn't matter what all it takes is the key to stay motivated. Believe in yourself that no matter what all comes in my way, I'll find the way out! This is the way we at Rezortify stay motivated.
CE: What are the three books you think an engineer should read and why?
Nikita: Who Moved My Cheese by Spencer Johnson – a perfect book that teaches to stay alert regarding all changes that are going around you! Then the autobiography of Steve Jobs – when he could do, why can't us? And third one, You Can Win by Shiv Khera! Tough job – it was difficult to lower down the choices to three ?
CE:  What you wish you knew before you started your first business?
Nikita: Nothing! Businesses or rather startups start from scratch. It is the step by step process. The failures and the successes - this process makes your product. So would we have known anything in advance, this crucial process might have got staggered!
CE: What are your future plans? Where do you see yourself and Rezortify five years from now on?
Nikita: With god's grace, we are looking forward to collaborate with more and more resort owners, weekend getaways and holiday packages providers. We are also looking forward to extend our reach to other geographies.
CE:  How does Rezortify creates revenues? Do you believe startups in early days should focus on creating multiple sources of revenue?
Nikita: Our main source of revenue as of now is through resorts listing. We didn't make millions in our first 6 months, but yes we started! No, I don't believe in focusing on multiple sources of revenue instead startups in their early days should focus on building customer centric product, revenue follows!
CE: What would be your advice to engineers who are clueless about their own career and expectations from personal and professional life?
Nikita: 
Life is simple provided you treat it as one! Do what your heart says and use your mind to set it correct!
10. Any message for the readers?
Nikita: Stay tuned to crazyengineers.com. They are doing a fantastic job! Keep dreaming and strive hard to fulfill them! 
Note: Only logged-in members of CrazyEngineers can add replies.
Recent updates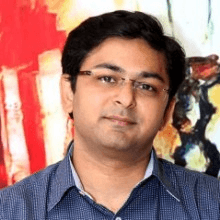 We understood the client's need of going mobile friendly and making solutions that will help save time and money. That is how our direction of being known as one of India's best enterprise mobility solution provider became an aim.

Abhijit Junagade

Winjit Technologies​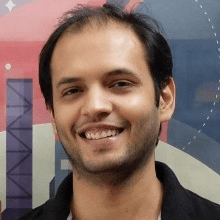 In 10 years, when I go to a hackathon and ask, "Who here has used Postman?" - I want every hand in the room to go up.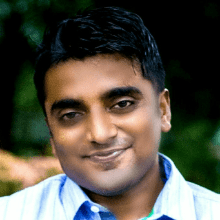 Competencies can be build and nurtured. But right ambition, right motivation and cultural fit is very imp. I will suggest all entrepreneurs in early years to codify it.

Abhishek Ballabh

ExtraaEdge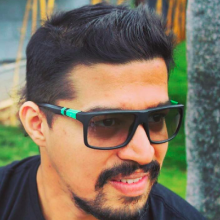 People management, analytical and not emotional driven business decisions is the key.

Abhishek Daga

Thrillophilia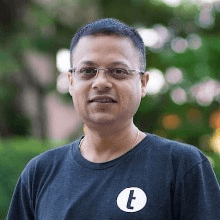 We believe great attitude and the "always be learning" mentality trumps all else and we tend to optimize our hiring for such folks.

Abinash Tripathy

Helpshift