Nikhilesh Tayal On His Entrepreneurial Venture 'StagePhod'- A Marketplace For Filmmakers
By - CrazyEngineers • 8 years ago • 44.2k views
How many times have you been in a situation where you need to create a professional video or animation clip for your product and service and those services aren't readily available in your locality? Startups in India are many a times looking to connect with filmmakers and artists to collaborate for their creative presentations, however they don't get what they need in a hassle-free manner. This is where Nikhilesh Tayal's StagePhod.com comes to the rescue. In November 2014, Nikhilesh founded a platform to help individuals and startups discover filmmakers, editors or photographers across India. Stagephod is both a community as well as a marketplace for artists. In less than 9 months of launch, the platform boasts of 200+ registered professionals.
We got in touch with Nikhilesh, an IIT Kharagpur graduate and now the Founder and Enabler at Stagephod to feature in an exclusive interview with CrazyEngineers to know more about his startup. Read on!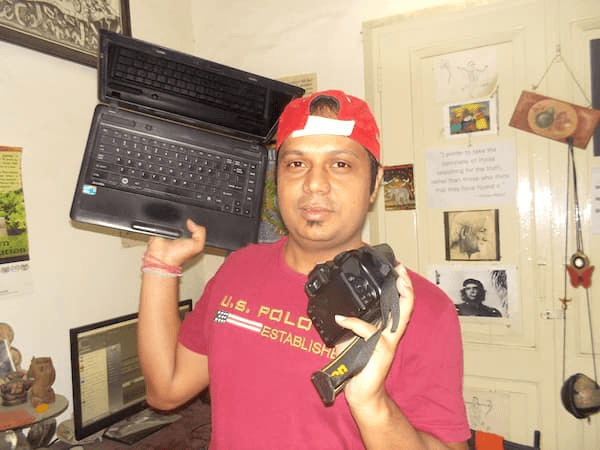 Nikhilesh Tayal, Founder - Stagephod.com
Brought up in beautiful 'City of Lakes' aka Udaipur, Nikhilesh was more inclined towards sports and arts instead of academics. He recalls, "I was not very good in academics hence didn't get any recognition or appreciation during my school life especially when it came to studies. The only achievement I had was that I played badminton at state level U-13 once and did some theater. But never the less somehow I could just marginally clear IIT-JEE. In fact preparing for JEE was the first bold decision I took because of no pedigree or past credentials."
From that time my thought process was simple which I still follow – I should not repent later and "what if" question should not haunt me afterwards.
"So I can safely say that I am an intuitive person and get driven by my gut feeling", he adds.
Entrepreneur bug had bit Nikhilesh in college itself but not knowing what to do about it, he like thousands of engineers, joined Infosys thinking it would give him the exposure of how businesses operate. No points for guessing, he soon realised that working in an MNC would not help him in starting up. So he quit it only to join as a Marketing Intern at Robert Bosch and then as a Business Development Manager at a startup called iViz Techno Solutions.
He says that working at a startup gave him immense learning and after a year he decided to start something of his own. Nikhilesh says, "I didn't have much cash so I came back to my native place and started CVbhejo.com - A recruitment platform for Tier 2/ 3 cities. We worked hard, got good traction and also got incubated at The Morpheus but couldn't monetize the traction. So had to shut it down. In November 2014, I started Stagephod."
CE:How did Stagephod happen? Who are the other people working with you on it?

Nikhilesh: After shutting down CVbhejo, I'd again started doing theater and also made a short film. (During college days and in Infosys I found my natural inclination towards theater). When I made a short film, I realized that filmmaking is very much an entrepreneurial activity. So started a not for profit platform to showcase filmmakers and their work.
After talking to filmmakers and startups, identified the gap that a dedicated market place is missing which can create value for both filmmakers and organizations.
So pivoted to Stagephod.com, a platform to help filmmakers find work opportunities & organizations to find video makers and manage their projects professionally. Here it is, how it works - How does it work? - Stagephod
CE: How is Stagphod different from other freelancer platforms that help connect talent with organisations? Who are your biggest competitors?

Nikhilesh: It is just not simply a freelancer market place but a dedicated and managed market place to hire a video maker to create any kind of video such as company video, product video, client testimonial video, web series, social video, explanatory video etc. Currently, its just finding a filmmaker but we are working on to add project management tools which will help organizations to manage their projects professionally. There is not direct competitor as no such platform exists in India but currently people rely on references, Quikr, Facebook groups, generic market places like Fiverr, Elance etc. to find a video maker.
CE: How has your experience been in working with freshers in filmmaking?

Nikhilesh: As I said, filmmaking is very much an entrepreneurial activity, every filmmaker has its own unique story. Every filmmaker I interacted with has inspired me.
CE: You were picked up among the 'Top 10 emerging entrepreneurs of India'
by UTV-Bloomber for your first successful startup CVBhejo.com. Why did you have to abandon it? What did you learn from it?
Nikhilesh: Yes I got selected among the Top 10 entrepreneurs in a TV series called 'The Pitch' on Bloomberg TV. We have done almost everything good in CVbhejo except cracking monetization part. We were working in Tier 2 and tier 3 cities and people there don't have much paying capacity and paying will, so we just couldn't sustain ourselves financially and had to close it. As only thing which is guaranteed in a startup is learning. We too learned a lot. Also, the learning was not restricted to professional activities. I grew as a person and that's all that matters.
CE: What marketing strategy do you adopt to get your customers to discover Stagephod?

Nikhilesh:
We haven't spent any money on Stagephod till date but managed to get 40+ clients and 200+ filmmakers. More that 11.5 lacs worth of project got listed in just 2 months.
Mainly we have written content around filmmakers. We started featuring filmmakers and we covered around 200+ of them and then after realising the gap, we started a section for organizations to post their requirement. I suppose there was a genuine gap of not having such platform. So, once we started, word of mouth gave us the clients.
CE: You are already working with big brands like Snapdeal and Cashkaro. How did you strike your first big deal?

Nikhilesh: As I said, word of mouth. Snapdeal, Commonfloor, Cashkaro and other clients came through reference or Google search. We didn't make any effort to reach out to these people.
CE: Is Stagephod bootstrapped or funded? What is Stagephod's revenue model?

Nikhilesh: It is bootstrapped currently. We are in talks with angel investors and will close a round soon. Currently we take commission from video makers and for organizations, it is free to post their requirements.

CE: Which feature of Stagephod are you the most proud of?

Nikhilesh: Like entrepreneurs, filmmakers also struggle a lot financially. With Stagephod, we are providing filmmakers a platform to find work opportunities. As a fellow entrepreneur/ struggler, when filmmakers get paid, I feel very proud and satisfied.
CE: How do you plan to scale up from here? What are the plans in the next couple of years?

Nikhilesh: We have to cover lots of ground in B2B video creation market. Soon we will also enter in wedding films (B2C) and professional photographers (B2B)
CE: What weighs more when it comes to modern day filmmaking-Technology or talent?

Nikhilesh: I am not an expert in filmmaking but in my opinion talent is more important as technology is nothing without good passionate talent.

CE: Any message for your readers?

Nikhilesh: Follow your intuition. Be insanely passionate. Have patience.
Note: Only logged-in members of CrazyEngineers can add replies.
Recent updates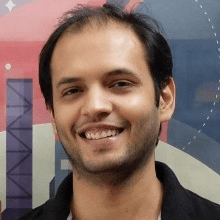 In 10 years, when I go to a hackathon and ask, "Who here has used Postman?" - I want every hand in the room to go up.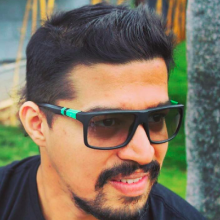 People management, analytical and not emotional driven business decisions is the key.

Abhishek Daga

Thrillophilia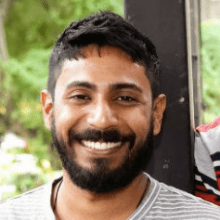 The best way to achieve long-term success is to stay anxious, be super involved in everything that the team does in the nascent stages and keep your eyes on the trophy, even on weekends.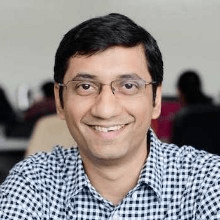 I am happy that we were able to create an online tool that helps people customise their furniture on a real-time basis.

Ajit Shegaonkar

Stitchwood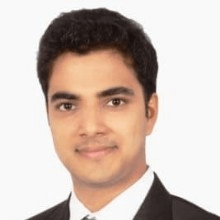 "What makes us unique is the approach and the value we bring on the table - we believe that the people who built the product, are best suited to fix it also."