GharFinder Founders On Their Vidarbha-Based Startup Going Places
By - CrazyEngineers • 7 years ago • 30.2k views
When most of their friends were dreaming about their future jobs and the idea of savings to buy their own house, these two engineers were toying with the idea of creating a portal that can revolutionise the real estate market in Vidarbha region. In February 2013, an year after graduating from an engineering college, the two Nikhils - Nikhil Nimbhorkar and Nikhil Kitukale, working out of Amaravati (a town 150 kms away from Nagpur, Maharashtra) gave shape to their idea with 'GharFinder.com' - an online real estate service portal that lets users take wise and profitable decisions regarding buying, selling, renting and leasing of properties in India. By 2014, they had covered most of the regions of Vidarbha and started growing in Pune and Mumbai as well. The duo received an initial funding of Rs. 10 Lakhs from an angel investor and are now rapidly expanding in new areas.

Nikhil Nimbhorkar is the CEO at GharFinder, whereas Nikhil Kitukale is the COO. The CEO manages a team of 13 people and the entire administration from their head office, whereas the COO takes care of Marketing at Pune and Mumbai Region while managing and preserving existing clients.

In an exclusive interview with CrazyEngineers, we got GharFinder's CEO and COO to talk about their startup's journey so far, the challenges they faced and the road ahead. Read on!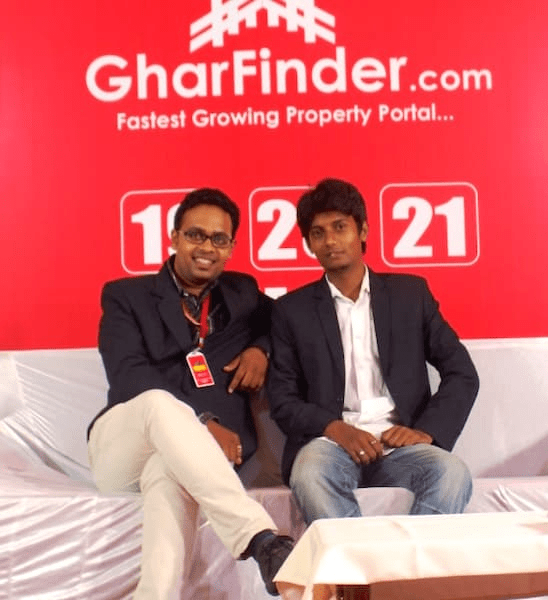 Nikhil Nimbhorkar (L) and Nikhil Kitukale (R), Co-Founders @ GharFinder 
[All the answers are written by Nikhil Kitukale, but he was speaking for them both when he answered all these questions.]
CE: Why did you choose to work on a startup in the real instate domain? 
Nikhil: We were the backbenchers of college times and were always more interested in building our own business rather than working for someone else. With the construction boom in the Vidarbha region and new generation looking to buy their first home, we were convinced that there was a massive opportunity and we started working towards helping the layman explore property options which he could never have explored physically. The motto behind the innovation of GharFinder is to make it easy for a common man to find their dream property just by few clicks by identifying what they need and giving them relevant options.
Real estate sector is one of the fastest growing markets in Vidarbha and keeping that in mind and the fact that families are turning nuclear, we inspired to work aggressively to make the portal more user friendly.
CE: How did you meet each other? Did you both agree to work on this idea right from the start? What were your baby steps into the startup world as a team?
Nikhil: We studied engineering in P.R. Patil College of Engineering and Technology. We were friends since first day of our engineering and during college times too we were partners. He used to work as a Gathering Secretary and me as a Cultural Secretary for all four years. It was Nikhil Nimbhorkar's idea to start GharFinder and he initiated the concept in 2011 (third Year of our engineering). He shared the idea with me and in few seconds I agreed on the idea.
From 2011 to 2013 we were only taking baby steps. Family background of Nikhil Nimbhorkar was in real estate and that helped us a lot. We surveyed the region around Amravati and at that time we were having a list of all the constructions in the coming 4 years.
CE: What kind of research & planning went on behind the startup? 
Nikhil: In 2011-2012, there was a big boom in real estate in Vidarbha. Even our families too were struggling to buy property but there was not a single platform where they can see all the properties in their budget sitting under a roof. Considering this fact we two came up with idea of GharFinder.
Initially we started visiting builders on daily basis and share our idea with them. And we found tremendous response from their end. They were eager to work with us as it was first real estate related startup from Vidarbha. We also used to get proactive suggestions from builders which helped us a lot in customizing the portal.
CE: What were the initial challenges that you face while starting up GharFinder? How did you tackle them?
Nikhil: There were 'n' number of challenges which we faced during the initial stage of our startup. The main was of finance as we both belong to middle class families. Also, the lack of industrial experience was a big challenge. We were not aware of startup formalities at the age of 22. Nikhil Nimbhorkar played a vital role to tackle financial challenges which we were facing during our initial stage. There was again a big challenge to convince society and relatives about our decision of startup. However, we believed in our instinct and were confident in our idea. Now they appreciate us for our work and we are regularly visited by many for advice related to their startup.
CE: Was it difficult to convince family & friends about your decision to quit your job? When did they come to terms with it?
Nikhil: Yes, for me it was next to impossible to convince my family. There were several reasons why I failed to convince my parents. First one was being the only son of my parents and their dream to see their son earning 6 digit salary. After starting Gharfinder my parents were not aware about my startup for 2 years. After a while, when Gharfinder established a solid base in the Vidarbha real estate market, we were getting several well known names as our clients across the area and we managed to earn considerable profit, only then I gathered the courage to approach my mother to tell her about the my job and the startup. I am really thankful to her that she understood my desire and managed to convince my father.
On the other hand, Nikhil Nimbhorkar's family was helping us in all possible ways for our startup. I remember our first office was Nikhil Nimbhorkars's study room. We used to sit there for hours and his mother used to serve us food at our work desk.
Our common friends were all very supportive. They help us in all situations. We have never hesitated to ask them for any help. Appreciation and suggestions from our friends always kept us on the right track.
CE: Who was your first big client and how was the experience of dealing with them?
Nikhil: Yeah. I am glad to write about my first client and it was "Shardul Associates" from Amravati. The idea of Gharfinder was first shared with them and then it was implemented. They were the most helpful client that we ever dealt with. They taught us the real estate grammar as when we have started we had no idea about the sector. We started learning by interacting with clients.
We even personally visited the construction site, sat with the workers and waited for the appointments of builders for hours. But we never got tired of this we always enjoyed these situation and took it as a learning activity.
CE: Why should someone go for Gharfinder instead of Housing.com, 99acres.com? What are the key points to remember for anyone who finds about you the first time?
Nikhil: Housing.com, 99acres.com are already big players in real estate domain and they have spent enough time and money in marketing to build relationship with people. Gharfinder is also on the same track of approaching to potential clients as home seekers and builders.
The key point I can say is that the database of property and builders we are having now, particularly of Vidarbha is a factor which can keep our visitors stick to the portal. Also, customer support that we are offering is tremendous. We also regularly meet the builders and broker to verify their authenticity before the listing goes up on the portal. This practice has ensured two things – one; that the property buyer is not led down-the-garden-path, and two, only valid brokers and builders come forth to get listed.
CE: How do you go about hiring at Gharfinder? How big is the Gharfinder team at the moment?
Nikhil: While hiring for Gharfinder we never look for an employee. We always look for a person who is self motivated and crazy about his work. Stability is a key factor we consider to join Gharfinder. The marketing guys we have can even sell air with their convincing skills.
CE: Which part of the job do you find the most challenging?
Nikhil: Challenges are everywhere in business, only the way of facing them are different. Preserving an existing client is the most challenging job I think. But because of our Customer First Attitude we have built a healthy relationship with all our existing clients, and their appreciations always keep my team encouraging.
CE: Share a memorable experience from your journey in the world of entrepreneurship. 
Nikhil: When we started GharFinder we both were 22. We used to regular visit the builder's offices. During one such visit, we were not allowed to go in by the watchman. He said, "Come with your parents." Now, one can imagine how difficult it was to convince builders at that time.
CE: What do you love the most about being an entrepreneur? What is your advice to those who are just starting up?
Nikhil: I love my job always. To work with big players in real estate world and communicate with them on daily basis is joyful for me. Also, the respect community gives always encourage me to grow.
There are several things I would like to advice to the guys behind new startups:
The very first and important thing is stick to your goal. Be yourself and be firm on your decision. Opportunities are everywhere. So keep the vision intact to grab those. Always keep the customer first attitude.
Note: Only logged-in members of CrazyEngineers can add replies.
Recent updates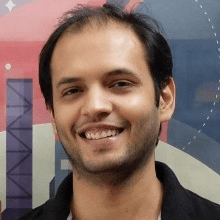 In 10 years, when I go to a hackathon and ask, "Who here has used Postman?" - I want every hand in the room to go up.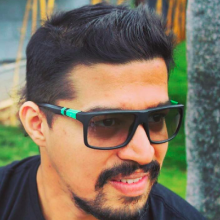 People management, analytical and not emotional driven business decisions is the key.

Abhishek Daga

Thrillophilia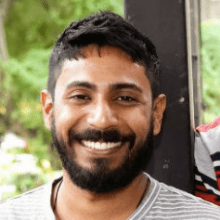 The best way to achieve long-term success is to stay anxious, be super involved in everything that the team does in the nascent stages and keep your eyes on the trophy, even on weekends.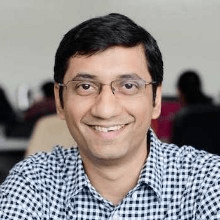 I am happy that we were able to create an online tool that helps people customise their furniture on a real-time basis.

Ajit Shegaonkar

Stitchwood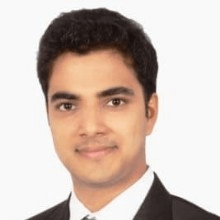 "What makes us unique is the approach and the value we bring on the table - we believe that the people who built the product, are best suited to fix it also."