Groww's Neeraj Singh on how they make investing in mutual funds SIPs 100% paperless and easy
By - CrazyEngineers • 5 years ago • 29.8k views
Growing up in a small town in Uttar Pradesh, Neeraj Singh lived in a cantonment area as his father served in the Rajput Regiment. He believes he was an average student and did not take particular interest in any subject except computers. He first got introduced to coding in 7th standard when it was added as a subject in his curriculum at his Army school. After learning the basic concepts in programming by himself, Neeraj successfully developed a Billing System for the Army Canteen. That's how he knew he would one day become a software engineer
Post completing his education, Neeraj started working with JDA Software as a software engineer in their strategy team. After that, he joined Ivy Comtech as a Senior Software Engineer. Prior to co-founding Groww, Neeraj was with Flipkart as an engineering manager for ~ 5 years, where he built the Flipkart customer returns and refund system and initiated a new team focusing on hyperlocal delivering and flexible supply to meet the demand.
Neeraj co-founded Groww.in in April 2016 with his partners Lalit Keshre, Harsh Jain and Ishan Bansal out of Bengaluru. They have recently raised an undisclosed round of seed funding from Y Combinator, Myntra founder Mukesh Bansal and Ankit Nagori who was previously the chief business officer of Flipkart.
The Groww platform (which is available as an Android app as well) offers more than 5000 mutual funds where investors can invest without any paperwork. They plan to grow up to 1 million users by the end of 2018.
In this exclusive interview with CrazyEngineers, Neeraj talks about his entrepreneurial journey and operations at Groww. Read on!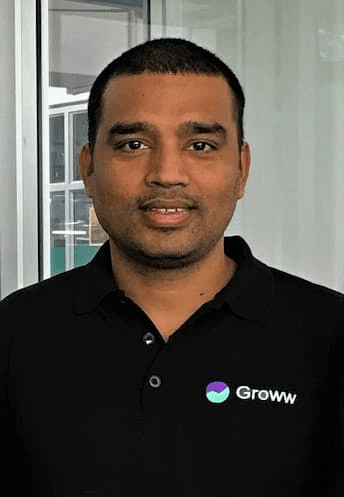 Neeraj Singh, Co-Founder & Engineering Head, Groww.in
CE: What is Groww all about? What important problem does Groww solve? Could you walk us through the various offerings of Groww?
Neeraj Singh: Groww is on a mission to make investing accessible to everyone in India. It is all about making people believe that everyone is an Investor.
The idea of Groww is to make the complex investment scenario simple; to give an easy-to-use experience along with customer-centric approach leveraging technology and data science.
While doing an in-depth analysis of the Indian investment scenario, we found that despite the e-commerce boom, the finance sector has largely stayed traditional and remained complex. Going further we discovered that Indian households have the necessary capital but aren't essentially investing in wealth creation products. We choose to dive in looking at the market opportunity and founded Groww.
CE: How does Groww help in making investments easier for people?
Neeraj Singh: We understood that investment as a subject is difficult to understand. Every individual investor has a unique and different set of questions in mind. Once the customer joins the platform by a paperless process, the experts on Groww platform educate investors and answer all the questions that they have before and after investing. Depending on the individual goal or purpose, Groww suggests customized Mutual Fund buckets comprising a mix of different kinds of mutual funds. There are close to 2,000 use cases and tailor-made plans on the platform.
To further help investors, we have also taken a community-based approach by starting various groups, keeping in mind that people find it easier to invest when they consult their peers. We manage and moderate these groups with investors.
CE: What is the revenue model for Groww?
Neeraj Singh: Right now, we do not think much about revenues. Our focus right now is to build the best product out of India.
CE: What was the major turning point in the journey of Groww?
Neeraj Singh: We are still at an early stage and are seeing rapid adoption and growth. What excites us the most – when we get to hear good things about Groww from our customers. And that has been continuously increasing. This is what we work hard for.
CE: How do you approach marketing your business?
Neeraj Singh: Our growth is mainly driven by word of mouth and network effects. And we believe that is the only scalable way to grow in consumer space in India.
CE: People are extremely afraid of investing in anything that has the word 'equity' attached to it. What is your take on this?
Neeraj Singh: I believe existing misinformation and mis-selling has a lot to do with it. Traditionally, financial products have been "sold" almost without educating the investors. However, things are changing now. Internet would be the enabler for this change.
CE: It is said that Mutual Funds are complicated. Is this true?
Neeraj Singh: If I look at from user's perspective, they are indeed very complicated. Before we started thinking about Groww, I was in the same boat. But as some wise man said – everything is complicated till they are made simple.
CE: Does Groww offer comprehensive services to their customers?
Neeraj Singh: The fundamental premise of our business is to provide the best customer experience one can get in the industry. So yes, we offer comprehensive services.
CE: What is your plan to survive if the company progress is slower than anticipated?
Neeraj Singh: We are very well funded and backed by the renowned brands. And we always keep enough money in the bank to survive longer.
CE: Thanks for your time. Any message for your reader?
Neeraj Singh: Thank you for asking me these questions. I think the best message I can give readers is to just read this message from Charlie Munger, a longtime partner of Warren Buffet, the richest man on Earth about learning –
"Go to bed smarter than when you woke up."
— Charlie Munger
Note: Only logged-in members of CrazyEngineers can add replies.
Recent updates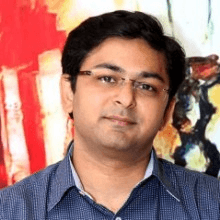 We understood the client's need of going mobile friendly and making solutions that will help save time and money. That is how our direction of being known as one of India's best enterprise mobility solution provider became an aim.

Abhijit Junagade

Winjit Technologies​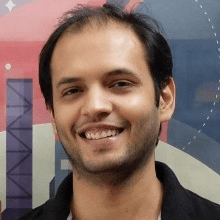 In 10 years, when I go to a hackathon and ask, "Who here has used Postman?" - I want every hand in the room to go up.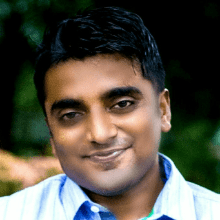 Competencies can be build and nurtured. But right ambition, right motivation and cultural fit is very imp. I will suggest all entrepreneurs in early years to codify it.

Abhishek Ballabh

ExtraaEdge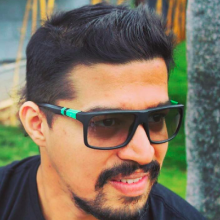 People management, analytical and not emotional driven business decisions is the key.

Abhishek Daga

Thrillophilia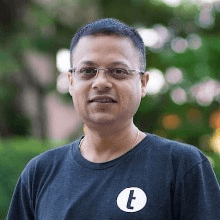 We believe great attitude and the "always be learning" mentality trumps all else and we tend to optimize our hiring for such folks.

Abinash Tripathy

Helpshift