How Namrata Soni Built Twikster - A Customizable Ecommerce Platform For Every Indian SME
By - CrazyEngineers • 7 years ago • 27.3k views
Like they say, it all started over a beer. Twikster is no exception. The founder, Namrata Soni was working as an eBusiness Systems Consultant at Wells Fargo (San Francisco) in 2013. She had realised that the e-commerce boom was at its peak in India, but existing solutions to get a small or medium scale business online weren't up to the mark. She and her friend Priya Ramakrishnan (who now works as the Technical Advisor @ Twikster) had identified the gap in the market that needed to be addressed. That's when Namrata decided to quit her job to return to India and start up a company. Their only aim was to help Indian retail businesses build an online presence. That's how Twikster was born.

Twikster is an e-commerce enablement platform for SMB's in India. It allows retailers to get started with their e-commerce story with a Forever-Free e-store on an easy to use, do it yourself framework. From here, store owners can purchase other features and services as and when their pocket allows or their business demands. The pricing is simple and transparent, with absolutely no monthly subscription fee and no forced pricing plans. Everything that users need to start and grow an e-commerce business, in a few easy steps.

Namrata hails from Bangalore and has done her Bachelors in Business Management in 2002 and her MBA from California State University-Los Angeles in 2008. She has more than 10 years of experience of working with various companies including Benett Coleman, Mercury Insurance and Wells Fargo. Since May 2013, she has been working as the CEO of Twikster.com.

We got Namrata to feature in an exclusive interview with us to discuss her startup's initial days, their motivation, the competition, future plans and a lot more. Read on!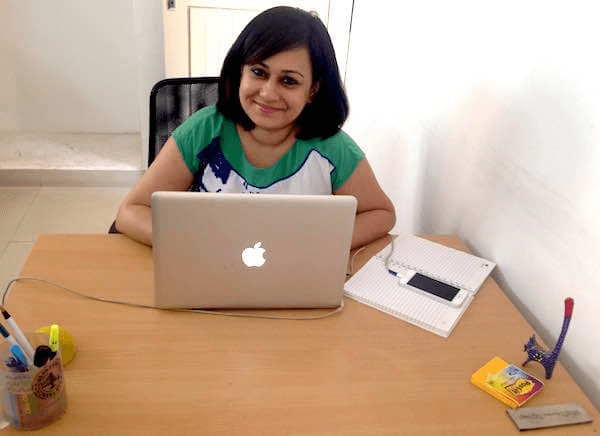 Namrata Soni, Founder & CEO - Twikster  
CE: Please tell us about your growing up years. Are you a first generation entrepreneur? 

Namrata: My family is originally from Dehradun but we moved to Bangalore when I was only 9. I grew up here so to call myself anything but a Bangalorean would be wrong. ? My mother has been a teacher for as long as I can remember. She previously taught kindergarten and junior school kids in a regular public school but now she teaches underprivileged children who go to government schools and need extra academic help to graduate from one class to the next. My father on the other hand is a businessman. So no, I am not a first gen entrepreneur in some sense. Our thinking of course is vastly different.

CE: Twikster was launched in early 2013. What was going on in your mind? What was the thought process like?

Namrata:The parent company of Twikster (Dextral Solutions Pvt Ltd) was incorporated in May 2013, which is when we started planning for the development of the Twikster platform. Back then and ever since, we have had only one intention - to make online selling easier, accessible and more affordable for every retailer in India. Twikster itself was launched in May 2014, one year ago.

CE: What is the core technology that Twikster is built on?

Namrata: Twikster is built on PHP . Vinay Saini, our CTO has been the hands-on developer from the word go.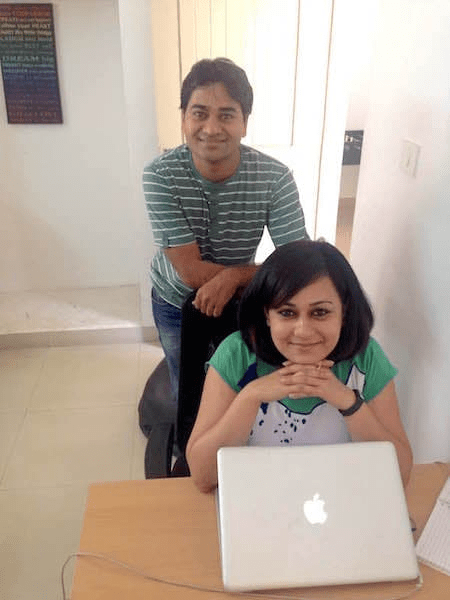 Namrata with Vinay Saini, CTO - Twikster 
CE: What are the key areas that you are directly involved in under operations at Twikster? 

Namrata: I am involved with product management, marketing, all day to day activities, fund raising, pretty much everything other than hands on development. Thankfully we have a great team for that.
CE: Whom do you consider as your target market? Why? Are you focusing on bringing certain kinds of shops online? 

Namrata: Our target audience is creative small and medium businesses looking to sell online. Twikster has recently launched a new offering called "Twikster WIN" in partnership with PayU - see details here.
CE: What thought went behind Twikster's game-changing pricing model? 
Namrata: Priya and I noticed that all e-commerce enablement platforms in India have very restrictive pricing plans, with a set of pre-defined features, that range from 1000 Rs. per month to 7000 Rs. per month. We wanted to approach e-com enablement differently by creating a platform where store owners can start off easily and affordably, where they can have a very custom set of features based on what their pockets allow or their business demands. Core to this was building the platform such that it would be cost effective yet powerful and we have thankfully been able to achieve that!
CE: How is the Twikster model different than others? 
Namrata: Most popular e-commerce enablement solutions in India follow a pricing model that forces users to choose a plan and pay a monthly subscription fee for a set of pre-defined features. Often, users have to move to a higher, more expensive plan to get basic support or for just a few features that they may need on their store. And these plans don't come cheap; some painfully costing as much as Rs. 60,000/- to 84,000/- annually. Consequently, this model results in alienating a large section of people and makes it harder for small and medium players to compete fairly.
This is where Twiksters new pricing model is set to give users that edge. Users are liberated from forced monthly subscription fees and bundled features.
With 'Twikster GO' anyone can create a 'Forever-Free', feature-packed, mobile-friendly online store at 'Zero' monthly subscription fee.
From there on, users may choose to pay for specific support, services and features when their business demands it or their pocket allows it. It provides a wholesome package in the absence of forced pricing plans and monthly subscription fees.
Should the user decide to upgrade to being a Twikster 'Preferred' user, a nominal one-time set up fee of Rs.6999/- and a small annual maintenance fee of Rs.2399/- kicks in. The Preferred user is empowered with end-to-end support to create an e-commerce store, set up on multiple marketplaces, tie up with logistic providers, open merchant accounts with payment gateways and access a host of add-ons that may be purchased as and when required.
And just when you thought it doesn't get better, users have the option of upgrading further still, to becoming a Twikster 'Pro user', by signing up for multiple add-ons, which you can pick from a long e-commerce friendly list of add-ons, and have the benefit of preferential bulk pricing.
The platform comes with no deterrent hidden costs or monthly subscription fee, which many users find daunting and tedious. It gives them clear-cut options and places control firmly in their hands.
The pursuant transparency of this model allows the user to make decisions swiftly and with certainty about what they are getting.
CE: How big is Twikster at the moment? What are the plans for scaling it from here? 
Namrata: Twikster is a small team at the moment but things are looking great and we are in the process of hiring, growing the team and scaling.
CE: Providing support to new e-shop owners must be a daunting task. How does Twikster handle tech-end support? 
Namrata: We work very hard to ensure that technology does not fail us once the stores are live and kicking. Regular maintenance of the platform and servers, end to end testing and very stringent policies help us reduce technical issues. If and when there is need for tech support, our team is able to respond and fix things swiftly!
CE: How is Twikster different from Zepo or KartRocket? Whom do you consider your biggest competitors? What steps do you take to keep an edge over them? 
Namrata: Twikster is built and priced differently from Zepo and KartRocket. We have broken every feature down to its smallest possible component and our customers benefit from this. Store owners are able to start off affordably and then add features as and when they need. One feature or ten, they can choose what is most suitable for their business. Regardless, Zepo and KartRocket are our biggest competitors. But I think we are all doing things in the manner we know best, we are all working hard to stay customer focussed and deliver value to the end user.
All of us are contributing to the common goal to take India online and I think there is great value in that. At the end of the day, competition is good as it helps us learn and pushes us to do better - and there's plenty for all of us here.
CE: If you have a chance to go back in your startup journey and do one thing differently, what would it be? 
Namrata: I think I would worry less. Yes, that's it - I would not worry as much as I did.
Why? Because I've learnt that a start up is a like a child with a mind of its own and will do exactly as it pleases ? I can plan and have back ups and all of that but things will most likely not happen the way I hope and worrying about it wont help either! But if we keep at it and work hard, things will work out in the end.
CE: How do you find people to bring into your organization that truly care about the organization the way you do?
Namrata: Considering we are a start up, we look for people who are honest and customer focussed, with no apparent hidden agendas. We believe that employees with these values will care about the organisation as we do. We all work hard, not just as regular employees with 9 to 5 jobs and automated lifestyles, but with the drive to go that extra mile.
CE: What do you feel is the major difference between entrepreneurs and employees?
Namrata: Well, to me entrepreneurship is a state of mind, a lifestyle. I don't see a difference between Entrepreneurs and Employees. Being an entrepreneur does not mean that you have start a venture of your own.
Anyone, even an employee, who works on creating new features, new products, new markets is an entrepreneur.
CE: What are some of the biggest mistakes you have made? How can you prevent mistakes or do damage control?
Namrata: I am a planner. I plan everything that can or should be done to avoid big mistakes. But I've learnt that certain things cannot be planned, especially when it comes to start ups. Along this journey I have made some big mistakes and have learnt many important lessons from them. But, I have also accepted that its ok to make mistakes as long as we learn the lessons we are meant to learn and we keep forging ahead.
CE: What is the ONE tip you would give aspiring entrepreneurs looking to pursue their dreams?
Namrata: Get started. It is important to get started and its ok to make mistakes. Learn from them, but keep forging ahead.
There will never be a time as good as now to pursue your dreams.
CE: Any message for your readers?
Namrata: Do check the website out and start your online store-y today. Have fun while you're at it! 
Note: Only logged-in members of CrazyEngineers can add replies.
Recent updates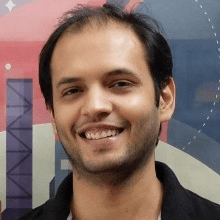 In 10 years, when I go to a hackathon and ask, "Who here has used Postman?" - I want every hand in the room to go up.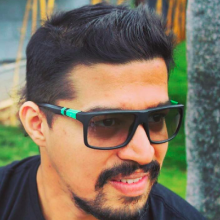 People management, analytical and not emotional driven business decisions is the key.

Abhishek Daga

Thrillophilia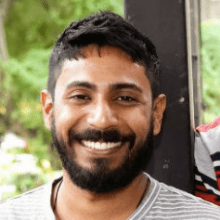 The best way to achieve long-term success is to stay anxious, be super involved in everything that the team does in the nascent stages and keep your eyes on the trophy, even on weekends.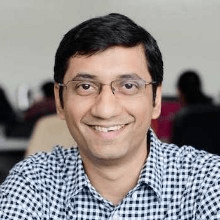 I am happy that we were able to create an online tool that helps people customise their furniture on a real-time basis.

Ajit Shegaonkar

Stitchwood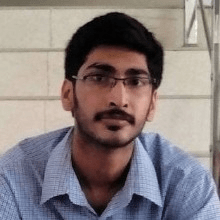 I have learned that just developing a good product is not enough. Marketing and advertising is as important as making a good product.

Akash Shastri

Brainasoft​