"Be a person who is in love with the idea of entrepreneurship itself and pursue it"- Nabarun Sarkar , Bookhar.in
By - CrazyEngineers • 9 years ago • 50.1k views
Next in the 'Founders Circuit' series is a startup from an "yet to be engineer", but an entrepreneur already. Bookhar.in is founded by Nabarun Sarkar, a final year engineering student from Bengal Engineering and Science University, Shibpur. Nabarun started with Bookhar.in taking some of his friends on board and soon they received funding from the alumni network of their university.

Read the following interview to know more about market scenario in e-commerce business, the Bookhar.in venture, the brain behind the project - Nabarun Sarkar and the various challenges he faced growing this startup.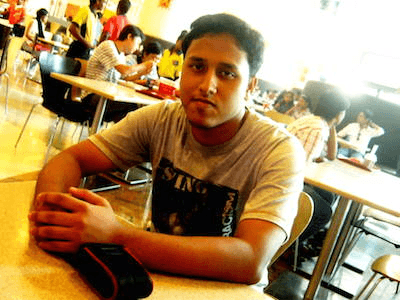 CE:  How did you come up with the idea of starting an e-commerce site for buying and selling of books?

Nabarun: When it comes to choosing a business, there are two types of entrepreneurs.
The first type: A person who loves something so much that he or she simply must do it for a career. The second type: A person who is in love with the idea of entrepreneurship itself. And pursue it seeing opportunity and potential.
It is the second type we fit into. We saw the need of a student in engineering colleges to buy books every semester. Additionally the limit of book supply from libraries makes them buy new books that are costly, every semester. Nevertheless, the used book market is not organized well. There we come in. It's a necessity turned into an opportunity.
CE:  Why did you name your start-up "Bookhar.in"?

Nabarun: We wanted to have a name which had the word 'book' in it, and the word bookhar (meaning fever) looked very unique and catchy to us.
CE:  Not many months since Bookhar.in was launched in August 2013. How well is the site growing?

Nabarun: With word-of-mouth as the only form of advertisement till now, the site is growing at a very good rate. The initial response was overwhelming and we are doing well as of now. With over 200 customers and sales over Rs 50,000 in first 6 months motivated us further.
CE: How big is your team, and how big do you want it to be in a year?

Nabarun: We have a 3 member core team, but in total we are 6 people working as of now. We plan to include over a dozen people in a year to facilitate growth and expansion of the company. These include bringing in interns, staffs and a sales chain.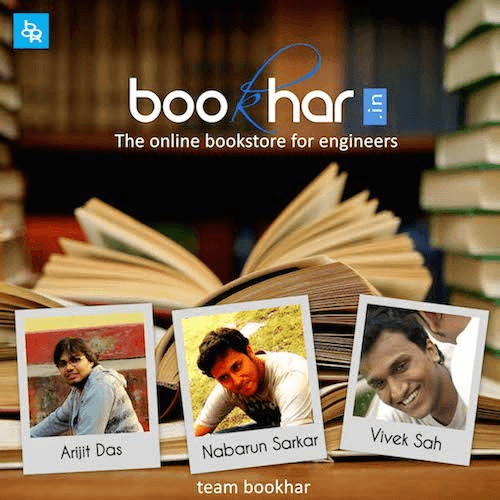 CE:  You are an engineering student. What are your views about blending entrepreneurship with engineering?

Nabarun: It is no longer enough for us to come out of college with a purely technical education.
Engineers need to be entrepreneurial in order to understand and contribute in the context of market and business pressures.
For engineers who start companies soon, in or after graduation, entrepreneurship education gives them solid experience in product design and development, prototyping, technology trends, and market analysis.
CE:  Could you share the lessons you have learnt as an entrepreneur while starting, building & growing Bookhar.in?

Nabarun: The skills and experience we are gathering through all ups and downs are just as relevant for success in established enterprises as they are in startups; students with entrepreneurial training who join established firms are better prepared to become effective team members and managers and can better support their employers as innovators.
Being an entrepreneur, we find daily challenges in various fields of business management and clubbing in analytical skills gives us an extra edge to view any issue with feasibility and consequences.
The defining characteristic for an entrepreneur is the ability to act on opportunities. Other key characteristics are drive, passion, resourcefulness, and the belief that one can be successful.
CE:  E-commerce is a growing market. Who according to you are your biggest competitors?

Nabarun: India's e-commerce market has grown tremendously. With big and small entrants in this sector and growing online population, competition has also emerged greatly with total ecommerce market of $15 billion. According to us, we face great competition with Flipkart, Snapdeal in new book market and OLX, Ebay in used book market. They have been in market for longer. We are new, motivated and have learned from their mistakes.
CE:  The world needs more innovators. What do you think can help engineers turn into innovators?

Nabarun: With every market, there is an era of growth, saturation and declination. The latter two can only be avoided with innovations. So, engineers knowing the past and present, need to think on the next curve, know the problems and create solutions in their own way. Business is all about creating values, and engineers are best component in it. We engineers need to understand present scenario and choose a specific domain encouraging out-of-box thinking.
CE:  Any message for the readers?

Nabarun: The emergence of online learning resources has been particularly useful for delivering digital content both in and out of the classroom. For instance, the Stanford Technology Ventures Program's Entrepreneurship Corner (ECorner) offers thousands of video clips that are easily incorporated in classroom discussions, student research, and presentations.
To students, ask questions to your professors, administrators, and fellow students. Where does entrepreneurship fit into the educational picture at your school? What opportunities already exist for you? How can you help build more opportunities?
The integration of entrepreneurship and innovation in engineering education will require a shift in thinking and willingness on the part of faculty to participate in, or at least accept changes in, the engineering curriculum.
Recent experiences in introducing new approaches to engineering education are a good indicator of the challenges and a guide to which approaches will be effective. 
Note: Only logged-in members of CrazyEngineers can add replies.
Recent updates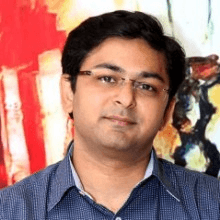 We understood the client's need of going mobile friendly and making solutions that will help save time and money. That is how our direction of being known as one of India's best enterprise mobility solution provider became an aim.

Abhijit Junagade

Winjit Technologies​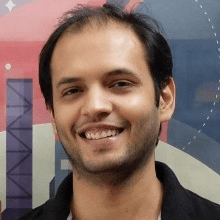 In 10 years, when I go to a hackathon and ask, "Who here has used Postman?" - I want every hand in the room to go up.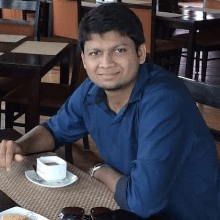 An entrepreneur's life is full of decision points. He shouldn't be afraid of taking wrong decisions.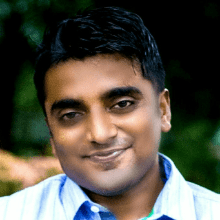 Competencies can be build and nurtured. But right ambition, right motivation and cultural fit is very imp. I will suggest all entrepreneurs in early years to codify it.

Abhishek Ballabh

ExtraaEdge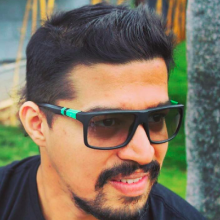 People management, analytical and not emotional driven business decisions is the key.

Abhishek Daga

Thrillophilia