Electronics Engineer Swapnil Pathak On How She Brought Himalayan Fragrances Online With 'Aromazeia'
By - CrazyEngineers • 6 years ago • 38.3k views
Born in Kannauj - the perfume capital of India, in a family that runs the manufacturing business of essential oils, aromatherapy oils & attars, Swapnil Pathak graduated as a Electronics & Telecommunications engineer from Pune.

As her startup dream did not involve the subjects taught in engineering college, Swapnil decided to pursue courses that could help her earn the knowledge required to enter the perfume industry. Swapnil headed south to Pune University for completing her PGD in Import Export Management and then went back to her hometown to get another diploma in Aroma Technologies at the Fragrance & Flavours Development Centre.

Read on inspiring story of Swapnil Pathak who started - 'Aromazeia' - A one stop platform for naturally made essential oils and attars.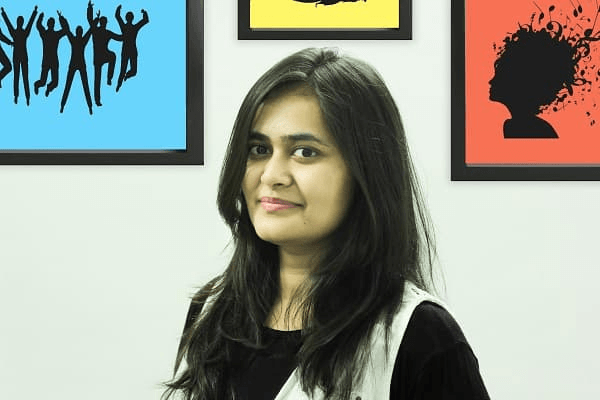 Ms. Swapnil Pathak, Co-founder & CEO, Aromazeia
CE: What would you tell us about your engineering college life?
Ms. Swapnil Pathak: Even though engineering has nothing to do with the work I am doing now, it is where I have learned the most important lessons of my life, to survive in the worst possible conditions and to stand strong when nothing is under control. Engineers can, literally, endure everything. And that is what you require the most for a startup.
CE: When did you start thinking about becoming an entrepreneur & who influenced you to become an entrepreneur?
Ms. Swapnil Pathak: The idea of getting Aromazeia in frame started with our first product "Aromazeia Pain Relief Oil", which has its own story.
Almost 16 years back, my father met with an accident and broke his shoulder that caused unbearable pain even after the plaster had been removed. After trying all kind of solutions and painkillers, he decided to make a pain relief oil on his own. He took a lot of pain and worked hard by trying combinations of herbs in different proportion. His dexterity and excellent domain knowledge finally resulted in him making a perfect blend of oils. The oil not only did wonders as pain relief to him but also to our friends and relatives. The feedback was amazing and the oil was a runaway success in its own way.
We had been distributing this product for free for a long time and after getting positive reviews from the people using it, we chose it to be the flagship product of our company and decided to get into its mass production to make it accessible to people all over. Thus, in the year 2015, started this venture with my father Mr. Akhilesh Pathak.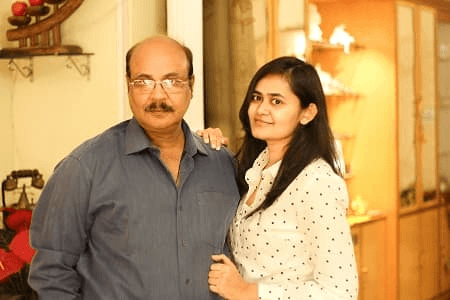 Mr. Akhilesh Pathak With Ms. Swapnil Pathak
So undoubtedly, he has been the biggest influencer and the biggest source of inspiration for me. And then, my mother Mrs. Neelam Pathak, whose love for plants kept me closer to nature.
CE: How did you come up with your idea of Aromazeia? How did it happen? Tell us story behind your company.
Ms. Swapnil Pathak: The basic idea behind Aromazeia was to connect people to mother nature. To make them understand the advantages and benefits of natural products over synthetic products. And most importantly, to make these products available to them in the purest form possible.
Nowadays, there are so many companies coming up, calming their products to be 100% pure & organic. When I purchased and tried some of those products, to my utter surprise, I found most of them were not delivering what they promised. People are still being misguided in the name of 'natural' and 'organic'.
This dichotomy precipitated in me taking the final leap and helped in crystallizing my vision of getting people back to nature and providing them these products in its purest form.
We manufacture ATTARs and essential oil in Kannauj and rest of the products in Uttarakhand, which makes us travel a lot.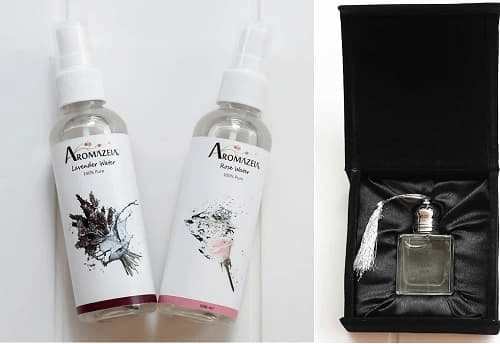 Aromazeia Products
CE: How did you make your first sale?
Ms. Swapnil Pathak: It actually happened unexpectedly. We weren't even ready to sell our product when we made our first sale. Our e-commerce website wasn't completely ready and a lot of changes were required to be made. We got an email from Arizona that this guy called Joseph Martinez wanted to purchase one of our products and it was then that we finished our website overnight, just for him, and then asked him to place the order through our website.
As the first customer is always special, I still remember his name ?
CE: What are the risks and rewards of being an entrepreneur? What mindsets helped make you successful?
Ms. Swapnil Pathak: The biggest advantage is that we get to choose our own working hours, we can wake up when we want to and there's no 9 to 5 trap. Disadvantage, in the initials years entrepreneurs have no schedule at all. They are working almost all the time. There was a time when I actually used to sleep for just 4 hours a day which later turned to 8 to 9 hours when things got settled.
There is always a risk of failure but you can survive a startup only if you know how to deal with it. In my case, it is my resilience and tenacity which keeps me going. Failures are acceptable to me, but giving up is not. Entrepreneurship is not for those who are scared of failures.
CE: If you could start over, what would you do differently in starting and/or running your business?
Ms. Swapnil Pathak: When only a month was left to launch Aromazeia, I got sick and put on 3 months of bed rest. So there were a lot of things which could have been done in a better way if I wasn't unwell.
But even if you have done something perfectly well today, when you will look back in future you will come up with thousands of mistakes and better ways in which you could have done it. This is the sign of growth. This means you have evolved. This means there is no chance of making mistake when that particular situation comes. So mistakes are fine. Just learn from them, but don't regret. Regrets or the feeling of going back in time and rectifying things would never let you go ahead.
CE: What are your views on the thought, that as compared to male counterparts, it's harder and more struggling for females to make a mark professionally? Do you think women feel intimidated in business? How do you achieve work-life balance?
Ms. Swapnil Pathak: I am the only child of my parents and my family is far away from this gender inequality. hey have always supported me in all my decisions and I have never been a victim of such a thing. So, at least from my point of view, I don't think women feel intimidated in business anymore.
Having a healthy work-life balance is the most important part of being on an entrepreneurial journey, which is quite a challenge though. There is always something or the other which needs your attention. Entrepreneurship is all about doing what you love, but you just end up forgetting the real idea behind it and that love turns to workaholism. You must know when to separate work and life. You must give your brain proper rest in order to come up with innovative ideas and to maintain a good health.
Initially, I used to work almost all the time and sleep just for 4 hours, which of course wasn't right. Now I make sure to get a good sleep and have time for my loved ones. Morning is the time when there's no distraction at all. It's just you and your family. I start my day with meditation. Then I write down my schedule and goals for the entire day and make sure I don't see my phone till I'm done with my morning rituals.
Life will be balanced if you set your priorities right. I do total justice to my photography as well, being it my biggest passion. The same goes for my love for music. Even during my stay in Uttarakhand, I make sure to take my guitar and camera along.
Here is a link to my photography page Pictosprig Photography | Facebook
CE: Thank you for your time. Any message for budding entrepreneur?
Ms. Swapnil Pathak: Don't be scared of the struggle you are in today. It is just adding a good content to the success story in the making. ? 
Note: Only logged-in members of CrazyEngineers can add replies.
Recent updates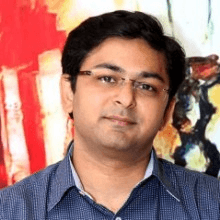 We understood the client's need of going mobile friendly and making solutions that will help save time and money. That is how our direction of being known as one of India's best enterprise mobility solution provider became an aim.

Abhijit Junagade

Winjit Technologies​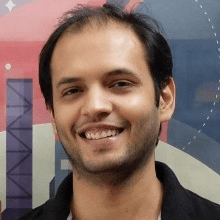 In 10 years, when I go to a hackathon and ask, "Who here has used Postman?" - I want every hand in the room to go up.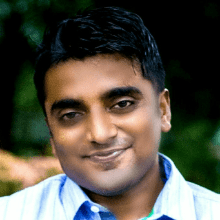 Competencies can be build and nurtured. But right ambition, right motivation and cultural fit is very imp. I will suggest all entrepreneurs in early years to codify it.

Abhishek Ballabh

ExtraaEdge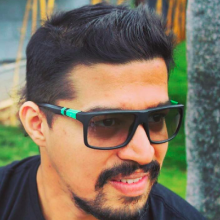 People management, analytical and not emotional driven business decisions is the key.

Abhishek Daga

Thrillophilia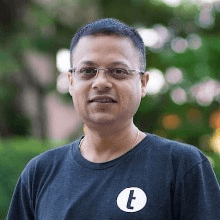 We believe great attitude and the "always be learning" mentality trumps all else and we tend to optimize our hiring for such folks.

Abinash Tripathy

Helpshift