"I have been a firm believer in doing what you like and liking what you do." -Mrinal Kumar, Navriti Technologies
By - CrazyEngineers • 8 years ago • 37.2k views
Navriti Technologies is a Privately held IT and Services company co-founded by Mrinal Kumar and Mahesh Tekumpurathu in the year 2012. Navriti Technologies was started by a team having years of experience in the education domain and IT industry. Navriti's product can be used to administer assessments, conduct training, skill enhancement and certification.
Mrinal Kumar completed his B.Tech from NIT Trichy in the year 2008 and MS from BITS, Pilani. Mrinal has more than six years of experience in the field of contemporary web technologies amd Internet & Network Securities. He has previously worked at Actiance India Pvt. Ltd.
Mahesh Tekumpurathu persued B.Tech from NIT Trichy in the year 1996. He has more than eighteen years of experience in across various domains which includes Education, Concierge Services, Legal BPO and Recruitment with two of the businesses being entrepreneurial ventures. Mahesh was working with Irize before founding Navriti.
In an exclusive interview with CrazyEngineers, Mrinal talks about Navriti Technologies, his co-founder and their team, the company's expansion plans and goals of the team. Mrinal also shares what he fears the most in life and his source of motivation and inspiration. Mrinal also discusses how big actions can lead to big results and how budding engineers can start working for their ideal carrier from today.
Read on!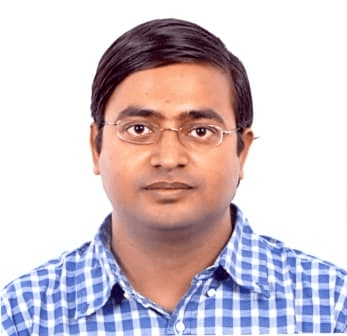 Mrinal Kumar
CE: Could you please tell our readers more about Navriti Technologies?
Mrinal: Navriti offers technology solutions for learning and assessments that empower institutions, corporate and government to provide knowledge and skills for academic and employability outcomes.
Navriti is the first company to be selected by CEDI, the incubation cell of NIT Trichy, in ICT sector for innovative learning products.
Many vocational training companies and government bodies like Confederation of Indian Industries (CII), National Skill Development Corporation (NSDC), has empaneled Navriti to provide assessment services.
Navriti's products are developed with cutting edge technology, deep domain expertise and contemporary design techniques.
Learnplate™ - An enterprise academic management system that helps institutions to streamline and automate academic processes. It provides structured learning networks for collaborative learning, teacher productivity tools, curriculum builder, online assessments and a content management system.
Certiplate™ - A unique mobile assessment tool that is designed for observational assessments, which can be delivered through any handheld device (smartphones/ tablets). The revolutionary technology facilitates acquisition of audio/video responses that could be uploaded/ streamed live to a cloud server for remote grading, analysis and certification.
Web URL – www.navriti.com
CE:  How did the team at Navriti Technologies come together?
Mrinal: We are 2 co-founders at Navriti namely, Mahesh and me. We hail from the same college, i.e. NIT Trichy. While Mahesh did his graduation in 1996 and I did my graduation in 2008, the forum which brought us together was the alumni association of NIT Trichy, i.e. RECAL. Both of us were active members of the alumni association and it was only during the organization of the first Global Alumni Meet of NIT Trichy, that we met each other. Moreover, both of us had a profound interest in doing something for the education space with the help of technology. While Mahesh already had good amount of exposure to this space, thanks to his stint at Manipal Global Education Services, I would attribute my interest in this space to my stay at NIT Trichy where, despite being a good student he could not perform well as I didn't find the teaching methodology effective enough to make learning fun for the students. In 2012, Mahesh decided to quit his current job and then start something of his own. Knowing my interest in same field and having worked with me earlier on a different platform, he decided to start the venture together with me. That is how Navriti was born in 2012. It officially got incorporated as a Private Limited Company on May 6, 2012.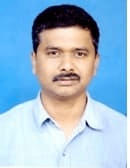 Mahesh Tekumpurathu
CE:  What do you want to achieve one year from now? How important are these goals to you?
Mrinal: We at Navriti have a vision to make it a one point stop for all learning and assessment needs with regard to all sectors, from Agriculture to Aerospace. In order to make that vision reality, we wish to get empanelled (sectors are managed by individual Sector Skill Councils all regulated by National Skill Development Corporation) with at least 10 sectors this year and increase our revenue to 10 times of the business done last year. In this process we hope to be a 100 member company by the end of current financial year, thus generating lot of employment opportunities. These goals are very important to keep Navriti competitive enough in the market. We are already one among the pioneers in the Vocational Space, in India. Now we quickly want to become a leader in this space. For that to happen, achieving all the goals previously mentioned are very important.
CE:  If you were to die tomorrow, what would be your biggest regret? What can you do now to make sure that doesn't happen?
Mrinal: 
Honestly speaking, I really don't have any regret. I have always done what I wanted to do and what I liked doing. I have been a firm believer in doing what you like and liking what you do.
Both my professional as well as personal life have been driven largely by this principle. At times, it used to create lot of problems for me both at personal and professional front. Yet I always decided to follow my heart and did what I liked doing or wanted to do. It is even more heartening when you go against the tide and then come out as victor.
CE: How can a budding engineer start working towards his ideal career starting today?
Mrinal: 
Well, the very first step would be to identify what's the real ideal career for him, of course based on his own passion, interests and suitability (yes, even this is important. You need to be honest to yourself, when you set some goals for yourself). At times, we tend to decide on this based on others' influence and opinion. That is the most suicidal thing one can do for one's professional career.
See there are 3 possibilities namely,
a) If an engineer is really clear about where his likings are, he knows it already what could be his ideal career and my only suggestion to such engineers would be to remain patient, focused and show perseverance and persevere really hard. It is easy to get distracted by failures and successes alike. But a focused person knows how to handle them at par and remain focused till he meets success. Be honest to yourself, don't get distracted by monetary incentive or any other material rewards.
b) Second possibility relates to those who really want to do well in life but really don't know where to start from. My first suggestion to such engineers would be to network. Networking is very important for such engineers. You can interact with your batch mates, seniors and alumni and seek their guidance, opinions and suggestions. At times, it really pays to go along with the tide and facing things as and when they appear. But the key point to note, for this strategy, is ability to learn and then further unlearn when required. While learning is easier, unlearning the same is really very difficult. My suggestions to these types of engineers would be to focus more on this attribute.
c) For all others, this is what I have got to say. There is nothing like ideal career in this world. It is you who make it ideal for others and not the other way round. So just keep trying to do your best always and I am sure you will really excel in life, both professionally as well as personally.
CE:  What do you fear most in life? Has this stopped you in any way?
Mrinal: I consider myself a very emotional person. For me, people matter the most, specially those close to me. Fear of losing any one of them or not meeting their expectation are the biggest fears for me. Yes, at times it does create problem when I am dealing with any of my closed ones in business context. My company expects me to take tough decisions even if the person concerned is a friend of mine. In those times, I tend to just defer the problem than actually facing it and solving it. Over the last 1 year, I feel I have made some progress on this front. Still I believe I have got a long way to go on this point.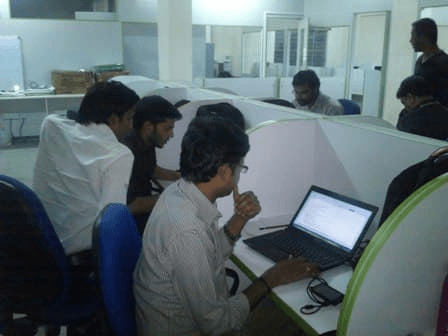 CE:  What are the biggest actions one can take now to create the biggest results in their life?
Mrinal: 
Identify your passion and interest and ensure that you are taking necessary measures to fulfil them, without being affected by any distraction or any influence, whatsoever. The current trends may not favour you, but as long you believe in your passion, no one can stop for doing really well in life. I firmly believe, at times, this simple thing can take you miles.
CE:  What are the times you are most inspired, most motivated, most charged up?
Mrinal: Challenges inspire me the most. Moreover, I just love when someone passes a judgement on me that I am not fit for a given work or may not do well in a given work. I personally want to thank such people for their judgements, as such words have always been very inspirational and motivational for me. I just get charged up moment I hear such adverse works or encounter any such adverse scenario.
CE:  Thank you for your time. Any message for our readers?
Mrinal: 
Just believe in your passion and have faith in yourself. Regardless of where you stand today, trust me when I say that you can achieve anything that you would have dreamt of. All it needs is 3 Ps: passion, patience and perseverance. But please do remember that there is no substitute for hard work in life.
Note: Only logged-in members of CrazyEngineers can add replies.
Recent updates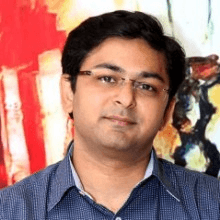 We understood the client's need of going mobile friendly and making solutions that will help save time and money. That is how our direction of being known as one of India's best enterprise mobility solution provider became an aim.

Abhijit Junagade

Winjit Technologies​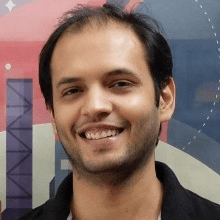 In 10 years, when I go to a hackathon and ask, "Who here has used Postman?" - I want every hand in the room to go up.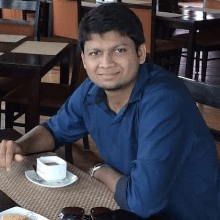 An entrepreneur's life is full of decision points. He shouldn't be afraid of taking wrong decisions.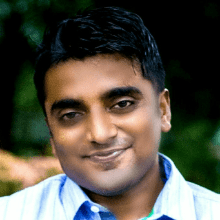 Competencies can be build and nurtured. But right ambition, right motivation and cultural fit is very imp. I will suggest all entrepreneurs in early years to codify it.

Abhishek Ballabh

ExtraaEdge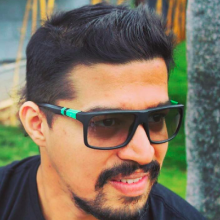 People management, analytical and not emotional driven business decisions is the key.

Abhishek Daga

Thrillophilia