Ravi Pandit - Chairman & Group CEO, KPIT Cummins: Promoting Innovation In Industry
By - CrazyEngineers • 11 years ago • 33.6k views
He graduated in Commerce from Pune University and became a Fellow Member of the Institute of Chartered Accountants of India. He later went on to do his MS from Sloan School of Management MIT Cambridge, USA. And guess what, he is now riding on his shoulders the huge company, KPIT Cummins. Not only that, he has taken the engineering industry by storm by the IT Solutions that his company provides.
We are proud to present you the words of Mr. Ravi Pandit, CEO and Group Chairman, KPIT Cummins.
Mr. Pandit believes in giving special value to customers. He says that the faith hence created is the real strength behind KPIT Cummins. His vision of breeding innovation in every level of his organization has resulted creating a mark for the company on a global level. Regarding, his management theories, Mr. Pandit is not known for major acquisitions. Instead, he is a strong promoter of acquiring small firms and growing them into profitable ventures.
Check out the Small Talk with Mr. Ravi Pandit-
CE: You have been a management student at MIT. What were your thoughts when you returned to India and joined your father's accountancy firm?
Mr. Pandit: After I completed my masters from MIT, I worked with an auditing and accounting firm in the US, however I always had the passion to come back to India, work in India and to establish a respectable consulting company. I started my career in India with the Chartered Accountancy firm Kirtane & Pandit, however it was my dream to build a top-notch company that would be known for leadership in technology and consulting.
CE: You have been focusing most of your attention on car infotainment system. Recently your company also announced that KPIT is now compatible with GENIVI norms. What do you think about the whole infotainment scenario?
Mr. Pandit: KPIT Cummins has a sharp focus on manufacturing and automotive industries since inception. We work with over 16 OEMs and 50+ Tier 1 suppliers, across all the major sub-systems of an automotive including, Powertrain, Body electronics, Chassis, infotainment, diagnostics, Telematics and vision systems.
Our focus in the automotive space is primarily in three areas:
Performance enhancement of vehicles –Enhancing fuel efficiency and reducing Green House Gas emissions
Safety of vehicles – Developing and deploying technologies that ensure safety of the passengers within a vehicle as well as the safety of pedestrians, other vehicles and the infrastructure
Comfort – Since every driver spends approximately 1/3rd of their daily time inside the vehicle, it is important that the vehicle provides necessary comfort and is intellectually engaging.
Talking about in-car infotainment systems, it is the second largest investment area for automakers and they are looking at technology providers like KPIT Cummins to help them make their infotainment applications more robust.
Key consideration for in-car infotainment is to provide seamless experience to the user as well as ensuring that the system is updated regularly. The trends that will define the way we develop and deliver infotainment systems, below:
Safety - Distraction avoidance and applications like pedestrian detection and driver drowsiness systems
Multi generation compatibility – the lifecycle of the car and the infotainment system is not same therefore developing systems that connect with multiple generations of infotainment products inside a car is important.
Personalization of the In-vehicle infotainment HMI features - User friendliness of the systems.
Compatibility of the vehicles infotainment systems with the personal devices of the driver / car owner
Innovation in the field of data security for automotive software – Essentially because the function to allow online upgrades of the software will not be present in several infotainment systems.
Comfort – Today on an average around 1/5th of a day of every individual is spent inside a vehicle, therefore the car needs to ensure that the commuter is well informed and entertained inside the car be it through navigation systems or in-car network connectivity or audio systems and so on.
I believe good infotainment systems offer OEMs a revenue generation stream beyond one time sale.
CE: Starting from an accountancy firm, KPIT was established in 1990s. How do you find the transition? What was your vision while forming this group?
Mr. Pandit: Through the Kirtane & Pandit Chartered Accountancy (KPCA) firm we were doing lot of work in consulting and MIS for our manufacturing customers that included analysis of products, break-even analysis and so on. Initially these were done manually before the PCs arrived in India. So in that sense the transition was smooth, as we were always dealing with information systems and were just moving from manual to computerised processing, so the customers and their requirements were the same, only the technology changed.
On my personal transition from accounting to hard core engineering, I have always believed that it is possible to do something if you don't know you cannot do it.
The key to the transition was to bring in the right people with the right strengths and those who shared the vision.
CE: As we feel today that Industrial scenario is totally different from where you started. Today, every company even a start-up has computers, information and access to finance. If you were to advice someone to enter automotive market, what would you expect them to start from?
Mr. Pandit: For any industry it is always very important to start with customer needs and to understand the market in detail. Automotive software is an exciting market with a lot of new things happening. Better functionalities have to be built into the cars at lower costs, throwing up many opportunities. Also a lot more opportunities are coming up for web based solutions for automobiles.
Anyone with an innovative mind will find opportunities in the automotive software domain. In my opinion the first step is to have an understanding of the customer and his needs, more than just having the technology know-how.
CE: What are the major technology solutions like Revolo we can expect in future from KPIT?
Mr. Pandit: As I had mentioned earlier, KPIT Cummins is a technology solutions partner with a focus on automotive industries and therefore all the innovation that we do will be around the areas of;
Performance enhancement of vehicles – on the parameters of enhancing fuel efficiency and reducing Green House Gas emissions
Safety of vehicles – developing and deploying technologies that ensure safety of the passengers within a vehicle as well as pedestrians, other vehicles and the infrastructure
Comfort – since every driver spends approximately 1/3rd of their daily time inside the vehicle it is important that the vehicle provides necessary comfort and is intellectually engaging.
We are seeing opportunities across every sub-domain in automotive that includes: Powertrain, Diagnostics, Body controls, Safety and infotainment. We will be developing multiple software products in these areas.
CE: Are you planning to enter some hard-core automotive services?
Mr. Pandit: We don't wish to be manufacturers of any products, we will be engaged in the creation of these solutions. There will be solutions at the vehicle as well as at the server end.
CE: What are your priorities in Energy & Utilities sector? You also work in Defense sector. Please tell about KPIT's work in these areas. How it should be and how is it going?
Mr. Pandit: Energy sector is undergoing a major change because of intelligent grid that call for sensor base and analytical technologies. Both these are information technology intensive. We also believe that the energy industry will have a very close linkage with the automotive sector. And so we feel from both tech and customer perspective these sectors will be aligned. That's why we are in the energy & utilities industry.
With regards to defence we are focused only to an extent where the industry draws upon our expertise and experience in the automotive & transportation domain. So our focus is on powertrain, vision, telematics, and electronic controls.
Being in three customer segments gives us stability without defusing us because the technology used across all the three sectors can draw upon each other's strengths.
CE: Lately there has been a concept of social entrepreneurship. Many start-ups are working on solving technology challenges to help benefit society. What are your thoughts about it?
Mr. Pandit: Ultimately every company has to solve societal problems and has to take care of societal needs. This is the only justification for business. In the developing markets there is a growing class of people that is moving from below poverty line to above poverty line living standard and they provide a huge market if any company can offer value added and cost effective solutions. These solutions are especially possible by intelligent usage and deployment of information technology, that is the area that we want to focus on.
CE: Though most of your operation is in India, you are a global organization with offices in many countries. What are the inputs from Government in your business? In which country do you feel it is easy work and expand?
Mr. Pandit: We are in the process of transforming ourselves from an Indian company with global operations to a global company with global operations. We are looking at strengthening and expanding our presence in geographies where our customers are and from where we can get the best talent at the appropriate costs. Therefore the markets in which automotive, energy, and discrete manufacturing companies are growing, are the markets where we want to be. Therefore we have developed a significant presence in countries that include Germany, France, UK, US, Japan, Korea, China, Brazil and now in Netherlands. I believe that by and large every country is extremely receptive to investments coming into their locations and job creations at their locations and we have therefore seen good possibility of growth and a warm welcome from the government across all these countries.
CE: What is your message to members of CrazyEngineers aka CEans?
Mr. Pandit: I feel that this is the time where we have to engineer sustainable innovations. There are many people in the world who need a better standard of living, however the way we are using natural resources giving the same standard of living to these people as we have, will not be sustainable.
We need intelligently engineered solutions that can take care of the aspirations of the masses without further rapid destruction of the resources, and I think this will call for a lot of engineering, new energy sources, new methods of manufacturing, new methods of product design, mass customizations, and so on.
In a situation where the developed societies are producing less and less engineers , our responsibility and opportunities lie in engineering efficient, appropriate and cost effective solutions even more.
My message to them will be - think innovatively, solve social needs and make money.
At KPIT Cummins we are building such solutions and services that are taking India onto the world innovation map. The recent awards won by KPIT Cummins on global forums such as Knowledge@Wharton and Wall Street Journal are examples. We are an organization that has over the years emerged as the destination for engineers passionate about manufacturing, automotive, and energy & utilities industries as we have been able to successfully create several intrapreneurs who have brought in world leading technology IPs and product ideas.
I view CEans as Subject Matter specialists in the automotive space, and I believe they all have the power to help the automotive industry in designing and manufacturing products that are closer to the preferences and needs of the buyers across multiple regions and segments. 
Note: Only logged-in members of CrazyEngineers can add replies.
Recent updates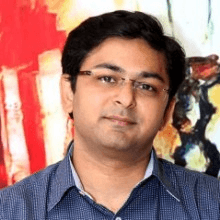 We understood the client's need of going mobile friendly and making solutions that will help save time and money. That is how our direction of being known as one of India's best enterprise mobility solution provider became an aim.

Abhijit Junagade

Winjit Technologies​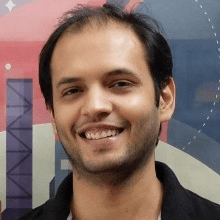 In 10 years, when I go to a hackathon and ask, "Who here has used Postman?" - I want every hand in the room to go up.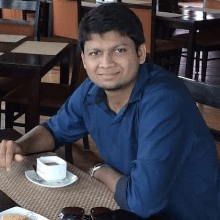 An entrepreneur's life is full of decision points. He shouldn't be afraid of taking wrong decisions.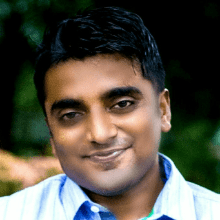 Competencies can be build and nurtured. But right ambition, right motivation and cultural fit is very imp. I will suggest all entrepreneurs in early years to codify it.

Abhishek Ballabh

ExtraaEdge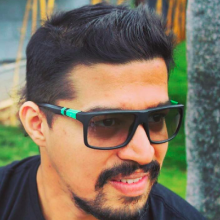 People management, analytical and not emotional driven business decisions is the key.

Abhishek Daga

Thrillophilia