Naoya Kaneko - Kawasaki High Speed Engineering
By - CrazyEngineers • 15 years ago • 46.6k views
High speed motorbiking & Kawasaki are synonymous! Yes, its was dream come true for the speed demons in the CrazyEngineers community when Kawasaki Moto GP's technical manager, Mr. Naoya Kaneko agreed to talk to us. We collected questions from Crazy Engineers spread across the globe & persented them to Mr. Kaneko.

The wait is finally over and here we are, extremely proud & happy to present our small talk with Mr. Kaneko -

CE: Mr. Kaneko, you are Kawasaki's technical manager. Could you please tell us more about your job?

Mr. Kaneko: My main role within the Kawasaki Racing Team is to manage the pit crew at the race track and relay technical information back to the factory. It is my job to prioritise areas of improvement and give the team direction in development.

CE: How did you get involved with Moto GP racing?

Mr. Kaneko: I always wanted to work in motorcycle racing because it's a mixture of machine and human ability, much more so than in car racing. This interested me a lot because if one small element isn't quite right, then a team won't be successful. I started working as a service technician for Yamaha in Brazil before getting my first job in Grand Prix racing in 1994. I started work as a mechanic in the 125cc category and gradually worked my way up to the MotoGP class.

CE: Can you give us a brief overview of what it takes to design a high performance bike? What are various stages involved from concept to production?

Mr. Kaneko: Most of the design of a machine is based around the tyre and firstly we find out what the grip limit is for the type of tyre we'll be using to race with. We then take into consideration the weight distribution and power delivery to decide the best machine concept to work with the tyre, and gradually build our ideas from there.

We set a performance target before designing a machine and we use the information from previous years to give us direction in the new concept of bike. We also have to adhere to the racing regulations, and this is taken into account. The machine is built into a prototype for testing, and we make many improvements in different parts until we finalise a race machine. The race bikes are pretty much custom made and they are very special, it's quite a complex process to create a new bike.

CE: Could you discuss 'screamer' engine & its advantages/disadvantages? Why do you think that modern tyre technology & electronics can overcome screamer's disadvantages?

Mr. Kaneko: In the days of the 990cc machine, the importance of having drivability far outweighed the need for horsepower. However, with the reduction in engine capacity to 800cc, we feel that horsepower and rideability is really what we need to move forwards and the Screamer engine should provide this. I don't really think that the advances in electronics will have too much of an effect. With the less horsepower used in today's MotoGP machines and the improvements in tyre technology, we can make more use of the grip from the tyre.

CE: Could you tell us about the New ZX-10R? What are the major changes from the 2003 and 2005 models?

Mr. Kaneko: The new machine is a completely better package than previous bikes. The ZX-10R is a more advanced design and with the improved handling it is much more of a rideable bike for customers to enjoy.

CE: What developments do you see working into production motorcycles in the next 5-10 years? Do you envision traction control on production machines?

Mr. Kaneko: Traction control is already present on many machines currently on the motorcycle market, including Kawasaki's new ZX-10R. To be honest I don't know so much about this, as my main job is to work with the race team and relay information back to Kawasaki from our racing activities.

CE: As a professional racing team, what measures do you take to win a race? I mean all the homework about the other team, the circuit etc. What do you do keep yourself a step ahead of everyone before the race?

Mr. Kaneko: We use previous year's information at each circuit to learn where improvements can be made. Racing is a big fight against time, and every competitor is always developing very quickly. To be successful, a team needs to be one step ahead in development, and the earlier new parts and technologies are brought to the track for testing, the more likely we are to have an advantage to win races. There are many aspects that can affect a weekend though such as the weather, the timing of different things and a little bit of luck is needed. I believe development speed is the key to wining races.

CE: What tests do you perform on the bikes in order to make them ready for the race?

Mr. Kaneko: We do extensive pre-season testing on different engine and chassis components. We also cooperate with our tyre manufacturer Bridgestone to do extensive evaluations so we can adapt our machine to the tyres – this is possibly the most important area. The data gathered from these tests is also used for chassis and engine development. Throughout the season we have many post-race tests as well as the practice sessions, where we are always continuing our development by trying new specification parts and tyres – we never really stop.

CE: What does it take to join Kawasaki Moto GP Team? It would be a dream job for many among us.

Mr. Kaneko: First of all you need to have a lot of passion for the racing life. This isn't a normal job where you work nine until five. We work many hours until very late at night and often without much sleep. You need to have a lot of patience, be very hard working, be determined and focused on what you want to achieve.

CE: We thank you for sharing your time with us. What is your message to CEans (aka Crazy Engineers)?

Mr. Kaneko: Enjoy the fantastic world of MotoGP racing. The machines use the most advanced technology in the motorcycle world, and the racing is superb to watch as it's a big game between man and machine.
Note: Only logged-in members of CrazyEngineers can add replies.
Recent updates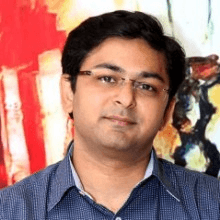 We understood the client's need of going mobile friendly and making solutions that will help save time and money. That is how our direction of being known as one of India's best enterprise mobility solution provider became an aim.

Abhijit Junagade

Winjit Technologies​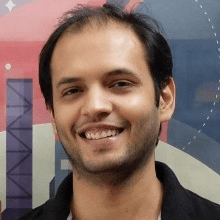 In 10 years, when I go to a hackathon and ask, "Who here has used Postman?" - I want every hand in the room to go up.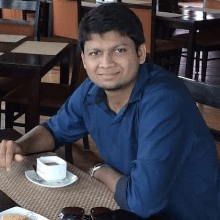 An entrepreneur's life is full of decision points. He shouldn't be afraid of taking wrong decisions.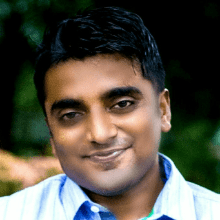 Competencies can be build and nurtured. But right ambition, right motivation and cultural fit is very imp. I will suggest all entrepreneurs in early years to codify it.

Abhishek Ballabh

ExtraaEdge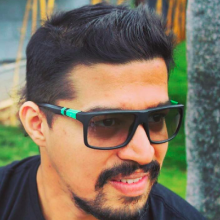 People management, analytical and not emotional driven business decisions is the key.

Abhishek Daga

Thrillophilia