Girish Wagh - Realizing The Big- Small Car Dream
By - CrazyEngineers • 15 years ago • 41k views
When engineering goes beyond the obvious and breaks the boundaries, we call it Crazy Engineering - the engineering that changes the world. Turns dreams into realities. Makes the impossible, possible. Many thought that Mr. Ratan Tata's dream of Rs. 1,00,000/- [approx. $2,000] car would remain a dream forever.

...but a team of 500 talented engineers at TATA Motors proved everyone wrong!

We are extremely proud and happy to have Mr. Girish Wagh - the chief designer of TATA NANO who led the team of 500 engineers to realize the big 'Small Car' dream.

Check out our Small Talk with Mr. Girish Wagh :-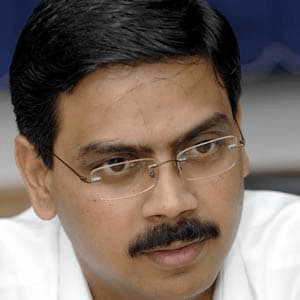 CE: Hello Girish, you led a team of 500 engineers to create world's cheapest car – nano! Could you tell us more about your current job and various roles you have played at Tata Motors?

Girish: I continue to Head the Small Car Project team. My current responsibility is to set up the plant for the Nano, launch the Nano in India, and manage development of new variants of Nano. In the past, I have been a member of Tata Motors' Manufacturing, vendor development and business excellence teams, and subsequently headed the team which developed and launched our mini-truck, Ace.

CE: What began as advance-engineering project at Tata Motors in 2003 to create very low cost transportation system with four wheels resulted into creation of world's cheapest car. At what point did you get involved in the project? What were your initial targets?

Girish: I got involved with the Nano project in mid-2005. The target for the team set by our Chairman, Mr. Ratan N Tata, was to develop a car within a target price of Rs.100,000 which primarily brings the comfort and safety of a car within the reach of thousands of families, by meeting all the regulatory and key customer requirements.

CE: What are the typical stages involved in designing a car?

Girish: The typical stages in designing a car are benchmarking of existing products and trend analysis, setting targets, finalization of styling and packaging, detailed design of engine, transmission, body, trims and fitments, and other aggregates, involving vendors for respective systems and components, followed by manufacture of prototypes, testing of prototypes, and finalisation of the design.

CE: The nano team had lots of concepts in the beginning to keep the costs low viz. a door-less car with bars as safety measure, soft doors in vinyl & plastic windows, cloth roof, two doors instead of four et al. How did the team finalize the design?

Girish: These surely were ideas. We finally selected those concepts, which met the regulatory, performance , quality and customer requirements, and are those which are closest to our cost targets. Detailed concept comparison and evaluation was done for all aggregates, systems and components. Vendors also participated in this iterative process wholeheartedly and shared their ideas.

CE: Reducing costs on almost all of the fronts must have been very challenging. We would like to know about the most interesting challenge the team faced and how did the team handle it?

Girish: Our biggest challenge was to maintain balance between cost and performance. The car had to be attractive to consumers without any compromises on quality, performance and regulatory requirements. I must also mention that the entire extended team (Tata Motors team and the vendors) worked together in true team spirit, developing multiple concepts that meet regulatory and customer requirements, and could be compared for cost.

CE: What are the advantages and disadvantages of having a rear engine? Why did you decide to power the front wheels instead of the rear wheels in nano?

Girish: Let me clarify that the engine is placed at the rear and drives the rear wheels. The advantage of placing the engine in the rear was that we could build a roomy passenger compartment within a given footprint by placing the wheels at the corners of the car thus maximizing occupant space.

CE: Nano has the smallest turning circle. How did the team go about achieving it?

Girish: As mentioned above, placing the engine in the rear, allowed us to reduce the length and wheelbase of the car, and could increase the lock angles of the front wheels, thereby reducing the turning circle radius and yet provide a roomy passenger compartment.

CE: What are the safety related features in nano?

Girish: With an all sheet-metal body, it has a strong passenger compartment, with safety features such as crumple zones, intrusion-resistant doors, seat belts, strong seats and anchorages, and the rear tailgate glass bonded to the body. All Tubeless tyres further enhance safety.

CE: What one feature you would have liked to see in nano, had the cost been up to Rs. 1, 50,000?

Girish: The Nano's range from the Standard version to the Deluxe version will provide every feature a consumer could be looking for in a car in this segment.

CE: We have heard that the team is now working on making the next big thing: the all-green electric car. Is that true?

Girish: That is a different project.

CE: We thank you for sparing time for us. What is your message to the CEans (aka Crazy Engineers)?

Girish: Mr. Ratan Tata has demonstrated that it is possible to imagine, pursue against all odds and achieve what is thought to be unachievable by most. I would say we should emulate that.
Note: Only logged-in members of CrazyEngineers can add replies.
Recent updates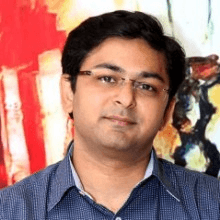 We understood the client's need of going mobile friendly and making solutions that will help save time and money. That is how our direction of being known as one of India's best enterprise mobility solution provider became an aim.

Abhijit Junagade

Winjit Technologies​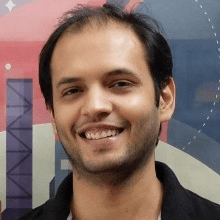 In 10 years, when I go to a hackathon and ask, "Who here has used Postman?" - I want every hand in the room to go up.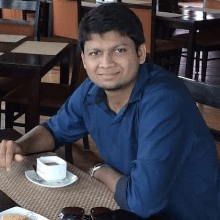 An entrepreneur's life is full of decision points. He shouldn't be afraid of taking wrong decisions.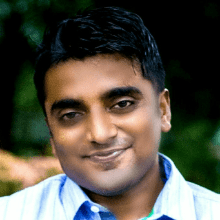 Competencies can be build and nurtured. But right ambition, right motivation and cultural fit is very imp. I will suggest all entrepreneurs in early years to codify it.

Abhishek Ballabh

ExtraaEdge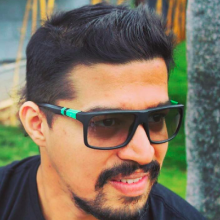 People management, analytical and not emotional driven business decisions is the key.

Abhishek Daga

Thrillophilia