Kabaada.com Founder Mohneesh Bharadwaj On How His HyperLocal Startup Helps You Sell Your Scrap
By - CrazyEngineers • 7 years ago • 28k views
A computer science engineering student from Dehradun Institute of Technology University (DITU), Mohneesh Bharadwaj always wanted to become an entrepreneur. He started Kabaada.com in September 2015, when he had just joined his 2nd year in the engineering college. In fact, he got this idea when after returning from his summer vacation, he found that his college's hostel left behind a huge amount of trash, which was then sold by the hostel authorities. He found various loopholes in this traditional scrap management system and decided to do something about it.

Along with his friend and classmate Ashish Yadav, Mohneesh started Kabaada.com as a free door-to-door pick up service to help you sell your scrap at the best possible price. They currently have operations only in Dehradun.

Kabaada is a completely bootstrapped startup. Mohneesh has won the EO-GSEA (Global Student Entrepreneur award) at IIT-Chennai and also a student achievement award from his university. In this exclusive interview with CrazyEngineers, we got Mohneesh to talk about his startup in detail. Read on!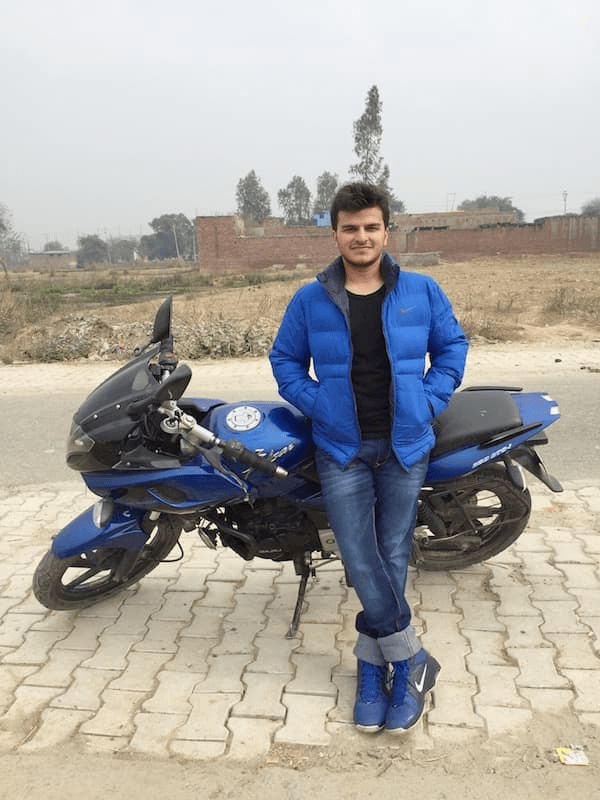 Mohneesh Bharadwaj, Founder & CEO, Kabaada.com
CE: Tell us about your growing up years and family background. Did you think about running your own company some day?
Mohneesh Bharadwaj:
Being from a business family, I always wanted to do something of my own. I remember I used to say to my grandma that one day I'll start my own "Bharadwaj Pvt Ltd" in my childhood.
(Soon our company is going to be incorporated as Bhardwaj pvt ltd). I did my schooling till 10th in my hometown (Chandausi, Moradabad), being a topper of my class my father sent me to Delhi for 11th/12th class & IIT coaching.
When I came to my college, I was fascinated by startups, reading their success stories, watching silicon valley/tvf pitchers became my favourite time pass. I always look around for problems that I can solve and starting up, from here the journey began.
CE: You hold degree of Computer Engineering. What made you think of doing something in scrap management industry?

Mohneesh Bharadwaj: I want to make a dent in the universe, want to impact thousands of lives by my work so after analysing that we have Ola/Flipkart/Grofers through which we can book a cab, buy any electronic item or even grocery only by just few clicks, but what about that basic need which is generated in each and every household but still we don't have any particular solution i.e Kabaada, so I decided to work on the scrap management industry so that people can sell their useless scraps as per their convenience.
CE: When did you first think about Kabaada? Tell us the complete story behind its inception.
Mohneesh Bharadwaj: One day while leaving my hostel for summer vacations, I noticed that every student left lots of scrap in their hostel rooms and classes (newspapers, plastic bottles, cardboards etc .) which are then further sold or bought by college authorities for lakh of rupees.
And on further survey, I realised that it is not only Hostel students' problem but everyone in the city, faces problems while selling their scraps like they don't get the pick up service on time, no proper weighing scale etc. The whole organisation of kabadis is disorganised in our country.Therefore I came up with the idea, Kabaada.com a hyperlocal door to door pick up service for your scrap materials and e-wastes at the best price in the market.
And few days ago while leaving my hostel we collected/bought 7 quintals of scrap from our hostel only, every student sold their scrap to us. This is what we wanted, "Why Trash it, when you can Cash it?"
CE: How does Kabaada system works?
Mohneesh Bharadwaj: We are "Uber of Kabaada", we have a network of kabadis/scrap collectors throughout the city ( 70 in Dehradun) , whenever we receive a pick up request, we forward it to the nearest associated collector, he then go to their place at their pre specified timings. We also facilitate them printed bill of the transaction, electronic weighing machines and uniforms.
CE: Who was your first big client and how was the experience of dealing with them?

Mohneesh Bharadwaj: In few weeks of its launch, Kabaada.com was published in many national news and articles and we started getting 50-60 pick up requests/day, sellers started sending their scraps pics to us which they want to sell for the best price.
We started receiving orders from shopping malls etc and handling all this was much fun as well as hectic too since we didn't expect that much huge response.
CE: Who are your biggest mentors? Whom do you attribute your success to and why?
Mohneesh Bharadwaj: My brother in law, Mr. Ashutosh Shukla is my biggest mentor. He is the one who is mentoring me since starting for operations/dealing etc. He is from IIT-Roorkee & currently working as a Operation head in swiggy.com.
CE: What are your thoughts about hyperlocal commerce? How do you plan to disrupt this arena?
Mohneesh Bharadwaj: Hyperlocal services are very much needed now, in this busy life where everyone is lazy and feels like doing everything by just a push of a button, hyperlocal services are at boom.
We are planning to disrupt this arena by providing pick up requests as fast as a delivery of pizza.
CE: Hyperlocal marketplaces are crowding the startup world. What differentiates you from your competitors?
Mohneesh Bharadwaj: No doubt that hyperlocal marketplaces are crowding the startup world, but what differentiates us from our competitors are our sophisticated team with a very good experience, it comprises of IITians, NRIs etc.
Moreover we plan our operations in such a way that minimises the logistic and transportation costs and thus we provide best prices to our customers.
CE: What do you love the most about being an entrepreneur? What is your advice to those who are just starting up? 
Mohneesh Bharadwaj: Entrepreneurship is a lifestyle, You are your own boss but at the same time you have to think of your team more than yourself this is what differentiates a boss and a leader.
I strongly believe all students should have a startup during college. Doesn't matter if successful or how big or small. Worst case scenario it will make them 10 times better employee than someone with no exposure to how a business works.
My advice to those who are just starting up is that "All you need is just a little push, keep hustling yourself and you'll see you are almost there" A good team is everything in a startup, set up a bunch of crazy, passionate people and start hustling.
CE: Any message for your readers?

Mohneesh Bharadwaj: "Why work for a Fortune 500 company, when you have a opportunity to build one". Don't be afraid of being different, be afraid of being like everyone else. The moment the Tetris tries to set in, it disappears.
Note: Only logged-in members of CrazyEngineers can add replies.
Recent updates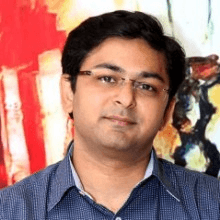 We understood the client's need of going mobile friendly and making solutions that will help save time and money. That is how our direction of being known as one of India's best enterprise mobility solution provider became an aim.

Abhijit Junagade

Winjit Technologies​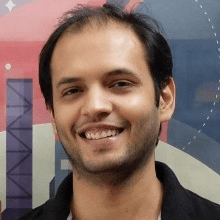 In 10 years, when I go to a hackathon and ask, "Who here has used Postman?" - I want every hand in the room to go up.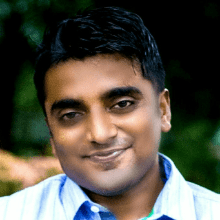 Competencies can be build and nurtured. But right ambition, right motivation and cultural fit is very imp. I will suggest all entrepreneurs in early years to codify it.

Abhishek Ballabh

ExtraaEdge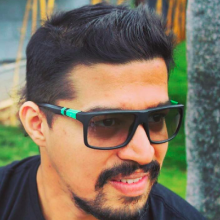 People management, analytical and not emotional driven business decisions is the key.

Abhishek Daga

Thrillophilia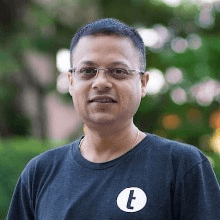 We believe great attitude and the "always be learning" mentality trumps all else and we tend to optimize our hiring for such folks.

Abinash Tripathy

Helpshift