Runnr CEO Mohit Kumar On Building A Solid On-Demand Food Ordering Platform Out Of Bengaluru
By - CrazyEngineers • 6 years ago • 28.8k views
Born in Patna in 1989, Mohit Kumar had a chance to roam across the world from a very young age as his father's work took their family to lots of places. He learned about different people and cultures and developed a great understanding about how people from varied backgrounds and cultures function in unison. He also found that in the constantly evolving society we live in, technology is the best solution for interaction between people from different backgrounds and their businesses.
After completing his engineering in Computer Science from PESIT, Bengaluru, Mohit went straight ahead to join a startup 'HolidayIQ' as their lead engineer. After working their for more than 2 years, he went on to become a senior product manager at OlaCabs.
Being part of early startups, Mohit Kumar got hands-on training about growth, culture and team building - the three elements that are a pre-requisite for startups in India. At these companies, Mohit also had an opportunity to work with the who's who of Indian startups, which enabled a multifaceted learning in him.
Once he knew he had enough experience under his hood, Mohit got together with Arpit Dave (who was working as a Business Analyst at Flipkart) in March 2015 and built Runnr - an on-demand food ordering platform that could bring you food from restaurants near your location.
In little over an year, Runnr employs around 150 people and their head office is in Koramangala, Bangalore. Today, in an exclusive interview with CrazyEngineers, we share our conversation with Mohit Kumar as he talks about the idea behind his startup, their biggest challenges and much more. Read on!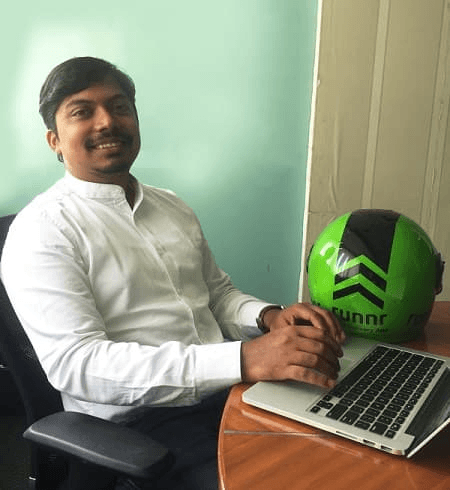 Mohit Kumar - Co-Founder & CEO, Runnr
CE: Tell us the insider story of Runnr? What is the idea behind Runnr? What were the challenges of taking your idea off the ground?
Mohit Kumar: The company was born with a mission to solve the Hyper-Local fulfilment problem in India. With e-commerce and mobile adoption stabilizing in India, hyper-local commerce started growing rapidly. Initially, we faced difficulty in bringing early adopters to the platform since not many people knew the complexities involved in on- demand businesses. However, we paved our way through this space and given the stark differentiation that Runnr brought to the hyper-local industry, growth has been fairly less challenging after that.
CE: We would like to know more about the merger between– Tinyowl and RoadRunnr. What was the reason behind this merger?
Mohit Kumar: TinyOwl & Runnr were the perfect fit. TinyOwl was a thin stack demand generation platform for F&B businesses whereas Runnr was the strongest fulfilment service. Joining forces helps build a strong full-stack service.
CE: What is the most difficult situation you have had to face while running this startup and how did you tackle it?
Mohit Kumar: The team has had to cut many difficult corners since the start. One of the toughest was to change the pay-out structures for drivers. Monthly Salary is an age old practice in the industry. Bringing it to a transaction based remuneration was challenging and required a lot of technical and operational re-designing.
Runnr now takes pride in being the disruptor in Fulfilment Fleet Model disruption.
CE: What according to you are the 3 biggest challenges related to a food-tech startup?

Mohit Kumar:
Balancing demand and supply in an on demand business is one of the toughest challenges.
Since quality of food is something that is majorly control by restaurants, building Quality Insurance requires innovation in problem solving.
Decision making for customers is at a nascent stage as no platform has the value- add information on their products.
CE: What are your company's goals over the next 3-5 years?
Mohit Kumar: We see that the hyper-local fulfilment space will be strong game play in the near future. Along with the fast growing urban population growth. We will also be able to see commerce getting optimized locally since companies will gradually start investing heavily into inventory planning and logistics to help address their consumer cluster density problems. Our goal is to go deep into solving such problems in the same space.
CE: How big is the Runnr team at moment? How do you manage your teams? Where is the Runnr office located?
Mr Mohit Kumar: We have around 150 people today. Our head office is in Koramangala, Bangalore. We work with a highly dedicated team and we encourage ownership, accountability and long-term problem solving among all our employees. Our members are very experienced professionals who have run crucial projects at Facebook, Uber, Flipkart, Google etc.
CE: How do you go about managing personal and professional commitments?
Mr Mohit Kumar: As an entrepreneur and an individual, I understand the importance of work and of a personal life. For a first time entrepreneur, work is life and maintaining a work life balance is one of the most challenging things to achieve. I have taken a lot of time to priorities my things and my time. Having a strong, focused and responsible team have made life simpler.
CE: What advice would you give about running a company to entrepreneurs who are just about to start?
Mr Mohit Kumar: I've always wanted to start up on my own. I've been able to build a good skill set throughout my experience as a professional.
But as a startup, one faces unique problems that have to be solved on the fly. As they say, "Entrepreneurs jump and then build parachutes while airborne", so if you feel passionately about something, just do it!
CE: Any message for your readers at CrazyEngineers?
Mr Mohit Kumar: Most of my biggest learning has been around people. If you have strong and responsible people around you, you will be successful and the other way round. So invest a lot in people.
Note: Only logged-in members of CrazyEngineers can add replies.
Recent updates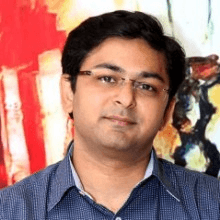 We understood the client's need of going mobile friendly and making solutions that will help save time and money. That is how our direction of being known as one of India's best enterprise mobility solution provider became an aim.

Abhijit Junagade

Winjit Technologies​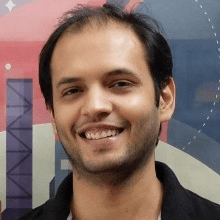 In 10 years, when I go to a hackathon and ask, "Who here has used Postman?" - I want every hand in the room to go up.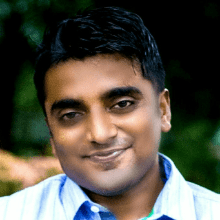 Competencies can be build and nurtured. But right ambition, right motivation and cultural fit is very imp. I will suggest all entrepreneurs in early years to codify it.

Abhishek Ballabh

ExtraaEdge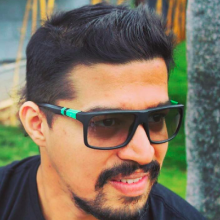 People management, analytical and not emotional driven business decisions is the key.

Abhishek Daga

Thrillophilia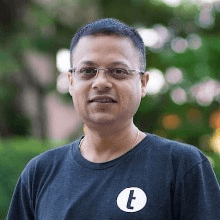 We believe great attitude and the "always be learning" mentality trumps all else and we tend to optimize our hiring for such folks.

Abinash Tripathy

Helpshift