No more "2 punch and 1 lunch" With DoPartTime, Says Mohankumar Swaminathan
By - CrazyEngineers • 8 years ago • 43k views
DoPartTime is a Staffing and Recruiting company founded by Mohankumar Swaminathan and Arun David in the year 2014. DoPartTime is an on-line portal which facilitates hiring and finding of part-time jobs on-line. The company is based in Coimbatore, India. The product development centre is located in Chennai, India.
Mohankumar Swaminathan completed Bachelors in Computer Science Engineering from Karunya University in the year 2011. He then worked as a Solutions Consultant for almost two years and then founded Tinywall Technologies Private Limited. DoPartTime is Mohankumar's second entrepreneurial venture.
We got Mohankumar to talk more about DoPartTime, the team's educational and professional background, their marketing strategy at DoPartTime and one-line pitch, where do they see DoPartTime five years down the line and a lot more! Read on!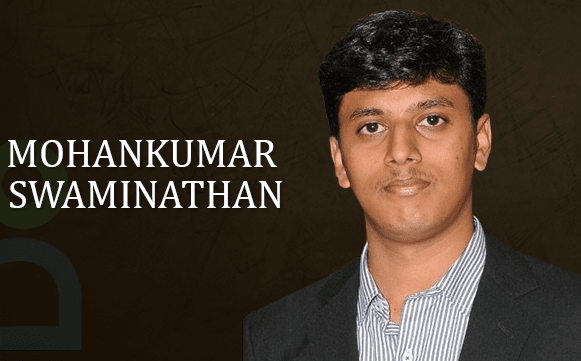 Mohankumar Swaminathan
CE:  Hi Mohankumar. Could you tell our readers about the background of DoPartTime?
Mohankumar: DoPartTime.com is a marketplace for part-time jobs in India. We facilitate part-time hiring with the use of technology and mobile. We are targeting educated women, students, experts, consultants and retired professionals who are unable to take-up the regular 9-5 job.
We are bootstrapped startup incubated at StartTank Chennai (TiE Chennai & PayPal incubation center)
CE:  Could you tell our readers a bit more about your educational and professional background?
Mohankumar: During our college days, Arun and I had developed a student-oriented social networking script which was eventually sold to a Norway-based company. The two of us graduated from Karunya University (Coimbatore) in 2011, and were both from the BE CSE stream.
Team's view:

Mohankumar Swaminathan, CEO & Co-founder
Mohan is driven by entrepreneurial spirit and passion towards work. He believes in smart work and loves to handle challenging tasks. He holds a degree in Bachelor of Computer science engineering from Karunya University. He is an enthusiastic, self-driven, techno-functional professional with over three years of diverse experience in IT / ITES / Public sector / Transport industry. He has around three years of engineering leadership experience in various roles ranging from software developer, team lead, project lead, project and team associate manager, pre-sales and consulting. He was awarded "Star of Globals 2012" for his outstanding performance and had worked in Hong Kong for an on-site engagement.
Arun David, CTO & Co-founder
Arun David has passion for Programming, Technology, and Internet. A self-taught web developer during the college days. He joined an Indian Multi National Company (MNC) as a Software Engineer and was leading an Online Banking project where he had worked on the development and architecture of an enterprise- level application.
He is now the CTO of DoPartTime.com. In this role, Arun dreams to bridge between the modern technology innovation and traditional job searching.
CE:  How are you doing marketing? What is your one-line pitch?
Mohankumar: No more "2 punch and 1 lunch" for jobs.
Since we are the first mover in this space and the ecosystem on part-time job in India is maturing as like other western countries word of mouth works best for us. We get more direct traffic by word of mouth and SEO. We are experimenting on Digital Media Marketing and it's showing much better and faster reach than expected.
CE:  Tell me about a time when you felt company leadership was wrong. What did you do at that time?
Mohankumar: At one point in time, it was frustrating to see the company leadership team is delaying decision making. So, I just made up my mind and said every discussion we are having will need to have a solution in 3 days if not there will be a deemed decision instead of wasting time on thinking about it.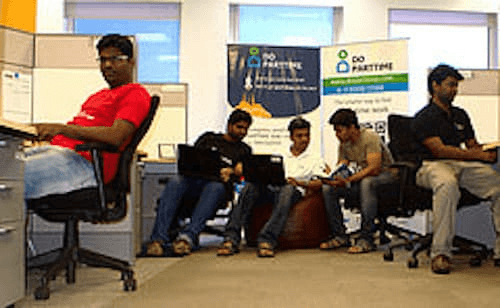 The team at DoPartTime
CE:  Where do you see DoPartTime five years from now?
Mohankumar: DoPartTime will be like Uber for part-time jobs. With the increased number of traffic coming from mobile, we foresee that we would be a mobile first on-demand hyper local marketplace for part-time jobs who enable local transactions with escrow service.
CE: Could you share the lessons you've learnt as an entrepreneur while starting, building & developing various organizations like Tinywall Technologies Pvt. Ltd. and DoPartTime?
Mohankumar: Being an engineer the first and foremost thing that comes to our mind while thinking about a solution is the technical angle to it. We sometimes miss the common sense and take it to high tech sophisticated technical problem. But after getting into the start-up space we moved more towards MVP based on design thinking and fail fast strategy. Making quick decisions and maintaining team culture is the most important lesson I had learnt. Don't improve by adding features, improve by solving problems. Learn to unlearn.
CE:  How difficult has it been to delegate maximum responsibility and control over work-situation to every team member at DoPartTime?
Mohankumar: Our average age of the team is 23. At this average age the only thing that you could bring to the table to make them serious about work is gamification. Having implementing gamification on regular HR would allow them to take responsibility and do it with passion. If the founding team is passionate about the idea and is able to see the same passion to the team members during hiring instead of looking for a fancy college degree, then that's a done deal.
CE:  Tell me about a time when you had to slog your way through a ton of work. How did you get through it?
Mohankumar: Starting up in India itself is a ton of work. Coming from hard core technology background understanding the company nomenclature is a nightmare. Being CEO means Chief Everything Officer were you are the person who takes care from plumbing to pitching. Planning and prioritizing had worked well for me during such time. I try to be perfect and pro-active but when loaded with work we may need to compromise on work-life balance and open up for help by knocking the doors. Until we ask no one is going to come forward to help.
CE: Thank you for the time you spent with CrazyEngineers. Any message for the readers?
Mohankumar: 
Do not think too much on starting up just do it. You will figure out during course of time. If I get another chance to begin my life, I would choose engineering again but would startup much early than now.
Note: Only logged-in members of CrazyEngineers can add replies.
Recent updates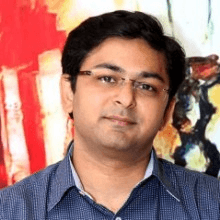 We understood the client's need of going mobile friendly and making solutions that will help save time and money. That is how our direction of being known as one of India's best enterprise mobility solution provider became an aim.

Abhijit Junagade

Winjit Technologies​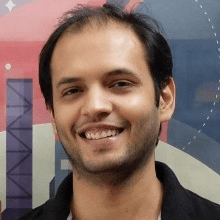 In 10 years, when I go to a hackathon and ask, "Who here has used Postman?" - I want every hand in the room to go up.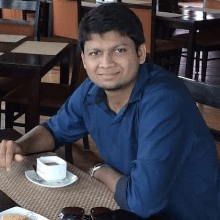 An entrepreneur's life is full of decision points. He shouldn't be afraid of taking wrong decisions.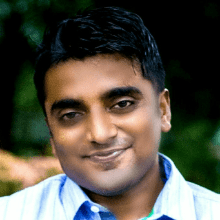 Competencies can be build and nurtured. But right ambition, right motivation and cultural fit is very imp. I will suggest all entrepreneurs in early years to codify it.

Abhishek Ballabh

ExtraaEdge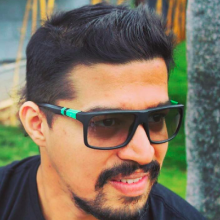 People management, analytical and not emotional driven business decisions is the key.

Abhishek Daga

Thrillophilia