Duffl CEO Mithun Chandra on building an online fashion startup with a difference
By - CrazyEngineers • 7 years ago • 21.2k views
The husband-wife duo Nisha and Mithun Chandra started Duffl (previously Tete-a-Rent) As India's first, curated peer to peer fashion re-sale platform in October 2014. Over the past year, Duffl has built a marketplace where any one can become a seller and earn right off their couch. Users of the platform can sell their stylish, gently used apparel, footwear & accessories in a few easy steps. Check out Duffl.
Nisha Pratab Khatwani is currently the Co-Founder & Chief Fashion Officer at Duffl. She holds a degree from Srishti School Of Art, Design and Technology and brings in more than 7 years of experience from the fashion industry. Mithun, on the other hand, is the startup enthusiast who has worked at several startups and Duffl is his second stint at running a company. His first venture called 'Spurr' dealt with design and software outsourcing covering domains such as E-Commerce, Supply Chain Management, ERP, CMS, CRMS, OMS and Social Networking.
Born in Bangalore and raised in Uganda, East Africa, Mithun Chandra's childhood was spent shuttling between Bangalore, Kerala, Delhi and Bombay. The reason behind his father's role of a bank manager whose job demanded they transfer every 2 years. Mithun graduated in 2006 in Electronics & Communication Engineering and is currently settled in Bangalore. When he is not pushing boundaries of his year-old startup Duffl, he is busy in pursuing his MBA in marketing from Edinburgh Business School.
In an exclusive interview with us, Mithun Chandra shares key experiences of his life, the initial days in the corporate world, the major challenges they face, the competitive edge they've to maintain and a lot more. Read on as Mithun shares some of the most inspiring words for fellow startup owners.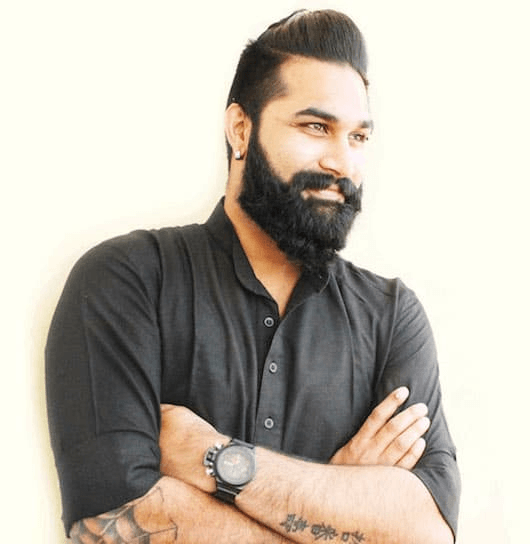 Mithun Chandra, Co-Founder - Duffl
CE: How was your life before Duffl? How was the experience working for MobME, VU Solutions, Spurr, Red Web and IndiaNIC Infotech. 
Mithun Chandra: Life before Duffl was challenging, something that I'm grateful for. It was never monotonous. One of the luxuries of entrepreneurship I guess. When you feel something is getting mundane, you have the option to create something or solve a problem.
MobME the first start-up I was part of, is what inspired me to give entrepreneurship a go. The founders, the culture, the passion were most contagious.
VU, the second start-up I joined went south due to various green field reasons. Eventually my entrepreneurial itch gave birth to my 1st proper venture Spurr along with Nisha, my now Duffl Co-Founder. Spurr gained traction, and 4 years later was absorbed by Red Web. Red Web and IndiaNIC is where I had a taste of the corporate culture.
CE: Tell us more about your other start-up Spurr (now Red Web Design). How was your overall experience of managing this firm? Why did you decide to sell it?
Mithun Chandra: Spurr started off as an educational product oriented firm which never saw the light of day and to sustain the firm, we got into web and mobile application development services. Fortunately, we started roping in sizeable projects. There comes a time when you ask yourself if you want to expand the team and if this is what really excites you. That is when, we got into talks with Red Web, our outsourcing partner at the time, and rest is history.
CE: What was the motivation behind starting Duffl? Tell us the behind-the-scenes story of how Duffl came to life?
Mithun Chandra: Duffl is Nisha, my wife and Co-Founder's brain child. Nisha brings in over 7 years of fashion, textile and graphic designing experience. She graduated from Srishti School of Art, Design and Technology, Bangalore. Duffl originated from a personal pain point and on extensive research, we realized it was a problem that plagued every avid shopper.
We had the team, the skill set and a possible solution. So we went for it.
CE: Why the name 'Duffl'?
Mithun Chandra: We initially went by the name Tete-a-Rent (coined from the French phrase Tête-à-Tête), but soon after launch we realised the true potential and endless use cases our idea had. We started getting a lot of attention and positive feedback. So we decided to go with a more, easy on the tongue kind of name. Duffl is coined from "Duffle bag".
CE: What were the major challenges you faced while running this startup in its initial days? 
Mithun Chandra: Challenges came in scores. But that is part and parcel of the journey and exactly what separates the whole ride from the rest. Our main mission was to normalize the idea of re-loving fashion and increasing the life of valuable items in one's closet. You can dress fashionably, everyday without burning a hole in your pocket and cluttering your wardrobe.
"Who will buy second hand clothes or rent out clothes?" was a question everyone asked us initially. We know, for a fact, a few years down the line, this will be a trend on its own. That is what Collaborative Consumption is all about. It only appeals to a chosen few.
The paramount question we asked ourselves, what does fashion mean to us? The answer was simple; BUDGET, QUALITY and CONVENIENCE. Fashion is supposed to make you feel special so the budget, quality and convenience should never hinder that. We want our customers to feel good without burning a hole in their pockets.
CE: What services does Duffl offer? Could you share the end-to-end process of how it works?
Mithun Chandra: It's quite straight forward. Duffl offers 3 basic features, BUY, SELL or RENT.
BUY:
To purchase an item, the process is the same as any other online shopping portal. We ship pan India. You might just be lucky enough to get an additional gift with your purchase.
SELL:
To sell an item, click pics and upload the item under your profile. If you are not keen on doing it yourself, we offer the "Duffl it up" option (within Bangalore) where we pick the items from your doorstep, click, upload and sell it on your behalf on the site.
RENT:
If you want to rent an outfit(s), all you need to do is select the event date and place the order. We will deliver the item(s) 2 days prior to the event. Once you are done with the event, we will arrange for a return pick up the very next day of the event. So you basically have access to runway wear from your couch. Rentals are restricted to Bangalore alone for now.
Duffl handles everything else from doorstep pick up, quality check, laundry, packaging, payments, pan India shipments (not for rental), payments and even hassle free returns and refunds.
CE: What key problem are you trying to solve?
Mithun Chandra: From research on shopping and dressing habits, we conducted across India, on an average, 22% women have at least one item with retail tags still on, 60% don't use more than half of their wardrobe and keep buying more, 15% shop with minimum wastage and the rest don't care. 40% of these unused wardrobes consist of branded/valuable items which can't be given away.
Duffl is the exit channel that allows item owners to extend the life of their valuable items by transfer of ownership and make some money in the process.
And for the customers, a solution to flaunt designer wear at a fraction of the cost, delivered to their door step.
CE: Why is Duffl different from other online stores?
Mithun Chandra: We started talking about Duffl late last year and launched early this year. Since then multiple clones have cropped up in the market. What separates us is clearly our values and vision. Duffl to us, is primarily a solution to a pressing problem, and then a business. If we treat Duffl as a business now, we will lose the essence of the whole idea. Going forward, we see ourselves paving way to a new way of shopping – collaborative shopping. It might be a while, but we surely see ourselves there.
CE: How is the work culture at Duffl? How do you go about hiring engineers at office? What do you look for in a potential employee?
Mithun Chandra: The culture at Duffl reflects each one of our personalities. Like I say, we are hustlers and chillers by nature and believe in growing sensibly with minimum chaos. With the first few engineers, vision alignment was of utmost importance and what they can bring to the table from their end for Duffl. We look out for engineers who can add tremendous value voluntarily instead of those who expect to be spoon fed.

The Duffl Team
CE: What is the revenue model at Duffl?
Mithun Chandra: For every item that sells or rents out, we charge a 15% convenience fee and the item owner gets to keep 85% of the Duffl selling on rental price.
CE: Have there been any low days while running startup? Tell us about the days when things were not working smoothly. What did you do to keep yourself motivated during such time?
Mithun Chandra: You can't run a start up and expect things to be smooth. We were very clear about one thing before we embarked on this journey, "See this through, come what may". In the broad perspective of circumstances, there are only two ways in which your venture might fail; either you run out of money or you fail to sell your product/service to your customers. We saw revenue trickles from day 1 which reinforced our belief in our idea and kept at it. And fortunately, at the right time, we found investors who were well aligned with our vision and future plans.
CE: If Duffl had not not happened, how different would things be for you? What would you be doing right now?
Mithun Chandra: Honestly, no freaking idea. We've always taken life as it comes. But coming to think about it, we might have gone on to solve something else.
CE: What is the one piece of advice you would like to share with fellow startup guys?
Mithun Chandra: I've said this before; Create something that actually solves a problem. Have a long term vision but keep iterating your path until you get there. Experiment and find the path that fits best. No one, who has ever quit has succeeded. So keep at it and block the sceptics. If you are wrong you'll learn. That's the process. After all, if not now, then when? 
Note: Only logged-in members of CrazyEngineers can add replies.
Recent updates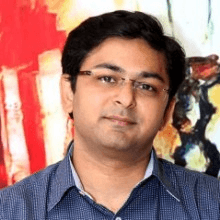 We understood the client's need of going mobile friendly and making solutions that will help save time and money. That is how our direction of being known as one of India's best enterprise mobility solution provider became an aim.

Abhijit Junagade

Winjit Technologies​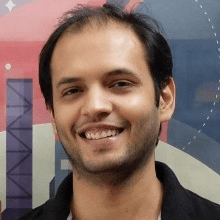 In 10 years, when I go to a hackathon and ask, "Who here has used Postman?" - I want every hand in the room to go up.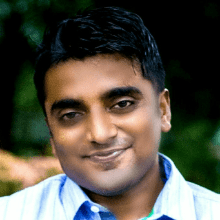 Competencies can be build and nurtured. But right ambition, right motivation and cultural fit is very imp. I will suggest all entrepreneurs in early years to codify it.

Abhishek Ballabh

ExtraaEdge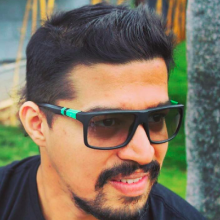 People management, analytical and not emotional driven business decisions is the key.

Abhishek Daga

Thrillophilia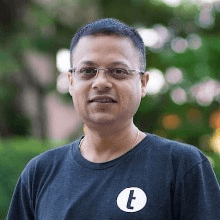 We believe great attitude and the "always be learning" mentality trumps all else and we tend to optimize our hiring for such folks.

Abinash Tripathy

Helpshift