FastaCash Co-Founder Michael Wee On How They Help Users Make Payments Via Social Media
By - CrazyEngineers • 7 years ago • 26.2k views
Having close to 20 years of experience in the industry, donning multiple hats at several challenging roles at leading startups Michael Wee founded Fastacash in the year 2012. Fastacash is a social and mobile payment platform that lets you transfer money instantly and securely over social media channels & other messaging platforms such as Facebook Messenger, WhatsApp, Twitter, SMS, email, etc. Based out of Singapore, this fintech startup is operational in various countries in Asia and is soon expanding its wings outside the continent. In July 2015, Fastacash raised $15 million Series B funding round led by Rising Dragon Singapore.
Michael Wee has worked extensively in the fields of mobile app development, branding and creative UX design as well as mobile and web consultancy. In an exclusive interview with us, he talks about his growing up years, how Fastacash happened, his team, his thoughts on entrepreneurship and a lot more. Read on!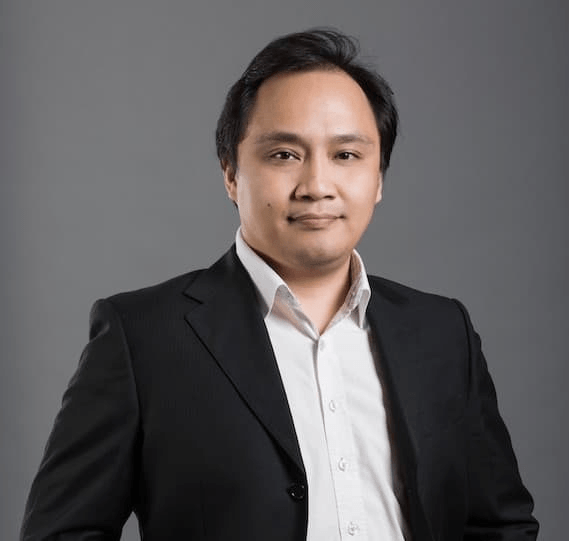 Michael Wee, Co-Founder - FastaCash

CE: Tell us about your growing up years and family background. Are you first generation entrepreneur?
Michael Wee: My dad was a military man and my mom is into agriculture farming. I shuttled between my hometown in Kuching, Sarawak during school and the farmland outside the city during the holidays. My world, since young, has been pretty polarised – being brought up in the bustling city and an idyllic village. I believe this helps put me into a wider spectrum of life's possibilities.
Funnily enough, I actually knew what I wanted to do at a young age. I was always interested in art and found joy in being an artist and doing visual design. At age 15, I made a promise to myself that I would have a design company before turning 35 (Sparkfury was started by then). So I guess I am the first in my family to be an entrepreneur.
CE: How was your experience of working at Infamous Pte Ltd, Sparkfury Creative Consultants, Tangoshark Interactive and CAZH? Share any memorable experience with us.
Michael Wee: I had quite a few roller coaster rides, and the experiences are very different and unique for each, which I wouldn't trade for the world.
CAZH was the big catalyst as to why I decided to take the plunge from a salaryman to develop businesses. CAZH was an online and mobile payment startup. Back in the day, we were ahead of the curve (there was no NETS and PayPal had just started). I started as a founding member, and the wisdom around how to run a business, with all its challenges and the tenacity to do something unique and great, made a lasting impression on me.
One of the most memorable experiences at Sparkfury was winning a big campaign account for the Singapore Traffic Police. We had only five people, and worked from a coffee shop. Within just three months of operations, we fought against 22 agencies (half were MNCs) and won the account. It was a natural progression from ad life to digital with Tangoshark.
Figuring that there was more to the advertising life, I decided to switch full time into designing apps, as creating cool content and fun user experience was a hobby and interest. When my previous contacts found out what I was doing, they wanted me to design apps for them, so I set up Infamous. Before you know it, almost all the banks came knocking.
My most fun and yet frustrating experience was building a content app that got rejected four times by Apple due to its lifestyle and entertainment content. We managed to tweak it and water it down, and got it out in the end.
CE: How did Fastacash happen? Who are the other people behind Fastacash?
Michael Wee: The company was founded in 2012 with another entrepreneur in the banking and finance space. Our co-founder's daughter would ask for his card details to transact. At the same time, he noticed she spent a lot of time on Whatsapp, and other social and messaging platforms.
This inspired the idea for Fastacash – the opportunity to combine social and payments – making it easy for people to send money and make payments through social apps where they spend a significant amount of their time.
Scaling fastacash has been nothing short of a collective effort. Vince, an investor who then became the Chairman & CEO, Peter, our Chief Financial Officer, Radhika, our Chief Marketing and Strategy Officer, Vishesh, our Chief Commercial Officer, Gilberto, our Chief Commercial Officer - have all been instrumental in bringing the business to where it is today. And of course, the collective innovation and efforts of the broader teams.
CE: How does Fastacash platform work? How does it help in making social payment over mobiles? What are the advantages of using this service? 
Michael Wee: We provide the technology that allows our partner banks, remittance companies, payment companies, wallet services, merchants – to allow their users to transfer money, airtime or coupons and make payments through social channels. These partners include the likes of Axis Bank, Oxigen, DBS Bank, Xpress Money, to name a few. Our partners handle the regulatory side of things, while we handle the social technology side of things, ensuring that we make social transfers as safe and convenient as possible.
The advantages, of course, are convenience and speed to the end user. It's about taking transactions and payments to where the consumers are today and simplifying the entire user journey and experience. It is also about adding a social interaction to each of these transactions.
CE: What were the major technical challenges you faced while setting up the Fastacash platform?
Michael Wee: Our biggest challenge is finding the right businesses to partner with – ones that share our vision of bringing social to payments, and seeing Fastacash's value as a technology and innovation enabler to make this a reality. Our vision is a big one and so far, we have been fortunate to find such partners in multiple countries.

CE: How big is Fastacash team at present? How does the team handle customer support and queries?
Michael Wee: We are still in the process of expanding our teams across the different functional areas.Customer support is handled by our partners – as they are the front facing brand for consumers.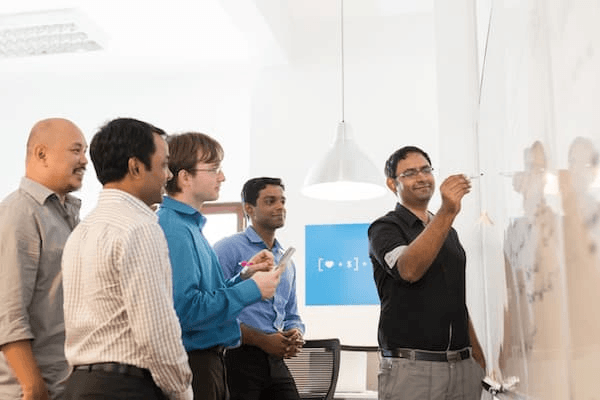 FastaCash Team
CE: Fastacash is used by many trusted banks worldwide including Axis Bank, Techcom Bank, DBS Bank etc. How was your experience of striking your first big deal?
Michael Wee: As an entrepreneur, the fact that a large business believed in what we were doing, and brought us on board as a partner, validated the fact that what we are doing is meaningful and has the potential to change how we transact, hopefully for the better. It really was about finding a partner who shared a common goal and saw the opportunity that fastacash's technology was leveraging.
CE: Which feature of Fastacash are you the most proud of and why?
Michael Wee: Our drive to simplify payments through user experience and a solid core technology. By simplifying the experience and making it seamless and social for consumers to transact, we are able to disrupt the way payments are being done today.
CE: What marketing strategy are you employing to attract more clients to Fastacash? What makes Fastacash unique?
Michael Wee: By building a strong voice in the industry and demonstrating our value with existing partners, we are able to continue to build out our global network of partners. Our technology is agnostic – to partners, social and messaging networks, geographies, payment types, currencies, types of value – be it money, coupons, airtime and even cryptocurrency. If value needs to be moved through social, we will make it possible.
CE: How do you go about hiring at Fastacash? What promising skills do you look for in a candidate applying to your company?
Michael Wee: As we are still expanding our operations, we focus on hiring based on core requirements within each functional area. Recently, we have ramped up our hiring efforts to support our rapid expansion. We look for people who are creative, entrepreneurial, smart, and passionate about driving change.
CE: How would you describe your entrepreneurship journey so far? What kinds of ups and downs have you faced?
Michael Wee: I think the cliché about those who create and build a business are spot on - the big idea, the sharp executions, the sleepless nights. The worry about when money will come in. Getting smart, driven, complementary people while managing your burn rate. The work environment that you hope to be in.
The worst was when I maxed my cards to pay the bills and everything else. I am fortunate I didn't have to borrow money from unsuspecting families, relatives or friends, but I came close!
As for the upside, getting the recognition and endorsement – that finally, everything clicks – I rarely need external validation, however it does feel good to achieve a successful outcome.
CE: If you had a chance to do any one thing differently, what would it be and why?
Michael Wee: If people tell you they wouldn't do it any other way, I think it's nonsense. Of course you can do much better, faster, in retrospect. But as one goes through the process, it is still a learning curve with many discoveries and pitfalls. If I would have done things differently? Probably more stringent on the partners I chose for one thing. Controlled chaos is another. Try not to hold everything to myself. Find ways NOT to grow the business organically. And to not be too in love with the idea.
CE: What are your ideas about the ideal work culture, workspace and hierarchy in the company?
Michael Wee: The ideal work culture is to have the team do the thinking; it is their own business which they want to succeed, and derive happiness when it does. A strong team that compliments and overcomes obstacles together to collaborate towards mutual success. It is basically extracting the best out of one self, together, sharing the right kind of spirit and energy.
CE: Any advice you would like to give about leadership to entrepreneurs who are just about to start?
Michael Wee:
Lead by example. People follow a leader not because they are told to do so or because it is their job, but because they want to for something greater than themselves.
My only advice - to those who dare venture into the unknown – is to do what your heart tells you, and manage expectations from the ground up. Not everyone thinks like you. They have their own aspiration, vision, and agenda. Only when you are able to influence and convince them, all will give their best, and the journey will be magical regardless of the outcome. 
Note: Only logged-in members of CrazyEngineers can add replies.
Recent updates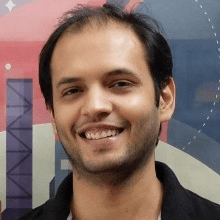 In 10 years, when I go to a hackathon and ask, "Who here has used Postman?" - I want every hand in the room to go up.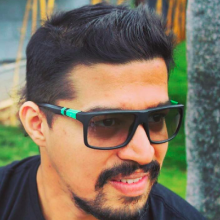 People management, analytical and not emotional driven business decisions is the key.

Abhishek Daga

Thrillophilia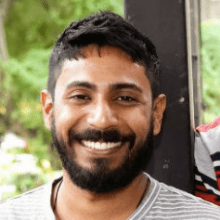 The best way to achieve long-term success is to stay anxious, be super involved in everything that the team does in the nascent stages and keep your eyes on the trophy, even on weekends.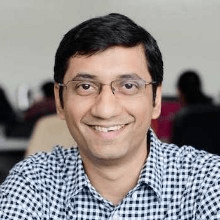 I am happy that we were able to create an online tool that helps people customise their furniture on a real-time basis.

Ajit Shegaonkar

Stitchwood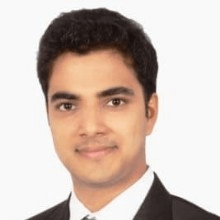 "What makes us unique is the approach and the value we bring on the table - we believe that the people who built the product, are best suited to fix it also."