CloudInfra Founder On How His Startup Makes Available Top Notch Intelligence For A Website
By - CrazyEngineers • 8 years ago • 27.4k views
CloudInfra is an Information Technology and Services company founded by Melchizedec Sundararaj in the year 2012. CloudInfra builds soft infrastructure services on the cloud. They specialize in Big Data, Distributed, Text Processing, Cloud, Linux Commands, Unix Power Tools, etc.
Melchizedec Sundararaj aka Melchi completed engineering in Computer Science from College of Engineering Guindy, Chennai in the year 2002. Melchi then worked as a Design Engineer with Texas Instruments and as a Developer with Trilogy for almost three years. Melchi later worked with Google as a Software Developer for close to seven years before starting up with CloudInfra.
In an exclusive interview with CrazyEngineers, we got Melchi to talk about his experiences at CloudInfra, the research behind CloudInfra, how does the team advertise CloudInfra, what made him quit his job at Google and become an entrepreneur, how he encourages innovative ideas and a lot more. Read on!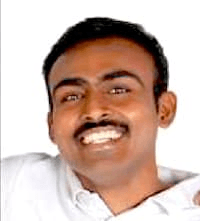 Melchizedec Sundararaj
CE:  Hi. Could you give a brief overview of CloudInfra?
Melchi: CloudInfra makes available top notch intelligence (like that of Google,Amazon, etc) for any website. Recommending the right products based on user browsing behavior, better search relevance etc are part of it.
CE:  It took you years of research to startup with CloudInfra. Could you tell us in detail about the project?
Melchi: Future lies in Data and Personalization. It nicely matched with my passion and core expertise. CloudInfra is about pluggable intelligence infrastructure. Machine learning and artificial intelligence on massive data sets have clearly proven their merit. CloudInfra makes adopting them very easy, hiding all the involved complexity.
CE:  How did you advertise CloudInfra?
Melchi: We were part of Microsoft Accelerator and are partners with Amazon AWS. We got a good web coverage at techcrunch and other articles.
CE:  To what do you attribute your success?
Melchi: We believe our big data platform CloudBash gives us huge leverage over existing platforms (like Hadoop). We believe this will be a game changer. Of course we will surely attribute our success to our team members.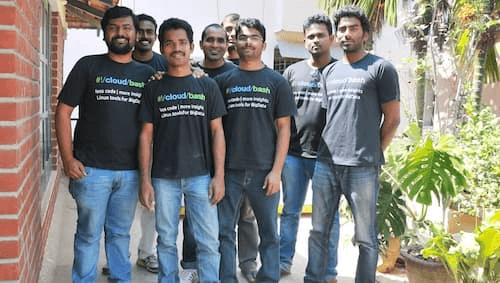 The team at CloudInfra
CE:  How difficult was it to leave for job at Google - where you worked for more than seven years - for starting up with CloudInfra?
Melchi: Google always encourages people to innovate and take risks. It was that culture that encouraged me to do this.
CE:  What are your responsibilities as the business owner? 
Melchi: Taking the right decisions at the right time.
CE: Do you ever feel maybe working for someone would have been better?
Melchi: May be in a parallel universe ?
CE:  If you had one piece of advice to someone just starting out, what would it be?
Melchi: Follow your heart, don't take any advice, including this.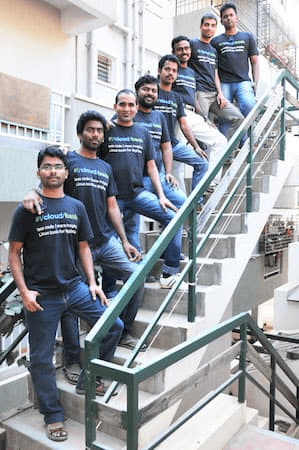 CE:  If you wanted to encourage innovative ideas, how would you go about it?
Melchi: 
Give him the pain of executing the idea and the reward of successful execution.
CE:  How would you describe your personal style?
Melchi: Badly failing to be funny. An engineer at heart and soul.
CE: Thank you for your time. Any message for our readers?
Melchi: 
Grow your skills and have a "do it" attitude. Spend less time deciding what to do, and rather do.
Note: Only logged-in members of CrazyEngineers can add replies.
Recent updates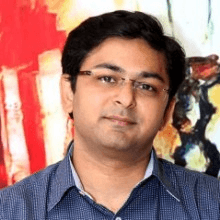 We understood the client's need of going mobile friendly and making solutions that will help save time and money. That is how our direction of being known as one of India's best enterprise mobility solution provider became an aim.

Abhijit Junagade

Winjit Technologies​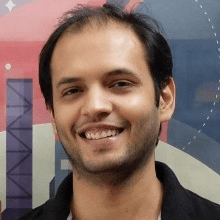 In 10 years, when I go to a hackathon and ask, "Who here has used Postman?" - I want every hand in the room to go up.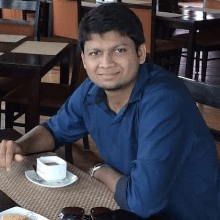 An entrepreneur's life is full of decision points. He shouldn't be afraid of taking wrong decisions.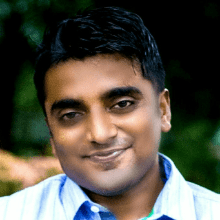 Competencies can be build and nurtured. But right ambition, right motivation and cultural fit is very imp. I will suggest all entrepreneurs in early years to codify it.

Abhishek Ballabh

ExtraaEdge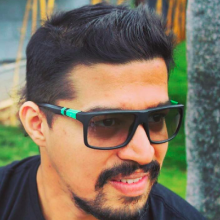 People management, analytical and not emotional driven business decisions is the key.

Abhishek Daga

Thrillophilia