TAKE RISKS! FAIL FAST! KEEP MOVING! KEEP GROWING!" - Mayur Mundada , Co-founder, AmbitionBox
By - CrazyEngineers • 8 years ago • 22.6k views
In 2014, Mayur Mundada and Subramanya Jingade came together to build a platform to help students prepare for companies that come on campus. Called 'AmbitionBox', this platform not only prepares students for jobs, but also shares interview experiences and advice for close to 500 companies.
Mayur Mundada completed Bachelors in Civil Engineering from India Institute of Technology, Madras in the year 2013. Mayur has worked with various companies like Kalpathi Investments, Deloitte India and JP Morgan Chase prior to co-founding AmbitionBox.
Check out his interview to know more about AmbitionBox, the source of inspiration behind this startup, what made Mayur quit his job and start-up with AmbitionBox, the importance of prior industry experience for any entrepreneur, his co-founder Subramanya Jingade and a lot more! Read on!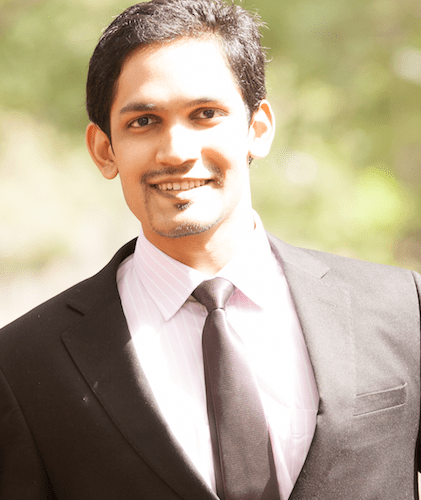 Mayur Mundada
CE: Hi Mayur. Could you give our readers a brief overview of AmbitionBox?
Mayur: At AmbitionBox, we plan to build products that connect users with their true ambition in a well-structured progressive manner and help them build happy careers.
Current Product:
We currently help students prepare for their dream companies by providing interview experiences and advice from final year students placed on campus.
An extension to the current product which would be more interactive and engaging would be launched soon.
CE:  You have worked with various companies like Kalpathi Investments, Deloitte India and JP Morgan Chase prior to co-founding AmbitionBox. What made you take the plunge?
Mayur: I always wanted to be an entrepreneur. I had infact started a company during my college days as well but it dint workout because me and my ex-cofounder decided to gain some experience first. And i did exactly that. I was very much into financial services. Had cleared a few certifications like CFA, FRM, NCFM and wanted to get into Investment Banking.
Unfortunately, because of the Eurozone Debt Crisis a lot of good companies did not turn up during placements. I did not give up.
I decided to get in off-campus though I had got into Deloitte on-campus. Once I got JP Morgan infact I threw a party to a lot of my friends reasoning that I got my dream job and I still remember how happy I was on getting the offer letter. Since I did not have any startup idea to work on - the plan was to get exposure to different sectors and understand the macros and micros. Soon I realized that all that info was very much secondary. You cannot be a spectator and learn how entrepreneurs work. The only way to learn entrepreneurship is to be one!
I stumbled upon the idea of real estate first as I myself was searching for a flat and realized how painful that is. I saw startups like Housing.com getting into the real estate classifieds space. I thought there was a huge opportunity to start a well managed, low priced brokerage firm as well. And thought about that very seriously. Finally resigned my job in 4months of joining based on that idea and thought about doing some full time market research. I soon realized how fragmented the market was and had lot of goondaism and other barriers to entry attached with it. I was simultaneously working on another idea of making a career portal which i had pitched to a lot of my colleagues at JP Morgan. And they loved it.
I decided to pitch the idea at an event in Pune and to my surprise was the only startup selected based on the product screenshots that I had given.
Rest all of them had a working model and some traction. I got lot of Mentorship and push after the event and started working on it very seriously.
And that is how it all began...
CE: How does prior industry experience help any entrepreneur?
Mayur: Depends on the sector you are in. Some core sectors which use cutting edge technologies industry experience could be a plus. For tech startups my opinion is you do not need much industry experience. Having one has a plus and minus both. The negative could you get used to the salary model kind of work and its hard to dissociate sometimes from that considering you wont get any revenue in the initial months. The plus is that you build some network, understand the corporate culture and most importantly never regret quitting a job as you have gone through that once and know how it turned out.
Having said that - THERE IS NO RULE AS SUCH. IF YOU ARE MEANT TO BE AN ENTREPRENEUR YOU WOULD BE ONE, NO MATTER WHAT!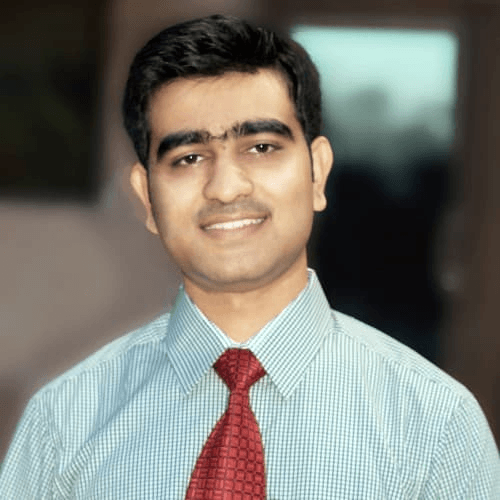 Subramanya Jingade
CE:  How did you get in touch with Subramanya Jingade, your co-founder at AmbitionBox?
Mayur: I am very lucky to have found Subramanya. I had exhausted close to 50 startup events in and around Mumbai and was desperately looking for a tech cofounder. Its strange how I was hoping to find someone at the event but all in vain. Finally, in my previous startup at IITM I remembered an intern by the same name - Subramanya who had worked with us and I thought of asking him. He referred me to Subramanya and then there were no second thoughts the moment I met him.
CE:  You completed Civil Engineering from IIT Madras. How has engineering helped you in your entrepreneurial journey?
Mayur: The Civil Engineering did not help at all. But IIT forms the core DNA of what I am today. The friends and other people I met there has shaped my thinking largely and am glad that I got into IIT which gave huge exposure in terms of the network, knowledge and reach.
CE:  Please tell us about your first entrepreneurial experience as a kid.
Mayur: I come from a family of Doctors. My dad and my uncle (who are twins and are bonded for life together ?) have inspired me immensely about entrepreneurship. Though they were doctors, they had tried so many ideas and were always excited about some or the other venture. They used to discuss that out loudly and openly at home and we all used to participate.
We stay in a Joint Family and hence it was a lot of fun those days to hear ideas, comment on it and think that we could create something BIG.
CE:  Please tell our readers about the most exciting period of your entrepreneurial journey.
Mayur: The most exciting period is the period I am going through right now. The energy and the culture we are building at AmbitionBox is just phenomenal and that is what drives me. The ups and downs we are just so used to now that it doesn't feel like a risk anymore. All this has taken time. And we are scaling up the startup now. We are extremely excited to launch our new products and have a lot in store for our users. We plan to do things differently and smartly in whatever we do at AmbitionBox, Be it Product, Design, Team, Execution. We are truly determined to form a global tech company out of India and more importantly solve a real painpoint that users have!
CE:  How is running a successful business different than what you thought it would be?
Mayur: Don't know about "successful" business because we are just 4 months old. But I can surely say whatever be the idea with which you usually start it does not remain that way as you progress and launch. It changes and we hope for the better. That is always good. And that really is the beauty of starting something from scratch. There is no one answer and hence you need to find a way through iterations what works!
CE:  Thank you for your time. Any message for our readers?
Mayur: If you are someone who has the entrepreneurial bent and the desire to succeed you should check out our openings - www.ambitionbox.com/joinus. We at AmbitionBox are continously looking for that kind of fire in anybody who joins us. Be it employee, intern or a cofounder. Also we love feedback - Good, Bad, weird anything ! you can be free about it and write to us at hi@ambitionbox.com.
We are rebranding AmbitionBox and positioning ourselves as something truly ambitious and global. We are on a mission to solve a problem and make a difference. Follow our social media pages and stay updated with our events: Facebook | LinkedIn | Twitter
TAKE RISKS! FAIL FAST! KEEP MOVING! KEEP GROWING!
Note: Only logged-in members of CrazyEngineers can add replies.
Recent updates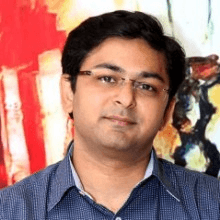 We understood the client's need of going mobile friendly and making solutions that will help save time and money. That is how our direction of being known as one of India's best enterprise mobility solution provider became an aim.

Abhijit Junagade

Winjit Technologies​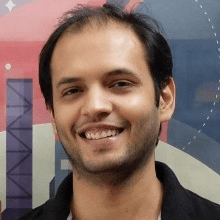 In 10 years, when I go to a hackathon and ask, "Who here has used Postman?" - I want every hand in the room to go up.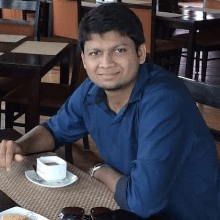 An entrepreneur's life is full of decision points. He shouldn't be afraid of taking wrong decisions.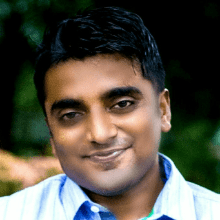 Competencies can be build and nurtured. But right ambition, right motivation and cultural fit is very imp. I will suggest all entrepreneurs in early years to codify it.

Abhishek Ballabh

ExtraaEdge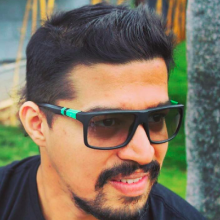 People management, analytical and not emotional driven business decisions is the key.

Abhishek Daga

Thrillophilia