Ex-Adobe Engineer Mayank Bhagya On Creating AI Powered App 'Siftr' To Keep Your Smartphone Junk-Free
By - CrazyEngineers • 7 years ago • 34.4k views
Growing up in Jaipur with a middle class upbringing, Mayank Bhagya got the backing of a strong family foundation and good education - two factors that fanned his aspirations to build something of his own. Being passionate about computers since the age of 5, it was not a tough decision for Mayank when it came to choosing a branch for B.Tech. After joining the engineering college he started working for a startup, where he got the chance to learn a lot about image projection algorithms and embedded systems development.

After graduating as a Computer Engineer from NIT Suratkal, Mayank joined the IT industry in 2011 and was a part of Adobe ever since. He served as a developer in the Flash Runtime group and worked on various projects in cloud, mobile (iOS/Android) and graphics (OpenGL-ES). Always on the look out for learning new stuff and solving challenging problems at Adobe, Mayank met his future co-founder - Romil Mittal.

In July 2015, the duo decided to launch their own venture with 'Siftr' - an artificial intelligence platform that promises to end all your worries about photos and videos stored in a smartphone. The Siftr Magic Cleaner app is available on both Android and iOS platforms and is fast approaching 1.5 Lakh downloads. The team recently launched the app in 6 regional languages as well.

In January 2016, SIFTR raised $150,000 (Rs. 1 crore) in investment from angel investors Vishal Maheshwari, Vikas Kapoor, Daud Ali and Nitin Agarwal under the group Venture Catalysts.
In this exclusive interview with CrazyEngineers, we got Mayank Bhagya to talk about his motivation behind this startup, how their system works, what are their team's efforts currently focuses on and a lot more! Read on!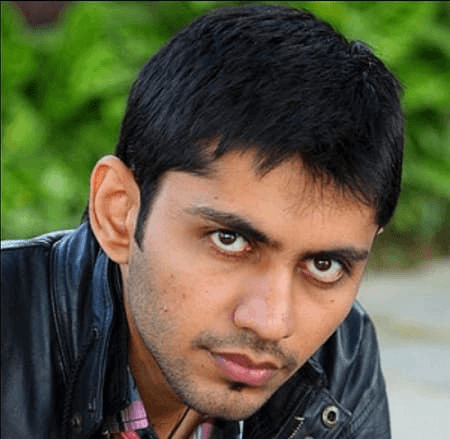 Mayank Bhagya, Co-Founder - Siftr
CE: How did you meet your co-founder - Romil Mittal? When did you first think about building Siftr - Magic Cleaner App for Whatsapp?
Mayank Bhagya: My co-founder Romil Mittal is a graduate from IISc, Bangalore. Both of us have worked together at Adobe. He heads the business strategy and development while I look after the entire technology platform at Siftr. We are backed by a cracker of a team. While working at Adobe, both of us used to talk about different startups and how they are addressing real time problems of consumers' lives.
We would often discuss about the number of pictures every smartphone user is storing on the device and more than 60% of the are these images are either junk or sent to them via messengers and social media platform they frequently use.
The problem of plenty with images became a focal point of our chats and we kept on discussing how such a problem could be solved. We decided to give this idea a try. The next thing we knew that both of us need to quit our jobs and start building various products under Siftr.
We were fortunate to attract the right talent and put together a highly skilled and motivated team who believed in our vision. Some of the most talented engineers in their respective batches joined us because, with Siftr they got a chance to work on latest and world class AI technology.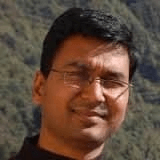 Romil Mittal, Co-Founder, Siftr

CE: What was the motivation to build such software? What were your first steps when you started building it?
Mayank Bhagya: A lot of my friends complained about not being able to manage so many photos they clicked. That prompted us to come up with a solution for this problem. We started creating websites for our photographers friends but realized that problem of images and media is far bigger and that prompted us to launch dedicate product for it.
We created a few mock-ups and shared with our friends to test it and get their feedback. The reaction was positive and that encouraged us to build on this product further.
CE: Tell us more about how this Magic Cleaner works? What features of Siftr are you the most proud of?
Mayank Bhagya: Magic Cleaner is an AI powered app, which aims to be your personal media manager and curator. This app has multiple functions. Once you launch Magic Cleaner on your smartphone, it will analyze the image gallery in seconds to find non-personal or forwarded images and videos. Once it's done, you have to press a single button and those images will be deleted from your phone thus freeing up memory and improving phone's performance too.
Additionally, we have introduced content providing platform in the app. For example, if you want to send Happy Birthday to a friend using Whatsapp. When you write the birthday message in the window, Magic Cleaner icon will appear and ask you if you would like him to search an appropriate image. If yes, then it will surf through your gallery and other image led platforms and presents you with options for birthday related images. It saves you the time and effort of going online, searching and selecting an image, saving it and then forwarding it to your friend.
Recently, we have also added an interesting Instagram hash tag feature. This feature will suggest hash tags for images you wish to upload on Instagram thus making sure you reach the maximum audience and win new followers and comments.
With Magic Cleaner, we are aiming to be the image assistant and curator of all smartphone users.
CE: Which industry are you catering to? 
Mayank Bhagya: Our canvas is quite big. We are catering to every smartphone users who likes to click and share content and images.
CE: How big is the Siftr team at the moment? What are the various departments that your employees are currently working on?
Mayank Bhagya: We are a 10-member team led by Romil and me. As mentioned above, I head the technology platform, while Ridam Batra is in charge of machine learning and neural networks. She along with Kajal Gupta has built the entire stack in-house. Our colleague Shashank Kumar who has been with us since day 1 is backbone of Siftr. His and Mukul Sharma's signatures are present in every product that we design and conceptualize. Milind Kaduskar leads product Design and user experience. We also have a professional photographer in Prayas Chutani and Shanon Peter; together they take care of marketing and business development functions at Siftr.
We are obsessed with building a World Class product and to make sure we meet that target every time, quality check is important for us. Priyanka Dhaniwal heads the quality department.

Siftr Team

CE: How Siftr-Magic Cleaner is useful for businesses?
Mayank Bhagya: Currently, we are in talks with various large brands. This is the next step for us. We will be making an announcement on this front shortly.
CE: Would you like to narrate any interesting experience of dealing happy customer/user?
Mayank Bhagya: We have been receiving positive feedback from user across geographies. Users have written to us saying how using this app helps get rid of unnecessary files and AI back-end is spot on in identifying the media which is not needed in the phone. Such positive reviews are the reason that app downloads number is growing every day because of word of mouth about the app.
CE: How many downloads you've had until now? 
Mayank Bhagya: Siftr Magic Cleaner is available for free download on Play Store and App Store. We are fast moving towards 1,50,000 downloads. We recently launched the app in 6 Indian languages – Hindi, Bengali, Tamil, Telugu, Kannda and Marathi.
CE: What are your views on competitors in your domain? How do you maintain an edge over them?
Mayank Bhagya: There are many apps present in the market, which claim to cleaner apps, but none of them use AI and machine learning to analyze and automatically delete junk images. They expect users to manually select the images presented by such apps thus making it unfeasible for the users to benefit from such apps. Ours is the only app, which does all this automatically and needs a single tap to fulfill its purpose on the phone.
CE: How do you cope up with over-demanding shifts in technology world? How do you measure the success rate of your startup?
Mayank Bhagya: Being in tech domain for last decade, you always need to be on your toes and stay ahead of the curve. The AI stack that we have built makes use of cutting edge techniques. We are always on look out for new things so that we can adapt fast and stay ahead of our competition.
We are new with our offering and in a short span of time, the traction that we have seen for our product has validated that we are building the right product and in the right manner. For us more happy customers mean a more successful organization.
CE: How do you go about maintenance and customer support?
Mayank Bhagya: 
On a daily basis we analyse 20 lakh images. We have created an archive of 7 crore images at the back-end. Given these numbers, we are already running more than 100 servers in parallel but we have built a scalable product and are fully equipped to handle as many users.
Before we go live with an app or any in app feature we test it thoroughly for any bugs. It is this focus on quality that has resulted in high acceptance from the end users who have seen value of using Magic Cleaner.
CE: Any message for your readers?
Mayank Bhagya: Share more, but keep your phone clean.
Note: Only logged-in members of CrazyEngineers can add replies.
Recent updates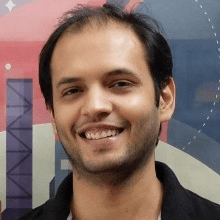 In 10 years, when I go to a hackathon and ask, "Who here has used Postman?" - I want every hand in the room to go up.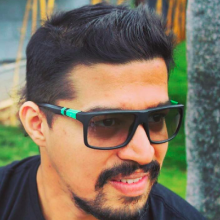 People management, analytical and not emotional driven business decisions is the key.

Abhishek Daga

Thrillophilia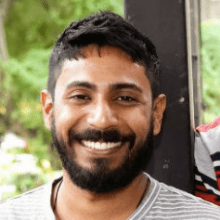 The best way to achieve long-term success is to stay anxious, be super involved in everything that the team does in the nascent stages and keep your eyes on the trophy, even on weekends.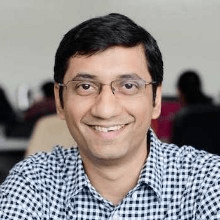 I am happy that we were able to create an online tool that helps people customise their furniture on a real-time basis.

Ajit Shegaonkar

Stitchwood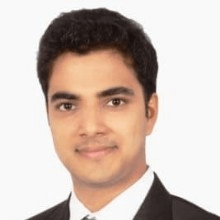 "What makes us unique is the approach and the value we bring on the table - we believe that the people who built the product, are best suited to fix it also."