Matthew Hill - Liquid Web Storm
By - CrazyEngineers • 14 years ago • 35.1k views
On November 26th, 2009 CE celebrated its fourth birthday. We are now entering our fifth year with a special small talk. CrazyEngineers happily runs on powerful servers provided by LiquidWeb - a web hosting company with a difference. We got in touch with Matthew Hill, CEO & Founder of LiquidWeb to talk about LiquidWeb, their data centers and essentially, their latest cloud computing solution - LiquidWeb Storm. A born entrepreneur, Matthew started LiquidWeb at the age of 16 (his third venture) because his website was removed from several hosting companies because of high-traffic it attracted. Check out our Small Talk with Matthew Hill -


CE: Hello Matthew, you are the founder & CEO of LiquidWeb Inc. Could you tell us more about yourself?

Matthew: I am before anything an obsessed user, observer, and at the least attempted innovator of Internet technology. I'm 28 but began spending a bulk of my free time on various technology-related obsessions at 14 or so. Liquid Web was my third significant venture at the age of 16 and nothing else had driven me towards business than the love of technology and the dream of building something so structurally dependent on computing. I carry the same drive for progress into my personal life as well. I appreciate design, architecture, exotic cars, and fairly stringent strength training and health regiments. Whatever the realm of life I really just try to be moving forward at a pace which progress can be measured daily and weekly. I believe strongly in maximizing potentials from what we are handed be it meager or exceptional.

CE: Tell us the story of LiquidWeb. How did LiquidWeb come into existence?

Matthew: In my late adolescence I had run both a very high-traffic Web site, to the point of being removed from several hosting companies for that reason, as well as a Web development company. In my experiences administering both of these enterprises as well as dealing with the options available for hosting at the time and really not finding much help with any questions I had early on, I brashly decided it should be done a bit differently. I understood the industry well enough and with the base skills I had acquired in ventures prior it was fairly inexpensive to get off the ground. I began as a shared Web hosting company and with the Internet in the state it was, actually attracted some high profile clients, including Tim Burton studios and Skunk Records (label to Sublime) before reaching legal adulthood. Word-of-mouth marketing to fuel organic growth was as it is now, a huge portion of growth for hosting operations. With this in mind I knew investing in customer service would be it's own form of marketing and invested the bulk of my time and effort in improving that experience. I grew rather rapidly and in 2003 reached a scale where it became viable to begin building facilities. Owning facilities, with almost all third parties removed, allowed me to better control the quality of user experience end to end, which in turn improved our products and led to a period of extremely rapid organic growth. Any two hosting companies where services are up are a nearly identical user experience, it's about how you react and proactively prepare for interruptions and outages that creates value. We operate with a customer base that understands this.

CE: Could you tell us a bit more about Liquid Web Data Centers?

Matthew: Our facilities were designed after we had quite a bit of experience in dealing with third party facilities, and thankfully were able to learn from their mistakes. We knew much of the engineering and did full design down to reviewing and correcting electrical prints, environmental processing design, and fire suppression systems much of which was done in collaboration with my Director of Infrastructure Chris Strandt. We initially began small and focused on a progressive build to minimize the initial capital expenditure and to keep provisioning mere weeks ahead of our demand where this could be accomplished. It made us quite efficient and combined with the period of time, which was immediate post dot-com bubble, allowed us to acquire much of our equipment brand new at a fraction of the cost. This is no longer the case, but it certainly gave us an advantage being at the time a small operation with a limited budget. With the combination of surplus new equipment and a solid working knowledge of the underlying engineering required, we were able to construct a highly redundant facility for a fraction of what it would have cost anyone without either of these capabilities. Since then we have come a long way, building our second facility at 32,000 square feet and a capacity for 8,000 servers, and more recently our third facility--a 90,000 square foot Tier 3 plus facility with a capacity for 25,000 servers. We operate a fully redundant power, cooling and network design with topologies to support concurrent device failure at every level without interruption of service.

CE: One of the most fascinating services offered by Liquid Web is your Heroic Support. What differentiates your support from competitors?

Matthew: How we treat customer support as an organization is the most critical in understanding how we differ from typical organizations. We build ourselves around the customer interaction experience and consider any issue critical. We realize if we have a dissatisfied user paying us even the smallest amount of money, the power they can wield in damaging our brand and reputation is staggering. We consider the smallest issue of dissatisfaction huge and spend considerable time improving systems ongoing to avoid any chance. We also realize zealous users who are passionate and positive about our brand are our absolute best marketing tool. Combined with the growing social connectivity of how people operate online, we believe there is no better way to grow and truly feel great about our brand and service than to make every effort to go beyond expectations consistently. We try to put teeth into all of this with very aggressive SLA's that pay immediately for any amount of downtime, delay in hardware replacement, or initial response that takes longer than 30 minutes. We try to describe the sum of all of our processes into something that users can understand, hence "Heroic Support".

CE: What are the typical challenges you face while operating data centers?
Matthew: Data centers, particularly at the scale which we operate, are extremely complex assemblies of everything from power systems, which need to redundantly switch multiple megawatts of power, to network and software configurations, which due to shifting traffic patterns require critical attention on an ongoing basis to ensure consistent and stable operation. All of these systems rely on each other to establish a functioning facility, and all of these systems are comprised of component pieces. Those components, by which we define as entire functional chassis (anything from a full generator to a network or cooling device) will fail with time. We expect and know this. The challenge is in efficiently designing a system which will endure a failure of any of these components without affecting any of the systems which rely upon it. Beyond the physical, a data center of significant scale faces a constant barrage of malicious network traffic. Systems and procedures needs to be in place to quickly isolate and correct any outside malicious action, most of which of which are directed at individual end users, others of which are charged directly at our critical infrastructure. This could be anything from bot nets and worms doing sweep scans, to massive 10 gigabit denial of service attacks, all of which we need to be able to rapidly mitigate and ensure interruption of service does not occur.

CE: Tell us more about your latest offering viz. Liquid Web Storm.

Matthew: Storm is an IaaS (Infrastructure as a Service) cloud computing product created with the intent of offering a flexible cloud server deployment platform that provides users with familiar server images in a supported environment. It has been developed in-house with our development and engineering staff which has been expanded extensively in the past year primarily to support the development and testing of this product.

CE: How is Storm different from other cloud products in the market?

Matthew: With the experience we have gained in operating Liquid Web we have very intimate knowledge of how users work and develop web applications. The limitations other market offerings place on how people develop forces users to change how they deploy their applications; we consider this burden needless. Users should be able to develop in a familiar environment while being able to harness all the advantages of cloning, resizing and imaging live running servers all seamlessly. By developing our software at this stage of market maturity we were able to assemble a more complete feature set which frees users from the typical restrictions. With the efficiencies of owning our entire cloud data center and developing the platform software ourselves, we are able to lead the market both in pricing and features. We do so with utility style hourly billing and the full assistance of our engineering and support if users have difficulty within their server environments. This includes but is not limited to management of operating systems, applications, and proactive restoration of failed services. These are all things we are very good at and have extensive experience with on the Liquid Web side. It's how our brand was built.

CE: Could you give us a technical overview of Storm?

Matthew: Being an IaaS platform, the base of Storm is in a virtualization layer. On top of that we layer extensive automation which leverages a large physical infrastructure, this automation layer is what separates simple virtualization from a true cloud. Provisioning, backup, network and imaging are integrated for complete automation and controlled through a web portal and a full API. In concept this enables users to treat our infrastructure like an endless flexible environment of server resources where they only need pay for what they use and never need to concern themselves with many of the normal scalability issues users encounter.

CE: What are the important factors one should consider while choosing a web host?

Matthew:I think selecting a verifiably reputable company with a support staff that is accessible and responsive is an absolute must. Particularly in the hosting realm many companies can be difficult to reach and this is the last thing you want in a provider where critical infrastructure can require service at any hour. Ensuring that their business objectives align with yours is also very important, I would not suggest hosting a business critical application with a host who focuses on shared hosting and budget domain names, nor would I suggest hosting a low traffic personal Web site on a multi-tiered dedicated cluster. Stay away from any host claiming "unlimited" data transfer or offering staggering storage quotas as these numbers are almost always too good to be true. Anyone approaching them realizes quickly when they are terminated. In short, do your homework, identify your needs as clearly as possible, and research any company you are considering.

CE: Thank you for participating in Small Talk. What is your message to CEans?
Matthew: I appreciate the opportunity to speak with you, while not a pure engineer by trade I do deal with much of the technicality of what is a very complex industry. Whatever any of you do I hope you do so vigilantly and with a drive to progress every week. Enough small steps forward eventually take us all great distances.

----------------------------------------------------
CrazyEngineers is thankful to Mr. Travis Stoliker of LiquidWeb for making this small talk possible.


Note: Only logged-in members of CrazyEngineers can add replies.
Recent updates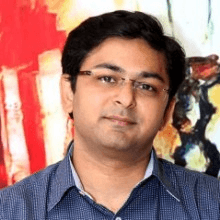 We understood the client's need of going mobile friendly and making solutions that will help save time and money. That is how our direction of being known as one of India's best enterprise mobility solution provider became an aim.

Abhijit Junagade

Winjit Technologies​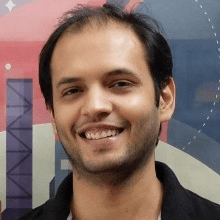 In 10 years, when I go to a hackathon and ask, "Who here has used Postman?" - I want every hand in the room to go up.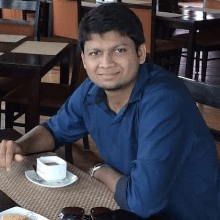 An entrepreneur's life is full of decision points. He shouldn't be afraid of taking wrong decisions.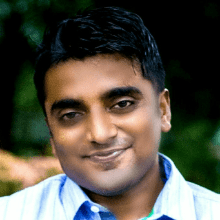 Competencies can be build and nurtured. But right ambition, right motivation and cultural fit is very imp. I will suggest all entrepreneurs in early years to codify it.

Abhishek Ballabh

ExtraaEdge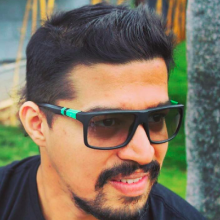 People management, analytical and not emotional driven business decisions is the key.

Abhishek Daga

Thrillophilia