BookThisBook Co-Founder Mark Piarejee On Making Books Affordable And Accessible For All
By - CrazyEngineers • 7 years ago • 19.3k views
Growing up in a middle class family with both his parents working, the entrepreneurship 'bug' made his way into the life of Mark Piarejee only after he had completed engineering. Though, clearly the idea of "being one's own boss & doing what one wants to do, when one wants to do it" - had taken root in his mind from a very young age. Through his years in engineering from 2008-2012, Mark always kept an ear towards startup news.
During college, Mark and his friends used to rent books either from college seniors or a book store. The problem with these books were that they would often be outdated or torn and with little money, these engineers felt helpless about buying new books.
A few years after graduation, Mark and his friends met for coffee and started discussing about how they completed their studies with those books which were in such horrible condition. That's when they got the idea for BookThisBook - an online book rental portal. They met the very next day and started planning it.
In this exclusive interview, we got Mark Piarejee to talk about their company, how it all works and a lot more. Read on!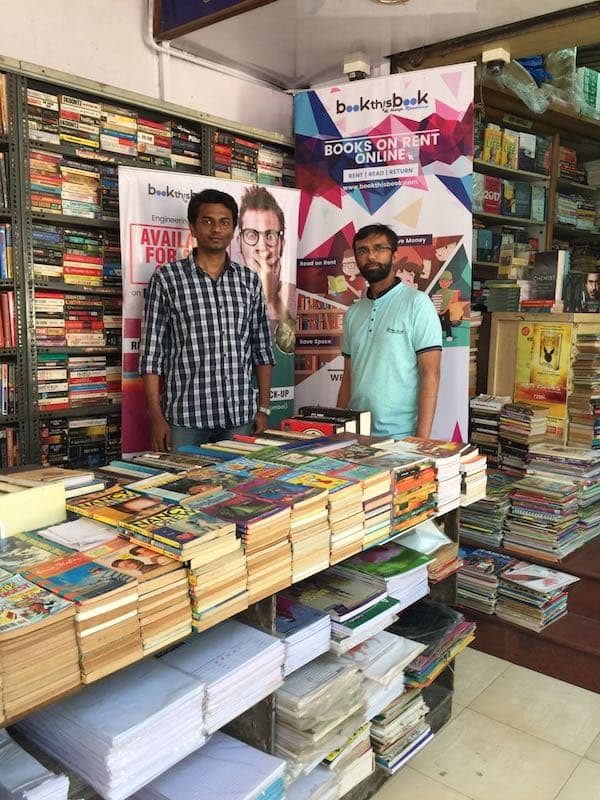 BookThisBook Founders - Mark Piarejee, COO (Left) & Jignesh Star, CFO (Right)
CE: You are an IT engineer by degree. What is your fondest memory of your engineering college days? Has an education in engineering affected your career choices?
Mark Piarejee: I am really nostalgic about my engineering college days as I am what I am because of all my experiences there. I can't pin point any particular memory that I hold dearly as there are too many. Be it bunking lectures, horsing around it with friends or participating in student council activities, I recall all of them very fondly. Pursuing engineering really has a deep impact on students as it broadens your horizons and gives you career choices that you never even knew existed. It was during engineering that I came to know about the world of startups so I am really grateful for it.
CE: What were your biggest challenges while starting up with Bookthisbook?
Mark Piarejee: One of the biggest challenges that we faced like most startups is to spread the word of Bookthisbook to the relevant audience. During our nascent days, coming up with marketing strategies was a nightmare. But fortunately, after some trial and error, we were able to reach out to our desired audience.
CE: Why 'Book Rental Service' domain when there are lot of players in this domain like Amazon, BookRenter, CampusBookRentals, EBook Readers like Kindle, iPad, Tables and their rental services etc.? How does BookThisBook set itself apart from the competition?
Mark Piarejee: Amazon is primarily into retail. Their book rental business hasn't picked up the pace they had expected. Also, the books that it provides on rent is limited to certain genres, mainly academics. The same goes for BookRenter and CampusBookRentals. We follow a different business model from these players which after many surveys, we found to be best suited to the needs of our customers. And as far as the various e-book readers are concerned, during the surveys we found out that 86% book lovers still prefer the printed medium.
They say that the feeling of holding a book and reading is much more satisfying than reading it off a screen.
So, I feel we have covered our bases at both ends.
CE: How big is your team at present? Where do you guys operate from?
Mark Piarejee: Bookthisbook has 4 founders and we all have our defined roles to play. We have 12 employees who are the ones who put our plans in action. Our base of operations is in Mumbai.
About the Team:
1) Mark
Role: Operations
Education: B.E. from Mumbai University.
Previous Work: Android developer by passion. Serial entrepreneur.
2) Heerak
Role: Digital Marketing
Education: BSc in Networks from Northumbria University United Kingdom. CCNP Certified.
Previous Work: Worked as a consultant for some firms
3) Jignesh
Role: Store Manager
Education: B. Com.
Previous Work: 8 years of experience in customer handling and store management. Serial entrepreneur.
4) Rushit
Role: Tech Team
Education: B.E. from Mumbai University.
Previous Work: Worked with big brands
CE: What is your advice to startup founders who are willing to start something in similar domain?
Mark Piarejee: I would like to tell them to do a lot of ground work. Know what it is that you are getting into and dive in only when you have the confidence to.
CE: What according to you is your 'Success Mantra'? How would you define entrepreneurship?
Mark Piarejee: Success would be defined as putting the right amount of hard work in the right direction following a viable plan. Planning ahead is important as is having a set of goals. We currently are of the startup generation. Finding what you want, taking calculative risks and knowing where to stop is what I feel entrepreneurship is all about.
CE: Any message for engineers and aspiring entrepreneurs?
Mark Piarejee: To all the engineers and aspiring entrepreneurs, all I would like to say is that you should do what you feel is right. Times are changing and you now have a lot more options to pursue a career in. But do not blindly do something just because someone says it. Use your mind, put in your hard work and remember that it is okay to make mistakes.
Note: Only logged-in members of CrazyEngineers can add replies.
Recent updates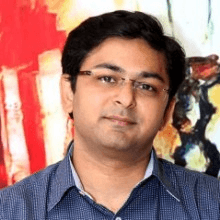 We understood the client's need of going mobile friendly and making solutions that will help save time and money. That is how our direction of being known as one of India's best enterprise mobility solution provider became an aim.

Abhijit Junagade

Winjit Technologies​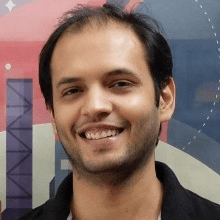 In 10 years, when I go to a hackathon and ask, "Who here has used Postman?" - I want every hand in the room to go up.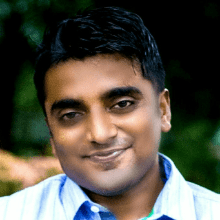 Competencies can be build and nurtured. But right ambition, right motivation and cultural fit is very imp. I will suggest all entrepreneurs in early years to codify it.

Abhishek Ballabh

ExtraaEdge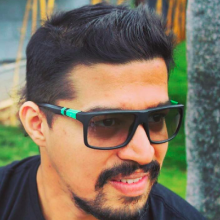 People management, analytical and not emotional driven business decisions is the key.

Abhishek Daga

Thrillophilia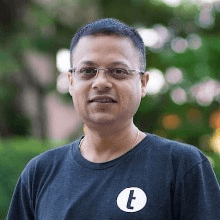 We believe great attitude and the "always be learning" mentality trumps all else and we tend to optimize our hiring for such folks.

Abinash Tripathy

Helpshift