"An entrepreneur shouldn't be worried about failure, but focus on execution" - Manuj Jindal, FindMyCoaching
By - CrazyEngineers • 9 years ago • 41.3k views
Founded by Manuj Jindal and Sushant Kochar, FindMyCoaching is a startup about coaching institutes. It was launched with a goal to help students search, compare and sign-up for coaching classes. With hundreds of new coaching centres popping up in every city, students often get confused on what is the best choice for them. FindMyCoaching helps bridge gap between students and the best Coaching Class for them by offering online assessments, providing discounts and many other tutoring related services. 
Manuj Jindal is a graduate from University of Virginia and is responsible for building the product and leads business development of the startup. Earlier, Manuj has worked at Barclays Capital, New York as an M&A banker. On the other hand, Sushant Kochar writes the code, manages development process and is responsible for delivering the product to the customers. Sushant graduated from IIT-Patna, and has been ranked among top 200 coders on InterviewStreet.
In an exclusive interview with Manuj Jindal we find out more about the current domains and locations that FindMyCoaching is working in and their expansion plans. Manuj also talks about his entrepreneurial journey, the various challenges he faces and how he deals with them. Check this out -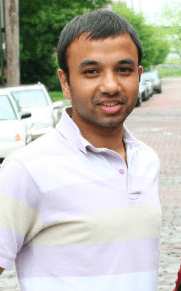 Manuj Jindal
CE:  Could you tell our readers more about FindMyCoaching? How does FindMyCoaching work and in which all domains?
Manuj: FindMyCoaching is an online platform where students can search, compare and take admissions at coaching institutes for their entrance exams. Additionally, students can purchase course material from these institutes and sign-up for free demo classes directly through the website. In essence, FindMyCoaching helps students to take better decisions when picking a coaching institute, which is an essential part of their education life-cycles.
Students can search for institutes by selecting their city and exam, they can refer to ratings, ranking and reviews of coaching institutes from other students, browse and purchase course materials (test series, notes etc.) from these coaching institutes and also sign-up for free demo classes at institutes of their choice. We have built a user-friendly, simple and comprehensive product for an otherwise complex and fragmented coaching market in India.
CE: How did you come in contact with Mr. Sushant, Co-Founder at FindMyCoaching?
Manuj: I met Sushant at a mutual relative's party and we have been friends since then. His passion for education and own experiences with coaching institutes struck the cord with this idea. We have been working together for almost 3 months now, and proud to say that we are building an awesome product, team and company culture at FindMyCoaching.
CE:  How did you come up with the idea of FindMyCoaching? How has your entrepreneurial journey been?
Manuj: The idea came when my brother shared his own experiences when searching for a coaching institute for civil services exam last year. His search was based on word of mouth and misleading ads from institutes. Eventually, when he took admission at an institute, he realised it was not the right fit for him. He wanted more personalised, small class room experience, and more hands-on prep, however big ads and popularity of an institute resulted in a bad admission decision. A lot of his friends and other students also had the same experience. Since the coaching market in India is an established education system in itself, there should be a solution that lets students be more informed about their decisions when joining an institute. The idea became a prototype over the next one month as I put together a simple listings website with Wordpress. I demoed the prototype to my friends, family and coaching institutes, and they all felt there was something there, but we were still unclear about it. Eventually, Sushant came on board to develop a more mature product. In a couple months, we went from 1-2 daily visitors to 600+, and even assisting 3-4 students daily in their coaching search.
CE: Currently FindMyCoaching list centres from Delhi, Noida and Gurgaon. What are your plans for expansion? Where do you see yourself two years down the lane?
Manuj: We had started with only a few areas in Delhi, and have covered entire Delhi NCR now. By end of April, we are targeting adding Kota, and then move to big education hubs such as Hyderabad, Patna, Chennai, Bangalore, Bombay etc. We believe that it will take us this entire year to cover all these cities. Additionally, we are leveraging our existing technology to enable coaching institutes to offer their course material (test series, notes, books etc.) and free online and in-class demo classes through our website. This would provide students options to purchase course materials online and get better access to institutes.
In two years, we see ourselves as a platform that enables students anywhere in India to get the best prep possible for their entrance exams. Overall as a company, we are focusing on achieving two main goals in the field of test-prep: transparency and accessibility. We will achieve these by providing peer reviews, ratings and rankings of institutes for more transparency in the industry and digitising coaching institutes' best content and making it accessible to students all over India.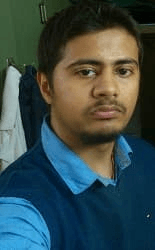 Sushant Kochar
CE:  FindMyCoaching is currently a five member team. How difficult is it to get the initial resources in place?
Manuj: We have been bootstrapping this venture right from the beginning. From technology to human resources, everything has been quite a journey. We started without an office, and still work out of a tiny, makeshift office space. 
We travelled in rikshaws and walked kilometers searching for institutes in all the corners and streets of Delhi. One of our field managers went out of his way to find the most obscure neighbourhoods like "Bhutoon Wali Gali" in Delhi to ensure we had the most comprehensive database of coaching institutes in Delhi!
Getting the team together has been the most daunting task for us.
First, our main criterion is whether the team member is passionate about education and improving the existing coaching market. Secondly, do they have it in them to do something never done before. All these small things add up and make for an experience and product of a lifetime!
CE:  Tell us about the major technical, financial and managerial challenges you had to face during the launch of FindMyCoaching? How did you overcome them?
Manuj: Financially, we have not raised any funds so far - 100% bootstrapped. It's not easy because we operate out of a make-shift office, try to save every single penny we can, and have 0 marketing budget. Technically, we have been leveraging all possible resources available from the web and creating amazing technology in our back-end. Managerially, we have had shortage of talent, which being a start-up is not uncommon. However, over the past couple of months since we started, our team has proven that we can solve anything, create anything and with time and perseverance, we will make a difference in students lives.
CE:  You believe in empowerment through education and technology. Could you please some of your experiences that would benefit today's engineers?
Manuj:
Education has empowered me, my friends and family. Education has given me the gift of curiosity, which I believe is the most important lesson from all my classes. Engineers are gifted with the same talents, and if they observe the world around themselves carefully, there's so much to solve, so much to do!
Many engineers in India are helping solve crucial problems of hunger, education, poverty and other fields. I believe that if some of us engineers can take time to contribute back to our schools and education in India, we will take another giant leap in making of our society.
CE: For any wannabe entrepreneur, the biggest fear is the fear of failure. What should one do to overcome it?
Manuj:
I believe that fear is overrated. An entrepreneur shouldn't be worried about failure, but focus on execution, team building and understanding the customers' value propositions (People, Process, Profits).
When starting a new product or business, the uncertainty is high, the odds of failure are playing against the entrepreneur. However, the learning curve makes the entrepreneur more ready for every step of the journey, and perhaps for another journey, another time. Take any great entrepreneur in history - Bill Gates, Steve Jobs, Sergey Brin or Larry Page - all these people had one thing in common: they failed multiple times, got-up on their feet and came up with better solutions to problems that existed in this world. That's what transforms a wannapreneur into an entrepreneur. So, think deeply and execute!
CE:  Thank you for your time. Any message for our readers?
Manuj: Thank you for reaching out to us! Team FindMyCoaching loves CrazyEngineers. I think you guys are doing a great job in connecting the engineers of the world. Keep up the good work. 
Note: Only logged-in members of CrazyEngineers can add replies.
Recent updates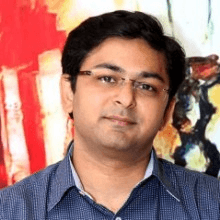 We understood the client's need of going mobile friendly and making solutions that will help save time and money. That is how our direction of being known as one of India's best enterprise mobility solution provider became an aim.

Abhijit Junagade

Winjit Technologies​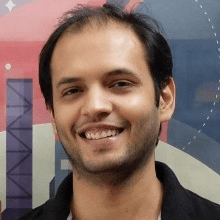 In 10 years, when I go to a hackathon and ask, "Who here has used Postman?" - I want every hand in the room to go up.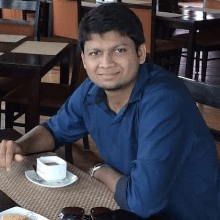 An entrepreneur's life is full of decision points. He shouldn't be afraid of taking wrong decisions.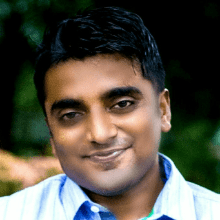 Competencies can be build and nurtured. But right ambition, right motivation and cultural fit is very imp. I will suggest all entrepreneurs in early years to codify it.

Abhishek Ballabh

ExtraaEdge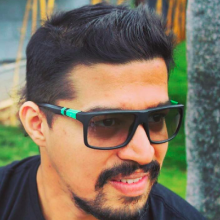 People management, analytical and not emotional driven business decisions is the key.

Abhishek Daga

Thrillophilia