How LogiNext Co-Founder Manisha Raisinghani Is Creating The 'World Of Organised Logistics'
By - CrazyEngineers • 8 years ago • 33.1k views
Coming from a Sindhi business family, Manisha Raisinghani always felt it that entrepreneurship was always in her blood. Her family urged her to seek out challenges and to pave her own path. In fact, she was a supposed 'son' of the house and was expected to take the family business ahead. However, she chose data crunching as her life's calling. After pursuing masters in Information Systems from Carnegie Mellon University, one of the best colleges for Big Data Analytics, Manisha started working with IBM in their Business Analytics and Optimization Division.

Manisha had met her future co-founder Dhruvil Sanghvi at CMU in 2010. They had worked on a few academic projects together during their masters. The duo founded the company 'LogiNext' in 2013. Prior to that, Dhruvil worked with Deloitte Consulting. Their bundled work experience helped them understand the need of technology in this space. They decided to use their previous Big Data experience to build a product which most companies in this segment can utilise and cut down on their cost.

Today, Mumbai-based LogiNext, is one of India's most popular data analytics startup. The company had raised seed funding of $500,000 from Indian Angel Network and just last month, it secured $10 million Series A funding from Alibaba-backed Paytm. The newly acquired funds will be used for product development, customer acquisition, marketing and hiring talent.

In this exclusive interview with us, we got Manisha Raisinghani to talk about their startup 'LogiNext', how this idea took birth, the various products and services they offer, their future plans and a lot more. Read on!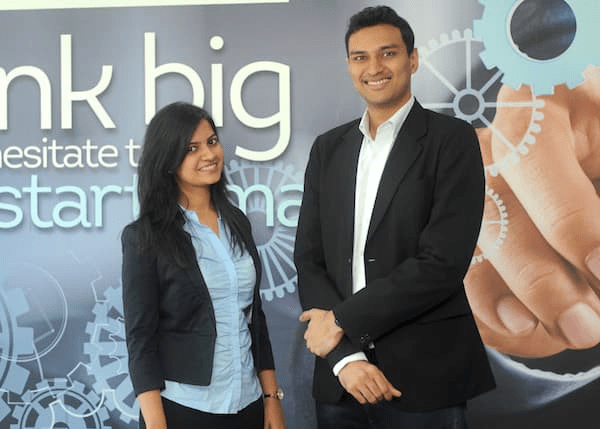 Manisha Raisinghani and Dhruvil Sanghvi - Co-Founders @ LogiNext 
CE: What was the motivation behind starting LogiNext? How did the idea first strike you? Tell us about the story of its inception.

Manisha Raisinghani: In late 2013, while we were sitting at a Starbucks in Manhattan, we started discussing the reasons why logistics businesses in emerging markets are so complex and unorganised. We narrowed down to lack of visibility in the delivery networks as one of the key reasons why the logistics services are so unreliable. Also that was the time when market witnessed a huge surge in e-commerce, hyperlocal commerce and Uber kind of services where a lot of startups and even large companies were jumping in but most of them were making losses because of very high logistics cost, uncertainties and frequent delays.
And since we both are techies by heart, we saw the solution in 'Internet of Things' and big data to optimise delivery networks, internal operations and other logistics services. And this is how our first product - 'Track-A-Pack' took birth.
CE: What key problem is LogiNext trying to solve? How does LogiNext system work?

Manisha Raisinghani: Logistics in most of the emerging economies including India is highly unorganised and unpenetrated by technology. Most of logistics companies are making losses because of very high logistics cost, uncertainties and frequent delays. The operations manager is unaware of the real time location of the shipments in transit and has to rely on manual inputs from delivery boys/drivers.
LogiNext aggregates the location data consumed from multiple clients with similar delivery networks, anonymizes it and then uses this power of real "Big Data" to generate insights that helps companies predict delays, save cost and provide reliable customer service.
CE: What products of LogiNext are you the most proud of?

Manisha Raisinghani: LogiNext brings "real-time" factor to the way of doing logistics. Traditionally, all the planning and optimization is done using static and stale information. LogiNext is disrupting the "reactive" aspect of logistics to a more "pro-active, predictive and preventive" way. "We don't only draw beautiful pie charts and graphs and call it an "analytics dashboard. We crunch location and time data in real-time to suggest and predict actions."
Some of LogiNext's offerings are:
• Location Clustering
• Route Optimisation
• Automated Delivery Scheduling
• Real Time ETA Prediction
• Real Time Delay Prediction, Alerts and Trend Analysis
One of our most liked and used feature is what we call "Control Room". This is a combination of dashboards which can be viewed on large screens and gives a NASA-like centralized control room feeling where the operations team can sit and assist their field team to make better decisions on a minute-by-minute basis.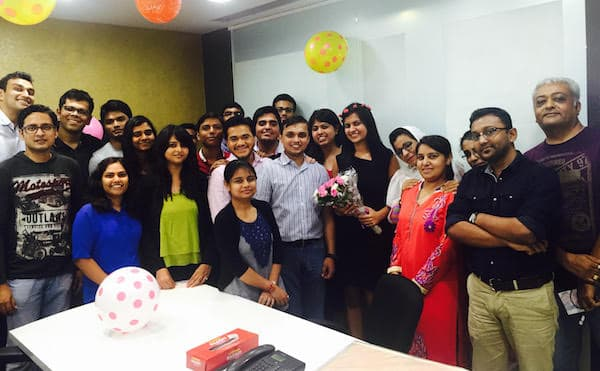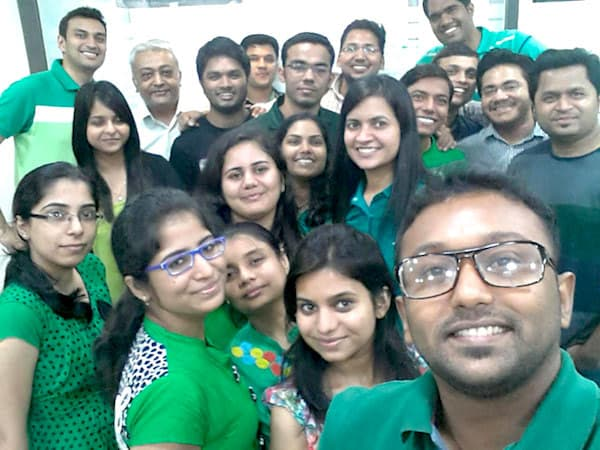 The LogiNext Team 
CE: Tell us more about industries that you are targeting. Who forms the top customer base for LogiNext's real-time visibility and optimization solutions?
Manisha Raisinghani: Apart from the traditional logistics companies and 3PL service providers the key target customers include Courier, Express & Parcel, E-Commerce Logistics, hyperlocal companies, Food, Grocery & Other Last Mile Deliveries & Last Mile Retail Distribution among others.
CE: How do you go about reaching your customer-base? Tell us about the whackiest idea you use for marketing LogiNext.

Manisha Raisinghani: We use both online and offline channels to improve the visibility of LogiNext. We have strong presence on LinkedIn, Facebook, twitter and Quora. Also we have been part of various India's biggest supply chain events which includes IRF'15 and ELSC'15. These events helps us to reach out directly to the whos who of supply chain and logistics and make them understand the benefits of our products. Other Events like CIOCrown has helped us connect with the key decision makers in the industry. Since we are an integrated part of the startup ecosystem, we are very well connected with other startups and attend startup events.
In the initial days when we were trying to gain some visibility, we undertook a statistical evidence based approach while pitching to logistics companies.
Even before we approached the client, we deployed our smart tags and analytical systems undercover on potential client's delivery networks so that we had enough evidence, reports and analysis to present the inefficiencies and bottlenecks in their operations.
When we showcased our findings while pitching, the logistic companies get to see real insights on their own network from day 0 and it helped them to gauge the value of the product. It enabled us to get our first few clients very quickly.
CE: Whom do you consider as your biggest competitors? What do you do to maintain an edge over them?

Manisha Raisinghani: Our competitors are some early age startups in the US like Bringg and Onfleet and also some established players like Infor and JDA software. There is an interesting startup named Elementum in the Valley which is not a direct competition but could be a potential one. These startups have very similar products and IP while the established players have the reputation and access to existing clientele to up-sell/cross-sell new products.
We try to continuously evolve and innovate our product as per the demand of the industry. Our diverse clientele helps us to connect with various needs of our target customers effectively.
CE: Where do you operate form? How big is LoginNext team at the moment? What are the typical work hours like.

Manisha Raisinghani: Currently we are based out of Mumbai and soon planning to expand to other metros. We are a continuously growing in numbers from 12 to 30 in past 5 months which is going to reach around 80 by January next year. People really don't keep a count of working hours while they are working in a startup, it's their energy and passion which drives them towards their individual and company's success. The working hours generally depend on the deliverables and the deadlines which are generally tight in any startup which is growing at the pace like ours.
CE: How do you go about hiring at LogiNext? What are the company's expansion plans over next 2 years?

Manisha Raisinghani: We are very particular about our hiring process. We consider good hiring leads to a great startup. Its mainly due to the hard work and efforts of our current team that we are able to grow at 10X speed as compared to similar players in the industry. We usually take 4-5 rounds before releasing the final offers to the potential employees.
We believe in a lean and stable organization and want to stay that way. Most of the startups go very aggressive in hiring when they get fresh funds where as we want to grow aggressively but keeping a check on the required team size as well.
LogiNext is one of the few – perhaps the only – tech startup with has a perfect 50:50 male–female ratio. To achieve this gender equality must be imbibed in the culture of the company, not just in its policies.
CE: What is your advice to young women who want to become product creators, builders and entrepreneurs?

Manisha Raisinghani: When I had first started out, pretty much every forum I attended had men making for at least 90 percent of the attendance. A woman at an all-star tech forum is still an uncommon sight, and chances are – the men in the room have never encountered a woman at the same level as them and would be clueless about how to read her. It might be a simple matter of stage-fright – where making small talk with you, and fashioning a sensible conversation around your rather different life experiences and social conditioning, would have been giving them sleepless nights months in advance.
You break the ice. Essentially, just show them you are the same species. I did so by taking the initiative to strike up the conversation and breaching the invisible barrier myself.
The mental dilemma – to speak or not to speak – is always at the back of one's mind. As women, somehow, we aren't exactly open about things. We try to hide what we really mean. I say – muster your confidence, don't for a second be apprehensive, and speak out. Don't worry about what they will think or say. People will come around and start accepting your strong female voice in a jiffy.
Don't keep on building plans on the drawing board take the risk and start executing without worrying about chances of success. Even if you fail, you will be wiser.
CE: Any message for your readers at CrazyEngineers?

Manisha Raisinghani: The message would be stay focused and stay hungry for growth; you would never realize how closer you were to your dreams until you achieve it.
Note: Only logged-in members of CrazyEngineers can add replies.
Recent updates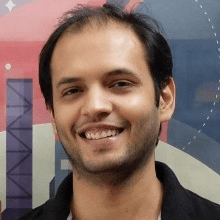 In 10 years, when I go to a hackathon and ask, "Who here has used Postman?" - I want every hand in the room to go up.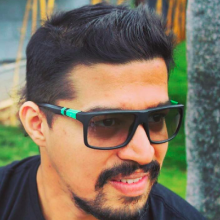 People management, analytical and not emotional driven business decisions is the key.

Abhishek Daga

Thrillophilia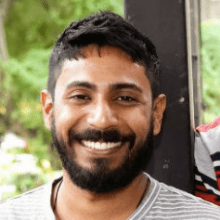 The best way to achieve long-term success is to stay anxious, be super involved in everything that the team does in the nascent stages and keep your eyes on the trophy, even on weekends.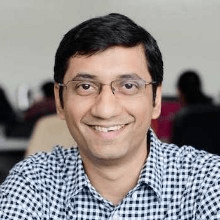 I am happy that we were able to create an online tool that helps people customise their furniture on a real-time basis.

Ajit Shegaonkar

Stitchwood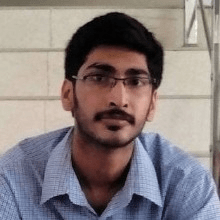 I have learned that just developing a good product is not enough. Marketing and advertising is as important as making a good product.

Akash Shastri

Brainasoft​