"Leading by example is not one of the ways of leading. It is the only way of leading." -Manasij Ganguli, intelloCut
By - CrazyEngineers • 9 years ago • 37.6k views
intelloCut, an enterprise material management system is a product of Threadsol Softwares Pvt. Ltd., founded by Manasij Ganguli, Mausmi Ambastha, Abhishek Srivastava and BratishGoswami in the year 2012. Threadsol Softwares Pvt. Ltd. is a privately held Information Technology and Services company with its headquarters in Noida, New Delhi. 
Manasij completed his graduation in Electrical and Electronics Engineering from Birla Institute of Technology in the year 2002. Since then he has worked for various companies like TCS, CSC, Impetus Technologies, RS Software, Terracotta, etc. for more than eight years.
In an exclusive interview with CrazyEngineers, Manasij talks about intelloCut, his co-founders & team at intelloCut, team management, fund raising for any startup and their productivity secret. Manasij also talks about what made him quit his last job, what he learnt from his worst boss and a lot more.
Read on!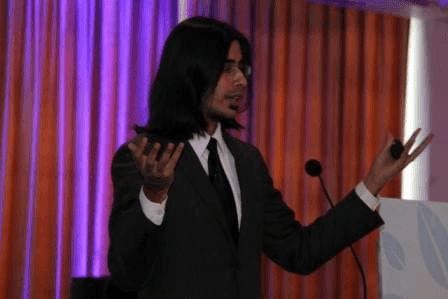 CE:  Hello Manasij. Could you tell our readers more about intelloCut?

Manasij: intelloCut, essentially is an enterprise material management system for manufacturing units of garments, car seats, home furnishing etc. This is a $1 Trillion market with over 400,000 production units worldwide which spend 70% of their operational cost in material cost.
intelloCut aims to drastically lower the material cost by saving upto 10% material and giving them a profitability jump of over 50%.
The target addressable market at 10% market share is over $1 Billion.
intelloCut has made steady progress in last one year bagging biggies like Madura Garments India, BlackBerrys Suiting India, MAS Holdings Sri Lanka etc as their customers.
With now offices in Bangalore and Delhi and soon to open offices in Colombo and Istanbul intelloCut is looking for a big international push.

CE:  How did you get in touch with the co-founders at intelloCut?

Manasij: Mausmi and I go a long way. We met back in 1996 in school. Following years we went to different colleges and then back in the same city to work. Since finding a home for a couple who wasn't married was a challenge, we decided to finally put that worry to an end and got married in 2004. We both come from rather different fields, while she was in garment manufacturing consultancy, I wrote code. Abhishek and Bratish were my colleagues and friends from Impetus. It was a fateful winter barbeque when the idea of intelloCut was conceived. Having known the co-founders for so long, working together towards a company came as naturally as planning a vacation.

CE:  You have worked for various MNCs like TCS, CSC, Impetus Technologies, RS Software and Terracotta for more than eight years. What made you quit your job?

Manasij: Prior to Teracotta, all the companies that I had worked for were MNCs. Terracotta, being a startup in San Francisco, was a turning point in my career. I joined as one of the early members of the company. Witnessing a company grow from a bunch of tech nerds to a full blown 40 people organization gives the satisfaction yet a thrill that nothing can match.
After its 90 Million dollar exit, I found it very hard to go back to the rut of an MNC. The dynamics and energy of startups is addictive. Hence, the idea to start something of our own.

CE:  Recently intelloCut won Venture Engine 2014. Could you please give us a brief overview of this?

Manasij: Venture Engine, a project conceptualized by Blue Ocean Ventures and The Indian Angel Network, provides a boost to an emerging economy of Sri Lanka by promoting and supporting entrepreneurial spirit. For us, Venture Engine came at the most ideal time. We were doing great business in India and Sri Lanka. We were looking to open an office in Colombo. And we also happened to be looking for a Pre-Series A investment. After rounds of evaluation and from an array of startups all over the world, our name in the finalists was a pleasant surprise. And going on to emerge as a winner, something we had not predicted when we first entered.
The Venture Engine win came with a lot of good things. We got several new leads and are in due diligence with our investors.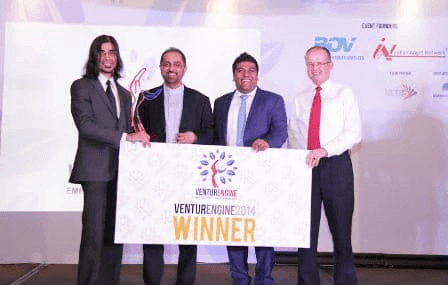 CE:  What did you learn from the worst boss you ever had?

Manasij: My biggest lesson on leadership in life has been that no man can effectively lead a group of people only by the virtue of his position. Skill and the ability to take up the tasks that you allot to your team are essential.
When I have a group of 20 people working under me, I know I have to work twice as hard as each of those guys. So when they come back to me with a problem, I have a solution. I see it as my responsibility.
Leading by example is not one of the ways of leading. It is the only way of leading.

CE:  What is your productivity secret? How do you motivate your team at intelloCut?

Manasij: 
Starting out as an entrepreneur can be tough, everything you do will demand more, more time, more money, more effort, more sacrifices. The only way to counter this is to be more, more persevere, more focused, more determined and most importantly have more fun in whatever you do.
For us at intelloCut, building our team is the most important in our growth. We ensure that we involve people who are a cultural fit with the company. Transparency and a horizontal hierarchy have been key in motivating the team.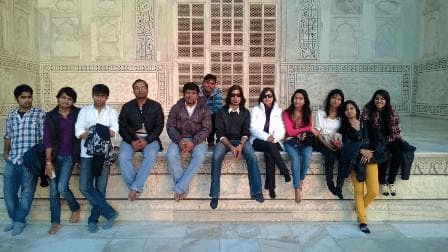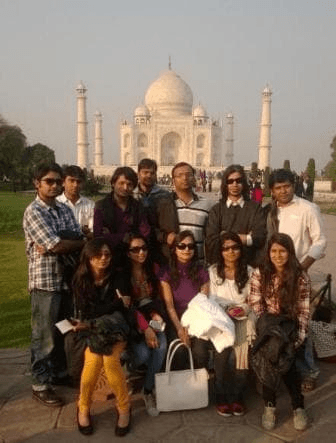 CE: What are some ways aspiring entrepreneurs can raise the funds to develop their business idea?

Manasij: When it comes to raising funds and getting investment, there is no one fool-proof way. There is no one thing that you must or must not do. It is a game of trial and error. To be at the right place at the right time with the right product. Crowd funding, however, is an emerging avenue in the Indian startup landscape with a lot of potential.

CE: What professional journals and organizations should any aspiring entrepreneur be aware of?

Manasij: YourStory, VCCircle and The NextBigWhat are a few platforms which have been in the crux the Indian Startup World. They provide the visibility and aid for young aspiring entrepreneurs to grow and reach out to the right audience.

CE:  Thank you for your time. Any message for our readers?

Manasij:
Everybody gotta have a dream.
Note: Only logged-in members of CrazyEngineers can add replies.
Recent updates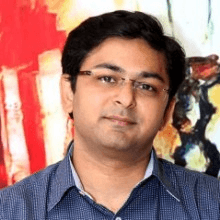 We understood the client's need of going mobile friendly and making solutions that will help save time and money. That is how our direction of being known as one of India's best enterprise mobility solution provider became an aim.

Abhijit Junagade

Winjit Technologies​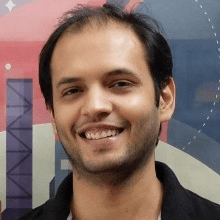 In 10 years, when I go to a hackathon and ask, "Who here has used Postman?" - I want every hand in the room to go up.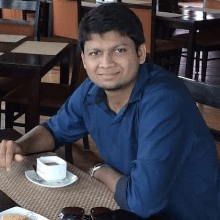 An entrepreneur's life is full of decision points. He shouldn't be afraid of taking wrong decisions.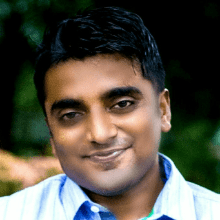 Competencies can be build and nurtured. But right ambition, right motivation and cultural fit is very imp. I will suggest all entrepreneurs in early years to codify it.

Abhishek Ballabh

ExtraaEdge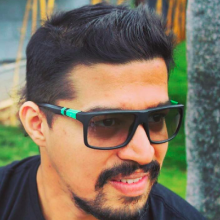 People management, analytical and not emotional driven business decisions is the key.

Abhishek Daga

Thrillophilia